Serguei Beloussov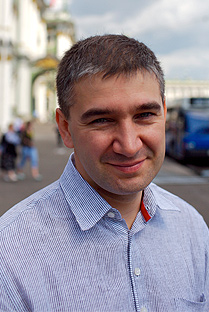 Serguei serves as Chief Executive Officer at Acronis. He was a co-founder of the company and helped grow the business during its early days as the company's first President. He has also been a Director since 2002.
Serguei is a successful self-made entrepreneur with a 15-year track record in building, growing and leading high-performing, multi-national technology companies. He is also the Chairman and Chief Architect of Parallels, a global leader in virtualization and automation software for consumers, businesses and service providers. Previously, he led and grew several other companies, including building a PC manufacturing business to $150 million in revenue in less than 3 years and taking the S&W electronics company to over $500 million in only 8 years. Serguei holds a B.S. in Physics, an M.S. in Physics and Electrical Engineering with High Honors, and a Ph.D. in Computer Science from the Moscow Institute of Physics and Technology.

Ravi Jacob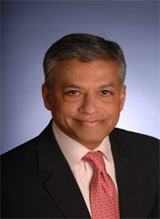 Ravi Jacob is vice president and treasurer of Intel Corporation. He was named treasurer in April 2005. In this role he manages Intel's cash and investments, capital markets activity, currency and other financial risks, credit and collections, retirement assets and risk and insurance. Prior to his appointment as treasurer, Ravi was Vice President, Finance and Asst. Treasurer, M&A. For seven years he led a worldwide team of approximately 50 treasury professionals responsible for structuring and executing Intel Capital's acquisitions, divestitures and strategic investment transactions. Ravi has held several management positions within Intel's treasury organization. From 1994-1998 he worked as assistant treasurer, Europe. In prior roles he managed the company's retirement investments portfolio and overseas cash management activities. Ravi joined Intel in 1984. He holds a master's degree in business administration from UCLA.
Ilya Zubarev
Ilya Zubarev has served Acronis as its' Chairman of the Board of Directors since June 2007. Mr. Zubarev is a founder of Rolsen, Infra Telesystems, SWsoft, Solomon Software SEA and Acumatica - all in partnership with Serguei Beloussov. Mr. Zubarev received his B.S. in Physics in 1993 and his M.S. in Physics and Electrical Engineering from Moscow Institute of Physics and Technology in 1995.

Michael Triplett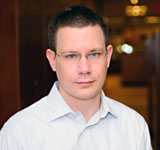 Michael Triplett joined Insight in 1998. Mr. Triplett was an investment professional at Summit Partners, where he focused on investments in infrastructure and enterprise application software companies. Prior to joining Summit, Mr. Triplett worked as a financial analyst at Morgan Stanley & Co. and at Midland Data Systems. Mr. Triplett graduated from Dartmouth College with a BA in Economics, cum laude.