A True Review

July 25, 2006


by Adam R.


Media
If a drive goes, it is a pain to reinstall Windows, then Acronis, then restore the backup. A simpler solution is to just restore the backup, saving quite a few hours. Of course, this requires bootable media. That is why Acronis has a Create Bootable Rescue Media feature.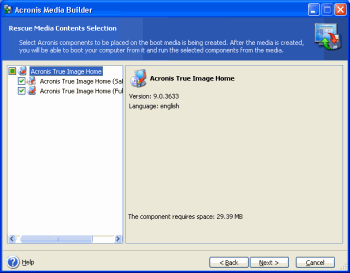 Options with the rescue boot media allow for a full version which includes drivers for USB and RAID drives. This is a must for the SATA RAID users. The other option is a safe option, which does not include these.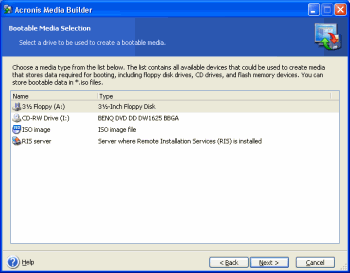 Hitting the Next button brings up a screen of where to make this recovery disk. It burns flawlessly to DVD and CD. There is also an option to do an ISO file to burn later or if using an RIS server, there is an option to use this as well.
Mount Image
One of the coolest features of Acronis is the mount image. Once a backup is created, it can be added as another drive. To do this, select Mount Image from the main menu.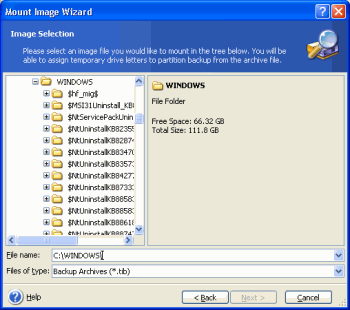 The first screen allows the user to select a backup. Once the backup is selected, a drive letter must be chosen for each drive that was backed up.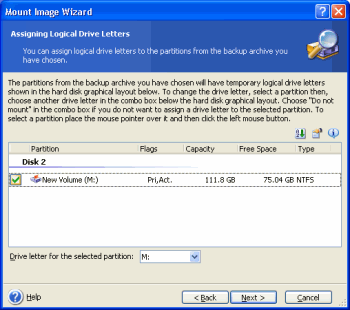 Once the drive letter is chosen, the image can mount in a read only or read write mode.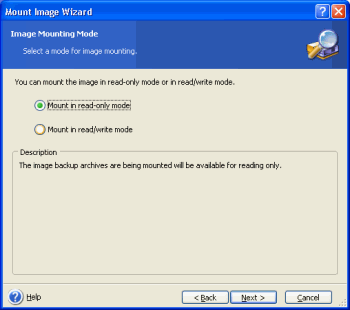 Once the image is mounted, it is accessed like a drive. This is an easy way to restore or to backup a single file. This is also a great way to see what data is in the archive or to check an old document or settings. It can also be used to verify a backup.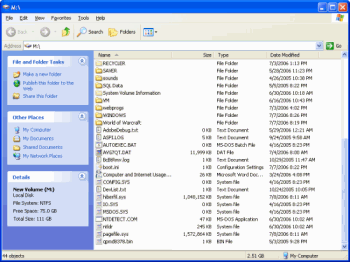 To unmount an image, select the Unmount Image from the Main selection screen.