Handling backups quickly and easily with little-to-no user interaction is one thing. Successfully restoring a folder of your most important work that was inadvertently deleted, or a system image to a new drive after the old one unexpectedly expires, is the real test of just how good a backup utility is. Fortunately, getting your system up and running again after a disaster with Acronis True Image 10 Home is as quick and painless as it is keeping it backed up. You can resize a partition to accommodate a larger hard drive, or change partition types and file systems.
Acronis was the first disk imaging utility that allowed you to mount a Acronis True Image archive file as a "virtual drive" and assign it a logical drive letter in Windows Explorer, where you could browse, and even copy the contents from the archive as if it were actually another disk drive. Later versions of Acronis True Image added the ability to update the archive on the fly by adding or deleting folders and files from it. This functionality was unavailable to image files created with the file-by-file backup method, until Acronis True Image 10 Home introduced Explore Backup Archive.
Although you certainly could if you wanted to, it isn't even necessary to run the Explore Backup Archive wizard to use this new feature. You can open any Acronis True Image archive file directly in Windows Explorer! Doing so creates a special temporary "Slice" file that allows you to drill down through the folder and file structure of the archive. Note that if you right click on any folder or file, you are presented with just two options from the resulting context menu: Open and Copy — the only two functions that you can perform while in Explore Backup Archive mode.
When you're finished, just close the Windows Explorer window, and that's it. This is a great way to quickly access the contents of an archive if you need, for example, to quickly copy a file or folder that you've accidentally deleted but have backed up, without even having to launch Acronis True Image. The only thing that Explore Backup Archive has in common with the Mount Image operation, is that if either is left open when you shut down or reboot your computer, when Windows restarts, the image files that were loaded into Windows Explorer will be gone.
The last thing you need when the clock is ticking and you're working under pressure, is for Windows to decide to take a permanent vacation on you. Unchanged from Version 9.0, Acronis True Image 10 Home's Active Restore allows you to bring Windows back to life on a crashed system and go back to work while your system continues to restore in the background. Sounds incredible? Here's how it works:
When you restore a disk/partition image using Active Restore, it finds the sectors in the image containing Windows and other system files, and restores these sectors first. As a result, Windows is restored and can be started immediately
Once Windows is started, Active Restore writes out special drivers that intercept system queries to files, to the hard drive. When the user opens or launches applications, those drivers receive the system queries and restore the sectors that are necessary for you to run those applications. System requested sectors will always have the highest priority, however.
At the same time, Active Restore continues with the complete sector-by-sector image restoration of the system in the background. The image will be fully restored even if the user performs no actions at all.
Requirements and limitations of using Active Restore:
Active Restore can only be launched from the Acronis Startup Recovery Manger, or Acronis True Image bootable rescue media.
Any image files used for recovery with Active Restore must reside in the Acronis Acronis Secure Zone. You cannot use Active Restore with image files in other locations, or from removable media.
Active Restore won't work if the image used for recovery doesn't contain the OS. The system disk must be included in the image file.
Active Restore always restores the entire system disk. If you've formatted your drive into several partitions — one for Windows, the other for programs, and the other for data, all of those partitions must be included in the image file you'll be using with Active Restore. If you've backed up the partition with Windows to one image file, and the other partitions to another image file, and run Active Restore your partitions containing your programs won't be restored.
You cannot use Active Restore with file archive images containing individual files and folders — only disk and partition images.
Active Restore is not supported under Windows Vista.
System performance and application responsiveness under Active Restore will vary depending on your hardware, and the type and number of applications you are trying to run while Active Restore is working in the background. On a modestly-configured system, you probably won't notice much of an impact if you're working on a document, spreadsheet and presentation that's part of a project you've got to get finished soon. On the other hand, editing a complex Photoshop image while listening to your iTunes collection, burning a DVD, going through the hundred or so E-Mail messages in your inbox while attempting to sneak in a quick game, might be an entirely different story altogether — even on a box with a speedy set of Raptor hard drives, 2 GB of RAM and multi-core CPU.
If you use a third-party disk defragmentation utility like Diskeeper or PerfectDisk, and you have a defragmentation job scheduled, I would strongly recommend that you temporarily suspend or disable them as soon as Active Restore gets you back into Windows. Ditto any scheduled backup jobs with Acronis True Image — especially if they're set to run when Windows starts if the schedule is missed for any reason. If your situation was desperate enough for you to turn to Active Restore to begin with, you've probably had enough excitement for the evening. No point in frazzling your nerves with any more "surprises."
Other Features
Like its predecessor, Acronis True Image 10 Home also has wizards that can help you Clone or Add a New Disk to your PC. When cloning a disk, Acronis True Image can automatically resize the partition for you if the new disk is larger — or you can do it manually and configure all of the parameters yourself if you want more control over the process (thanks to the wizard it's not as difficult as it may sound). You can choose to keep the data intact on the old hard drive (good to fall back on in the event that you have a problem with your new drive). Or you can have Acronis True Image wipe the old hard drive if you plan to sell it. If you're upgrading to a single hard disk, you can clone it without even opening your case if you have an eSATA connection or a device like the USB 2.0 to SATA/IDE Cable.
If you're new to computers and adding an additional hard drive to your PC is your first upgrade (congratulations by the way, on what will hopefully become a very enjoyable pastime for you), you'll find Acronis True Image's Add Disk wizard much friendlier than the Windows Disk Management snap-in under Computer Management. Even if you're an experienced user, the Acronis Wizard is nicer to use than Disk Management.
Gamers and power users who rely on their backups for protection, rather than Window XP's System Restore, usually turn it off to regain the disk space and system resources it uses. System Restore files are notorious for their excessive disk fragmentation — mostly because the files are created every time you add or remove a new program, or once a day at system start up. And the older files are eventually replaced with newer ones in a never-ending cycle.
As long as you perform your own backups on a regular basis, why waste your favorite defrag utility's time and energy on a bunch of temporary checkpoint files? Acronis was probably thinking along the same lines when they introduced the convenient System Restore Management Wizard back in Version 9.0 that allows you to disable and enable System restore on one or multiple drive volumes with just a few mouse clicks, rather than wading through several layers of menus under the Start menu.
Final Observations and Conclusion
Acronis has done a better job than most software publishers in retaining tried-and-true features that just work without getting in your way, while avoiding "trendy" new features that often turn the best utilities into bloated kludge-ware.
If you have one or more of the supported applications installed, then the Application Backup presets can be quite useful. But, to really make it a success, Acronis will have to be aggressive in keeping the list of applications updated, either through their website (which would be preferable); or through updated Acronis True Image 10 builds (which would be the least preferable as it takes much longer to test and roll out a new build). Few iTunes users, for example are using iTunes 6.0, because you can't download the latest media from the iTunes store unless you have the newer version 7.x installed.
On a more minor note, although you can finally print out topics from Acronis True Image 10 Home's help, it still isn't keyword searchable as the standard Windows help file used in all other programs and utilities. Firefox 2.0's online help doesn't use standard Windows help files either — but you can still perform keyword searches in it just the same. If I'm looking for a particular topic under Acronis True Image's help, I find it much quicker and convenient to type it in search box, than having to manually sift through a topics list until I find exactly what I want. So, Acronis — next build, searchable online help?
Acronis True Image continues to be a powerful and flexible yet easy-to-use backup utility for computer users at all levels who don't want to play Russian Roulette with their data — and have better things to do than go through the usual time-consuming format-and-reinstall routine to bring Windows back from the dead — like actually using their PCs for work or play.
I've been using Acronis True Image for over three years now. In all that time, it's never let me down. If you can't say the same for your backup utility, then maybe it's time you took a look at Acronis True Image 10 Home-the "Swiss Army Knife" of backup utilities for disaster recovery and data protection.
Final Score: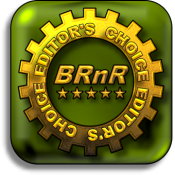 Summary:
Highs: Acronis adds a number of enhancements to make their award-winning backup utility Acronis True Image 10 Home even more flexible and powerful than the previous version, while retaining its ease-of-use for computer users of all levels of expertise. Backup Location and Policies keep proliferating, unorganized backup archives under control. Save all your customized settings for your favorite apps with Applications Backup. Protect Outlook and Outlook Express messages, settings, address books and accounts with the new E-Mail Backup feature. Keep your laptop hard drive safe from unauthorized data recovery with Acronis Secure Zone's new Password Protection. Backup to and restore from FTP servers, and view archive files directly through Windows Explorer with Explore Archives. Windows Vista Ready.
Lows: Most of the more popular programs in Application Backup are not for the latest versions. Online help still not searchable.