These are exciting times of change in almost every industry, vertical, use case, and inside almost every team. From accounting and HR, to sales and marketing, to the manufacturing line and warehouse inventory systems, everything is being instrumented and data is being captured and analyzed. The popular saying "If you can't measure it, you can't improve it" is on the verge of being abused.
Several Acronis team members and I just spent the day at IDC Directions 2019. It's a yearly event where the IDC community of analysts meets with clients, presenting high-level summaries of their research and sharing their thoughts about where technology is heading and what we and our organizations can do to prepare for the future rushing towards us.
And that is a good thing.
The Coming Digital Transformation
Cloud computing has unleashed the freedom to not just cost-effectively store data, but analyze it and get value out of it. The push for "Digital Transformation" is real, even if the audience agreed that marketing phrase is getting abused. In fact, IDC estimates Digital Transformation Spending will reach $1.25 trillion this year.
In numerous conversations and sessions throughout the day, examples of digital transformations were shared: from big-box retailer Target pushing out two to four new software updates every day to thousands of stores to Carnival Cruise Lines offering passengers a powerful device to wear during their journey that creates digital experiences across the ship and their wireless devices while at sea.
And we are just getting started. IDC shared examples of how much spending on digital transformation is happening in 2019:
Remote Health Monitoring ($4.0B)

Autonomic Operations in Discrete Manufacturing (37.0B)

Cyberthreat Detection and Prevention ($2.6B)
All of those use cases generate data that has to be stored, analyzed and in some cases kept for long periods of time.
Neighborhoods and Communities
There will be 31 billion "things" at the edge in 2021 – all sending data to 39,000 core data centers from 7 million service delivery edges. The edge is here and it's time that organizations rise to the challenge and harness the power of data.
For some companies, in some industries, it's do or die, as the need to transform processes to be competitive, meet increased regulations, improve the customer experience, be protected from cybersecurity threats and join the growing community of platforms that will bring what was once competitors together as partners in new "neighborhoods".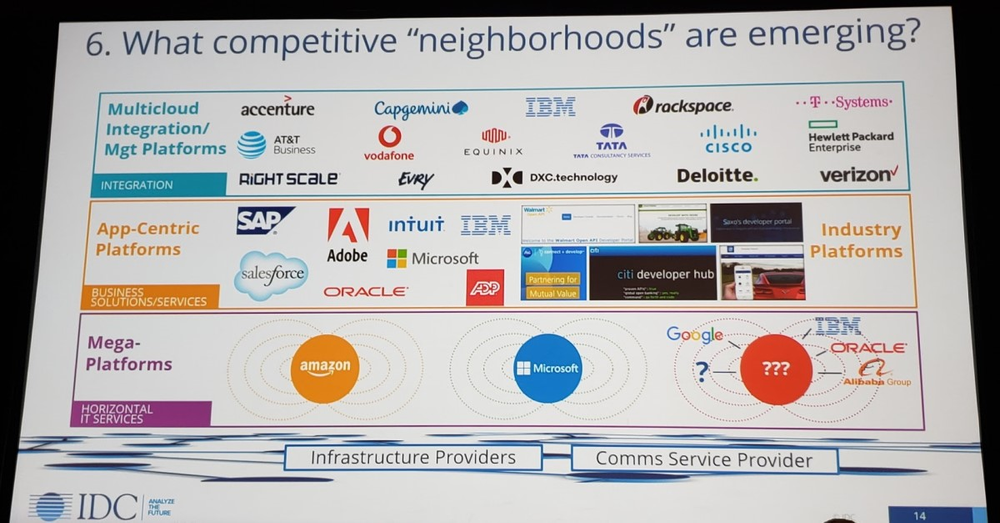 One of the most widely shared and the key concepts Frank Gens, the Chief Analyst at IDC shared in his opening keynote is the idea that we are entering a period of "Platforms and Community" that will build in the last decade's technologies of Cloud, Mobile, Social, and Big Data. In the next period, we will see Innovation at scale accelerate and multiply the power of these technologies with AI, IoT, Blockchain, and Natural Interfaces.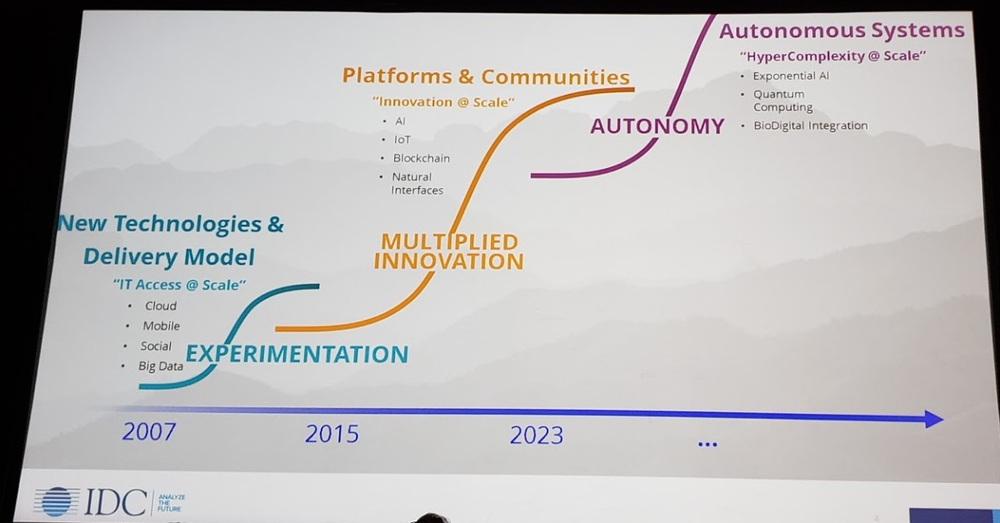 Frank shared additional research that by 2022, 90 percent of all new apps will feature microservices architectures and 35 percent of all production apps will be cloud-native. He said that between 2018 and 2023, developers will create 500 million new apps, which equals the number of apps built over the past 40 years.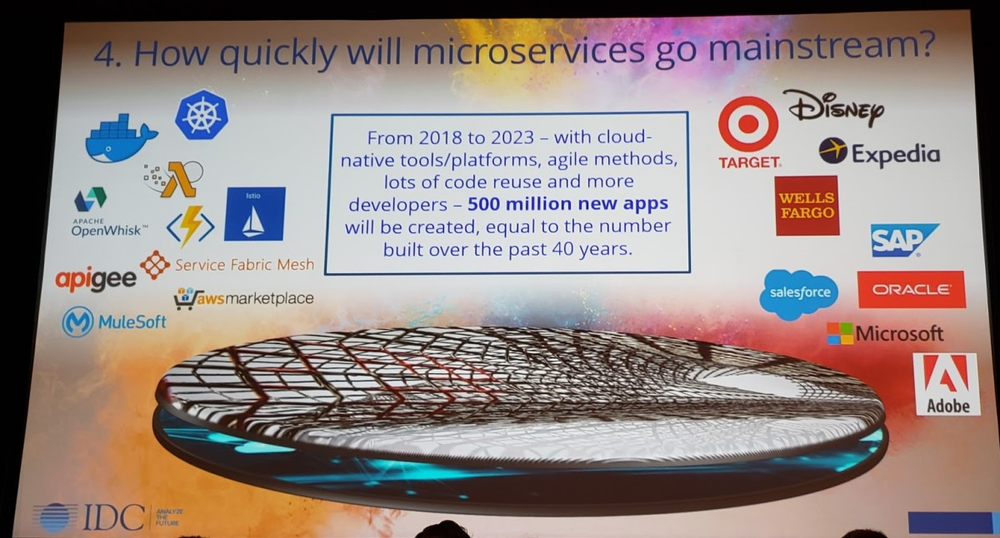 An estimated 70 percent of organizations are having difficulty sourcing digital talent. For example, the top five skills for IT organizations are now cybersecurity/data security, IT service management, cloud solutions/technologies, and data analysis – all of which are hard enough to find and the top individuals are bursting budgets. These are the individuals, however, that have the skills and experience to help IT achieve success at the edge.
IDC states there are three keys to success at the edge: Frictionless Connectivity, Frictionless Asset Deployment, and Frictionless Operations.
Running IT is hard when there is one location and you have complete control over the data center, infrastructure, networks and teams that deploy and manage your organization's environments.
The edge introduces numerous areas of potential friction: network connectivity, the skills of field workers deploying infrastructure, managing multiple software tools and vendors across the world at the edge and more. Reducing that drag to become "frictionless" is a powerful concept that relies on great platforms, software, automation, infrastructure, and people.
No organization is an island and the need to transform for the digital age is here. That means you and your leadership must be determined to modernize organizational cultures, strategies, financials and platforms to adapt to the reality of the edge generating mountains of valuable data.
Acronis' partners and the Acronis solutions they offer to their clients are helping organizations of all sizes protect data and for some, use it transform their organization. Click here to learn more about the Acronis Service Provider Program or locate a partner today.