Iconic might just be the word for the stop on our Channel Strong: Positive Vibes Tour made in Denver today. Not just because we had super-awesome hosts, but because we had such a great event.
In the spirit of community support, we were able to collect a lot more food for the food bank, but unlike yesterday's stop in Kansas City, today's donations included pet food. That's something I never even would have thought about. Our tour partners PAX8 brought in a few carloads of food too!
In addition to the food collection, today's stop enabled us to give a boost to two downtown small businesses who've been hit hard by the lockdown.
Channel Strong reaches Mile High
Downtown Denver has been pretty quiet as folks moved from the offices there to work from home, which has hit the local economy pretty hard. In fact, one partner who has an office downtown said he hadn't been there since March.
Obviously that means that the downtown restaurants and bars have been very quiet as well, so it was a pleasure to have a local brewery called Resolute on-hand. Typically their brewery relies on tours of their facility and events, so they were able to send a seasoned crew to our tailgate to keep us hydrated in the heat. They introduced us to their awesome beers and we were able to promote and support them – both monetarily and via social media.
The same was true for Kariac's Venezuelan, the tasty Venezuelan food truck that was grateful for the business. The food was ridiculously good! If you're in the Denver area, please patronize these downtown businesses as much as you can.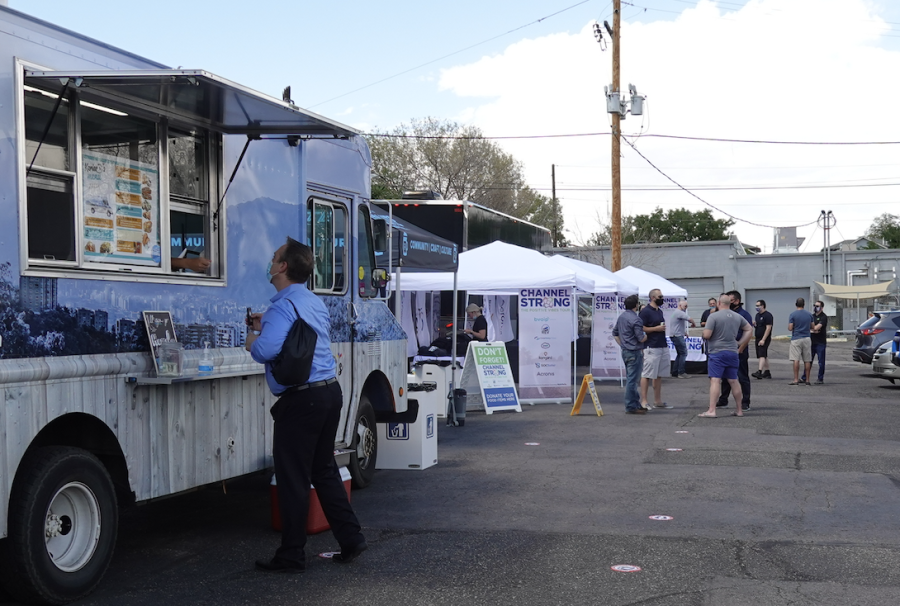 Security is top of mind for MSPs
As we talked with the attendees, the conversation once again turned to security. The transition of downtown Denver's office workers to working from home just highlights the new IT challenges organizations face.
MSPs are on high alert in the current climate. Cyberthreats are overwhelming to many. Some are even questioning if they should continue to take the risk supporting clients who won't take security seriously.
Even if their clients do take security seriously, with the prospect of coming regulations, and MSPs wonder if they should be thinking about exit strategies now to avoid the liability and expense of running a business in an industry that eventually may become regulated.
Only time will tell.
One thing I know now is that the MSP Channel is smart, the MSP Channel is resilient, and the MSP Channel is strong!