Upgrade to Acronis True Image 2019
Your protection just got a lot better
All-in-one recovery tool
Everything you need – boot media & backups – on one external drive
Expanded anti-ransomware defense
Guard all your data, including what's on network shares and NAS devices
Event-based scheduling options
Automatically start backing up by connecting your external USB drive
Have an Acronis True Image subscription?
Just install the regular update to get the latest version
The #1 Personal Backup Software
Advanced cyber protection for Windows, Mac, iOS, and Android devices, and social media
Imaging and Disk Cloning
Create an exact replica of an entire disk for fast, complete data recovery or migration.
Feature-rich and Easy to Use
Enjoy the widest range of backup and recovery tools available through a single dashboard.
Innovative Ransomware Defense
Get the only backup solution with an artificial intelligence-based anti-ransomware defense.
Secure data against ransomware
Actively defend your data against ransomware attacks
with the only backup that detects, stops and reverses unauthorized encryption.
Greater Control and Performance
Backup Cleanup Utility
Free up disk space by manually selecting and deleting unnecessary versions of your backup. Keep what you need and wipe what you don't, without compromising consistency.
WinPE Media Enhancements
Now our WinPE builder can detect network adapters and configure network settings so you can recover your system through an Ethernet connection as well as a Wi-Fi network.
Event-based Backups
Schedule backups to start automatically when specific events happen, such as plugging in an external USB drive, starting your system, or turning off your computer.
Upgraded Mac Functionality
Active Disk Cloning for Mac
Clone an exact replica of your system while it is in use – no need to stop and restart your system. Connect a USB-C cable for super-fast data transfers, or plug in an external drive for a bootable copy. Supports Bootcamp as well.
Parallels Desktop Backup
Recover virtual machines on your Mac easily now that Acronis True Image 2019 uses a native Parallels Desktop API to back up virtual machines. VMs can be recovered as a set of files which can then be booted in a Parallels Desktop environment.
More friends, more money
With our new referral program, you earn money simply by spreading the word about a product you love! Get up to $25 for every successful referral.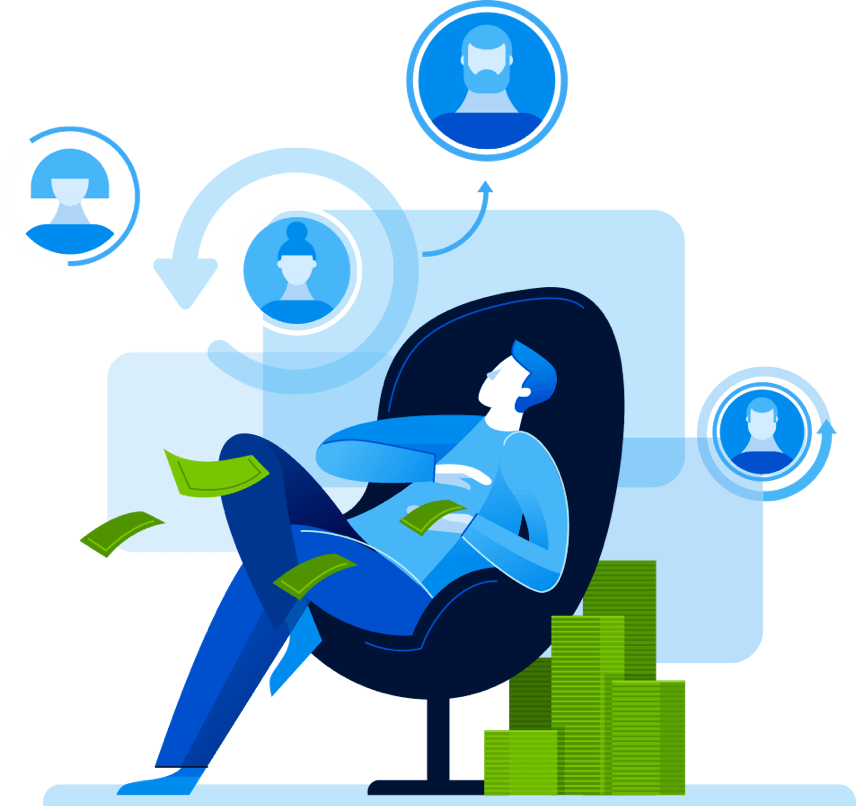 Learn more
  "The service gets top marks for an intuitive interface, the speed of its backups, and for its built-in extras ... our Editors' Choice Award in the online backup category for its sophisticated backup options and ease-of-use."
"A great value. Besides storing all your files, it protects against ransomware intrusion... For Acronis, security is a true differentiator. No other backup service provides more peace of mind for the money."

"Among the best data backup software ... very easy to use and has a very fast backup speed. It also has all the advanced features you need."