Include toate caracteristicile Acronis Cyber Backup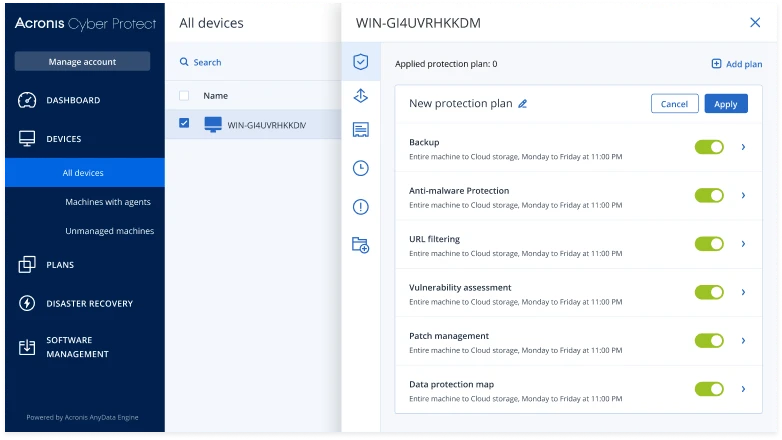 Fiți primul care explorează noile caracteristici interesante din Acronis Cyber Protect pentru medii hibride, inclusiv:
Administrare simplificată
Protecție a muncii la distanță
Protecție pentru toate fișierele importante
Protecție împotriva malware-ului și ransomware-ului necunoscute anterior
Investigații de expertiză și conformitate
Protecția în timp real a documentelor importante
Sorry, your browser is not supported.
It seems that our new website is incompatible with your current browser's version. Don't worry, this is easily fixed! To view our complete website, simply update your browser now or continue anyway.