Obsachuje všechny funkce Acronis Cyber ​​Backup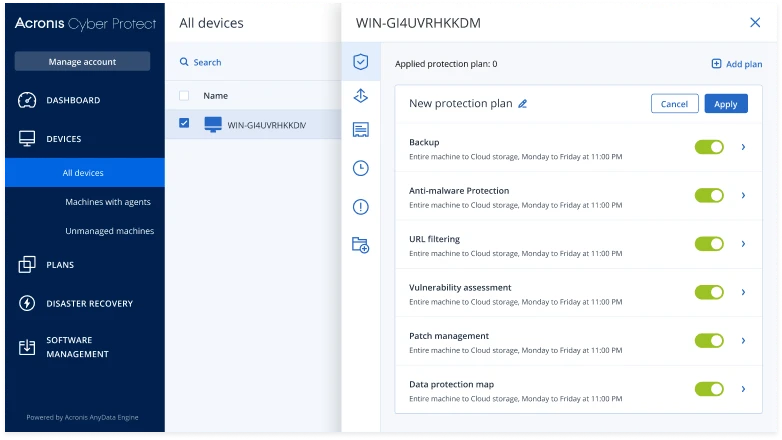 Buďte první, kdo se seznámí se zajímavými novými funkcemi Acronis Cyber Protect pro hybridní prostředí, včetně:
Zjednodušené správy
Ochrany práce na dálku
Ochrany všech klíčových souborů
Ochrany proti malwaru a ransomwaru typu zero-day
Shody s předpisy a forenzním vyšetřováním
Ochrany důležitých dokumentů v reálném čase
Sorry, your browser is not supported.
It seems that our new website is incompatible with your current browser's version. Don't worry, this is easily fixed! To view our complete website, simply update your browser now or continue anyway.