כולל את כל המאפיינים של גיבוי סייבר של Acronis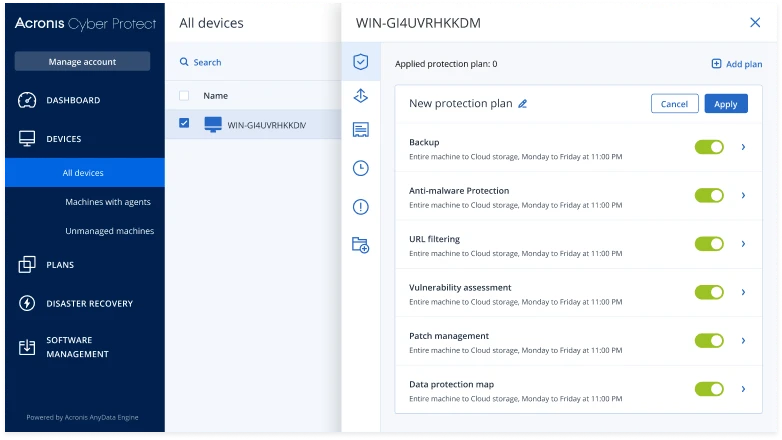 תהיו הראשונים לחקור את המאפיינים המרגשים של Acronis Cyber Protect לסביבות היברידיות, כולל:
ניהול פשוט יותר
הגנה על עבודה מרחוק
הגנה על כל קובצי המפתח
הגנה מהרגע הראשון מפני תוכנות זדוניות או התקפות כופרה
ציות וחקירות פורנזיות
הגנה בזמן אמת על מסמכים חשובים
Sorry, your browser is not supported.
It seems that our new website is incompatible with your current browser's version. Don't worry, this is easily fixed! To view our complete website, simply update your browser now or continue anyway.