Tartalmazza az Acronis Cyber Backup összes funkcióját.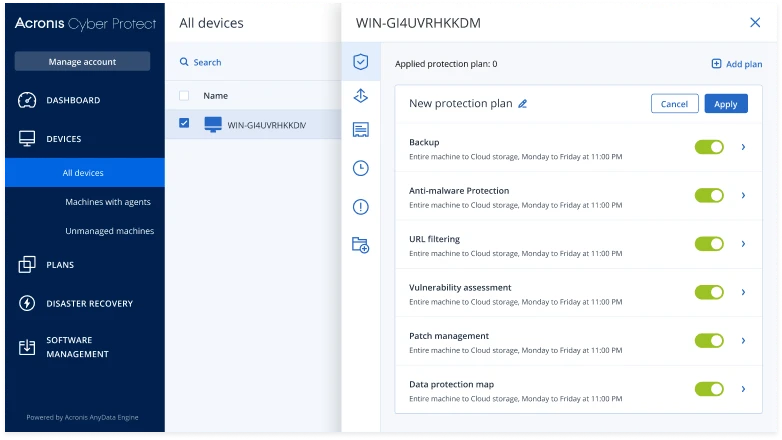 Fedezze fel elsőként az Acronis Cyber Protect hibrid környezetek számára készült izgalmas új funkcióit, többek között:
Egyszerűsített adminisztráció
A távmunka védelme
Minden kulcsfontosságú fájl védelme
Zero-day malware és zsarolóvírus elleni védelem
Megfelelőségi és forensic vizsgálatok
A fontos dokumentumok valós idejű védelme
Sorry, your browser is not supported.
It seems that our new website is incompatible with your current browser's version. Don't worry, this is easily fixed! To view our complete website, simply update your browser now or continue anyway.