Bevat alle functies van Acronis Cyber Backup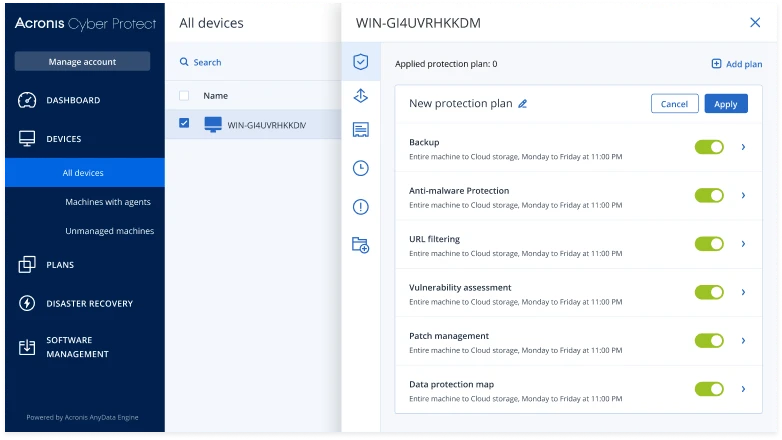 Wees de eerste om de geweldige nieuwe functies van Acronis Cyber Protect voor hybride omgevingen te verkennen, zoals:
Vereenvoudigd beheer
Bescherming voor werken op afstand
Bescherming van alle belangrijke bestanden
Bescherming tegen zero-day malware en ransomware
Naleving en forensics
Realtime bescherming van belangrijke documenten
Sorry, your browser is not supported.
It seems that our new website is incompatible with your current browser's version. Don't worry, this is easily fixed! To view our complete website, simply update your browser now or continue anyway.