Inclui todos os recursos do Acronis Cyber Backup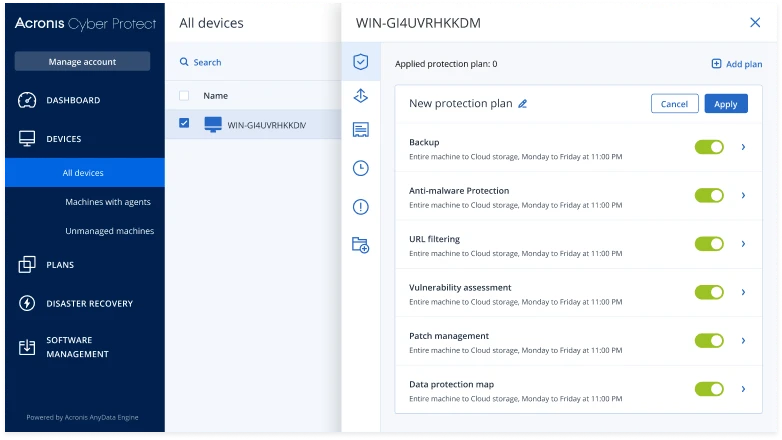 Seja o primeiro a explorar os interessantes e novos recursos do Acronis Cyber Protect para ambientes híbridos, inclusive:
Administração simplificada
Proteção para trabalho remoto
Proteção para todos os arquivos essenciais
Proteção contra ransomware e malware de dia zero
Investigações forenses e de conformidade
Proteção em tempo real para documentos importantes
Sorry, your browser is not supported.
It seems that our new website is incompatible with your current browser's version. Don't worry, this is easily fixed! To view our complete website, simply update your browser now or continue anyway.