Bao gồm tất cả các tính năng của Acronis Cyber Backup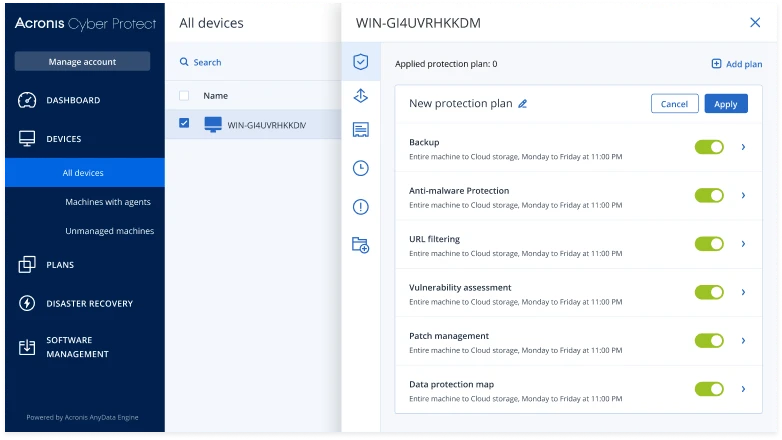 Hãy là người đầu tiên khám phá các tính năng mới thú vị trong Acronis Cyber Protect dành cho các môi trường kết hợp, bao gồm:
Đơn giản hóa công tác quản trị
Bảo vệ công việc từ xa
Bảo vệ cho tất cả các tệp chính
Bảo vệ khỏi phần mềm độc hại và mã độc tống tiền của lỗ hổng Zero-day
Tuân thủ và điều tra số
Bảo vệ tài liệu quan trọng theo thời gian thực
Sorry, your browser is not supported.
It seems that our new website is incompatible with your current browser's version. Don't worry, this is easily fixed! To view our complete website, simply update your browser now or continue anyway.