Why do you need cloud backup?
Greater access

Access your files anytime, anywhere you have an internet connection

Better protection

Isolate your data from local device failure, malware attacks or natural disasters

Less downtime

Ensure you can quickly restore your system so you can keep running
Acronis is the award-winning leader in cyber protection
VirusTotal member

Cloud Security Alliance member

IDC
5,500,000

users trust our solutions

500,000

businesses rely on Acronis

5,000

PB of data are protected worldwide

350

engineers dedicated to excellence
Product reviews
4.8
Average rating, out of 5
A powerful and scalable Cloud Backup solution

Unique fit for a unique need

Acronis Cloud Backup Solution
Back up and recover systems and files quickly
Remote data storage won't slow you down. In fact, independent tests show that Acronis saves you time when backing up and offers fast access when you need your files.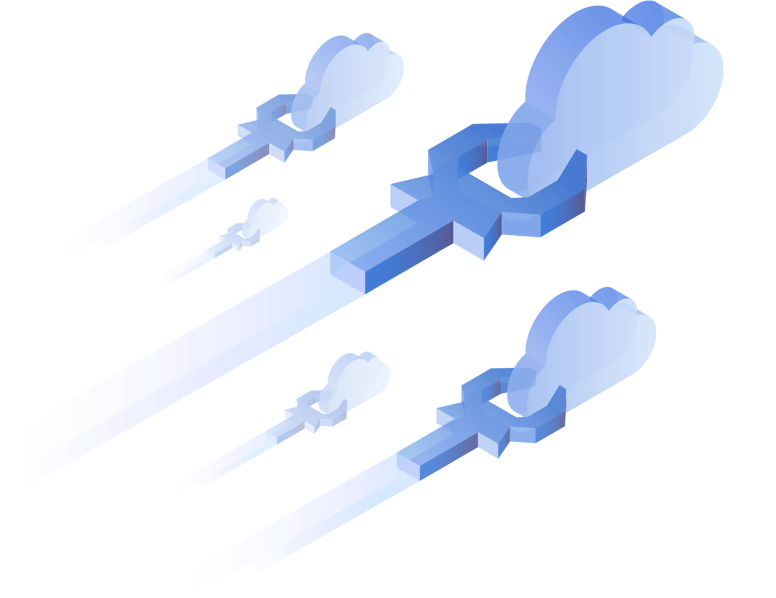 15-second recovery time

Restore data faster with RTOs that attest Acronis is twice as fast as the closest competitor

Cloud access in just 3 clicks

Enjoy quick access to the cloud using any Acronis solution

Verified to be the fastest backup

Back up faster - typically twice as fast and up to 10 times as fast as the competition
Rest assured your data is safe
Making cloud storage part of your backup strategy is about keeping your data safe and secure. Acronis Cloud meets that challenge by delivering cyber protection at every turn.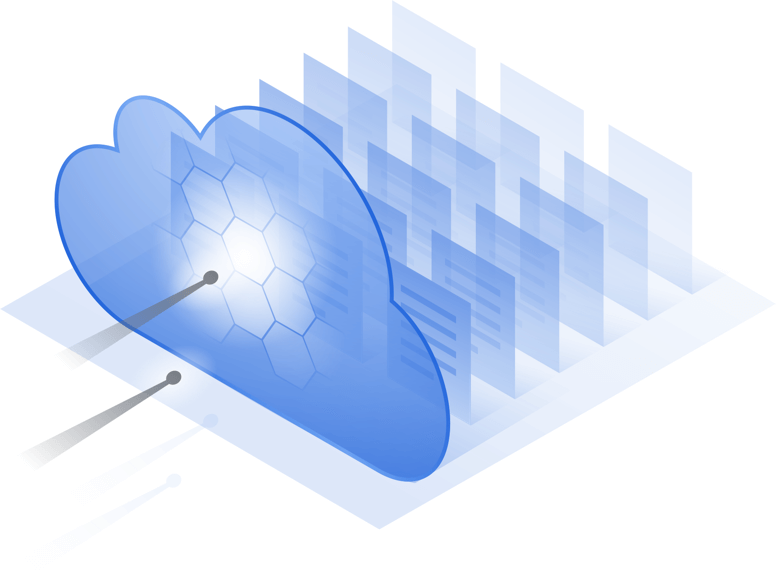 Military-grade encryption

In storage or in transit, your data is protected by AES-256 encryption

SSAE-18 certified security

Acronis data centers leverage the latest disaster prevention technologies and ensure 24/7 security

Tier-IV designed data centers

At 99.995 percent, Acronis delivers the highest level of availability possible today

Ransomware protection

The first of its kind, built-in AI technology detects and defeats ransomware
Gain complete control over your data
Cloud storage is the most flexible and cost-effective way to back up critical files and programs. Acronis' solutions ensure you have total coverage and complete control over your data.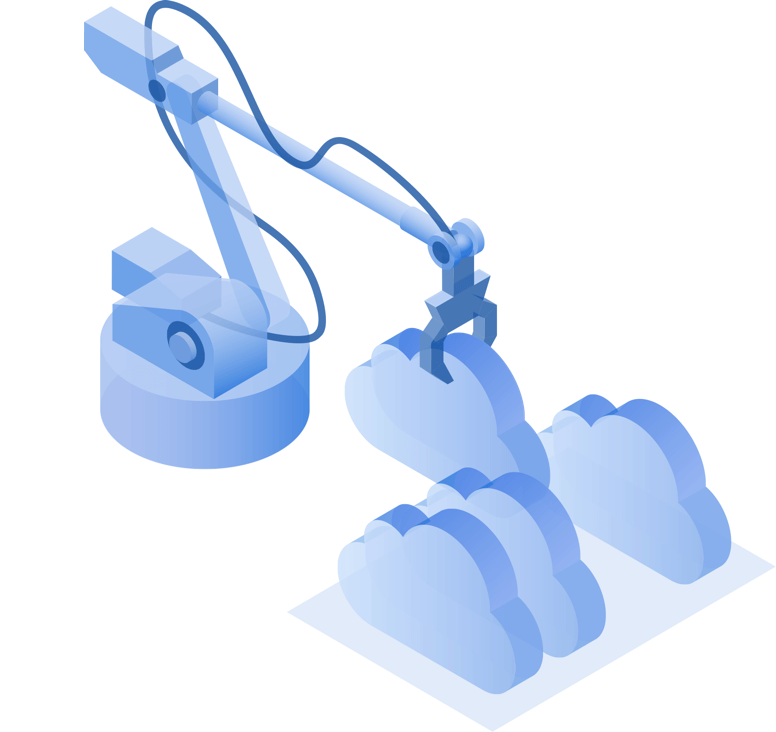 Total coverage

Back up everything: disks, partitions, files and folders, virtual machines

Flexible control

Choose full image, differential or incremental backups, or a combination

Redundant backups

Experience more reliability than traditional RAID enclosures

Hybrid cloud architecture

Manage all forms of data protection within one workflow
Do more with Acronis Cloud
No limit to the number of file versions stored (unlike our competitors)

No limit to how long you can store file versions (unlike our competitors)

Automatic and manual backups to both the cloud and local destinations

Remotely manage backup plans through a central dashboard
Choose a cloud backup solution for home, business, or MSP
Acronis Cyber Protect Home Office

FORMERLY ACRONIS TRUE IMAGE

The world's #1 personal backup, proven to be the fastest and easiest to use

NOW PART OF ACRONIS CYBER PROTECT

The best backup for business of all sizes, offering protection for 20+ platforms

Acronis Cyber Protect Cloud

Fast, powerful, integrated backup-as-a-service that puts you in control
Frequently Asked Questions
What is cloud backup?

Cloud backup (aka cloud computer backup) is when you make a copy of your files, applications, virtual machines or servers and store them safely on a remote network of computing resources that you access via the internet.'The cloud' refers to that network of connected computer resources.

How secure are cloud backup services?

Data security begins with the solution itself. For Acronis, that means you can rely on an integrated, machine-learning-based self-defense, which guards against zero-day ransomware attacks. This self-protection mechanism keeps Acronis software, your data, and all backup files protected from ransomware – even those strains that have never been seen before. Meanwhile, enterprise-grade encryption defends your data in-transit and at rest in the secure Acronis Cloud. As a result, only you have access to your data. Finally, your cloud-based files are safe in our data centers, which are all Tier-IV designed and have numerous certifications, including SSAE-18, HIPAA, and PCI DSS.

How does cloud backup services pricing typically work?

When it comes to the cost of cloud backup services, you'll invest in both the software solution(s), as well as the cloud storage you use. There are two primary approaches to cloud storage pricing: fixed rate and per-use. Per-use is typically based on gigabytes (GB) needed, which are allocated by range such as 20-50GB, 50-100GB, etc. This means that you only pay for the services you need.

How does Acronis price cloud backup services?

Acronis offers a flexible pricing model so customers can choose the software license that makes sense for them, which is paired with the cloud storage needed. While Acronis' solutions support public and private cloud storage, Acronis Cloud Storage is also available and easily scales to meet your needs. As little as 5GB of Acronis Cloud Storage is available to begin covering an unlimited number of workstations, servers, virtual hosts and mobile devices. Pricing is set in tiers thereafter: 250GB, 500GB, 1TB and so forth. As you scale, the pricing for cloud backup services becomes increasingly cost efficient.

What is the difference between cloud storage and backup?

Cloud storage provides an easy way to share files online so they can be accessed by your colleagues, friends and family. Dropbox, Google Drive, Apple's iCloud and Microsoft's OneDrive are great examples of cloud storage.

Cloud backup is an application that automatically backs up your applications, data, virtual machines and servers to the cloud to ensure business continuity. In the event of a disaster, you can recover your entire system. Some backup applications, like Acronis Cyber Protect, Acronis Cyber Protect Cloud and Acronis Cyber Protect Home Office also back up your operating system.

Advantages of using cloud backup

Backing up your system(s) to the cloud ensures that your data is protected in the event of hardware / software failure, human error, natural disasters and cyberattacks that can destroy your hardware and compromise your data and local backups. Experts agree that individuals and businesses should follow the 3-2-1 backup rule, which stipulates that you maintain three copies of your data across two types of media with one backup stored offsite, such as in the cloud.

Disadvantages of using cloud backup

There are three disadvantages to cloud backups:

You cannot access your backup if you do not have internet connectivity.
It can be difficult to download large data sets if you do not have the required bandwidth.
It can take a long time to download a full backup from the cloud.

Can I automate cloud backup with Acronis?

Yes, you can easily and quickly automate cloud backup with Acronis whether your data is located on-premises, in remote systems, in private and public clouds, or on mobile devices.

What are the three types of backup?

There are three types of backup:

A full backup, which includes the operating system, applications and data, is the simplest form of backup, but it is also the most time consuming, space intensive and the least flexible.
A differential backup only backs up files that have changed since the last full backup. Differential backups are quicker than full backups but the amount of data being backed up grows with each differential backup until the next full backup.
Incremental backups back up only data that has changed since the last full or incremental backup. Incremental backups are much smaller and faster than either full or differential backups.

Where can I backup my computer online?

Acronis offers an easy-to-use cloud subscription that lets you enjoy safe, secure and scalable offsite backup for any data or any system ― anytime, anywhere. Acronis Cloud Storage, which is integrated with all other Acronis solutions, lets you easily back up disks, partitions and files, store the backups in secure, remote data centers that use Acronis' reliable and proven software-defined storage, and quickly recover selected files, folders, applications, or an entire system.

Why do I need a cloud backup?

Local backups can be destroyed or compromised if you suffer a hardware / software failure, experience a disaster or become a victim of a cyberattack. This is why it is always recommended that you store at least one backup copy offsite ― either in the cloud or in a facility that is at least 100 miles away from your primary site. Storing a backup in the cloud is a much more efficient and cost-effective way to store an offsite backup when compared to transporting backup disks or tapes between different facilities.

What is server cloud backup?

Server cloud backup refers to the process of storing copies of your server data on a remote, off-site cloud storage system. This allows for quick and easy data recovery in the event of a server failure or disaster.

Can you use a cloud server to back up your data?

Yes, you can use a cloud server to back up your data. This is a common practice as it provides an additional layer of protection and accessibility for your important information.

Why is cloud server backup necessary for your business?

Cloud server backup is necessary for your business as it ensures that your data is safe and secure, even in the event of a disaster or server failure. This can save your business time and money in the long run by preventing data loss and minimizing downtime.

Why does your business need cloud backup solution?

A business cloud backup solution is essential for any business or enterprise as it provides an additional layer of protection for important data and ensures that it is easily accessible in case of a disaster or server failure. It also provides more flexibility and scalability for your business needs.

What are 3 backup strategies used by businesses and enterprise?

Three common backup strategies used by businesses and enterprises are:

Full Backup – This method involves taking a full copy of all data at regular intervals.
Incremental Backup – This method involves only backing up new or changed data since the last backup.
Differential Backup – This method involves only backing up data that has changed since the last full backup. Each of these strategies have their pros and cons, so it's important to assess your business's needs before choosing the one that best fits.
Sorry, your browser is not supported.
It seems that our new website is incompatible with your current browser's version. Don't worry, this is easily fixed! To view our complete website, simply update your browser now or continue anyway.