para proveedores de servicios
Choosing the best cloud backup service for your needs can be a daunting experience. Whether you're shopping for a cloud backup for your own personal use, your business, or the clients of your service provider organization, choosing the right one is an important step toward protecting all the data that makes up your digital world.
Finding the best cloud backup service for your needs is going to depend largely on the volume and variety of data that you're looking to protect. A college student won't need the same kind of protection that a small-to-medium business will. Similarly, a business won't need the same kind of protection that a service provider does.
Whatever your cloud backup needs, read this guide to find the best cloud backup for you.
Good, Better, Best Practices of Backup
Having the right tool for the job is important, but the best hammer in the world won't help you if you don't know how to swing it. Before choosing the best cloud backup service for your situation, make sure you understand how you should be using these solutions to ensure the highest level of data protection.
Good: Traditional Backup Solutions
Traditional backups allow you to make a full image backup of your system disk that you store locally on a network share located on a server, NAS, or an external device, like a USB drive.
Better: Cloud Backup Solutions
Cloud backups allow you to create a mirror image backup that is uploaded via the internet to a network of servers, providing secure, off-site storage.
Best: Hybrid Cloud Backup
For the most reliable data protection at-home, in the office, or among your business' clients, maintain three copies of your data, in at least two different locations with one off-site.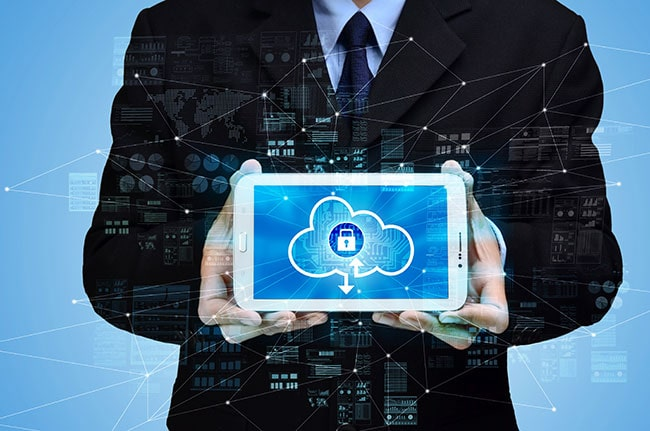 Best Personal Cloud Backup
The best personal cloud backup services are easy-to-use, easy-to-install, and affordable. These solutions are ideal for home users looking to protect a relatively small volume of data – between one-five devices and anywhere from 100 GB to five TB of cloud storage. While there's a variety of personal cloud backup options, the best cloud backup for pictures, videos, music, personal files, and mobile devices offer more than basic backup capabilities.
The Best Personal Cloud Backup Solution Offers:
Increased accessibility through cloud-based sync and share. This feature makes it easy to share family photos, videos, etc. while keeping all of your files protected from accidental edits or deletion.
Rapid recovery times in the event of data loss. The ability to quickly and reliably recover files when (not if) they're damaged or lost is perhaps the most crucial aspect of the cloud backups.
Ability to restore to dissimilar hardware. You deserve flexibility from your backup solution, including the ability to restore and recover any file you need to whatever device you choose.
End-to-end data encryption. Whether you choose a public or private cloud service, keeping your data protected and private should be a top priority. With end-to-end encryption, you know that whatever you store and backup is safe.
The best cloud backup for a Windows machine may not be the best cloud backup for Mac or mobile devices. Ensure that your backup solution will protect all the sources of data you use before making your decision.
Versatility is key. The best personal cloud backup gives you as much choice as possible. Look for solutions that allow for back up of your full image, specific folders and files, active disk cloning, event-based scheduling, non-stop backups, and a boot media builder. Not all services can offer all of these benefits.
Acronis True Image for Personal Use
Compatible with Windows, Mac, iOS, and Android operating systems, a subscription to Acronis True Image offers you a way to backup all of your devices and data with integrated cloud storage. You control where your data is stored – from external hard drives and local network folders to NAS devices and off-site in the cloud, or on any combination of these locations.
Best of all, Acronis True Image creates a simple user experience with a wizard-style interface that makes navigating, scheduling, tracking, and recovering your backups so easy that anyone can feel confident that their files are safe and secure.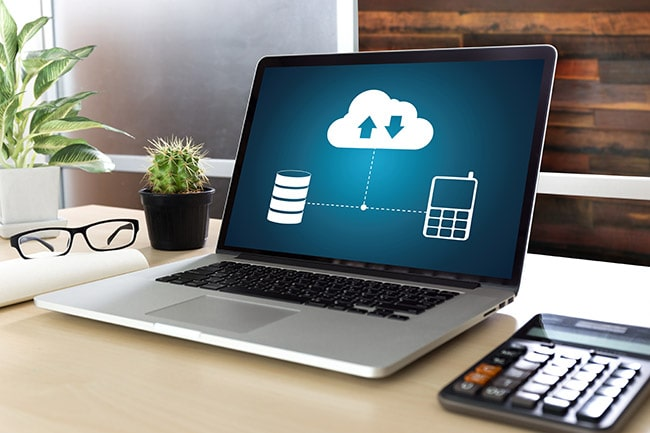 Best Cloud Backup Service for Businesses
In the business world, scale is always a point of emphasis. When it comes to cloud backup, it's the main point of differentiation between the best cloud backup service for small businesses and the best enterprise cloud backup services. Whatever your organization size, however, there are some universal indications of quality in business-grade cloud backups that will help ensure all your IT needs are met and your business is always up-and-running.
The Best Cloud Backup Service for Businesses Offers:
High levels of customization. With an array of options for backup scheduling, destination selections, and cutting-edge AI- and ML-based protection capabilities, you can help minimize downtime and ensure business continuity by keeping your most vital components up-and-running 24/7/365.
Scalable backup and restore options. The size of your business and the kind of data you collect/employ will be a major component in your choice of backup. The best cloud backup for Windows servers, virtual hosts, individual workstations, and/or applications like Microsoft 365 will vary. The very best cloud backup service for your organization's needs will be based entirely on your IT stack and add-on components.
Platform- and system-agnostic protection. As your business continues to grow, in terms of headcount, global coverage, and technology, what you demand from your backup solution will as well. The best cloud backup service needs to protect virtual, physical, cloud, and mobile platforms as well as Windows, Linux, Apple, iOS, and Android technology. This helps ensure that however you grow, your protection can keep pace.
Data protection regulations are constantly evolving. Even with the best cloud backup solution, there may be some data sovereignty concerns, particularly for larger, global organizations. Many of the best enterprise cloud backup services — and even some of the best cloud backup services for small businesses — now account for this with integrated regulation compliance capabilities. Investing in solutions like these may prove invaluable as digital regulations continue to become stricter.
"Recovery" isn't the same as "back in business". When data loss occurs, almost every backup service on the market will help you recover what you lost. How long that process takes (and therefore how costly the downtime is) will vary, though. The best cloud backup will include disaster recovery functionality that allows for rapid recovery time objectives (RTOs) by temporarily running your systems in the cloud to get your business back up and running in mere minutes.
Acronis Backup for Business
Acronis Backup is the most reliable and easy-to-use backup for businesses of all sizes. You can protect all of your organization's data wherever it lives – on local devices, remote devices, servers, and in the cloud — all from a centralized, unified control interface. Today this protection extends to 21 separate platforms, from individual mobile devices and endpoints to physical servers, virtual servers, and cloud storage from Acronis, Microsoft, and Amazon.
From all these platforms, Acronis Backup users can access a wealth of backup options including file and folder backup, incremental backup, differential backup, disk cloning, and full image backup. These backup files can be stored, cloned, and restored at any time, to any protected platform – with your most crucial business processes operational in just minutes.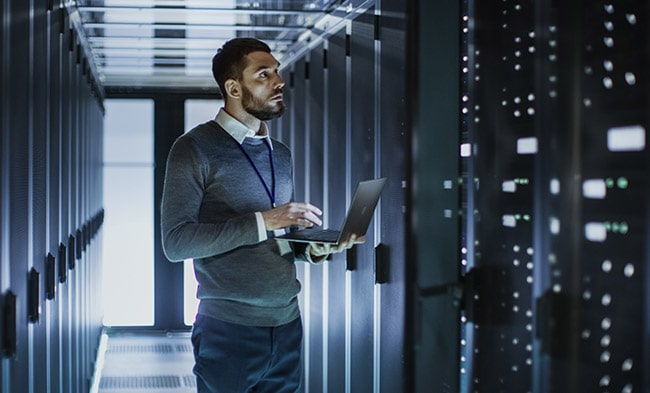 Best Cloud Backup Service for Service Providers
As a service provider, you need to stay at the forefront of technology to stay competitive in your field. That means you need to offer the best cloud backup service available to your clients. The trouble is, there's now an ever-growing number of use cases that your clients will be expecting from their cloud storage solution. And with a growing number of clients and the increased complexity of their IT infrastructures, you have to find a solution that has all the capabilities needed for the best enterprise cloud backup, while retaining the reliability, flexibility, and scalability your client requires.
The Best Cloud Backup Service for Service Providers Offers:
Flexible management options. You need to meet a wide variety of client needs and infrastructures, so every step of your cloud backup offering – from deployment and storage to licensing and billing – should be adaptable. To ensure clients are protected, the best cloud backup for service providers integrates with key services, such as Odin, HostBill, Flexiant, WHMCS, ConnectWise, Google Cloud, Microsoft Azure, Autotask, and Kaseya.
Seamless, global scalability opportunities. As your organization grows and acquires clients around the world, the ability to adapt your cloud backup service is key. This extends to everything from multi-tenant, multi-tier cloud architecture adjustments to 24/7 support in multiple languages.
Your branding should be your own. When searching for a cloud backup service, look for a solution that can blend with your existing brand. Some of the best cloud backup-as-a-service solutions give you total control – from client account feature access and data quotas to complete customization for branding.
Upfront costs can be prohibitive. Even the best cloud backup service with the most opportunity for a positive return on investment (ROI) can bring your growth to a halt if there are substantial day-one costs. This is especially true of cloud backup services that require both hardware and software installations. Be sure to factor these payments into your strategy. Better still, search for solutions that have minimal upfront costs, which will help deliver a quicker ROI.
Acronis Cyber Backup Cloud for Service Providers
Acronis Cyber Backup Cloud protects any virtual, physical, and cloud environment, and can help you realize incremental revenues faster with zero upfront costs and its pay-as-you-go business model. Service providers can experience even faster backup and recovery times and meet compliance and business requirements with greater ease. Plus Google Cloud and Microsoft Azure are built-in as native backup destinations options.
No additional deployment is required and Google, Microsoft, and Acronis cloud storage solutions are equally priced for optimal choice. With Microsoft 365 protection, disaster recovery services, an integrated anti-ransomware defense powered by artificial intelligence, and blockchain-based data notarization and authentication – Acronis Cyber Backup Cloud allows service providers to deliver features that represent the very best cloud backup service available.
Whether you're looking to protect your home PC, your company's infrastructure, or business clients around the world, your data protection needs are constantly evolving. With a thorough backup system in place, you can ensure that your data and business continuity is maintained. Today, that's simply not enough, however. For modern protection that's the best, cloud backup services offer the most comprehensive defense possible, with more accessibility and less downtime.
To find the best cloud backup for your unique needs, compare your specific set-up and tech demands with the capabilities in the market today. With so many individuals and companies moving their data to the cloud, you have a wide choice in cloud backup services – but not all are created equal. Review your options in accordance with the offer details listed above to ensure the solution you choose is the best cloud backup service for you.