Acronis

Cyber Protect Cloud
When you were shopping for cars, you knew you wanted something good for the environment but also something affordable. A Tesla was too expensive, but a traditional car has too large a carbon footprint. So, you chose a hybrid vehicle. The same approach works for storing digital assets. You want a data solution that protects your data environment but is also cost effective. For many organizations, a secure hybrid cloud provides a solution. Now that you've decided to use a hybrid solution, you need to do a cloud service providers comparison to determine which best meets your needs and budget.
Cost Savings Isn't Data Savings
For many small and mid-sized business, the ease and affordability of a public cloud solution feels like a "no brainer." For example, Google Cloud platform, Microsoft Azure and Amazon Web Services and all provide easily deployable solutions. These third-party vendors offer Infrastructure-as-a-Solution (IaaS) that often incorporate some basic compliance into the products enabling newer companies to protect data and more rapidly meet some information security standards and regulations.
Larger organizations also turn to these established providers because it allows them to save physical space for business-critical needs. Rather than investing in more servers to store their data, larger organizations can more easily scale using cloud solutions that take up less space and offer greater flexibility.
However, the cost savings associated with public cloud services often come at a data cost. Well-known cloud services providers entice hackers with their sheer volume of data. As hackers increasingly seek undiscovered vulnerabilities in all software, systems, and networks (called "zero-day attacks"), the larger providers find themselves targets of constantly evolving data threats.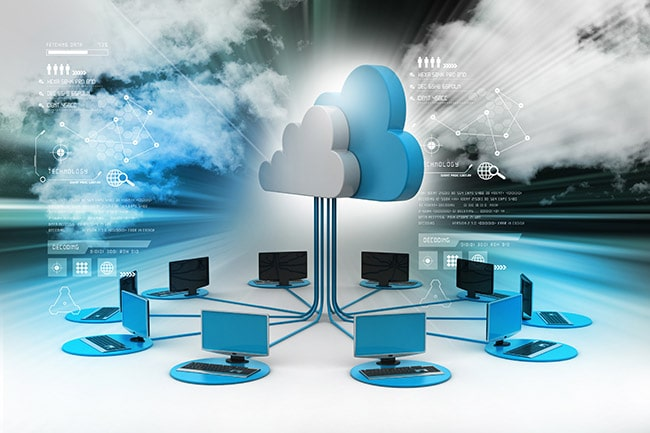 Private Cloud Data Control Is Cost Prohibitive
Establishing your own private cloud, therefore, seems like a better solution. Your IT services create a dedicated cloud infrastructure for just your organization. By managing the private cloud internally, you control your data. With the European Union General Data Protection Regulation (GDPR) now in effect, many organizations engaging in business with EU citizens need to prove they use a local data center to maintain compliance. If your organization owns your cloud, you control where you store your information.
While this sounds appealing, creating your own private cloud rapidly become cost prohibitive. First, you need a full-time IT staff dedicated to the data center infrastructure and management tool creation. Second, deployment means you absorb all the costs of acquisition, deployment, support, and maintenance.
Hybrid Cloud Solutions Save Costs and Data
Hybrid cloud storage solutions offer data control and additional security protections while remaining cost effective. A hybrid cloud lets you connect a public cloud service platform to a vendor-supplied private cloud and on-premises storage solution.
Moreover, the hybrid cloud solution allows you to send large amounts of data from your private cloud to the public cloud, but you only pay for what you need. For example, hybrid solutions allow you to rapidly deploy non-critical, non-sensitive information across the enterprise using the public cloud on an as-needed basis to meet peak demands, only paying for the data services you need.
Using the Hybrid Cloud for Data Backup and Restoration
Hybrid clouds allow you to better secure your systems, software, data, and networks. Additionally, in the event of a natural disaster or ransomware attack, some hybrid clouds can rapidly restore enterprise systems, software, data, and operating systems to get you back to where you started.
To help organizations create the right hybrid cloud to meet their needs, Acronis established partnerships with Google Cloud Platform and Microsoft Azure. Native integrations with these platforms mean users can access the respective public cloud service of their choice while protecting their critical data, systems, and software. Meanwhile, Acronis Backup Gateway easily extends storage to other third-party solutions like Amazon Web Services (AWS). By using Acronis, users are able to balance their need for quick-restore in a crisis (by storing critical data locally) and their budget (by storing less-critical data elsewhere).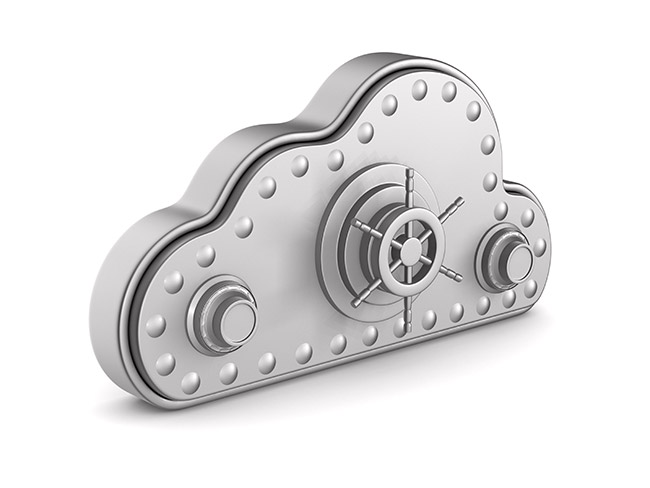 Cloud Services Comparison
Choosing between Azure, Google Cloud and other popular vendors like AWS can be difficult. When doing a cloud services comparison, service providers may sound the same but understanding their different capabilities and demographics can enable a better organizational solution. In some cases, geographical constraints may limit your options outright. For example, a user in China may want to focus on services like Alibaba.
If you have multiple options available, trusted sources like Gartner Peer Insights allow you to compare major cloud services. Their cloud services comparison chart gives you the opportunity to learn what users see as strengths and weaknesses in the tools. However, you also need to know how they work.
Below, we've put together information about the Gartner Customers' Choice 2018 cloud services providers to help you review their capabilities before you buy. We used vendor websites to collect details about the services they provide, focusing on the categories which customers rated in the Gartner Peer Insights regarding cloud services. This approach ensures a fuller picture, including user reviews as well as technical data.
Compute: Gartner Peer Insights Best: AWS and Google
Instance templates allow managed instance groups, or individual instances with override instance template fields and the ability to restrict template to resource zone specified.
AWS CloudFormation Templates integrate with Amazon EC2 instances.
Resource Manager works with Azure PowerShell, Azure CLI, Azure portal, REST API, and client SDKs to manage resource groups.
User Management: Gartner Peer Insights Best: Google
Optimizes user/manager tool assignments and manage user roles at the account and container level, and incorporates Google's traditional UI.
IAM user management lets administrators create users, set individual security credentials, or request temporary user credentials.
Azure Active Identity integrates across Microsoft 365 and Azure and Enterprise Mobility + Security allowing administrators to centrally identify and access management across devices, data, applications, and infrastructure.
Network: Gartner Peer Insights Best: Google
Offers an automode with one subnet from each region using predefined IP ranges and a custom mode that enables control over subnets and IP ranges.
AWS Direct Connect allows private connectivity between AWS and a data center, office, or colocation environment with a dedicated network connection that can be portioned into multiple virtual interfaces with private IP space to separate public and private environments.
The Azure Virtual Network can specify custom private IP addresses using public and private addresses, segment virtual network into one or more subnets, and use Azure-provided name resolution or specify your own DNS server.
Security and Compliance: Gartner Peer Insights' Best: Google and AWS
Applications use Google's internal security model and incorporates security solutions including protection against phishing, ransomware, and Denial of Service attacks, as well as control over potential data exfiltration, remote access, and security monitoring. Additionally, it aligns to 36 international compliance standards and regulations.
AWS security platform incorporates infrastructure security, DDoS mitigation, data encryption, inventory and configuration, monitoring and logging, identity and access control, and penetration testing. Additionally, it aligns to 34 international compliance standards and regulations.
Microsoft Trust Center offers security options for operations, applications, storage, networking, compute, and identity and access. Additionally, it aligns to 81 international compliance standards and regulations.
Scaling: Gartner Peer Insights' Best: Google Cloud and AWS
Works with managed instance groups and can be based on CPU or load balancing capacity, or on Stackdriver Monitoring Metrics.
Enables scaling plans for Amazon EC2 instances, Spot Fleets, Amazon ECS tasks, Amazon DynamoDB tables and indexes, and Amazon Aurora Replicas.
Applies to Virtual Machine Scale Sets, Cloud Services, App Service – Web Apps, and API Management services.
Developer Services: Gartner Peer Insights' Best: Google Cloud
The Developer Portal acts as a content management system using open source Drupal to provide a set of modules for building content and creating API documentation, as well as blogging and threaded forums.
Amazon Developer Services and Technologies enable Alexa integrations, Android and Fire application development, reordering services, and tools, documentation, and sample code.
Azure solutions include a team communication tool, pipelines, Git repos, test plans, artifacts, and application extensions.
DevOps Enablement: Gartner Peer Insights' Best: Google Cloud and AWS
DevOps Solutions manages application lifecycle by incorporating configuration management tools based on a pay-as-you-go scale. It also incorporates Stackdriver Monitoring, Stackdriver Debugger, Stackdriver Logging, and the App Engine security scanner service.
AWS DevOps services include microservices and continuous delivery, continuous integration delivery, monitoring and logging processes, infrastructure code, collaboration tools, and fine-grained controls and configuration management for security.
Azure DevOps solutions include continuous integrations that automatically build and test code, continuous delivery as part of a production-deployable infrastructure, infrastructure as code, monitoring tools, automation of provisioning and configuration with Azure Resource Manager, Terraform, or Ansible, logging and monitoring integrations with existing dashboards, and Chef Automate or Azure Policy for compliance and security.
Management Tools: Gartner Peer Insights' Best: Google Cloud
Google Cloud Platform offers integrated monitoring, logging, and diagnostics within Google Stackdriver, full stack monitoring, real time management analysis, real-time exception monitoring and alerting, Stackdriver Trace for distributed tracing, Stackdriver Debuggers to inspect code without using logging statements, Deployment Manager to review resources, AP management, Google Cloud Console for deployment, scale, and production diagnosis, Google Cloud Shell, Cloud Platform Mobile app, billing API documentation, and Google Cloud APIs for managing and automating workflows.
AWS offers AWS CloudFormation for provisioning, AWS Systems Manager for monitoring resources and automating operational tasks, AWS CloudTrail for logging user activities, AWS Config for inventorying configurations, Amazon CloudWatch for monitoring cloud resources and applications, and AWS OpsWorks for managing configurations and scales.
Azure offers Azure Monitor for platform component status monitoring, Log Analytics for collecting on-premises and cloud data, Application Insights for diagnosing performance issues, Network Watcher for monitoring network issues, Automation for resources, Azure Advisor for recommendations to manage environments, Azure Resource Manage for managing and deploying resources, Scheduler for scheduling work for apps, Traffic Manager for controlling performance and availability, Cloud Shell for using comment-lines, Azure Managed Applications for deploying solutions, Microsoft Azure portal for managing the environment, Azure Mobile App for connecting resources, Cost Management for reviewing expenditures, Azure Policy for comprehensive policy setting, Azure Blueprints for repeating governed environments, Azure Backup for protecting against data loss, Azure Site Recovery for enabling disaster recover, and Security Center for protecting against threats.
Enterprise Integration: Gartner Peer Insights' Best: Google Cloud
Google Cloud offers App Engine for API cloud storage, BigQuery for data collection, Cloud Dataflow for data processing tasks, Stackdriver Logging, Cloud Pub/Sub for change tracking, Cloud SQL for importing/exporting data, Firebase SDKs for mobile and web app data access, Development Tools, Cloud Genomics for storing gene sequences, Hadoop, and Cloud Prediction API.
AWS offers Amazon Storage Gateway for on-premises and cloud environments, Amazon RDS for database creation, Amazon S3 storage solution, AWS Snowball for data transport, Amazon VPC for segmentation, AWS Direct Connect for creating dedicated network connections, AWS IAM for identity and access management, AWS Directory Service for workloads, VMware Cloud on AWS for accessing VMware environments, AWS OpsWork for configuring and operating applications, AWS CodeDeploy for automating deployments, Amazon EC2 Run Command for automating administrative tasks, AWS Greengrass for securely connecting local devices, and AWS Snowball Edge for data transfer.
Microsoft Azure offers Logic Apps for building workflows, Service Bus for connecting on-premises and cloud applications, API Management for publishing APIs, and Event Grid for connecting third-party services.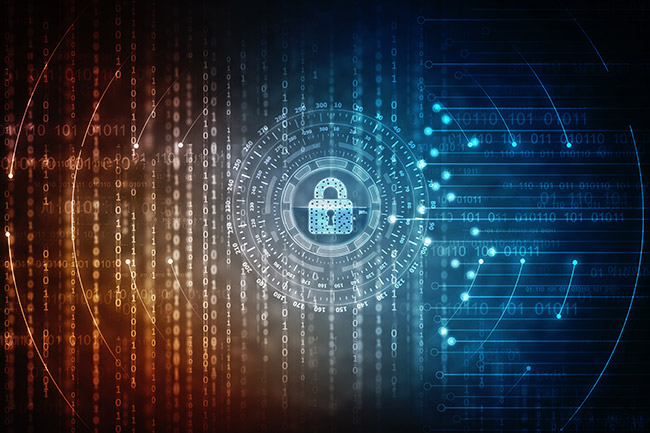 Cloud Services Price Comparison
In some cases, The Big Three cloud service providers offer similar products, but each also focuses on a particular demographic. Google Cloud enables mobile app development by providing several mobile storage options while Amazon eases network segregation for retailers that need to be Payment Card Industry Data Security Standard (PCI DSS) compliant.
Since each of the services offers different functionalities and charge differently, comparing pricing is like comparing cars to apples to butterflies. However, understanding how you plan to use them gives you some insight into your own cost.
Reviewing Some Differentiators
Google Cloud Platform lets you create customized VM instances and applies a discount for sustained use. The Google Cloud Platform hooks agile dev ops with a discount for continuously updating.
AWS and Google Cloud Platform both allow you to save money during slow periods. Both AWS and Google Cloud Platform look to offer low users a discount if they only want to do software updates at off times. For small and mid-sized businesses, these pricing options may offer a lower-cost option since deployment may be more flexible.
Microsoft Azure only offers a discount with an existing Enterprise Agreement. Microsoft Azure is geared toward large enterprises with a committed relationship.
Acronis makes storing backups to the public cloud easier enabling a streamlined hybrid cloud solution. Acronis natively integrates with Google Cloud Platform and Microsoft Azure while Acronis Backup Gateway enables access to a variety of other cloud service providers. This means you can also use local storage as a staging area before uploading data to its final location.
If you're looking to manage costs, streamline performance, and meet regulatory requirements such as GDPR, you need a cloud service provider who meets those needs. Acronis works to protect all cloud data across a variety of environments including cloud workloads, data centers, on-premise, remote offices and mobile devices. With a hybrid cloud the choice of the future, you can use any cloud service provider, including Google Cloud Platform and Microsoft Azure, to better enable data storage, backup, restoration, and protection.
About Acronis
Acronis is a Swiss company, founded in Singapore. Celebrating two decades of innovation, Acronis has more than 1,800 employees in 45 locations. The Acronis Cyber Protect Cloud solution is available in 26 languages in over 150 countries and is used by 20,000 service providers to protect over 750,000 businesses.