formerly Acronis Cyber Backup
In a recent survey conducted by Acronis, people were asked they value more: their data or their device. The overwhelming answer was data, including precious (and often irreplaceable) photos, videos, music and contacts. However, people are notorious for not backing up that digital data. According to the survey, 40 percent of people hadn't backed up in at least three months.
What's more, only 24 of respondents said they back up their data regularly, while 20 percent said they have lost an important device. So, why don't more people make the effort to back up? Nat Maple, senior vice president and general manager at Acronis, writes in re/code that security — or rather perceived insecurity — is to blame. 'Recent high-profile data breach cases have highlighted our chief concern — that our data isn't safe when it's not handled directly by us."
For those who don't back up their data (and even for the 24 percent who do but might need extra motivation), consider this infographic on the importance of data protection and easy steps to keep those digital memories safe and sound: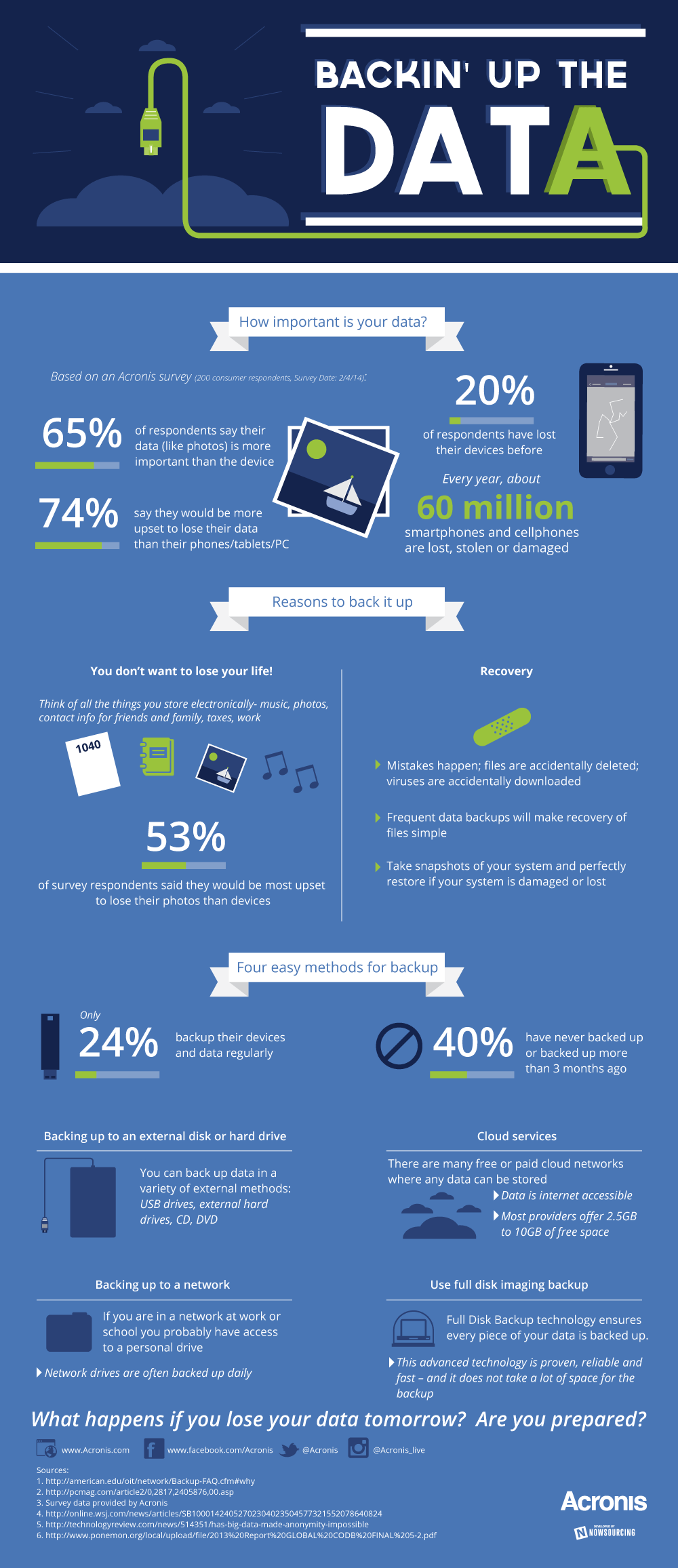 About Acronis
Acronis is a Swiss company, founded in Singapore. Celebrating two decades of innovation, Acronis has more than 2,000 employees in 45 locations. Acronis Cyber Protect solution is available in 26 languages in over 150 countries and is used by 18,000 service providers to protect over 750,000 businesses.