Acronis

Cyber Protect Cloud
Did you know that businesses are projected to be attacked by ransomware every 14 seconds this year and every 11 seconds by 2021?
In fact, according to the Department for Digital, Culture, Media and Sport, 2019 has already witnessed cyber security breaches/attacks on 32% of UK businesses, and the NCSC has reported to have blocked over 600 cyber-attacks against UK businesses alone.
But how can we prevent cyber-attacks on businesses and protect networks from devastation?
Here are 10 steps to improve your security against cyber-attacks:
1. Encrypt and backup data
From Teslacrypt who attacked our go-to, video games, to the notorious WannaCry outbreak, which bought the NHS to a standstill for several days, afflicting over 200,000 computers in over 150 countries; encrypting and backing up data is more prevalent than ever before.
Backup with Acronis: Acronis Cyber Backup not only detects, stops and prevents attacks from occurring, it enables you to recover data across any environment, allowing your infrastructures to grow, evolve and innovate without breaking budgets and costly infrastructure upgrades.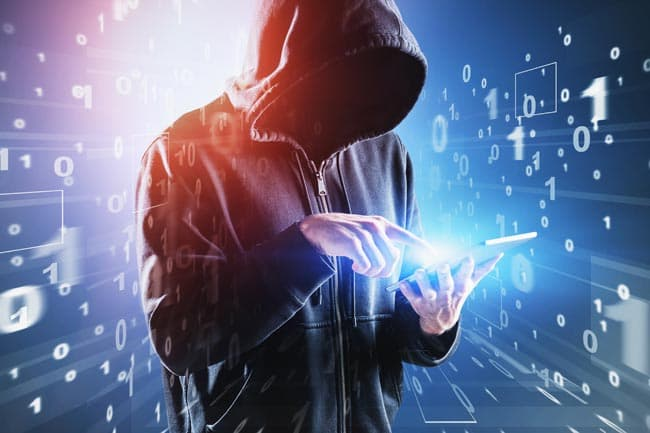 2. Prevent & protect from cyber attacks
In the first half of 2018, 4.5 billion records were exposed as a result of data breaches and in 2019, a collection of 2.7 billion identity records, consisting of 774 million unique email addresses and 21 million unique passwords, was posted for sale online. Deploy cyber security protection that is ready to expect and know the signs when something's about to go down. Identified patterns and learned ones help sort threats into a whitelist and blacklist. Authorised activities won't be falsely tagged as unauthorised.
Prevent with Acronis: Acronis Cyber Protection & Acronis Notary's iron-clad self-defence mechanism won't let cyber criminals disrupt the Acronis app, backup file content or even the Master Boot Record of Windows-based computers.
3. Educate staff on cyber security
Even if you're the UK's biggest forensic company, Eurofins, you're still vulnerable. What can you do to stay compliant and protected? Start with your staff. Provide regular, updated cyber security training. Tighten up your tech. Look for an expert who specialises in, protects against, and prevents data breaches.
Educate with Acronis: Acronis Security Awareness Training ensures that employees and IT personnel are well-educated on modern security practices and that executives are trained to detect the latest phishing attacks, especially those customised to target an organisation's leadership.
4. Create a security-focused workplace culture
Having a cybersecurity solution may protect the attackers from walking through your door but having a cybersecurity culture enables your whole business to prevent the attackers from even taking an interest in attacking your business. As Insider data breaches become a serious matter, create a robust data use policy that's clear for all to use. Put access restrictions in place. Do you want freelance contractors unwittingly carrying unscreened devices into your organisation without a full access procedure? And, full circle again, create a culture of accountability.
Build with Acronis: Acronis Education Services can enable your personnel to drive data protection, migration, and disaster recovery services enablement, effectively support your customers, and seamlessly integrate and operate the solution.
5. Conduct regular audits
Although you cannot eradicate the risk of cyber attacks altogether, you can put measures in place to regularly review and assess the cyber protection you do have in place. This ensures that the system you have in place works, identifies any weaknesses and increases your iron clad defence without causing major catastrophe to the business.
Audit with Acronis: Decrease maintenance costs and enjoy peace of mind knowing your customers' data is protected in accordance with industry and Acronis best practices. Acronis Audit service helps to audit your deployment to identify potential gaps, recommend changes, and decrease maintenance efforts and the risk to your business operations.
6. Secure sensitive data first
Business detection of cyber-attacks has increased by 500% since 2018, costing over £6000 per hour and more than £75 billion per year. The speed at which you can prevent cyber security attacks and restore your data has become crucial to your business longevity. Even if you have robust security measures in place, if a ransomware does attack and manages to wreak havoc, they could attack the backup software itself to corrupt the backup files. Be sure to encrypt all sensitive data, including customer information, employee information and all business data.
Secure with Acronis: If you're worried about files becoming corrupt or tampered with, Acronis Notary adds an extra level of confidence to the authenticity of your personal and business data. By attaching a cryptographic 'fingerprint' hash to each file, it uses Blockchain technology to prove that a file has not been altered since it was last backed up. Co-existing in a fluid-data threat landscape, Acronis Notary complements Acronis Cyber Backup by offering you complete uncompromising cyber protection.
7. Fight technology with technology
According to Capgemini's latest report on Reinventing Cybersecurity with Artificial Intelligence '48% of senior executives said that their budgets for AI in cybersecurity will increase by an average of 29% in Fiscal Year (FY) 2020 and '64% said that AI lowers the cost to detect and respond to breaches and reduces the overall time taken to detect threats and breaches up to 12%.
Fight with Acronis: Beating bots with better bots, Acronis Cyber Backup is the only active, AI-based anti-ransomware solution on the market. Safeguarding all data for any environment, deployment, workload, and storage, with any recovery method, it focuses on five levels of integration including safety, accessibility, privacy, authenticity and security.
8. Don't rely on cyber security insurance
Not a day goes by where we don't read about another cyber-attack. Technology advances, digital innovation and increased sophistication of criminal activity has exposed businesses to intelligent cyber invasion; evolving from simple viruses and worms and instead, are used as cyber weapons and extortion tools, and yet only 9% of UK businesses and 15% of US businesses have this type of insurance. But why is this? In the same way that health insurance can deny a procedure or medication, cyber insurers may deny your claims for business disruption arising from cyberattacks. In October 2018, food and beverage company Mondelez sued Zurich Insurance for the insurance company's refusal to cover damages from the 2017 NotPetya ransomware attack. According to the company, Zurich's coverage denial was based on contract language that excluded "a hostile or warlike act" by any "government or sovereign power." While most General Liability policies include this language, Zurich's use of the exclusion in a cybersecurity policy could be a game-changer for companies relying on their cyber insurance policies to help stand up their IT programs following a cyberattack.
Safeguard with Acronis: Regularly backing up your workstations, servers and hard drives is a proven strategy to protect your data from data loss events, including ransomware attacks. Acronis believes strongly in the 3-2-1 rule of backup:
Make sure you have three complete copies of your data – one production copy and two backups

Keep those backups on two different types of storage media (network drives, external hard drives, tape, in the cloud, etc.)

Always keep one of those backups off-site where it is isolated from any cause of data loss that could destroy the original data and local backups (such as a fire, flood, or malware that can infect your network). Cloud storage is a convenient off-site option.
In August this year 114.6 million records were leaked from companies across the globe Renowned FS disruptor Monzo told 480,000 customers to change their PINs after it discovered an error that allowed unauthorised staff to view sensitive information. You can minimise the risk of getting hacked by restricting the admin rights to a selected number of staff, and installing a system that offers security from employee to employee.
Acronis Files Advanced is an easy, complete, and secure enterprise file sharing solution that makes users more productive and gives IT complete control over business content to ensure security, maintain compliance, and enable BYOD. Employees can use any device to securely access, sync and share files with other employees, customers, partners, and vendors.
Data protection shouldn't be a logistical and financial minefield. Nobody needs extortionate upfront costs and sneaky upgrades that get added to your bill. You need a quick start with zero upfront costs.
With over 15 years in the industry, 200,000 ransomware attacks prevented and managing over 5000 petabytes across the globe, to say we at Acronis are passionate about cybersecurity would be an understatement.
Talk to us about getting Acronis Cyber Fit with Acronis Cyber Backup & Acronis Notary today – one of, if not the most effective and reliable cyber security protection technology on the market.
About Acronis
Acronis is a Swiss company, founded in Singapore. Celebrating two decades of innovation, Acronis has more than 1,800 employees in 45 locations. The Acronis Cyber Protect Cloud solution is available in 26 languages in over 150 countries and is used by 20,000 service providers to protect over 750,000 businesses.