Acronis

Cyber Protect Cloud
Nowadays, businesses must handle hundreds and thousands of customer complaints and issues to provide their clients with the most satisfying experience while using company products or services. Organizing and triaging customer inquiries can be challenging, even for the most experienced support agents.
A ticketing system can comprise all customer support tickets and streamline the entire process, from submission to resolution. However, different ticketing systems support various implementation and management models. Companies must choose the most suitable one for their preferences, goals, and budget to ensure unhindered customer support processes and a steady revenue stream.
Many modern organizations use time allocation solutions to boost their chosen ticketing system. If implemented correctly, time management tools can help employees focus on the most urgent tasks, increase their productivity, reduce stress, and raise team morale.
This article will highlight the advantages of time allocation integration with ticketing systems and explore the most successful strategies to ensure proper implementation.
What Is a Ticketing System?
A ticketing system is software used to track and manage support requests and customer issue inquiries. A robust desk ticketing system provides a centralized platform for users (or clients) to submit support requests and for customer service teams to manage and resolve all pending issues.
Most ticketing systems present a user-friendly interface to allow customers to submit requests and track their ticket's progress easily. Additionally, the platform enables support agents to categorize, prioritize, and assign customer support tickets.
Comprehensive ticket management software provides advanced features, like automated notifications, data and knowledge management, and analytics to boost the productivity and efficiency of your support team.
For IT, ticketing systems are most often combined with the service desk. (help desk system) The service desk acts as an IT infrastructure library comprising a set of information technology best practices. IT support technicians can leverage the service desk to improve the delivery and quality of IT services to customers, employees, and stakeholders.
Ticketing system features
Below are the primary features of a modern ticketing system.
Self-service options enable customers to submit support requests whenever needed via a communication channel of their preference.
Comprehensive ticketing software can auto-assign tickets, route them to the appropriate agent, send responses to customers upon ticket creation, notify users when ticket resolution is complete, and issue alerts and notifications to streamline the ticketing process.
An automated ticketing tool will benefit the entire team handling customer inquiries. Automation means your agents will spend less time on repetitive customer support interactions, thus eliminating delays in the process. This way, agents can dedicate more work hours to critical day-to-day activities and actual problem resolution.
The best ticketing system allows organizations to customize their online service portal according to the company branding and documentation, including a comprehensive FAQ section.
Moreover, the ticket form should enable further customization to include specific fields so incoming tickets can best reflect potential issues regarding your company's industry and services.
Centralized communication
Stellar ticketing software must provide a centralized platform to ease support teams. For example, an email inbox comprising all customer inquiries and ticket statuses will let your agents see all incoming issues, categorize them, and resolve them more efficiently.
Moreover, robust help desk ticketing systems can automate routing and enable social media support.
Alerts and performance reports allow companies to identify potential areas of improvement. Average response and resolution times and ticket volume metrics allow your organization to optimize support operations, while notifications help support teams improve ticket management.
Customized notifications can include critical assignments, customer replies, required approvals, ticket closures, and more.
How does a ticketing system work?
Typically, a help desk ticketing system works as follows:
The user submits a request
When a user encounters a performance or technical issue on your company's platform, they can submit a support request through email, live chat software, web portal, mobile apps, or phone. The inquiry includes relevant customer data such as the user's name, contact information, and a description of the issue.
The help desk ticketing system follows strict automation rules to create a new ticket, assign a unique number, and categorize it based on the reported issue type.
The ticket is assigned to the responsible customer support or IT staff
Post-creation, the ticket management software will assign tickets automatically to the appropriate support or IT staff members based on availability and the skill set required. Support agents receive email notifications regarding new tickets and can explore inquiry details and updates from the user via the help desk ticketing system.
The ticket is resolved via communication and updates
Support agents work to resolve customer issues and update the corresponding tickets with the progress they've made. They can also communicate with the customer via the ticketing system to request additional information or provide further updates.
Once the issue is resolved, the customer support agent marks the ticket as "closed". The user then receives a notification that the problem has been successfully resolved.
The end-user provides feedback
A survey is shared with the end-user that asks them to rate the customer support experience. Companies can use the feedback to rate customer agent performance and measure customer satisfaction.
Why use a ticketing system?
A dedicated support ticket system brings numerous productivity tools and automated features to enhance the end-user experience. Below are some of the most beneficial factors a help desk ticketing system can bring to your company.
Streamline customer requests and resolution management
A ticketing solution helps organizations manage incoming customer or employee requests efficiently. A centralized help desk ticketing system captures requests issued via multiple channels - live chat, email, web forms, help centers, mobile apps, and more.
Each request is assigned a unique ticket number to be easily tracked from issuing to closure. Moreover, support agents benefit from a comprehensive (360-degree) view of all current issues and their progress status. This enhances service performance to provide customer support across all communication channels users might depend on from a single location.
Use the ticketing system to track performance metrics
Robust ticketing software can provide businesses with critical performance metrics. You can view all crucial metrics from the reporting dashboard and add filters to view the specific metrics relevant to your current purpose.
For example, customer support managers can track response and resolution times, ticket volume, and more to calculate and satisfy KPIs. An in-depth analysis of all performance metrics will aid you in identifying areas for improvement and business process optimization.
Implement collaborative ticketing
A ticketing system allows better team collaboration. Multiple teams can work to resolve a single ticket, which helps speed up the resolution process and ensures all involved parties are adequately updated and informed about the specific request status.
Agents can exchange private notes to discuss complex issues, clarify context, or aid other agents who may stumble upon the same issue in the future.
Collect and assess customer feedback
Regardless of the inquiry type and complexity, companies must reach out to customers via feedback surveys to monitor service experience. Here, ticketing systems can automatically share surveys upon ticket resolution.
Harvesting proper feedback helps to identify potential improvement approaches, manage and modify existing processes, and ensure customer satisfaction in the long run.
You can customize the surveys to encourage users to rate agents based on team performance metrics - politeness, helpfulness, knowledge of the service or product, etc.
Automate repetitive tasks
Automated ticket systems boost productivity and incident management and, thus, can provide a better customer experience. Automating repetitive customer support tasks means your agents won't waste a second on cumbersome, basic processes but dedicate their time to problem resolution.
Store important customer data
A modern ticketing system provides a centralized location to store and retrieve all internal and external service communications. Responsible teams can easily access user inquiries or internal notes (e.g., IT requests) created by employees.
Support teams can refer to the comprehensive ticket history to explore and understand the reason for current inquiries and personalize the entire process based on customer context. In addition, companies can maintain accurate records of all customer interactions, which can ease regulatory compliance audits for legal purposes.
All in all, desk ticketing systems offer business tools and critical features for customer service teams to ensure customer inquiry resolution in an efficient and timely manner.
Manual vs software-based time allocation
Manual time allocation has been a traditional practice for ages. The standard paper timesheet was filled out by supervisors and workers and approved by managers to align business processes and implement control while workers could track their work hours for payroll purposes.
In modern times, automated time tracking significantly simplifies the process and allows managers to access time entries and all related data instantly. Below, we will go over the pros and cons of both approaches, so you can confidently create a time allocation strategy for your company.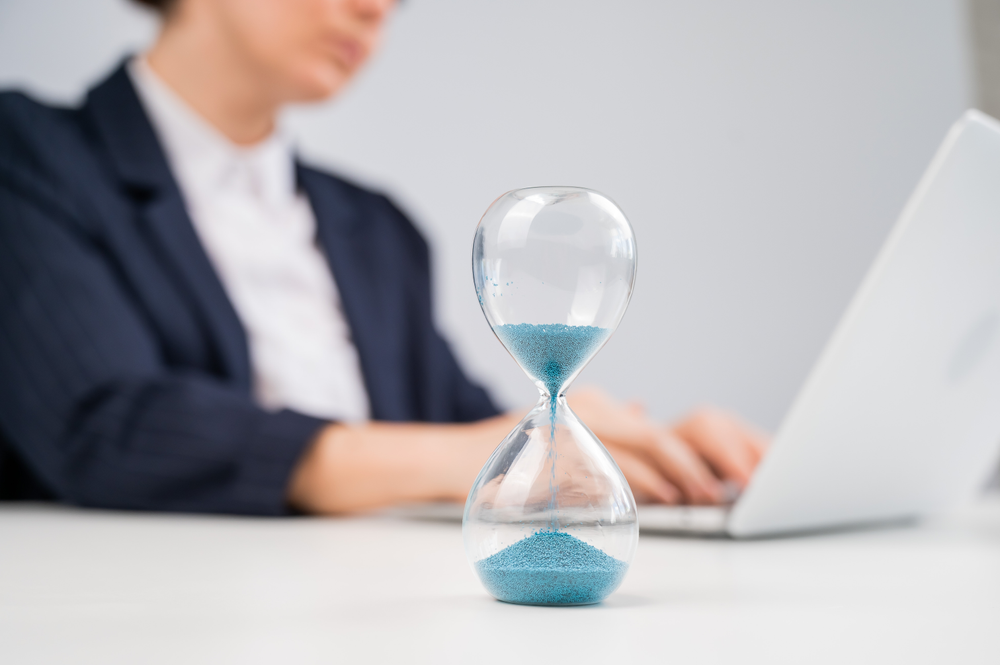 Pros
Simple incorporation into the workflow process

Doesn't require additional spending for technology and maintenance

Easy to maintain as it doesn't rely on software updates

Isn't dependent on electricity or the internet, eliminating the risk of service downtime
Cons
Lacks the accuracy of automated solutions

Requires extensive time entry data structuring for payroll purposes

Can invite the "buddy punch" or "time thefts", which can result in significant time losses

Can hinder integration with other business elements
Pros
Precise calculations and reduced attendance management effort

Eliminates human error

Enables easy integration with both internal and external departments or services

Can collect essential performance data to streamline performance tracking and further analysis
Cons
Without concrete service level agreements (SLAs), the costs for your chosen time-tracking model can be difficult to predict

Employees can feel overwhelmed by some time tracking tools

Accurate tracking depends on network coverage

If not implemented correctly, automated time tracking can cause a reverse effect - employees can spend time worrying about deadlines and constantly checking their timers, which can hinder their productivity
Key features of a time management solution
Time-tracking software comes in many forms, but the capability of tracking time stands at its core. Below are the primary features that empower a robust time management tool.
Time tracking

Online timesheet

Project management functions

Functionality alerts

Online invoicing

User management

Reporting and analytics
Why use time management software for time allocation?
While managing your personal time can seem challenging for some people, it can't compare to implementing time allocation guidelines across an entire team or organization. This is why companies of various sizes can benefit from time-allocation software. Let's explore its three primary benefits below.
Optimized workflow via automation
Using an automated time management app means no employee (or manager) has to deal with timesheets or manually enter data into different charts or spreadsheets.
The software tracks all activities without supervision, so your employees can focus on important tasks from the to-do list instead of wasting time on manual data entry. You can view time management and productivity tools as a type of asset management services.
Just like asset management specialists can help your funds and investments grow, time allocation software can "expand" and optimize the time expenditure for tedious or cumbersome tasks by your employees. After all, time is one of the most significant assets both for individuals and businesses.
Real-time progress tracking
Companies must calculate and determine each project's profitability to meet their budgets. Moreover, tracking employee engagement and productivity is critical to identifying working hours and managing workflow and payroll.
Time-tracking software can act as a centralized hub for information regarding activities, tasks, and projects. As a business owner or manager, you have access to every bit of data in a single platform. This means you and your employees can understand both trivial and important processes more quickly and manage the daily workload more efficiently.
Moreover, real-time progress tracking can improve team collaboration and communication with users, benefiting customer experience and team morale.
Enhanced productivity and resource management
Time management apps can precisely measure the time spent on different tasks, projects, and distracting (unproductive) activities. Managers and team leaders have the information on employee actions and can act on it quickly and effectively.
Moreover, robust solutions can present managers with a breakdown of all productive or unproductive activities, significantly easing performance analysis.
As discussed in some time allocation strategies, your employees will work better if they know what's expected of them. A specific time block to finish a project can raise productivity and keep them determined. A robust app can empower you to eliminate distractions, improve team collaboration, boost productivity, and easily meet deadlines.
Understanding Time Allocation in Ticket Management
Sensible time allocation (or time management) is the process of planning, organizing, and controlling the time a person spends on specific tasks. Effective time allocation enables you or your employees to do more in less time, even when following strict deadlines or extensive to-do lists.
Benefits of sensible time allocation for ticketing systems
Regardless of your company's size and industry, a properly designed and implemented time-management strategy can save you time and effort and reduce costs. Be it a local SMB or a global technology company, you can make sure your employees allocate time in line with best practices to boost productivity, finish their projects on time, and deliver more during business hours.
One of the primary time allocation benefits is better performance. Your employees will better understand what must be accomplished and follow the designated time window to complete critical tasks.
Scheduling work activities is challenging, but if done correctly, it can decrease the chance of procrastination and deliver better results with less time spent. If your employees follow an exact schedule, they won't lose time deciding which task to work on but instead go for the next one on the list immediately.
Moreover, a proper schedule can outline time-wasting elements in projects during work hours. Understanding said elements will give your employees a better idea of accomplishing all pending tasks within the allotted time.
Employees have a responsibility to deliver work to a particular quality level. On the other hand, business owners are responsible for creating the best-suited environment for employees to perform better and succeed, so the business can grow and stay competitive.
When you properly allocate time to important tasks, your employees can produce higher-quality work, ease project management, and even help other team members more efficiently.
Improved productivity and efficiency
Proper time management will raise your support team's overall efficiency and productivity. As they're not wasting time on tedious, insignificant tasks, they can focus on business-critical activities as quickly as possible without cutting down on the quality of the work completed.
In essence, time management doesn't refer to rushing your tasks, which can potentially hurt their quality. It translates to making most of the time you have during work hours.
More effortless project management and delivery
If you effectively calculate and manage time spent on particular tasks, your employees can deliver quality work on time more efficiently. You can create a to-do list and allocate time to each task so it would have its unique time slot.
Tasks packed with a time slot are more likely to be completed on time. However, keeping track of all active deadlines can be challenging. It's important to leave margin for unexpected issues for every task so your employees don't feel overwhelmed and compromise their productivity flow.
Less stress for your employees
This benefit is closely related to the previous point we discussed. Employees can often feel stressed because of an extensive workload, especially if they have little time to complete it. Such stress can hinder their productivity, as well as overall health.
Creating a priority list for your employees is imperative so they can differentiate the critical tasks from the less important ones. This way, they can prioritize task urgency, follow the schedule more easily, and eliminate unnecessary stress.
Work-life balance is the most important time-management benefit.
If you create an environment where your employees can balance their professional and personal lives, they will better understand the value of time, accomplish their work goals in less time, and recharge better during their off-work hours.
Procrastination is most often caused by poor time management. It's easy for some employees to get distracted and procrastinate if they don't have clear goals to follow. As the task won't magically complete itself tomorrow, it's essential that your employees complete it today, if possible.
You can reduce procrastination in the workplace significantly if you implement a set work routine for your employees to follow. In doing so, they will feel in control of their workload and be able to focus on the biggest priorities on the daily schedule.
Time management strategies require team leaders, managers, and business owners to go the extra mile. As a company owner or team lead, you must ensure that every employee works effectively in their allocated time.
Managers must allocate time to understand how many tasks and responsibilities an employee can effectively handle to ensure that their team operates smoothly.
During task assignments, you must ensure you aren't playing only to a particular employee's strengths. In order to grow, they will benefit from more challenging tasks and become more efficient outside of their comfort zones. And as they grow, so will your team.
Is Time Reporting Necessary for a Desk Ticketing System?
Time tracking and reporting is a convenient method of monitoring the time spent by employees on different tasks and activities. Businesses can use it to track productivity and enhance time management. Like any automated tool, time reporting solutions have their pros and cons.
Let's explore them below.
Pros
Increased productivity

Accurate time management

Better time estimates

Enhanced project management

Easier billing and invoicing
Cons
It's time-consuming

Can provide inaccurate data

Can enable counterproductive micromanagement

Can be a distraction from work

Employees may object to using it
Regardless of its advantages, time reporting must be implemented with your employees' well-being and privacy in mind to satisfy regulatory or compliance considerations and ensure high morale across the entire company.
Common time allocation strategies
Individuals and businesses can apply numerous time management approaches to their day-to-day activities to eliminate distractions, raise productivity, and reduce stress.
It's important to note that not every technique will suit your goals and preferences. There's also no such thing as a "one-size-fits-all" time management strategy. Planning, experimentation, and proper implementation are required to create a unique schedule that works best for you and your employees.
If your employees get easily distracted, the Pomodoro Technique can be the right approach to allocate time for them.
This approach distributes your employee's workload evenly throughout the day and relies on a timer to keep focus and productivity high. To implement it, your employees should:
Have a to-do list.

Categorize tasks to have a clear vision of the daily workload.

Choose a task to do and set the timer to 25 minutes. (a 25-minute block is called "one Pomodoro")

They shouldn't try to multitask or interrupt their working process with trivial distractions; their focus should be on the current task.

When the timer runs out, they should take a 5-minute break.

After 4 Pomodoro cycles, they should take a longer break. (around 20 minutes)
If your employees tend to lean towards procrastination, especially regarding challenging, unpleasant tasks, "Eating the Frog" can be the right approach for them.
The technique gets its name thanks to Mark Twain, who used an example to illustrate its purpose. If a person's job is solely to eat a frog, then that person should eat said frog first thing in the morning. The idea behind the example is that your employees should deal with the most unpleasant, worst tasks first so that the rest of the work day will get easier and easier.
If your employees are constantly trying to multitask but haven't fully completed their tasks at the end of the day, task batching can be the right approach for them.
Essentially, task batching uses the to-do list (and a bunch of highlighters, be it physical or virtual) to find and comprise tasks into similar categories. Similar tasks can be done at once more quickly. Having them packed in a group may require employees to rearrange the urgency tag on some activities, but it will make them more productive at the end of the day.
This time allocation strategy suggests dividing your employees' daily tasks into two categories - vital and trivial.
Trivial tasks take up to 80% of the to-do list, while vital tasks take up the other 20%. When creating the to-do list, you must ask yourself, "Is this task in the top 20 or the bottom 80 percent of the daily activities?". Determining critical tasks enables your employees to focus on them, not wasting time on trivial tasks until the 20% have been cleared.
An important note to follow with the 80/20 rule: Your employees must resist the temptation to clear up trivial tasks first.
It's impossible to stay motivated at all times. Your employees are constantly influenced by other people, feelings, moods, circumstances, thoughts, and more. The Golden Hours approach won't eliminate distractions entirely but can help focus your employees' motivation at the right time.
You can leverage weekly performance metrics to identify the most productive hours for your employees. Logically, different employees will have varying "golden hours". If your business relies on individual agents to handle support tickets, the approach may take longer to implement across your organization. However, if your company depends on team collaboration, you can try to create teams of employees with similar skills and "golden hours" to increase efficiency regarding energy-demanding tasks.
Cost-benefit analysis
A cost-benefit analysis enables businesses to determine the potential rewards expected from a decision and subtract its associated costs to calculate short-term and long-term return-on-investment (ROI). Companies must pick potential time-tracking software candidates and procure a cost-benefit analysis for each to determine which solution best fits their goals and budget.
Time Allocation Implementation Challenges
Time tracking is useful for managers but can overwhelm and irritate employees if not handled adequately. Below are the five most common challenges to time allocation implementation and the solutions to address them properly.
Wasting time on... time tracking
Many employees perceive time tracking as a disruption. They must dedicate additional time to fill in their timesheets, which can be spent on urgent tasks instead.
To eliminate this issue, companies must rely on automated time-tracking software that doesn't require employees to fill any timesheets. Instead, they can start and stop the tracker whenever they have to and concentrate on the tasks that matter.
Failing to motivate your support team to track their time
For many employees, time tracking is unnatural and even irritating. It's up to managers and team leaders to educate employees on the importance of time tracking and show them how to do it properly.
Instead of giving out bland instructions, managers must explain the reasoning behind time management tools to avoid frustrated or angry employees in the long run.
Overlooking time-tracking statistics
Many companies have issues with proper time-tracking because they don't track every billable employee activity. For example, emails, team communication, and meeting attendance are often considered unbillable; they don't make it into a time-tracking report.
Not tracking such metrics can lead to serious productivity losses for companies of all sizes. This is why businesses must take the time to categorize all billable activities and track them accordingly.
Tracking time at the improper moment
Many employees tend to fill in timesheets after finishing a particular task, which results in improper reports that can cause managerial and financial issues for the company.
More severe cases, such as employees filling their timesheets once a week (or even a month), can cause significant data inaccuracies. To avoid such a scenario, companies must instruct workers to fill in their timesheets regularly or switch to a real-time tracking solution.
Issuing incomplete or misleading desk reports
If timesheet data is inaccurate, it results in misleading reports. Not knowing how much time your employees need to complete a task may lead to future project overestimation, which, in turn, can affect your company's goals and budget.
Companies must ensure a reliable tracking data source, categorize all incoming information, and work continuously to deliver precise reports to enable confident decision-making.
Acronis Advanced Automation offers next-gen time allocation and ticketing software. Its integrated service desk ticketing system can deliver top-tier customer support to your clients via efficient, timely ticket management.
You can easily process and update a support ticket with all required progress and customer data via a single centralized console. Moreover, you can predict staff availability via detailed reporting regarding work and ticket schedules and planned and completed tasks.
Acronis Advanced Automation also focuses on automated time tracking to pinpoint additional revenue opportunities and present your clients with the value you delivered.
You can leverage staff utilization information to make educated hiring decisions that suit your budgeting and cost-benefit analysis in the long run. Moreover, you will get complete visibility into the time dedicated to servicing clients categorized based on technical staff time entries, contractual agreements, and SLAs.
Acronis Advanced Automation is fully integrated within Acronis Cyber Protect Cloud. It allows easy integration with common RMM systems - Kaseya, N-able, etc.- and popular accounting systems, such as QuickBooks, Sage, and Freshbooks.
Ticketing systems and time allocation are essential implementations for many businesses, even when considered separately. Combining them can boost support agent performance, produce higher-quality work, improve productivity, and enable better project management and delivery.
However, the integration process must be handled adequately. If not, you risk bringing more stress to your employees, affecting their life-work balance, and hindering team growth.
Companies must take the time to create a time-allocation implementation plan. This includes picking the most suitable approach, choosing the right ticketing software and time management tools, and preparing and educating your employees to ensure a successful process.
About Acronis
Acronis is a Swiss company, founded in Singapore. Celebrating two decades of innovation, Acronis has more than 1,800 employees in 45 locations. The Acronis Cyber Protect Cloud solution is available in 26 languages in over 150 countries and is used by 20,000 service providers to protect over 750,000 businesses.