Managed service providers (MSPs) may have hooked customers with basic IT services and done a great job making sure their brand is front-and-center for them – but they need to keep customers buying in order to grow. Studies show:
A mere five percent increase in customer retention can increase profits by 95 percent
MSPs that deliver data protection services are particularly fortunate – because customers rely on their managed service provider to keep their business running no matter what happens. They trust their MSP to know which solutions can help them do more, access these tools, and implement the solutions.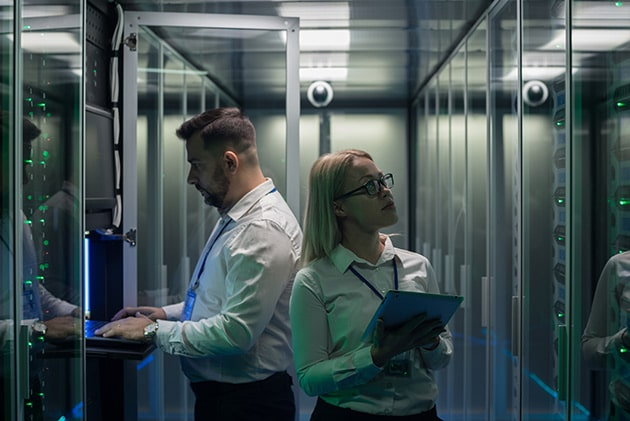 Of course, while such an audience is often more willing to learn about how services are evolving to help them meet modern challenges, MSPs still need to be able to make the sale. Here are three different ways managed service providers can leverage the cloud to upsell more robust data protection services, increase average revenue per unit (ARPU), and improve customer retention.
1. Go after low-hanging fruit to expand backup offerings
Cloud solutions are something almost all businesses use in some way or another, whether that's Microsoft 365 or cloud storage. But public cloud tools don't offer comprehensive backup solutions. This is where MSPs can fill a gap, by offering complete BaaS solutions.
Meanwhile, MSPs benefit from monetizing services before and/or after disaster strikes, too. It's easy to offer a systems health check coupled with infrastructure upgrades.
2. Educate your customers about the difference between backup and disaster recovery (DR)
Not all customers realize that DR is a specialized solution that focuses on recovery speed to keep critical business systems running. While the service is often associated with preparing for natural disasters, there are many use-cases when disaster recovery can be effective for customers – and generate a new, easily-enabled revenue stream for MSPs, which also reinforces trust in their capabilities.
DR services ensure customer workloads are readily available. The process instantly spins up IT systems in the managed cloud recovery site, so they can be recovered to any similar or dissimilar hardware and keep running until normal systems are restored. Solutions that offer pay-as-you-go pricing mean there are no risks associated with supplying customers with these critical DR services.
3. Guarantee full control over corporate data
Businesses today recognize the value that enabling employees to work remotely deliver – they see a boost in productivity and often cost savings, too. At the same time, businesses need to protect all data, no matter where it lives. Finding a way to grant employees the access they need to remain productive remotely while defending that data is essential.
Managed service providers have an opportunity to meet this challenge by offering their own, secure file sync and share solution. For example, market leaders like Dropbox only offer sync and share through one cloud storage option – their own. But customers demand choice, flexibility and control of where their files are stored, in addition to sync capabilities. MSPs that deliver on all accounts can differentiate their business and open new revenue streams at the same time.
Acronis Data Cloud ensures that managed service providers have access to natural add-on services. This means that MSPs can increase ARPUs, improve customer retention and reduce churn with ease.
Download our e-book here.
About Acronis
Acronis is a Swiss company, founded in Singapore. Celebrating two decades of innovation, Acronis has more than 2,000 employees in 45 locations. Acronis Cyber Protect solution is available in 26 languages in over 150 countries and is used by 18,000 service providers to protect over 750,000 businesses.