While there are many characteristics that you need to consider when choosing a managed service provider (MSP), security should be one of your priorities. After all, you'll be entrusting business-critical data to their system. Unless they offer a high level of cyber security, MSPs should not be on your short list of possible vendors.
There are many reasons why you should focus on MSP security and several critical points that should be covered by any vendor you are considering. Let's take a look.
Why are cyber security services vital for your business?
Organizations of all sizes depend on critical business data to procure products and services for customers, stay competitive, and ensure a steady revenue stream. While many businesses disregard cyber attacks as a real threat, their digital assets are at constant risk if left unprotected.
Below, we will discuss several significant reasons to implement comprehensive protection on your network to stay ahead of cyber threats.
Whether you run an SMB or a global enterprise, cyber attacks can significantly harm your working environment. Employees, servers, storage hardware, applications, web browsers, and devices all carry potential vulnerabilities that a sophisticated cyber attack can exploit.
Be it to disrupt business processes, steal sensitive data, or hold critical assets for ransom, malicious third parties are always on the hunt for exploitable security gaps. Unless your company addresses such threats proactively, you risk compromising business and clients' data, which can halt your day-to-day operations and hurt your brand's image.
Increased technology usage
While an individual user spends much time interacting with smartphones or laptops for fun or entertainment, organizations rely heavily on technology to procure their services.
Cloud, edge and serverless computing, and API services introduce new levels of automation for companies; while convenient, they have become a major target for cyber actors. A well-designed attack can study automation patterns, identify vulnerabilities, and exploit them to impact your business negatively.
Expansion of IoT environments
While the Internet of Things (IoT) has brought task simplification to a new dimension, it has also presented attackers with countless exploitable endpoints. As IoT devices rely on constant connectivity and information sharing, they have expanded the potential attack surface for breaches to occur.
If not equipped with the proper endpoint protection solutions, IoT devices can be the gateway for devastating cyber attacks.
Persistent ransomware attacks
Nowadays, ransomware is among the most profitable cyberattack types. Ransomware can hit various environments - cloud, virtual systems, and IoT - to snatch critical information and block all access to company devices until a ransom is paid.
Any connected device or system can be a potential target. If attackers manage to exploit unsecured entry points, your entire environment can quickly fall victim to an advanced attack.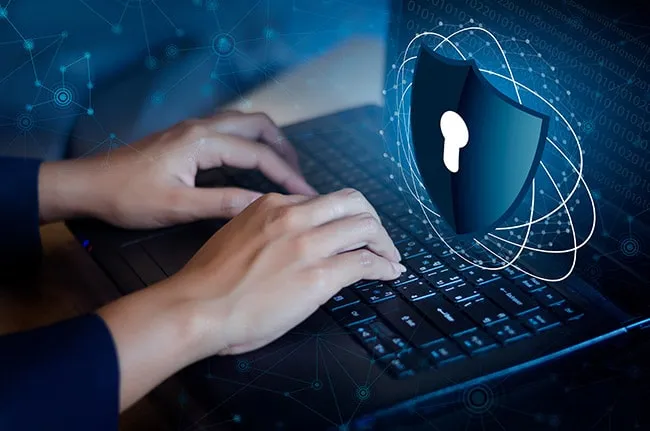 What is the role of managed service providers in cyber security?
A managed service provider (MSP) is a third-party company that offers remote management features for customers' systems and information technology infrastructure. From small businesses to government agencies, organizations hire MSPs to perform a predefined set of continuous management services.
Relying on managed security services is a significantly efficient way to prevent cyber attacks and protect your company from malicious threats. Such offerings include but are not limited to:
Encryption

24/7 monitoring and management

Backup and storage (on-premises and cloud)

Real-time threat detection and remediation

Network protection

Firewall configuration

Employee security awareness training
Dedicated MSPs excel in providing managed services to identify and secure weak spots in your company's IT infrastructure. Moreover, they can optimize all digital processes within your environment. In addition to security monitoring, managed detection and response, and email security, MSP cybersecurity can quicken network performance, upgrade your disaster recovery (DR) strategy, minimize downtime, and enhance business continuity.
Another good thing about MSP solutions is that they can reduce workforce expenses. Instead of hiring an on-premises cybersecurity team, you can benefit from dedicated specialist teams ready to pinpoint and fix any technical problems.
What types of businesses require a managed service provider to manage their security?
Regardless of industry and company size, your business can benefit from dedicated MSP cybersecurity protection.
Managed security services may not seem like a great fit for every organization, but they often prove to be the right solution for specific clients' environments. If your company matches any of the points below, partnering with an MSP may be the way to go.
Businesses demanding top-tier protection
Companies that handle extensive amounts of critical data - customer PII, payment details, personnel files, etc. - require multiple protection layers to safeguard it.
An MSP can continuously review your systems, technology, and network to detect and block malicious threats. Moreover, managed services can help SMBs and enterprises build a robust cybersecurity plan, minimize data loss risks, and streamline recovery during a data breach.
Businesses with a limited IT budget
The core purpose of any business is to run smoothly. Worrying about suspicious activity, server crashes, or insider threats would slow down your IT team; they won't be able to focus on business-critical tasks if they have to fight off attacks left and right all the time
Partnering with an MSP will ease the burden on your IT team to boost productivity and minimize downtime. Dedicated MSP cybersecurity services can help you streamline web hosting, data storage, network maintenance, and more so your teams can focus on important company projects.
Businesses that must maintain compliance regulations
Organizations across all industries are subject to regulatory compliance guidelines - GDPR, HIPAA, PCI DSS, etc. Companies must understand data security requirements and privacy regulations to ensure customer trust and avoid financial repercussions.
An experienced MSP can help your business with experienced IT consultants, solutions, and tools to maintain and satisfy compliance and protect all digital resources.
Businesses that want to stay ahead of the competition
Managed service providers excel at cybersecurity monitoring and data protection, but they are a long-term investment rather than a one-time purchase. Reliable MSPs work towards a safer future, so you can view them as an integral part of your organization.
The right MSP for your company will help strengthen your business via sensible IT decisions that align with your goals and KPIs. They can also assist in adopting cloud solutions, hosted VoIP, virtual environments, and more to put you one step ahead of the competition.
What is the core difference between an MSP and a Managed Security Service Provider (MSSP)?
A managed service provider (MSP) offers broad IT infrastructure and operations management services, commonly operating from a Network Operations Center (NOC).
A managed security service provider (MSSP) focuses solely on cybersecurity services, typically operating via a Security Operating Center (SOC).
Both MSPs and MSSPs are third-party providers. They can both be the only solution multiple clients use to protect their digital assets, eliminate vulnerabilities, and ensure business continuity. The most significant difference between the two is their offering scope. For MSPs, cybersecurity is just one of their offered services, whereas MSSPs focus entirely on developing and providing cybersecurity services to clients.
MSPs typically provide a wide range of IT-managed services with additional (baseline) cybersecurity services, while MSSPs offer comprehensive cybersecurity features and solutions.
MSPs focus on IT management services; MSSPs focus on cybersecurity services.
MSPs aim to improve day-to-day operations efficiency and productivity, streamline the scaling of clients' systems, and ensure the maintenance and health of all systems and networks.
MSSPs aim to stop data loss events and decrease the risk of breaches, ensure automatic and continuous updates for all systems, ease compliance, respond quickly to system intrusions, and continuously monitor and protect the company environment.
MSPs typically provide baseline cyber security services like application patch management and email monitoring.
MSSPs generally provide comprehensive, advanced cyber security offerings, such as endpoint protection, network protection, proactive threat hunting, threat detection, multi-factor authentication, endpoint detection and response, zero-day attacks response, and more.
MSPs offer technical support and remote work monitoring, help-desk services, end-user management, business operations optimization, cloud migration, automation, collaboration support (e.g., for Google Workspace), and more.
MSSPs offer 24/7 monitoring, anti-malware, anti-virus, anti-spam, threat detection and intelligence, and awareness training for your employees. Moreover, they can provide comprehensive reporting, auditing, compliance, access and identity management, endpoint security monitoring, and more.
MSP Security is Your Security
Regardless of the services you're getting from an MSP, regulations and industry standards increasingly focus on risks that vendors pose to your information. By May 2018, research indicated that third-party IT infrastructure data breaches cost small businesses an average of $179,000 per breach, while large organizations lost $1.474 million per breach.
That means you must do your due diligence regarding potential MSPs, and the following questions can help you evaluate how seriously they take cyber security.
How do you provide secure services to end users?
You want specifics here. Look for security controls, including regular patch management, anti-spam technical controls, ransomware protection, and end-to-end encryption.
How do you allow me to control user rights?
Your MSP should offer an Identity and Access Management (IAM) capability that allows clients to control access to essential data. Your chosen MSP platform should enable you to assign and remove administrative rights from users as needed. (employees or users of least privilege shouldn't be allowed to access critical information)
How do you manage endpoint platform protection?
An MSP with robust cyber protection combats the latest attacks, like file-less malware and memory injections, with defenses that utilize cutting-edge technologies like machine learning to protect all client's endpoints.
Fileless malware doesn't install software on machines but uses downloaded software and applications to collect information. Memory injections occur when a malicious actor infects an authorized process running in memory with code that lets it bypass other protections.
Anti-malware solutions that use artificial intelligence and machine learning can detect these new attacks because they can distinguish between normal machine behaviors and abnormal behaviors that indicate an attack is happening.
How do you log monitoring activities?
Cybersecurity revolves around the concept of "trust but verify."
You can trust your MSP based on their responses, but you need to know that they document their detection and response activities. Additionally, your MSP needs to be able to provide you with logs that record the way they respond to your systems, networks, and devices. Therefore, you should be able to request logs that capture activities on endpoints, routers, application events, proxies, and Internet-of-Things (IoT) devices.
Once you've assessed the MSP's cybersecurity and documentation, you need to think about how you will be able to use their solutions. You need to know how much information they provide you when they offer it to you and how they enable prioritization.
To truly manage your cybersecurity, you need to be able to access all information easily. An MSP that offers a dashboard-style user interface with real-time data collection will give you the insight you need to manage your data protection from a single point.
Regular, routine backup and recovery
Your chosen solution needs to enable your business resiliency and recovery programs. Whether you face malware attacks, user error, or natural disasters, you must ensure that your MSP can offer complete backup and recovery. While file sync and share works to enable business processes, it doesn't provide the complete restoration and recovery needed when your system crashes and you lose operating systems and applications.
Blocking and filtering capabilities
You must control how users can inadvertently undermine your security efforts, whether visiting a malware-spreading website, opening an unknown email attachment, etc. Top-quality MSP platforms allow you to blacklist apps containing Flash or other insecure protocols, giving you greater control and protection over the devices that can access your data and infrastructure.
One of the growing attack vectors cybercriminals use involves altering archives and backup files. Authenticating files to prove they are original and unchanged is a critical security measure. An MSP dedicated to cybersecurity should have a data integrity and verification functionality that allows you to verify current authenticity and point-in-time integrity.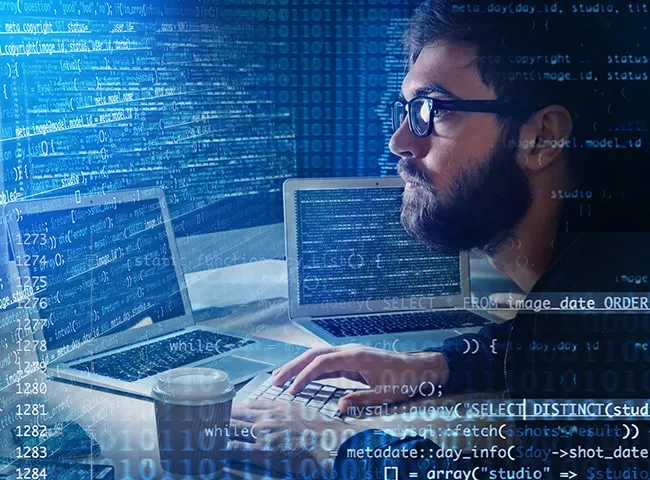 Choosing a reliable MSP protects your business and your customers. By listening to its MSP customers, Acronis created the Acronis Cyber Protect Cloud platform – which includes data security services and EDR as a top priority.
Each service offered as part of Acronis Cyber Protect Cloud addresses the cybersecurity concerns of modern business.
As a single cloud solution that bundles multiple, reliable modern data protection services in one, Acronis Cyber Cloud empowers MSPs to offer easy, efficient, and secure cyber protection. Ask your service provider about Acronis Cyber Backup Cloud with Acronis Active Protection!
About Acronis
Acronis is a Swiss company, founded in Singapore. Celebrating two decades of innovation, Acronis has more than 1,800 employees in 45 locations. The Acronis Cyber Protect Cloud solution is available in 26 languages in over 150 countries and is used by 20,000 service providers to protect over 750,000 businesses.