Acronis

Cyber Protect Home Office
formerly Acronis True Image
Data recovery is the process of recovering data from damaged, corrupted, or otherwise faulty storage devices or media when it cannot be accessed normally.
But what would prevent data from being accessed normally?
Every single day home and business owners worldwide spend precious time trying to recover valuable data lost for myriad reasons, including theft, mechanical failure or an act of nature. With advancements in online hard drive recovery and backup technology that make online hard drive recovery a snap, there's no reason anyone with a computer can't quickly and easily protect their data.
What is online data recovery?
Online data recovery refers to restoring files via an online data recovery tool, websites and software. Online data recovery tools and services enable users to easily restore lost, inaccessible, corrupted, damaged or deleted files.
It's important to know that online data recovery doesn't focus on hard bad sectors on a hard drive. If your drives are physically damaged, you may need to turn to traditional data recovery professionals to restore files on the HDD (if there are recoverable files left on the drive).
Nonetheless, most online data recovery websites and recovery software are compatible with physical storage devices — hard drives, SSDs, USB flash drives, memory cards, and other storage devices. However, for the online sites and software to work correctly, you'd need to connect the storage device to one or multiple PCs to initiate recovery.
As we live in a data-dependent world, protecting essential data is critical for individuals and businesses. And as protection measures evolve, so do threats.
Malware, ransomware, and viruses are just a few reasons for lost data. Moreover, you must be wary of more common threats — accidentally deleted files, corrupted data, lost files, or incompatible third-party solutions.
Suppose you lose access to your data due to a system or hard drive crash or a virus attack, for example. In that case, you can rely on data recovery software to either recover data or restore your entire system to a specific point in time, thus negating the negative effects of the incident.
Additionally, users can mishandle and lose data more often than we'd like. An accidental format on your drive may erase all data on a computer. Unless you have a reliable backup, you won't be able to recover permanently deleted files.
Moreover, having backups doesn't guarantee a successful recovery. Defective storage media can render any backup useless.
If you keep important files on an old USB flash drive or SD memory card (or a floppy disk, if you're old-school), any damage to the storage medium can destroy (or at least corrupt) your backup data. Storing important data backups on a dedicated cloud rejects physical corruption and eases the data recovery process.
The best aspect of online data recovery software is recovering lost or deleted files and documents without physically accessing your backups. If you rely on cloud backup, you can access your files from any device, anywhere in the world, whenever needed. This minimizes downtime, strengthens your brand image, and ensures your teams' productivity remains unhindered.
Is it worth paying for data recovery services?
Costs of recovering data differ for home users and businesses. Casual users often need to protect small volumes of files, which will reduce their overall spending on data recovery software. Companies, on the other hand, handle more significant data volumes, so, logically, their data and online recovery software spending will rise.
However, SMBs and enterprises depend on minimal downtime and sensible disaster recovery response. Regardless of the data volume, companies should implement comprehensive data recovery software to ensure their files are always available. While having guaranteed access to critical data can seem costly, it can save your business image and steady ROI.
Now, let's review the major benefits of robust data recovery software. This way, you will know what you're getting with a professional data recovery tool to make an informed decision.
Why is data recovery important?
In today's business landscape, data is gold. All company operations, projects and business continuity plans rely on it. All organizations must safeguard their data — be it to recover deleted files due to human error or restore lost data following a disaster event — data recovery software is a must.
Additionally, robust software's purpose is not only to recover lost files. Modern data recovery tools aim to protect your files in all states, regardless of the storage device. Below are several other primary benefits of the best data recovery services.
A robust data recovery service guarantees enhanced data security. A comprehensive backup and restore tool lets you recover files in the event of a natural disaster, cyberattack, unexpected system crash, software failure or human error.
The best data recovery software also packs real-time cybersecurity features to guard data at rest and in transit (while initiating backups).
Data replication allows businesses to create and save real-time snapshots of their operational files. This way, you won't simply recover lost data in a disaster — you'd be able to restore your entire system to an exact point in time and proceed with your projects unhindered.
While free data recovery software often requires users to pilot the data recovery process, dedicated data recovery solutions do it for you.
As data recovery can be cumbersome (especially for enterprises), a comprehensive online data recovery tool can save you time and effort. Once you set it up, the solution will do most of the work — back up your file systems, encrypt data in transit, and recover deleted or lost files in data loss scenarios.
Some users will argue that free data recovery software is the most cost-effective solution. In reality, a free version pales in comparison to a paid professional data recovery tool or service.
Free tools can be a good fit for casual users, but businesses rely on more robust protection. Losing vital company data can lead to prolonged downtime, customer trust loss, and brand image damage.
On the other hand, modern data recovery software allows a pay-as-you-go structure for SMBs and larger companies. You can customize your data recovery plan to only pay for services you use.
Additionally, scalability is no issue for cloud backup and recovery — you can upgrade or downgrade your plan depending on your current needs.
Manual backup and recovery are time consuming and resource intensive. Your company would need a dedicated team to cover all backup processes, an extensive recovery plan, and employees available 24/7 to counter an unexpected system shutdown or other data loss scenarios.
On the other hand, the best data recovery software will improve network speed, lower storage device expenses, and ease data recovery. Moreover, it will free up time for your teams to focus on business-critical tasks and improve your revenue stream.
Enhanced competitive advantage
In an increasingly data-driven world, data recovery services aren't used to simply recover deleted files. While their purpose is to recover lost data, having a reliable solution provides a competitive advantage.
If your company spends minimal time recovering files, you'd have more time to expand the business and solidify your image as a top performer. Moreover, dedicated data recovery services protect all customer data, ensuring your customer base is satisfied and likely to grow.
Easier compliance maintenance
Most modern data privacy legislations make it a must to store organization data appropriately. Failure to follow legal guidelines may result in fines and further legal ramifications.
To ease auditing, a reliable data recovery service will cover all compliance milestones regarding personal customer data and project copies.
Can I recover lost files remotely?
Yes. Most modern solutions enable users to recover files remotely. Depending on the service, you may need to follow specific steps to establish a connection and grant access to the file recovery software.
Free data recovery software vs. paid data recovery software
Data recovery software scans your hard drive to find corrupted or lost files and presents you with a list of recoverable files and data. Here, a free version of the software and paid services are quite the same.
However, the similarity between the two ends here.
Free data recovery software doesn't typically support all file types and can recover files up to a certain volume. (2 GB, for example)
Paid solutions generally support all file types and often enable unlimited file recovery.
Another difference is the supported media types. Free solutions can often support a Windows computer but don't cover DVDs, CDs, Mac or Linux file systems. Additionally, free tools rarely support video and sound file recovery. As the recovery process is more challenging, only paid solutions can recognize and recover the bits and pieces of the original file type.
Lastly, free data recovery software rarely offers advanced drive management options. The same goes for unbootable devices.
It's safe to say that free and paid file recovery software don't differ as much regarding performance. Using a free file recovery tool is as quick as a paid solution. The recovery speed depends on the file size, file types, and scanned media.
Nonetheless, the limited recovery volume and file type support will make a difference for more complex recovery.
If you want to recover data on your own using a free solution, you'll save up a lot but rarely recover all the files you need from a damaged or corrupted HDD.
Free data recovery software offers limited support, so you'd have to resolve any issues independently. On the other hand, paid solutions often provide 24/7 technical support, included in your subscription plan.
Adequate support requires professional technicians, employee training, time and expertise costs, and communication infrastructure maintenance. If you need assistance to recover deleted files (outside of the Recycle Bin), you'd need to rely on a paid service.
Best practices for online data recovery
A user realized some of their files were missing. A thought popped into their mind — "To the Recycle Bin to recover my files!" They calmly opened the Windows Recycle Bin, saw all the missing files there, and recovered them all to their original folders.
Then, they snapped out of the daydream to realize none of the recovered files were actually restored.
Yes, sometimes, deleted files are indeed chilling in the Recycle Bin. For all other scenarios, you should stick to best practices to implement the so-called "wise data recovery."
Hard drives can fail due to a mechanical issue, a faulty data cable, a bad disk controller, etc. Repeated access to the damaged drive can lead to even more lost data. As corruption has already occurred on the HDD, you'd want to contain it and at least save data unaffected by the failure.
As the boot process consists of countless read-and-write operations, any of these can cause further damage to the drive. Here, it's best to use a dedicated tool or contact professional support to recover data.
If the OS fails to boot, a quick fix for many users is simply reinstalling it. However, installing anything requires a series of write operations to present the new data to the drive. Following the reinstall, you may still fail to boot the system — and what's more, there's a significant chance of overwriting otherwise recoverable data and losing said data for good.
Also, if you don't already have a data recovery feature installed, installing one now on the failed hard drive will potentially yield the same result. It's recommended to use a professional tool to recover data from the failed HDD, but you must run the software from different media.
Commands like CHKDSK can work wonders on different occasions. However, they also perform write operations. If the attempt goes wrong, the tool could make fatal modifications to potentially recoverable data, turning the data loss permanent.
Migrate good data to a safe storage device
Even when an HDD fails, you can recover data from it. Nonetheless, a failed HDD is not to be trusted — if it fails again, you might lose even more data.
Any files you manage to recover should be stored in a safe location (an external HDD, a memory card, a USB flash drive, etc.).
Boot a data recovery service from external media only
If you attempt to recover data via dedicated software, it's imperative to boot the tool from removable media — an external hard drive, a memory card, or a USB.
Doing so reduces wear and tear on the primary drive and the chance for corruption to spread. Moreover, your operating system may hide (or lock) files you're trying to recover — booting from removable media eliminates that option.
The best approach to keeping your files safe is continuous backups.
Full backups paired with a daily incremental backup ensure data loss won't be an issue ever again (unless your backups are corrupted or destroyed, but that's why we stick to the 3-2-1 rule of backup).
Are you prepared if disaster strikes?
Do you have a plan in place to protect yourself against the loss of your irreplaceable data? Unfortunately, far too many people either don't have a plan at all or have a plan that can only recover a limited amount of data.
For instance, you might use an external hard drive to perform regular backups. If you have a sophisticated IT department, you might even have disk partitions set up to protect your sensitive data. But are you prepared to recover data following a fire that would destroy everything onsite, including your backups? Or what if the backup media you have stored off-site fails?
While most backup and recovery software provides critical protection against a mistakenly deleted file or a server or workstation crash, they can be virtually worthless in the event of a fire, flood or theft — leaving you stranded and your data lost.
There is only one way to truly protect your data from all possible disasters: online hard drive backup. With its newest product offerings, Acronis, the leader in local and online data recovery software, goes above and beyond to provide home and business users with fast, secure, and cost-efficient off-site data loss protection.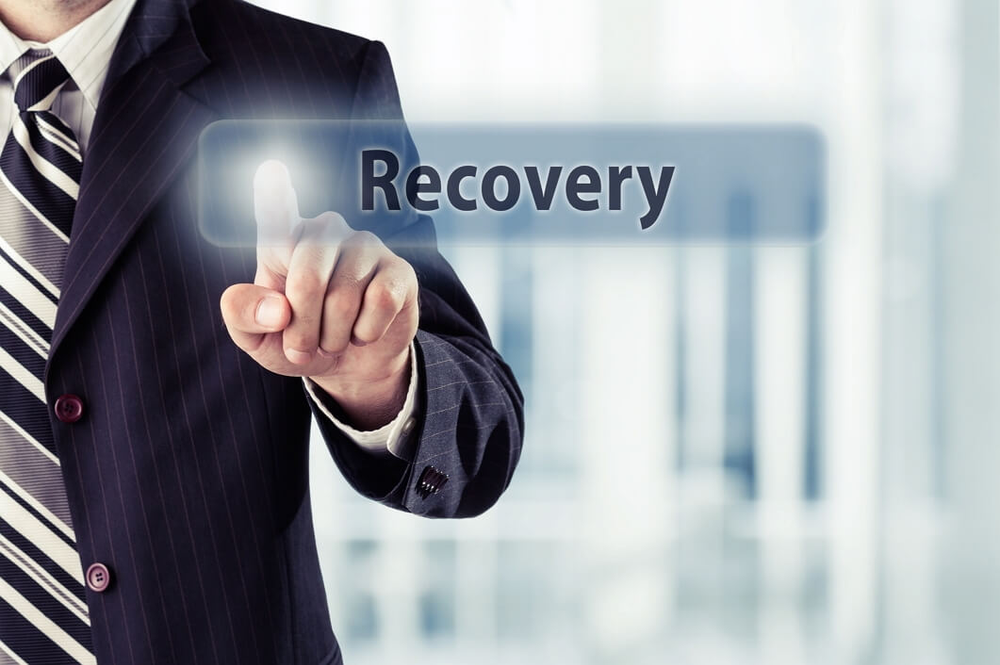 The most trusted online data recovery software: Acronis Cyber Protect Home Office
If you're not concerned with losing documents, financial information, photos, and music stored on your home computer ... you should be. The economic and time costs of replacing this information cannot be overstated.
Home PC owners need an off-site backup file recovery strategy to successfully survive the unthinkable and be prepared to recover their most valuable data. Fortunately, Cyber Protect Home Office is designed specifically to address the backup and recovery needs of the home user.
As consumers, we are always on the go, so relying on an individual to remember to run regular backups can be risky. Acronis Cyber Protect Home Office allows you to schedule automatic online hard drive backup for up to 5 TB of data for a true "set and forget" capability that takes human error out of the equation. And in the event disaster should strike, the solution allows data recovery from anywhere you can access the internet, providing virtually instant online hard drive and file recovery for up to five computers.
Key features of Acronis Cyber Protect Home Office include:
It installs in just a few clicks and can recover your entire PC, including the operating system, in minutes.

Creates incremental backups to reduce required time and bandwidth, allowing maximum performance speeds.

It provides online data recovery that allows you to recover files from multiple points in time, so if a file is corrupt, you can go back to the last point at which the file was safe and recover that version.

Military-grade encryption to ensure data privacy.

Up to 5 TB of storage space, far more than the average home user ever needs.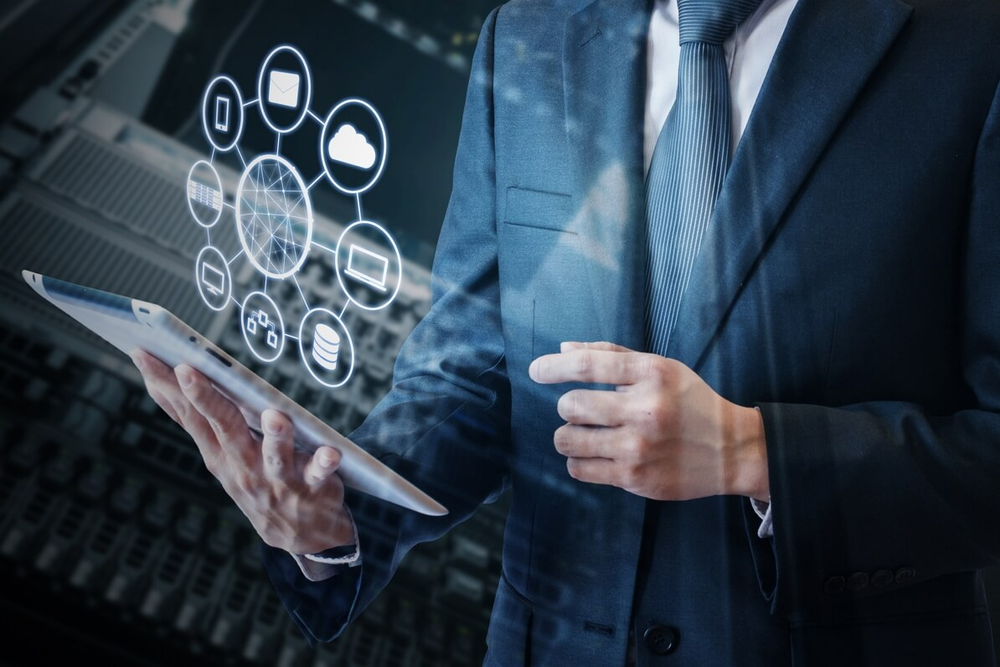 As a business owner, you know how valuable your client information, payroll data, and other vital business files are. And you're prepared to protect that data at all costs. With Acronis Cyber Protect, that cost can be surprisingly affordable.
You get all the benefits of a dedicated remote data center providing backup and recovery redundancy without the high price tag. Acronis Cyber Protect makes online hard drive data recovery and backup manageable across multiple machines and servers and can be controlled centrally from one computer. Because Acronis Cyber Protect utilizes the efficiency of the cloud, online hard drive recovery can be performed from any PC. Other key features include:
Cloud-based data protection stores up to 2 TB of data off-site in a secure location, protecting it from theft or other onsite physical disasters.

Speedy online data recovery from a single file or folder to an entire system.

Centrally-managed backup and recovery from a single computer.

Reliable military-grade data privacy and protection that prevents anyone other than you from accessing your most private data.

High-volume data support — including initial seeding from a customer-provided drive to online cloud storage to save you time — and a large-scale recovery option in which Acronis can expedite the shipment of a backup data drive to you.
Acronis has products designed to meet home and business users' data protection needs. If you haven't already thought about how you should be protecting your data, let Acronis help solve your backup and recovery concerns today with either Acronis Cyber Protect Home Office or Acronis Cyber Protect.
Acronis Cyber Protect Home Office
For Home Office
Protect, Backup, and Recover - Trust Our Solutions!
About Acronis
Acronis is a Swiss company, founded in Singapore. Celebrating two decades of innovation, Acronis has more than 1,800 employees in 45 locations. The Acronis Cyber Protect Cloud solution is available in 26 languages in over 150 countries and is used by 20,000 service providers to protect over 750,000 businesses.