Acronis

Cyber Protect Home Office
formerly Acronis True Image
Excitement is growing now that the Windows Creators Update release date has been set for April 2017. Some are looking forward to the enhanced features, while others are hoping Microsoft addresses some of the operating system's outstanding issues.
With 400 million Windows 10 devices in use, a lot of people have questions about what to expect. Here are some insights into the coming features, considerations for the transition, and recommendations for what you can do in advance to keep your system running smoothly.
The Creators Update is Coming: Best Features
There's a lot of new features to look forward to the Windows Creators Update from increased privacy controls to gaming enhancements and enriched 3D graphics capabilities. The upgrade might even help you sleep better at night. Let's look at a few of the more interesting changes.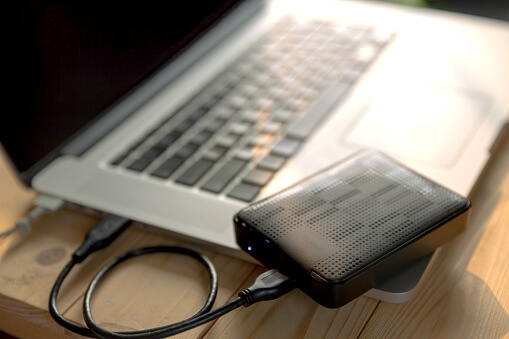 Greater control over privacy settings. Shut off the location-based services and the speech recognition capabilities of the virtual assistant Cortana if you want. Or limit how much diagnostic information your machine sends to Microsoft. If privacy is important to you, you'll welcome these enhancements.
3D and mixed reality. Everyday users will be able to easily capture images, print, and share information in 3D using PowerPoint and the new Paint 3D. Plus, they can share their 3D creations via Microsoft's new online community, Remix3D.
Now, would you like to view your 3D creations in virtual reality (VR)? With the Microsoft Creators Update, a user can use a smartphone to scan a flower, for example, and create a 3D object. In Paint 3D, they can construct a scene that uses the flower and other 3D objects. Then, using a VR headset, the user can experience that scene as if it physically existed in their living room. Walk around it. Get closer. Examine the flower from any angle. Several brand-name manufacturers are already shipping affordable headsets to bring this new mixed reality to life.
Enhanced gaming. Gamers will love putting their machines into Game Mode to optimize system resources. You get more CPU power while you play, while other applications receive fewer resources. The Microsoft Creators Update also makes it easier for users to customize tournaments on Xbox Live.
Blue light reduction. Because the blue light emitted from computer screens can negatively affect a person's sleep pattern, the Microsoft Creators Update will introduce Night Light. Using information about when the sun rises and sets locally, this feature can automatically warm the screen's color temperatures at night, reducing blue light so you can quickly fall asleep after using the computer.
These are just a few of the more notable features of the Windows Creators Update. As exciting as they might be, it's worth noting that past changes to the Windows 10 system haven't always gone smoothly.
Learning from Recent Windows 10 Upgrades
If some readers wince at the thought of a Windows 10 update, it is understandable. Almost as soon as users first began to upgrade to Windows 10, problems were reported. Windows forums and user sites filled with descriptions of how, after the upgrade, MS Office documents would not open, a machine's WiFi no longer worked, and Windows 10 got stuck at the log-in screen. Some users reported that Windows Update got stuck while downloading, failed to install, or didn't configure correctly.
The fixes since then have caused similar problems. Last year's Anniversary Update caused log-in freezes, webcam crashes and more. While users who had a system backup were able to quickly restore their system settings, those without a backup had to spend a significant amount of time resolving their issues.
In an attempt to avoid problems, Microsoft has been very public about its testing of the Windows Creators Update. They even replacing the famed "blue screen of death" (BSOD) during the beta trial with a special "green screen of death" so the testers would know if a crash was caused by the new operating system.
But no OS build is seamless, which is why Windows Central cautions consumers that "before even considering pressing the upgrade button, you have to understand that software could always fail and if something bad happens, you could lose many important files."
The old adage that "an ounce of prevention is worth a pound of cure" is still great advice, especially considering how much we rely on our devices every day – and given how completely some computers were disabled by past Windows updates. That is why the experts are all giving one piece of advice: backup your computer before updating Windows.
The goal of creating a backup is to protect all of your data – photos, files, music, documents, passwords, bookmarks, favorites, and system preferences. That way, if your update fails to install for any reason, you can quickly restore your system instead of losing those files or re-configuring your system settings. The best way to capture all of that information is to create a full image backup.
For the most comprehensive protection, we recommend you follow the 3-2-1 Rule of backing up:
Create three copies so no single event can wipe out all the data.

Save them to two different formats, like an internal drive and external media (disk, USB, cloud, etc.).

And keep one copy off-site to protect against physical disasters like theft, fire or flooding.
To ensure your backup software is thorough, fast and secure, you might want to consider PC Mag's Editors' Choice, Acronis True Image 2017
"Acronis True Image is the easiest program in its class for non-technical folk, but it still includes detailed and powerful options for experts. Its combination of backup (both local and cloud), disk cloning, rescue-disc creation, and other unique tools, along with a more modern interface than the competition, secure Acronis True Image's place as PCMag's Editors' Choice for local backup software."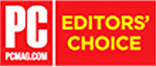 About Acronis
Acronis is a Swiss company, founded in Singapore. Celebrating two decades of innovation, Acronis has more than 1,800 employees in 45 locations. The Acronis Cyber Protect Cloud solution is available in 26 languages in over 150 countries and is used by 20,000 service providers to protect over 750,000 businesses.