Features
Backup doesn't need to be complicated.
It should be comprehensive, reliable, easy to use and secure.
Backup
Flexible enough to fit any plan. More reliable than ever.
Full Image/Mirror Image Backups

Protect everything to recover anything with an exact replica of your system disk or a selected partition. In the event of data loss, you can easily recover whatever you need – from your full system to an individual file or folder.

Migrate all of your PC's data

– operating system, programs, settings, files, etc. – to a larger or faster disk. With Acronis True Image 2018, you can now clone an active Windows system to a local drive or external USB drive without stopping and restarting your system.

Active Ransomware Protection

Every edition of Acronis True Image comes with

Acronis Active Protection

, our artificial intelligence and machine learning-based technology that detects and stops ransomware, and automatically reverses its effects. Compatible with all

top anti-malware solutions

.

Easily create boot media so you can recover your system to the same or new hardware. Create a WinPE environment to quickly resolve driver configuration issues. Use the predetermined settings of Simple mode or customize your Media Builder preferences in Advanced mode.

Converts to Virtual Hard Drive

Test different programs and system settings, or run your system on a virtual machine by converting your full image backups into a virtual hard disk format. You can use all your programs and access files as normal within that virtual system, and you can run it without needing Acronis True Image 2018.

Backup Activity and Statistics

Manage backups at a glance with a new, visual interface. View the status of backups, file sizes, backup speeds, and number of versions of your backup. You'll even see color-coded displays of how many photos, videos, music and documents are available to restore.
Cloud Backup
Speedy and secure cloud storage that's so easy, it's a dream.
Maximize your protection by backing up locally for fast recoveries and storing a copy to the cloud for off-site security. This powerful combination perfectly embodies the 3-2-1 backup strategy.

Speedy Backup and Recovery

Keep moving. Our exclusive technology delivers the fastest cloud backup and is now WAN-optimized for recoveries that are quicker than any other cloud solution. Only your broadband can slow you now!

Retrieve any file or folder you need from your Acronis Cloud Storage backup from any computer or mobile device, and manage any backup plan on your account, all through our web-based console.

Select the data center nearest you to ensure the fastest connection and meet any regulatory requirements. All our locations are SSAE-16 and Tier IV certified to ensure security and availability.
Mobile Backup
Around the corner or around the world – you're covered
Safeguard all of the photos, videos, contacts, reminders, and calendar appointments on your smartphone or tablet to ensure you never lose them – even if your device is lost or stolen.

Cover all of your family's smartphones and tablets with one account. You can protect their data and remotely manage the backup plan for each device using a single dashboard.

Create backups of your mobile device automatically and wirelessly over Wi-Fi to your PC, Mac and, new in Acronis True Image 2018, NAS device. Backup by simply coming home.

Retrieve just the specific file you need without having to perform a complete recovery of your device's content.
What people say
Easy to use. Backs up or images flawlessly. More reliable than any other product on the market. Grant M. Customer
Faster than Time Machine on an AirPort Time Capsule (what)! Since my notebook contains lots of useful data, now I'm definitely less scared of occasional physical disk damage. Tim K. Customer
I would not trust my treasured memories or my operating system and programs to anyone else. Acronis has saved me and the companies I work for on more than one occasion. Diana R. Customer
Used this to upgrade/migrate my Samsung EVO 256GB SSD boot disk to a Samsung 1TB Pro SSD boot disk. It worked perfectly the first time and is exceptionally easy to use ... highly recommended. Cliff V. Customer
I previously used Time Machine and found it cumbersome and unreliable. True Image is much easier to use [and comes] with more features. Margaret G. Customer
I replaced the drive with the new SSD and - BAM! - that was all she wrote. Booted up in 15 seconds with no issues whatsoever. I love this program. Wesley D. Customer
After spending days trying to get Apple's Time Machine to work, and failing, I installed Acronis and it worked immediately. No fuss, no muss, no bother. Peter T. Customer
I would not trust my treasured memories or my operating system and programs to anyone else. Acronis has saved me and the companies I work for on more than one occasion. Diana R. Customer
A ransomware attack completely locked up my computer, but luckily I had installed Acronis True Image prior to the infection. A big thanks to Acronis for turning this nightmare into a remarkable experience! Sam B. Customer
Acronis True Image incorporates interesting leading edge technologies designed to help thwart a range of threats and minimize any potential data loss. Phil Goodwin, Director, IDC
I love to be able to clone my drive for my business. That means a quick swap of drives and the machine is up and running in the event of a crash or failure. JAMES S. Customer
Best cloud backup. I've used several services over the years but True Image is the best in both function and price. Paul S. Customer
Very thorough back-up to the cloud. This still may be the only software that can back-up everything, including programs. Mark R. Customer
Acronis True Image is the best tool I've found for reliable disk backup and migration. I've used it for years, and I have never been disappointed with the performance and reliability. Ivory J. Customer
A simple, intuitive, and very powerful piece of software. Saved the day on more than one occasion and enabled me to migrate my HDD to a new solid state drive via the disc cloning function. Brilliant. Martin K. Customer
I'm a big fan of Acronis … [I'm] able to back up my entire system to cloud and external drive easily and reliably. Jimmy C. Customer
Simple to use with useful options. Screens are easy to determine choices. Well laid out [and] unlikely to make an error. Russell D. Customer
I chose to back up my entire drive and then only incremental backups each week. It couldn't be easier and worry free. William P. Customer
Acronis is crucial to my backup strategy and gives me the flexibility and reliability I need in my business. Cloning disks makes program and data migration to larger SSDs stress free. Armando S. Customer
More friends, more money
With our new referral program, you earn money simply by spreading the word about a product you love! Get up to £50 for every successful referral.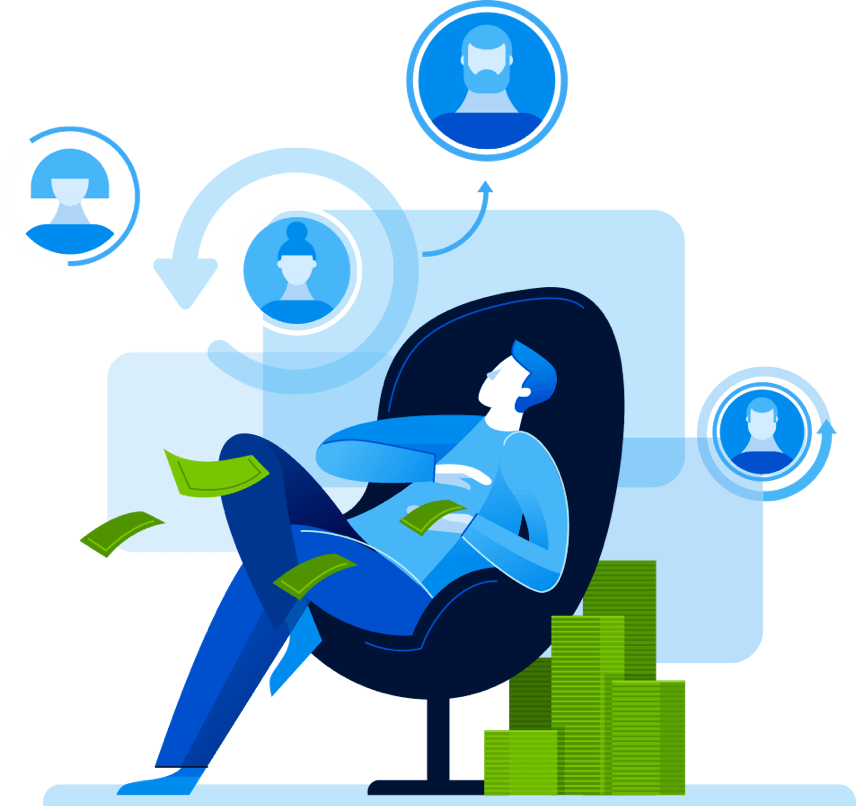 Learn more
System Requirements
Microsoft Windows

Windows 10 April 2018 Update
Windows 10 Fall Creators Update
Windows 10 Creators Update
Windows 10
Windows 8.1 (all editions)
Windows 8 (all editions)
Windows 7 SP1 (all editions)
Windows Home Server
Windows XP SP3 (32-bit)

Apple Mac OS X

High Sierra 10.13
Sierra 10.12
El Capitan 10.11
Yosemite 10.10

File Systems

NTFS
FAT32
Ext2/Ext3/Ext4

The Ext2/Ext3/Ext4 file systems are supported only for disk or partition backup/recovery operations

ReiserFS

The ReiserFS file systems are supported only for disk or partition backup/recovery operations

Linux SWAP

The Linux SWAP file systems are supported only for disk or partition backup/recovery operations

HFS+

Supported only on Mac

APFS

Mobile Operating Systems

iOS 8.0 or later
Android 4.1 or later