Effortless cloud-based Cyber Disaster Recovery for Acronis Cyber Protect
Staying open for business just got easier
Stop losing money when critical workloads, files, or applications become unavailable. Ensure instant availability with quick failover to the cloud, making your infrastructure resilient and cost-efficient.
Easy

Quick to deploy, easy-to-use, no training required

Efficient

Affordable solution with no infrastructure investments

Secure

Certified Acronis Cloud data centers and secure storage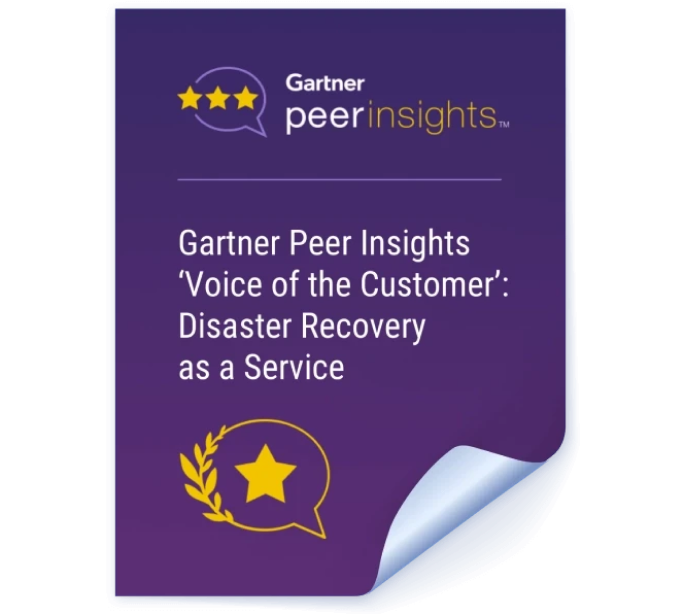 Report
Acronis DRaaS Earns Gartner Peer Insights Customers' Choice and Singled Out in the "Voice of the Customer" Report
Customer satisfaction is the single most important aspect of any business as it leads to additional sales, reputational growth, and "word of mouth" recommendations. That's why Acronis honored to be named an October 2019 a Gartner Peer Insights Customers' Choice for Cyber Disaster Recovery as a Service (DRaaS)
Award-winning data protection
SBR Technology Excellence Awards

ITreview Grid Award

Data Center Backup Software
Minimize incidents and improve productivity
Ensure the instant availability of critical business workloads
Protection for on-premises and cloud workloads

Get complete data and infrastructure protection with one integrated solution for any environment — on-premises, in remote systems, or the cloud. In the event of disaster, quickly failover and run in Acronis Cloud.

Multiple recovery point times

Customize your recovery point objective (RPO) for each critical application and data set. By optimizing RPOs, you can ensure recovery of the most up-to-date data possible.

Advanced

Application-level replication

Run mission-critical applications constantly, even when your production environment is down. Achieve the best RTO and RPO by quickly adding virtual machines in the Acronis Cloud and hosting replicas of the applications.

Isolated testing environment

Ensure process availability with non-disruptive failover testing. Keep all backed up servers and applications running continuously and in line with your DR plan by starting recovery servers in Acronis Cloud's isolated testing environment, with no impact on your production network.

Intuitive web-based console

Allow IT generalists to set up, add and configure the cloud-based recovery server with just a few clicks. The intuitive, touch-friendly, web-based console ensures you can easily implement most disaster recovery activities, including network configuration, failover testing, and failback.

Easy network configuration

Extend your network to the recovery site to provide transparent remote access to recovery servers in failover mode. Our VPN virtual appliance makes it simple.
Cyber Disaster Recovery
Effortless cloud-based Cyber Disaster Recovery for Acronis Cyber Protect
Looking for help?
Frequently asked questions
What is a disaster recovery solution?

Disaster recovery solutions allow companies to quickly resume business-critical workloads after cyber-attacks, natural disasters or server failures. The disaster recovery process normally involves a separate physical or cloud site to restore data. Every disaster recovery solution aims to help businesses operate as usual. Since business continuity depends on high availability, disaster recovery strategies depend on RTOs and RPOs.

What data should I back up for effective disaster recovery?

For reliable disaster recovery, you need to look beyond simply copying all your databases and files. Your entire infrastructure—servers, PCs, NAS, SAN—contains vital production data. You need to capture application settings, operating system configurations, bookmarks, and registry data for a full recovery. Don't forget to back up your hypervisors and end-points—your CEO's laptop may have more important data than most of your servers!

Where should I back up my data to perform disaster recovery?

To be able to failover your critical workloads, you should back up your data to Acronis Cloud Storage (or, cold storage for backups). As the disaster occurs, your workload will be failed-over to the off-site server running in the Acronis Cyber Disaster Recovery Storage (or, hot storage in the Acronis Cloud).

Can I access Acronis Cyber Disaster Recovery infrastructure globally?

You can access the Acronis Cyber Protect management console everywhere the internet connection is available. The Acronis Cyber Disaster Recovery add-on is available globally in all Acronis data centers

Should I test my disaster recovery plan?

The success of your disaster recovery plan depends on preparedness of people and processes as much as the backup tools used. Ideally, you should test your disaster recovery procedures every 3 months (but no less than once a year). Do not forget to amend and extend your disaster recovery plan during and after these exercises.

I'm a customer with on-premises installation, how can I get Acronis Cyber Disaster Recovery?

To start using Acronis Disaster Recovery Add-on, you will need to have Acronis Cyber Protect subscription license to access the management console in the Acronis cloud. This new cloud installation will allow you to protect new systems so you will need to configure settings accordingly (i.e. the system will not include your previous on-premises backup configurations.)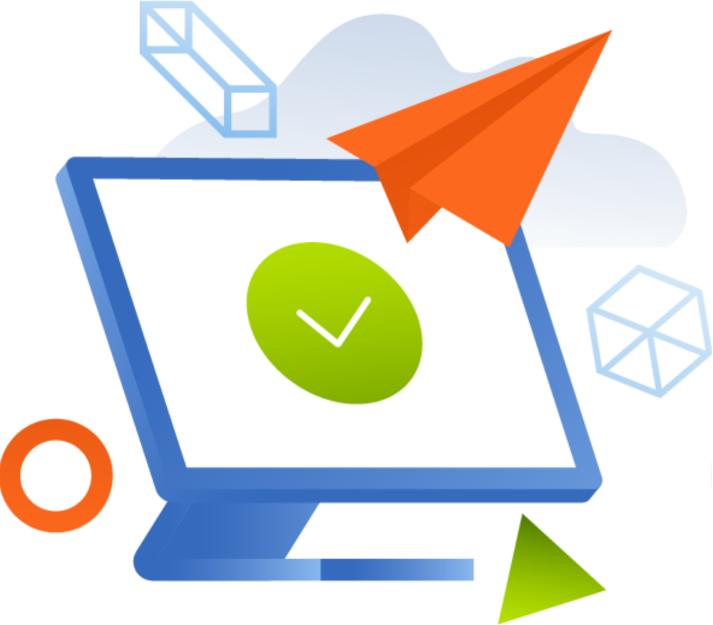 Subscribe for tips, news and occasional promotional offers from Acronis
Sorry, your browser is not supported.
It seems that our new website is incompatible with your current browser's version. Don't worry, this is easily fixed! To view our complete website, simply update your browser now or continue anyway.