formerly Acronis Cyber Backup
Guest Blog: Amanda Regnerus
Today's businesses are in a constant state of alert when protecting their data. Whether it's an employee's careless accident, wildfires in California or cybercriminals at their laptops, the threat of data loss can cause sleepless nights for IT professionals.
To compound this threat, the volume of data that must be protected is growing exponentially. Every day, an estimated 2.5 quintillion bytes of data is generated from an increasingly vast and diverse array of sources, from digital photos and videos to IoT sensors and business-critical systems.
According to the Enterprise Strategy Group, backup and recovery capabilities consistently rank among the top IT priorities for organizations of all sizes. The result is increased demand for business continuity (BC) solutions that help businesses keep operations running in the face of disaster.
Business continuity versus backup
What's the difference between business continuity and traditional backup? Business continuity solutions enable customers to immediately continue their operations during a data disruption, while backup creates a copy of files, apps, and systems that is a safeguard against unexpected data loss.
Incorporating a combined solution that allows companies to use cloud services to back up data and recover critical systems for business continuity is the surest way to secure business data against any situation.
For efficient solutions, business continuity software-as-a-service solutions should enable customers to perform backups from their on-premises or virtual cloud environment so that they can restore to a separate location. This type of dual-purpose solution allows businesses to manage and monitor all backup activities from a single, centralized management console with a modern user interface.
Not sure how to evaluate your options? Understanding these nine considerations can help make sure you get the solution that fits your company's needs.
How relevant is the data on your systems? Not all information matters equally. Marketing information matters but it might not need to be protected as part of your business continuity plan. The information your customers need to access your product ought to be covered. Similarly, data supporting your web-based applications matters more than emails from 10 years ago. Knowing what you need to protect is a key step.
How quickly do you need to recover the data? Think carefully about the data necessary to your business operations. If you rely on customer service, your email archives become more important. If your business provides a software-as-a-service, then your login database needs to be up and running as soon as possible.
How long can you go without information? You want to recover the 10-year-old emails, but you can maintain consistent business operations without them. Focusing on a cost-effective business recovery plan requires you to triage data needs.
What type of information does the data contain? Regulatory requirements regarding data protection and retention can impact your business continuity decision. Information that identifies customers and employees should be backed up and stored securely.
How often does the data change? The frequency of change can affect how often data should be backed up. Some data changes daily, such as customer databases. Applications should be updated regularly so you have safe restore points, but those backups don't need to occur every day.
Do you have the right equipment? Backups require storage. If you don't have dedicated servers and other required hardware, you'll need them. For some companies, outsourcing storage may be a more cost-effective alternative instead of incurring capital expenses.
Who will be responsible for the backup and recovery plan? You'll need someone reliable to handle the tasks, as well as someone to back that person up. If you're using a backup vendor, make sure you know who will be responsible for your account.
What is the best time to schedule backups? Scheduling backups during off-peak hours can speed up the backup process, but that's not always possible. To update operating systems, you'll want to make sure you do a backup first. The backup can interrupt workforce members trying to access necessary applications. This business interruption may also affect your use of automation for the backup process. Carefully plan when key system data can be backed up.
Do you need to store backups off-site? In almost all cases, the answer is yes. Best practices suggest three copies of your data in two different locations – one locally accessible storage solution on premises for fast restores, and one off-site in case the disaster from which you need to recover destroys the original and local backup.
Data is integral to business operations and success. The key to a robust data protection strategy is minimizing the risk to data by getting it off-site, online and out-of-reach — ensuring it can be reached when needed.
By offering a solution powered by Acronis Backup Cloud, US Signal can deliver services to its customers that help them develop business continuity and backup strategies that are tailored to their needs. The result is a solution that also minimizes risks, reduces costs, increases compliance, and helps improve overall business service levels.
###
Amanda Regnerus is an award-winning executive vice president of Marketing and Product Development for US Signal. She is an accomplished writer, career expert, and leader in the IT and the telecommunications industries for all things sales, marketing, product development, professional services and strategic partnerships.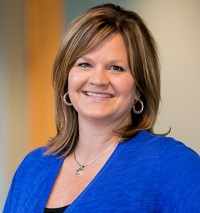 About Acronis
Acronis is a Swiss company, founded in Singapore. Celebrating two decades of innovation, Acronis has more than 2,000 employees in 45 locations. Acronis Cyber Protect solution is available in 26 languages in over 150 countries and is used by 18,000 service providers to protect over 750,000 businesses.