Cyber Protect Home Office
formerly Acronis True Image
Digital cameras have done more to revolutionize amateur photography than anything since Edwin Land introduced the instant camera in 1948. The digital format not only eliminated the need to buy film, but people no longer have to pay to develop and print every photo – instead they simply view the exposures on a screen and print just the best images.
And with 10+ megapixel cameras and simple editing tools built into every smartphone, nearly everyone can snap quality digital photos and shoot video all day long.
Being able to take endless photos so easily presents shutterbugs with a new problem: Where do I store all my pictures? What's the best way to back up photos to keep them safe? People frequently use one of a few online photo storage solutions, but most of them fall short when it comes to protecting your pictures.
One of the best things about digital photography is the speed and ease with which you can share pictures with your friends and family. Sending images via email was the early method, but that's given way to the explosion of social media.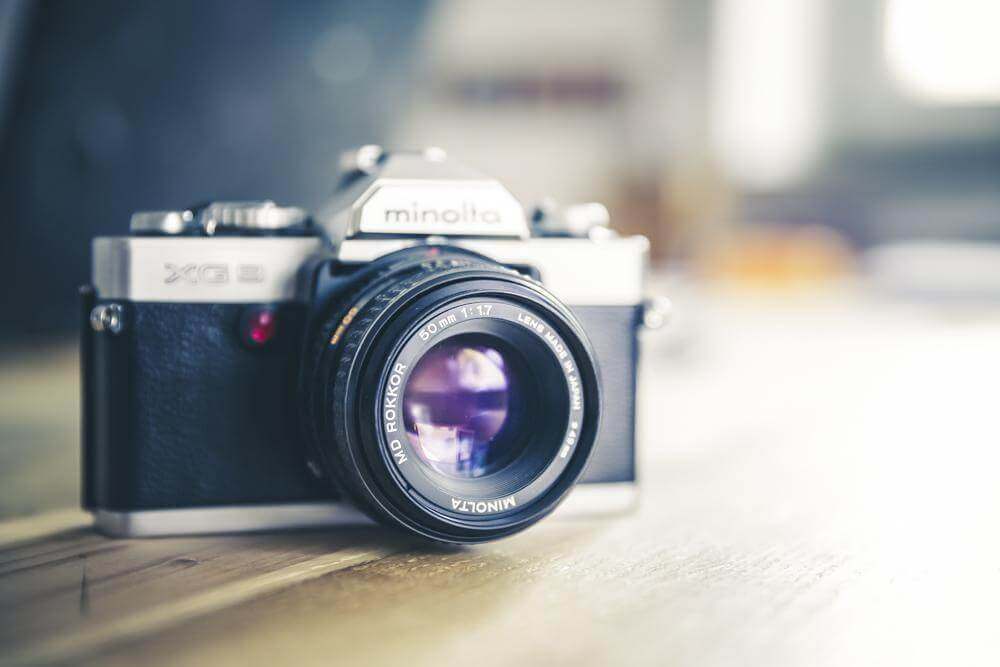 For many people, their social media page has become a de facto photo library, but relying on Facebook and Instagram as your online photo storage can be a serious mistake. One concern is image quality.
To accommodate all of those pictures, the sites compress them, which degrades image quality. Download a photo from Facebook and compare it with the original you uploaded: the file will be smaller and a much lower resolution.
More importantly, photos uploaded to social media are also not secure. Accounts are frequently hacked and profiles get deleted by accident, both of which compromise your ability to retrieve your photos. If either of those things happen, you could lose your treasured memories forever.
As digital photography has evolved and cloud storage matured, several websites have popped up to provide online photo storage. From Flickr to Shutterfly to ThisLife, there are countless companies vying to be your digital photo library – each offering different features and prices for storage space.
There are several issues with using these sites to back up photos, however.
1 They are photo management sites, not backup services.
2 They are providing a service to you, these sites hold all the cards.
3 The site can go out of business.
First, they are photo management sites, not backup services. As a result, they have wildly different levels of security. Several of the websites owned by Shutterfly – including Tiny Prints, Treat, and Wedding Paper Divas – experienced a data breach just a couple of years ago. If you are storing your precious pictures (as well as your personal and payment information) with an internet company, you expect them to keep your data safe.
Second, because they are providing a service to you, these sites hold all the cards. They will happily let you back up photos to their site, but if Flickr decides a photo you've uploaded violates its terms or is somehow offensive, they can block you from your account. Once locked out of your account, you'll be unable to access your own photos.
Finally, there's one major problem with entrusting your photo library to a commercial website: the site can go out of business. When EverPix closed down in 2013, for example, it created a tremendous headache for customers who had to recapture all of their photos from the online archive.
Is there a role for photo management sites when you're sharing and editing photos? Definitely. Are they the best way to back up photos? Not really.
If you want to back up your photos, you might consider using a native solution like iCloud Photo Library for your iPhone backup or Google Photo/Google Drive for your Android. While these options are convenient, you should be aware that there are concerns regarding their security, flexibility and cost.
One of the biggest limitations, for example, is the fact these systems are built for specific platforms. The iCloud Photo Library, for example, only works with Apple devices. Keeping customers handcuffed to one platform might help Apple sell products, but most households today are multi-device environments. One survey found that roughly 35 percent of iPad owners and 28 percent of Mac owners have an Android smartphone. Want to switch from an iPhone to an Android after storing your photos in the iCloud Photo Library? Good luck. Moving iCloud photos to Android devices is not a simple process.
Also, these native programs might be promoted as free, but those "free" versions offer severely limited amounts of data. With iCloud photos you only get 5 GB for free, while Google Drive caps their free offering at 15 GB. The typical person's digital photo library is larger than that, which Apple and Google rely on to sell that additional cloud storage.
Would you prefer a backup solution available that is not only secure, but flexible enough to support Mac, PC, iOS and Android devices and is also more affordable for the average digital photo library? Keep reading.
When deciding how to back up photos, you should look to do it in a way that assures they are preserved, secure, and accessible. Given the shortcomings of the options above, you ought to consider a backup solution that can automatically back up to a local external drive as well as the cloud, providing dual protection of your photo library.
That dual protection means your digital pictures are:
Accessible from anywhere, because you can easily grab a photo file from your cloud backup from any web-enabled device.
Protected against data loss because you have the local backup. Whether your laptop is stolen or you get locked out of your Flickr account for any reason, you'd still have your pictures.
In addition to dual protection, Acronis True Image includes several unique capabilities not offered by other photo management services and backup solutions. For example, you can automatically back up your mobile phone to your home computer via Wi-Fi, so the photos you took during the day are instantly protected the moment you walk in the door. It can also back up your Facebook profile – including contacts, photos and posts – so if your Facebook account is hacked or accidently deleted, you won't lose anything. Instead, you'll be able to quickly restore your profile.
Plus, with just one license of Acronis True Image, one family can get backup for an unlimited number of mobile devices and 1 TB of cloud backup storage in the secure Acronis Cloud for a quarter of what they'd pay to iCloud Photo Library to cover five mobile devices with 200 GB of cloud space each.
Using photo management sites can be helpful and social media is definitely a fun way to share your favorite pictures, but they can't replace the security and flexibility of a real backup solution. To protect your online photo library you'll want to use a true backup software solution with cloud storage, like Acronis True Image.
About Acronis
Acronis is a Swiss company, founded in Singapore. Celebrating two decades of innovation, Acronis has more than 2,000 employees in 45 locations. Acronis Cyber Protect solution is available in 26 languages in over 150 countries and is used by 18,000 service providers to protect over 750,000 businesses.