Cyber Protect Home Office
formerly Acronis True Image
We've all experienced the panic of deleting a file and then realizing we still need it. Luckily, if you recognize the mistake before you empty your Trash/Recycle Bin, it isn't a problem: You simply open that folder, search for the file, grab it, and you can use it again. If you did empty the Trash folder but you sent the file you're looking for to someone else, you might be able find it as an email attachment or in a file-sharing system.
The trouble starts when you can't find it in those places. Can you undelete a file on your computer, mobile device, tablet, or USB drive? If it's nowhere to be found and you don't have a backup, is it gone forever?
Not necessarily. With the right tool, you may be able to restore your data.
Does "delete" really delete?
When you create a file, the operating system inserts a marker that points to where that file is stored on the disk and prevents other files from overwriting that disk space. When you delete a file, typically you are only removing the marker, which means your "deleted" file stays on the drive until it is overwritten by new information. Until that happens, you have a chance to recover it.
Files can disappear for any number of reasons, from accidental deletions to damaged HDD partitions to being corrupted by a virus. Acronis Cyber Protect Home Office (formerly Acronis True Image) makes recovering a lost file as easy as 1-2-3, letting you locate the file, determine if it can be recovered, and restore it when possible.
Regardless of the type of device, though, you'll want to act quickly and carefully to ensure the deleted file isn't overwritten before you can recover the data. Simply browsing the Internet for a solution, for example, can overwrite the data, so make sure you use another computer to do your research.
The best way to avoid losing your data is by creating a backup, but here are some quick suggestions to help you restore a deleted file.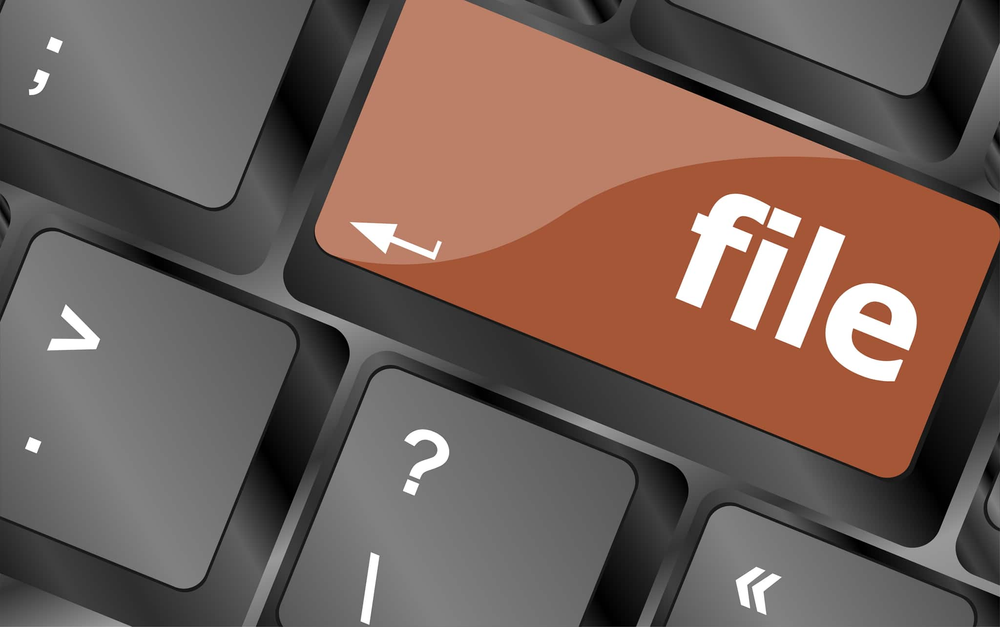 Recover deleted files on Mac
Macs are equipped with a built-in backup system called Time Machine that stores files on a connected external drive or a network-attached storage (NAS) device. If you have Time Machine set-up, you can open it to use the Spotlight function to locate and restore the deleted item. You can also restore everything captured by Time Machine by using macOS Recovery.
This only works if you have Time Machine running before you lose a file. Otherwise, the program won't know what you want to backup or where you want to store the files. If your system was not creating a backup, you'll need to use a third-party file recovery program.
Undelete file on Windows PC
For Windows 7 and higher, System Restore could help. Each week, it automatically generates a restore point of your system settings. If the missing file existed when the last restore point was created and you know the file's name, a version of it might be available. You can't simply search for it, however. You'll need to right-click on the folder where it was saved, choose Properties, and look under the tab called Previous Versions.
Computers running Windows 8 or 10 also come with a tool called File History, which is similar to Apple's Time Machine. It can create a simple backup of your files to an external drive, but File History is not enabled by default, so you'll need to set up the program and have it running before losing any data.
If you can't find the file and you weren't running File History, you will need to use an undelete utility.
When you back up your device with Acronis Cyber Protect Home Office (formerly Acronis True Image), you can back up all of your data, including multiple versions of a particular file. A simple search and restore mean you can quickly and easily recover the latest version of a deleted file.
Preventing anything else from overwriting the file is critical on Android systems, so you need to take immediate steps to protect the file. Do not shut down your device, and immediately turn off your internet connection to prevent any automatic updates from occurring.
If the file was saved to an SD card, you'll want to take the card out of the phone and put it into a card reader that's connected to your computer. That way, it's less likely that you'll overwrite the data while trying to recover the file using third-party recovery software.
If the file was saved to an unrooted internal drive, it's unlikely you'll be able to recover a deleted file without plugging your phone into a computer and using a desktop undelete program.
When it comes to iPhones (and iPads), there isn't an easy way to track down a deleted file. If you have been saving your photos, music, videos, etc. using iTunes, you could find it there instead of your iPhone.
If not, you will not be able to undelete a file without a data recovery utility.
Recover files from HDD and USB drives
Occasionally you hear stories of someone who has inadvertently formatted their computer drive or deleted a folder from a USB drive that contained files they still wanted. How you recover files in those instances depends on the hardware involved.
If your file was deleted from your computer's internal solid state drive (SSD), it is unlikely that you can recover a deleted file. That's because an internal SSD runs an optimization protocol called TRIM that immediately clears that section of memory when a file is deleted. If you use an internal solid state drive, the importance of regularly backing up your files can't be overstated.
The good news is TRIM is only utilized in internal solid state drives, so if your file was on a USB flash drive, SD card, external SSD, or another kind of solid-state storage, you can likely use a file recovery program to restore the lost file.
Traditional hard disk drives (HDD) also operate differently than internal solid state drives. They do not use TRIM because they rely on the "marker" or "pointer" filing system described above. That means an undelete utility can probably retrieve your lost data, as long as that section of the drive has not been overwritten.
Prevent losing files in the future
Again, the best way to avoid losing your data is by creating a backup. While each device offers some kind of primitive backup option, they can be unreliable, slow and difficult to retrieve. Considering how many people use multiple devices, often from different manufacturers, a comprehensive backup solution that works across multiple platforms provides the greatest level of security.
Whether you use a Windows PC or Mac, a full image backup is critical to ensure you don't lose your files, settings, programs, operating system, and boot information. You'll want to make sure you're backing up to an external drive, a network-attached storage (NAS) device or, better yet, a cloud-based system that provides anywhere access to all your devices.
Similarly, you'll want to back up your smartphones and tablets, including your iPhone, iPad or Android devices. Given the nature of these devices, a cloud-based backup solution is a tremendous option, since you can remotely store your files anywhere in the world that you have an internet connection.
If you're interested in an easy-to-use backup solution that can backup all your family's devices to the cloud, regardless of their operating systems, consider PC Mag's Editors' Choice Acronis Cyber Protect Home Office (formerly Acronis True Image).