Cyber Protect Home Office
formerly Acronis True Image
You accidentally deleted a file and already emptied the recycle bin when you realize you need that file back. Here's an even worse scenario: your hard drive just crashed and you lost everything you need to run your personal finances as well as your small business.
Do you Really Need it? Most people think all you need to do is run hard drive recovery software. Easy, peasy they say. Abracadabra — all your files are back. Or are they?
What is Hard Drive Recovery Software and How Does It Work?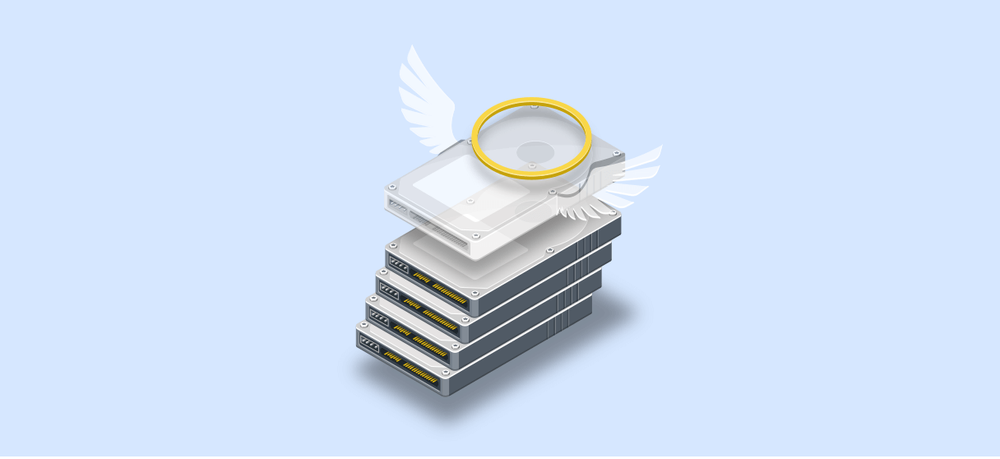 If you accidently delete a file or lose all of your files because of a system crash or virus, hard disk recovery software may be able to recover the file(s) from your hard drive by "scouring the drive, locating recoverable data, piecing it back together, and providing it in a salvageable format." When you delete a file on your computer, it goes to the recycle bin. If you empty the recycle bin, the file is still not totally removed. Instead, the file remains "hidden" on your computer, the path to the file is removed, and the space is designated as available for other files. If the operating system does not use that available space by overwriting another file, the deleted file can stay on your hard drive for years.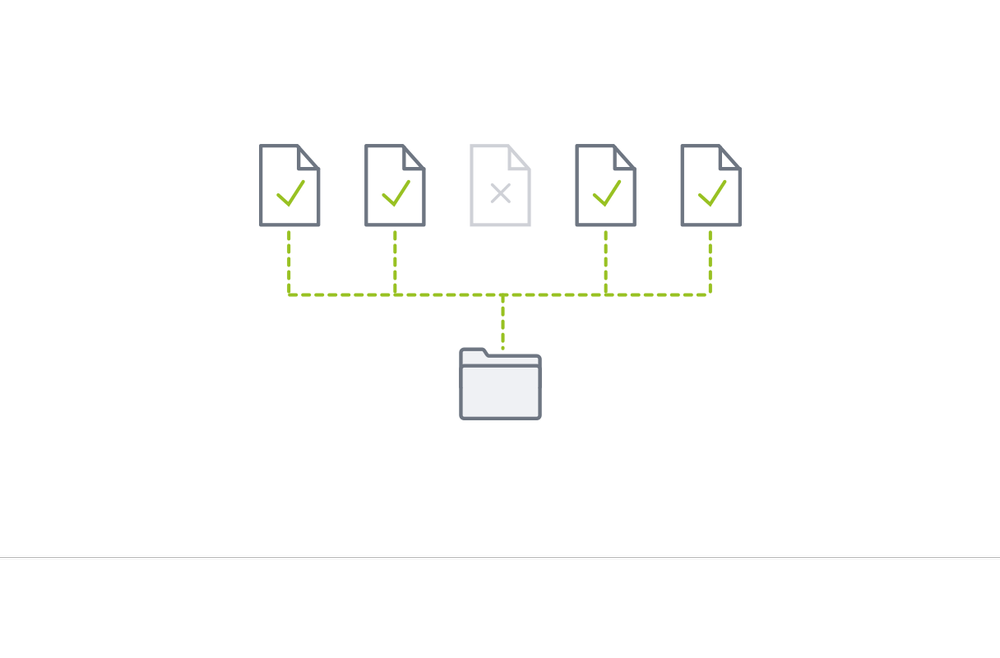 The Problems with Hard Disk Recovery Software
So Many Solutions, Not Enough Time
There are many data recovery tools and software available, each with different features and capabilities. Multiple vendors all claim to be the "#1 Data Recovery Software" and that they can salvage data from any drive. There's even free data recovery software. There's a lot to choose from and deciding which is best is complicated. Usually, if you are considering data recovery software, you have already lost your precious data and are under pressure. Your search for the right tool or software is reactive. You are in an emergency situation, need to get your file(s) back fast, and do not have time to research, test, and wait — yes, many of these tools can take hours to retrieve (or not retrieve) your file(s) and other alternatives require expensive consultants and/or ask you to ship the disk drive directly to a vendor.
Software vendors are in the business to make money, so anything that is offered "free" is not really free. For example, a TalkTechtoMe review of supposedly free software received the comment that "none of these programs are FULLY functional as is...Not one of them will get your files back in their entirety without asking you to upgrade or pay for a registration key. Some limit the amount of data or number of files you can get…Looking through all these bogus tools has been a total waste."
No 100% Data Recovery Guarantee
Hard drive recovery software can be inconsistent. Recently, TopTenReviews ranked The Best Data Recovery Software of 2017 and noted that even the best has problems:
Not all "found files" are recoverable — many can be empty or unusable fragments, headers without content, pictures only half complete, etc.

Inconsistent results — consecutive scans reported different results, not exactly providing confidence about what data is recoverable.
Here's the Kicker: Not Everything is Recoverable If your files are overwritten or if your disk has failed, no hard disk recovery software can recover your files. Think there might not be any harm in trying? Think again. Even experienced users trying to recover data from a failed or failing disk by themselves can easily result in further or even permanent data loss. Only a data recovery expert can possibly retrieve files from an overwritten or failed drive. But this is often expensive and can take a lot of time; you often need to ship your system out and be without it for a few days to weeks. Fortunately, there is a better way to ensure you protect your data.
A Sure-Fire Way to Recover 100% of Your Lost Data Fast
Back up your data. It's that simple. Just to reiterate: always back up your data. You won't ever need hard disk recovery software and you will never lose a file. What's more, you won't waste time or money researching what to do in an emergency "lost file" situation. Even better, you will have peace of mind always knowing your data — files, videos, photos, operating system, and settings — everything is protected 100 percent of the time.
Be Prepared — Data Loss Always Happens
Consider all the ways you can lose data. For example, how many times has your computer failed because of a hardware problem — your disk drive crashes for example? According to a recent study, survival rates of hard disk drives over a three-year period can be anywhere from 97% to 74%, dependent upon the manufacturer / model. That means that in the worst case, 1 in 4 hard drives can crash over a three-year period resulting in complete data loss. Remember, data recovery software does NOT recover files from failed hard drives, which means you must engage a specialist to try and recover your data — at a high cost for professional services plus the cost associated with no computer access for days or weeks. Here's a better option: Be prepared. Proactively back up your system with backup software like Acronis True Image 2020. There are many other reasons to back up your data in addition to averting an eventual hard drive failure. These include user errors, security breaches and viruses, loss or theft of your device, natural or man-made disasters, software errors, and problems with software and hardware updates and upgrades. You can bet that at least one of these events will happen to you at least once, if not more often.
Recover Everything with The #1 Personal Backup Software
Acronis True Image 2020 protects everything with full image backup of Windows and Mac: the operating system, programs, settings, files, and boot information. You can back up to external drives, NAS devices, network shares, and the cloud with just two clicks. You can also protect smartphones and tablets: back up iPhones, iPads, and Android devices, and Facebook social media feeds. You can remotely back up for others anywhere in the world and manage everything from a touch-friendly online dashboard. And, you can easily recover just one file or your entire system. With Acronis True Image 2020, you can also recover data from multiple family devices that are backed up to the cloud, including Windows and macOS computers, smartphones, and tablets. When you back up to the cloud, you can access your files from a web browser and resume working on data immediately, even if you need to use a different computer. In addition to ensuring you can recover 100 percent of your data — regardless of the event that caused data loss — Acronis True Image 2020 is less expensive than most hard disk recovery software. Why pay up to $99 for data recovery software that won't recover 100 percent of data when you can pay less, up to half, for a backup solution that recovers 100 percent of your data, anytime, anywhere? Plus, it's so easy there's no reason not to use it.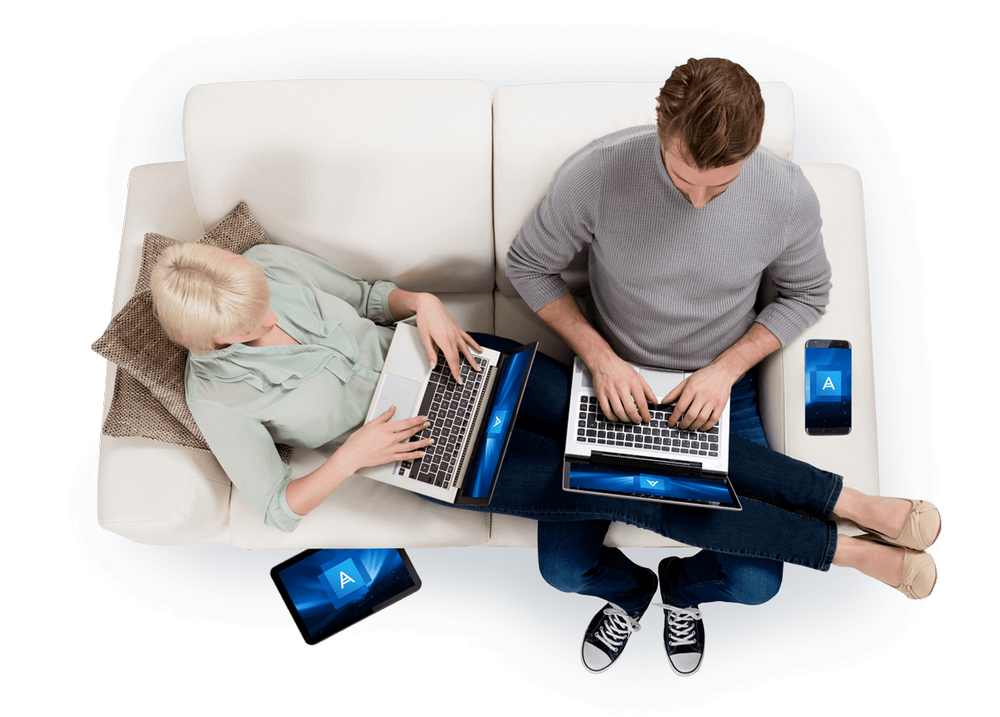 It's Just Easier, Less Expensive, and Better to Back up
Hard disk recovery software does not recover 100 percent of your data, is time consuming to buy and try, and is typically more expensive than Acronis. To properly protect your data and files, be proactive, back up your entire computer with Acronis True Image 2020. Enjoy peace of mind knowing that no matter what happens to your computer, your disk drive, or your data, you can always recover everything! What's more, you can also protect multiple family computers and mobile devices as well. Want to see for yourself? Try Acronis True Image 2020 by clicking here.