Cyber Protect Home Office
formerly Acronis True Image
You accidentally deleted a file and already emptied the recycle bin when you realize you need that file back. Here's an even worse scenario: your hard drive just crashed and you lost everything you need to run your personal finances as well as your small business.
Do you Really Need it? Most people think all you need to do is run hard drive recovery software. Easy, peasy they say. Abracadabra — all your files are back. Or are they?
What is hard drive recovery software and how does it work?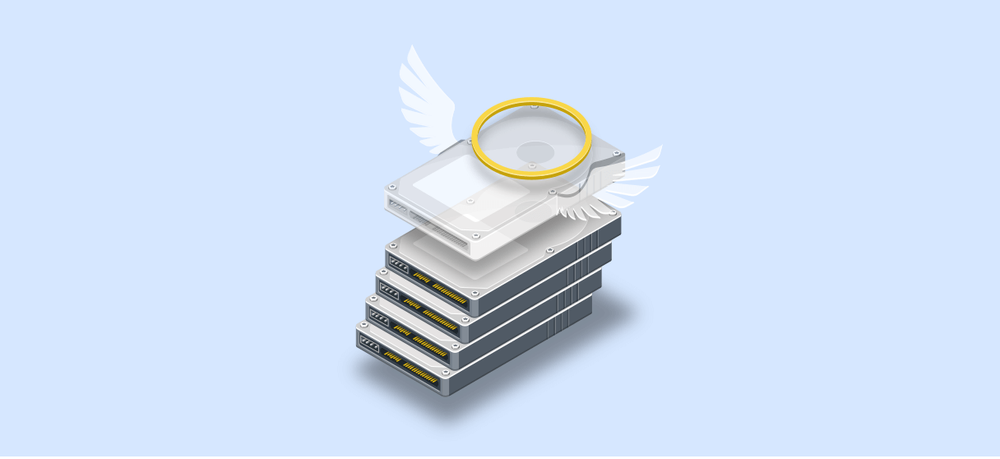 If you accidently delete a file or lose all of your files because of a system crash or virus, hard disk recovery software may be able to recover the file(s) from your hard drive by "scouring the drive, locating recoverable data, piecing it back together, and providing it in a salvageable format." When you delete a file on your computer, it goes to the recycle bin. If you empty the recycle bin, the file is still not totally removed. Instead, the file remains "hidden" on your computer, the path to the file is removed, and the space is designated as available for other files. If the operating system does not use that available space by overwriting another file, the deleted file can stay on your hard drive for years.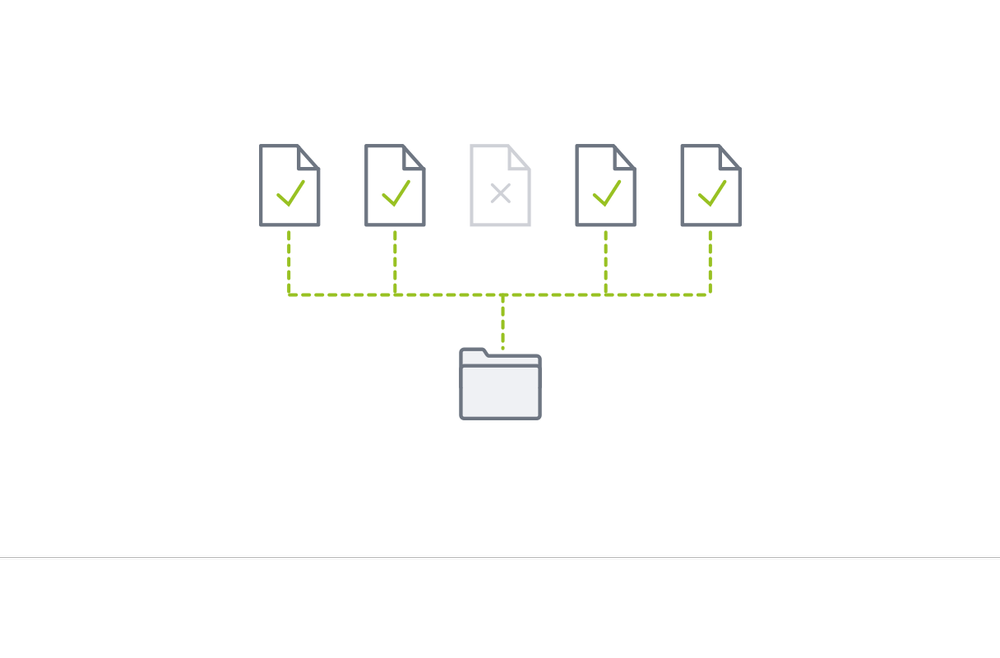 The problems with hard disk recovery software
So many solutions, not enough time
There are many data recovery tools and software available, each with different features and capabilities. Multiple vendors all claim to be the "#1 Data Recovery Software" and that they can salvage data from any drive. There are even free software. There's a lot to choose from and deciding which is best is complicated. Usually, if you are considering data recovery software, you have already lost your precious data and are under pressure. Your search for the right tool or software is reactive. You are in an emergency situation, need to get your file(s) back fast, and do not have time to research, test, and wait — yes, many of these tools can take hours to retrieve (or not retrieve) your file(s) and other alternatives require expensive consultants and/or ask you to ship the disk drive directly to a vendor.
Free is Not Free
Software vendors are in the business to make money, so anything that is offered "free" is not really free. For example, a TalkTechtoMe review of supposedly free software received the comment that "none of these programs are FULLY functional as is ... Not one of them will get your files back in their entirety without asking you to upgrade or pay for a registration key. Some limit the amount of data or number of files you can get … Looking through all these bogus tools has been a total waste."
No 100% data recovery guarantee
Hard drive recovery software can be inconsistent. Recently, TopTenReviews ranked The Best Data Recovery Software of 2017 and noted that even the best has problems:
· Not all "found files" are recoverable — many can be empty or unusable fragments, headers without content, pictures only half complete, etc.
· Inconsistent results — consecutive scans reported different results, not exactly providing confidence about what data is recoverable.
Here's the Kicker: Not Everything is Recoverable If your files are overwritten or if your disk has failed, no hard disk recovery software can recover your files. Think there might not be any harm in trying? Think again. Even experienced users trying to recover data from a failed or failing disk by themselves can easily result in further or even permanent data loss. Only a data recovery expert can possibly retrieve files from an overwritten or failed drive. But this is often expensive and can take a lot of time; you often need to ship your system out and be without it for a few days to weeks.
Can a damaged hard drive be recovered?
The short answer here is — it depends. But as we want to understand the issue to fix it properly, let's explore the long version below.
Firstly, we need to know how HDDs operate. A hard disk consists of clusters of storage space called "sectors." If a sector on the hard drive is damaged, defective, or somehow corrupted, we can refer to it as a "bad sector."
As hard drives use sectors to write and read data on them, a bad sector will typically not respond adequately to read or write requests. Here, it's good to know that even SSDs can get a bad sector, although the scenario is slightly different.
The two types of bad sectors are hard (physical) bad sectors and soft (logical) bad ones.
Hard bad sectors are created due to physical damage or natural wear and can't be repaired.
Soft bad sectors are typically caused by software errors and can be repaired.
The easiest way to determine if your hard drive (or SSD) suffers from bad sectors is upon attempting to access data on it. In most cases, you'd stumble upon an error-correcting code (ECC) stating it's unable to match the contents of the sector. If that happens, it's most likely you have a bad sector on your hands.
Such a sector can be referred to as "bad," but the decision is not final. Your operating system will mark any sector as "bad" if it can't access its contents. However, you can determine if the bad sector is hard or soft. If the cause of the error is software-related, you can try numerous tricks of the trade to repair it.
Keep in mind though that it's best to back up or clone your hard drive before attempting to fix bad sectors.
If the cause for bad sectors is physical, you won't be able to copy the data on them and add it to the backup. Nonetheless, you can ensure that data on good sectors isn't compromised during the repair process.
You can also create a backup while skipping bad sectors altogether, but we'll discuss that in the article's following sections.
Back to fixing soft bad sectors, there are several ways to resolve the issue on your own. However, if your HDD has too many soft bad sectors, repairing it may be impossible. A way to determine the relative number of bad sectors is by following your computer's behavior.
If you experience slowdowns, glitches or screen freezes, it's critical to back up all unaffected data before the bad sectors swallow it. If you don't experience severe machine issues but still can't access specific files, this can mean you have only a few bad sectors to deal with.
Here's how to try fixing them properly.
For Windows users
Check for System errors on the HDD
First, you can scan the hard disk to see if any system errors are showing. To do that:
Press the Windows Key + E

Right-click on the drive you wish to inspect -> choose "Properties"

Select "Tools" → "Error checking" → "Check"

You'll see a pop-up window appear; when it does, click on "Select drive"
Windows will now check for system errors in the specified drive. If it detects a software issue, it will most likely be able to repair it.
Run the "CHKDSK" command and format the HDD
If the first method didn't help, chances are the software issue on your hard drive is more serious. Worry not; we have plenty of tactics left to try fixing it.
If we suspect multiple bad sectors on an HDD, we can run the CHKDSK command and then format the hard drive to repair it.
Here's how to do it:
Press the Windows key on your keyboard

Type "cmd"

Right-click on the Command Prompt → choose "Run as administrator"
Now, type in "chkdsk X: /f /r /x" and press Enter ("X:" corresponds to the letter of the potentially compromised drive)
After the check is done, you'll need to format the HDD. Here's how to proceed:
Open the "File Explorer" in Windows

Locate the potentially compromised hard drive and right-click it

Choose "Format"

Set the file system to "NTFS"

Check the "Quick Format" option → click "Start"
Here, you'd use the backup you created earlier to recover all data to the formatted drive. Following clean formatting and proper data restoration, the drive should be usable.
If you use a mechanical hard disk on Windows 10 or 11, you can defragment it to see if the issue persists. However, this step doesn't help SSD much and can also shorten their lifespan, so it's best only to use it on HDDs.
Here's how to try this step:
Press the Windows key to locate the "Defragment" option

Open the "Defragment and Optimize drivers" tab

Select the specific drive and hit "Optimize"

Windows will now defragment the drive

Once it's complete, you can restart your computer
After the OS reboots successfully, disk errors on the HDD should be fixed
Windows PowerShell can also assist in fixing the issue. Here's how to use it:
Press the Windows key

Type "powershell"

Choose to run PowerShell as administrator (typically, the option is on the right)

A new window will appear → copy-paste the following command in it:

Repair-Volume X –OfflineScanAndFix (replace X with the letter of the inspected drive)

Hit "Enter" after pasting the command

Then, run the following command:

Repair-Volume X –Scan (replace X with the letter of the inspected drive)
When PowerShell is finished with the repair process, restart your PC and check for persisting disk issues.
Try Recovery troubleshooting
Sometimes, it's easier to detect bad sectors on a hard disk. If you see the following messages during Windows boot — "Repairing disk errors" or "Windows detected a hard disk problem" — you can go straight for a Recovery troubleshoot.
To do so:
Shut down your computer

Turn it back on and press F2, F8, F12 or other combination used by your PC's make and model to bring up the Startup recovery screen

Once you hit the proper button (or a combo) and the screen pops up, click "Advanced options"

Select "Troubleshoot" → open "Command Prompt"

In the "Command Prompt," type and execute several commands as follows
bootrec /fixmbr
bootrec /fixboot
bootrec /rebuildbcd
After executing all the commands, restart your PC to see if the issue persists.
Boot Windows in Safe Mode
If you can still detect bad sector performance, you can go for all the above steps again. However, this time, you'd do it in Safe Mode.
Once you enter Safe Mode on your PC, go for each of the methods below:
Check the hard disk for system errors

Run CHKDSK (and format the drive after)

Defragment the HDD

Run Windows PowerShell to try detecting and repairing disk errors
Once you're done with all attempts, restart your PC. Following the reboot, check if there are any persistent errors.
If all else fails to deliver, you can go for a Windows reinstall.
To do so without losing any data, follow the steps below:
Open "Settings"

Select "Systems"

On the right menu pane, choose "Recovery"

Go for "Recovery options → select the "Keep my files" option → press "Reset PC" to start the Windows reinstall

Choose the "Cloud download" option or the "Local reinstall" option (the first one downloads fresh files to install Windows, while the second relies on local files to reinstall the operating system)

Click on Next and Reset
After the reinstall, you'll have a fresh Windows 10 (or 11) install; you will have all of your old files on the PC but not the settings and apps you customized before the reinstall.
For Mac users
Now that we've covered Windows users, let's go over to Mac.
Try Disk Utility to check the HDD's status via SMART
Disk Utility is a feature reliant on Self-Monitoring, Analysis, and Reporting Technology ("SMART," for short); its purpose is to check startup disk status.
The data given by SMART is, by no means, in-depth, but it can often show you how your HDD's doing.
If you're using external storage devices connected to the Mac, you may need additional software to inspect those.
Go for the First Aid option in Disk Utility
If you somehow detect hard bad sectors on your HDD, there's nothing you can do to repair them. Remember, we can only fix soft bad sectors via commands. Nonetheless, you can deny the storage space used by bad sectors so that macOS wouldn't use it anymore for writing new data.
You'd lose some storage space, but you'll ensure that your Mac operates properly after successful deallocation. To deallocate storage space:
Start your Mac → press and hold the "Command" + "R" keys until the Apple logo shows up

Go for macOS Utilities -> select "Disk Utility" → click "Continue"

Specify which drive needs repairing and select the "First Aid" tab

Select "Run" to repair the HDD
If the repair is unsuccessful, you can erase the corrupted drive and reinstall your OS (if you have an operational backup ready for recovery).
Go for the Restore Option in Disk Utility
Lastly, you can try cloning your failing HDD on Mac; to do so:
Connect an external storage drive to the Mac (the drive should be at least the same (or larger) size than the HDD you wish to clone

Select "Application" → "Utilities" -> "Disk Utility" → launch "Disk Utility"

Choose the specific hard drive from the sidebar → open the "Restore" tab

Browse through the "Restore from" drop-down menu to choose the source drive → Select "Restore"
Once the cloning process is complete, click "Done."
What can cause a hard drive to fail?
If you're reading this article, you've probably had some issues with a failing hard drive. Even if you haven't, and you simply want to be prepared, the following section will hopefully be useful.
Most users rarely take the time to study how everyday tech objects work, which is understandable. If something is convenient and works, why play around with its interior to jinx it … right?
And if it breaks, we will see how to fix it or pay a professional to do it for us.
As simple as it sounds, you can cut expenses on professional assistance if you understand what can cause your hard drive to fail. Even if you know all the tactics to repair soft bad sectors by heart, it's better not having to use them at all.
The reason we're emphasizing human behavior towards technology is simple.
The most common reason for HDD failure is human error. From clumsy droppers to hardcore gamers kicking their PC, the range of human actions capable of affecting hard drives is vast.
Even if the damage is unintentional, poor handling of a hard disk may result in losing all your data for good. If that's the case, there's no one else to blame but ourselves.
So, to avoid that, be wary that hard disks aren't indestructible and treat them as such. In addition, it's best to explore other reasons for HDD failure so that you can protect your primary machine's storage for as long as possible.
Let's go over them below.
Water damage
Spilling any liquid on a computer is never a reason for celebration.
Spilling water, for example, may cause unwanted surges across the electrical current, damaging your device. Sometimes irreparably.
Also, here's a metaphysical paradox: How can sugar turn something bitter?
Well, coffee and tea taken with sugar can render different parts of your machine useless if spilled "right." Sugar can cause corrosion to your laptop's internal components and allow for nasty electrical malfunctions when it dries and forms "bridges" between different circuits.
So, as most consumer laptops on today's market aren't designed to withstand liquid damage, it's best to be careful when holding any drinks around them.
Heat
As you've probably noticed, laptops and PCs heat up when operating for more extended periods. This is okay, though, as they are built to avoid overheating and can cool themselves quite alright on their own.
However, excessive heat can overpower the cooling system of a laptop and cause severe damage to its hard drive. If the HDD is exposed to high temperatures, the disk platters on it expand; once the temperature decreases, the disk platters contract back.
If such sequence occurs often enough, it can lead to a distorted magnetic surface; such a surface is prone to develop micro-cracks — a worrisome defect capable of compromising written data on the HDD.
Power surges
Power surges occur in variable frequencies worldwide for different reasons (lightning strikes, power line interference). You may hardly notice them, as the flow of electricity is interrupted and then restarted, often in the blink of an eye. However, such a restart is enough to affect your computer.
A surge can lead the read / write heads of an HDD to malfunction, which, in turn, can lead to data loss.
Accidental damage
Sometimes, accidents get ahold of your computer by no fault of your own. Mishaps happen daily, and as we are mere humans, we can't possibly calculate their occurrence.
For example, you can be calmly working on an outside desk on your balcony or yard. A murder of crows resides nearby, but they are outside your property, just chilling. One of the crows decides to move a precious item in their possession, which happens to be a shiny lead ball — it grabs it from its hideout and flies off in an unknown (for you) direction. While it flies over your laptop, it suddenly sees an albino crow and forgets about its prized carry on.
It drops it on the spot to chase the rare creature, and the lead ball falls directly onto your laptop, where your hard disk resides. Even if small, the acceleration and its density make for quite an impact and manage to dislocate some of your HDD's parts, resulting in a corrupted drive.
Or, if you're not a fan of fiction, imagine your kid leaves toys all around the house. One morning, still sleepy, you go to turn on your power station, stumble on a garbage truck replica, fly off to your desk, and, while trying to grab it for balance, you manage to land a mighty elbow on your open laptop. The HDD takes the hit and presents you with a crunchy sound a few moments later.
Obviously, accident-related HDD damage accounts for a small percentage of all cases, but it can still occur.
Hardware failure
Back to more common reasons for malfunctioning HDDs, hardware failure is still a thing, even today.
Although we've had hard disks at our disposal for around half a century, they are far from perfect. Hardware components can fail to no fault of your own and bring physical damage to the HDD.
The most common scenario is when the read / write heads of the HDD get in contact with the device's disks, which can damage the platter's magnetic surfaces. The scenario is also known as a "head crash."
If the crash is significant enough, it can result in permanent data loss.
Firmware corruption
Firmware on your HDD is software designed to manage many primary functions of the hard drive (accessing data, reading and writing to the drive, for example).
If the firmware gets corrupted, there's not much to be done to salvage the data on the HDD.
Even if you somehow avoid data loss at first, damaged firmware leads to low functionality of the hard drive, which can result in only partial data access.
Seagate and Western Digital are two examples of notoriously faulty HDDs regarding firmware issues.
Even if firmware corruption can be repaired, the constant failing of read/write heads can damage the drive's service irreparably.
Can HDD be replaced with SSD?
Although most modern laptops and desktop computers come with a solid-state drive (SSD), HDD is still a player in modern data storage. However, even if you're an HDD enthusiast, you've probably noticed that hard disks run slower with time.
If you need a "faster" PC, switching from HDD to SSD is one of the most cost-effective ways to accomplish better performance. You are free to do so, and you can also do it on your own. However, it's best to take note of the potential challenges when upgrading to an SSD.
Let's discuss them below.
First off, SSDs are significantly faster than HDDs.
SSDs don't rely on moving parts; they run more quietly and have fewer breakable parts to worry about. In addition, the read and write speeds of an SSD are significantly better than those of an HDD. However, being more effective comes at a price. Literally.
SSDs are more expensive than traditional HDDs. The price difference may be tiny for smaller SSDs, but it grows exponentially with more significant volumes.
Now, if you don't need vast volumes of SSD, you can easily switch from a 1 TB HDD to a 1 TB SSD — the increased speed justifies the price difference here; you'll get better performance and fewer risks of physical damage to your drive. Moreover, you can even switch from a bigger HDD (let's say 1 TB) to a much smaller SSD (256 GB, for example).
Regardless of your volume preferences, it's imperative to understand SSD compatibility with PCs and laptops.
Things to check before switching from HDD to SSD
Firstly, you need to check if your laptop offers easy access to your HDD. If you spot a removable panel on the bottom of the machine, chances are you'll be able to make the switch on your own.
If your laptop's panel is sealed, you'd need to consult the laptop manual on how to reach the HDD and how to replace it best.
The second major thing to check is your drive's form factor. Before purchasing a new SSD, you'd want to ensure it will fit your laptop.
Most laptops rely on 2.5-inch drives, but some may use a 1.8-inch disk size. In addition, 2.5-inch drives may have different levels of thickness (typically, 7 mm or 9.5 mm).
Regarding SATA drives, your laptop can also be designed for mSATA (for smaller form factor systems) or M.2 (which supports AHCI and NVMe).
As for PCIe form factors, your laptop can fit HHHL (Half Height, Half Length) drive (also called Add-In Card, or AIC), M.2, or U.2 (this one is available only in NVMe).
Moreover, you need to check what interface the drive's using. It may be IDE, SATA, or NVMe. However, IDE is usually used on laptops made up to 2008, and SATA has gradually fallen back to the superior NVMe.
As for the drive size, most laptops are built with 2.5-inch SATA / NVMe drives. (also known as "U.2") Newer models can also support M.2 drive sizes.
M.2 drive size specifics:
16 mm x 20 mm

22 mm x 30 mm

22 mm x 80 mm

22 mm x 110 mm
U.2 drive size specifics:
2.5-inch (7 mm) (for SATA or NVMe)

2.5 inch (15 mm) (for NVMe or SAS interface)
However, you should check your laptop's specifics to ensure that's the case. If you can open the laptop panel, you can check the HDD itself — if it has a label stating it's a 2.5-inch SATA (or NVMe) drive, you're good to go for those specifics.
Remember, some 2.5-inch SSDs come with spacers to fit in both 7 mm and 9.5 mm slots.
In the rare cases of operating a PC with a 3.5 inch hard drive, you'd need to purchase a mounting adapter to fit a 2.5-inch SSD.
If you don't want to open the laptop's panel, you can check the disk types on your systems via settings.
Here's how to do it in Windows:
Open "Task Manager" (go for "More details" if you need to expand to full view)

Choose the "Performance" tab; there, you'll see the disk information displayed (including the disk type, which we need to check)
To do the same check on a Mac:
Select the Apple icon (in the upper left corner)

Choose "About this Mac"

Choose "Storage"; the OS will display information regarding the type of storage on your laptop or computer
After you've checked for hardware specifics, it's essential to see if your chosen SSD is compatible with your laptop or PC. If you've recently purchased your machine, this check is somehow obsolete. However, if your laptop or PC is older than 2-3 years, it's best to run a quick online search to ensure SSD compatibility.
Once you've done your due diligence, it's time to go for the swap.
Cloning your HDD to an SSD: Preparation
Cloning your current HDD to a new drive starts with some preparation.
First, you need to ensure that the SSD you've chosen is big enough to store your operating system and other system files.
After all checks have been made, it's time to back up all of your data on the HDD.
Backup is critical before major data migrations, regardless of how many times you have migrated data from one drive to another; if the cloning goes wrong, you can lose parts or all of your data for good.
That's why it's best to have it backed up before proceeding.
You can create a system image in Windows 10 by following the steps below:
Press the Windows key + X on your keyboard → select "Control Panel"

Find the "Save backup copies of your files with File History" line (it's under "System and Security")

In the left pane of the menu, choose "System Image Backup" to start the system image backup process to an external drive or a network location
If you're using a dedicated backup solution, it's best to use it instead of the Windows option.
Once you're done with the backup, you can optimize all files on your HDD. If you're switching from a larger HDD to a smaller SSD, it will help to sift through your data and remove any files you wouldn't need in the future.
If you don't want to part with any data, you can move more massive folders into external storage. For example, folders containing images, videos, games, and even personal documents can reside on an external hard disk until the cloning is complete.
Afterward, if you need any of the data on external storage, you can transfer it back to the new SSD after it's mounted.
Moreover, you can uninstall old programs to lighten the load on the SSD.
Lastly, you can use software like CCleaner to delete old temporary files or any other space hogs to complete the cleaning process.
Cloning your HDD to an SSD: The actual cloning process
Now that preparation is complete, you can transfer all data from the HDD to your new SSD.
To do so, follow the steps below.
Physically connect the SSD to your computer
Firstly, you need to establish a connection between the HDD and the SSD.
Connect the SSD to an enclosure or a USB-to-NVMe adapter, and then connect it to the laptop via the USB cable.
There's a chance for the SSD to appear on your computer without a drive letter. If that happens, you'd have to initialize it manually.
To do so:
Open the Windows Disk Management tool

In the Windows search, look for "disk management" -> select "Create and format hard disk partitions"

Back in the Disk Management menu, you should spot the SSD as a new disk (under your current disk)

If the system says that the SSD is "Not initialized," right click on the drive and go for "Initialize disk"
Resize the current drive partition to fit the SSD
While still in the Disk Management menu, you can check if the primary partition for your current drive is larger than the SSD (typically, you'll look for the "C:" drive, as it is the default holder of Windows and installed programs).
If it is, you'll need to shrink it so it and all other system recovery partitions are smaller than the SSD. To do so:
Right-click the Windows partition and select "Shrink …"

A new window will pop up; leave all default settings as they are and select "Shrink"
This action will resize the primary partition to be smaller while leaving the rest of the space as "unallocated." The space will stay as such for just a short time, so you don't need to worry. During cloning, the cloning software of choice will resize and allocate all extra space to the primary partition on your SSD.
Before starting the cloning process, it's best to restart your computer to ensure the partition is operating correctly.
Okay, we've prepared and then prepared some more, but now, it's time to clone the HDD to SSD.
It's up to you whether to use a free disk cloning tool or a paid solution. If you're using Acronis Cyber Protect Home Office, you can follow our Cloning Software guide.
If you're using other cloning software, select the source and destination drives shown in the interface. Here, your current HDD is the "source" drive, and the SSD is the "destination" drive.
Once that's done, review the cloning preferences screen and start the cloning process. Wait for it to finish and shut down your computer after.
Make the swap (physically) between the old HDD and the new SSD
If the cloning process is successful, you can now remove your old HDD and install the new SSD.
To do so:
Turn off your laptop, disconnect the power cable and any other connected cables (including the SSD)

Unscrew the back panel of the laptop and remove it to gain access to your hard drive

Detect any screws securing the hard drive to the laptop and unscrew them

Lift the hard drive (about 30 to 45 degrees) and then pull it out

Take the SSD and put it in its place; to do so, reverse the steps you followed when removing your old HDD — slide the SSD at the same angle and push it lightly (but firmly) so it fits well and is perfectly connected to the laptop's interface. Afterward, secure the SSD with the screws you removed before

Finally, screw the back panel of the laptop back on
Once that's done, boot up the computer with the SSD.
If you followed every step correctly, your laptop should boot as usual, and you'll be able to see and access all programs and settings you had before the switch. The only difference should be the loading speed, which is expected to be much faster.
To make sure that the SSD is set up correctly:
Press the Windows + S keys and search for "defrag" → select "Defragment and optimize your drives"

In the following "Optimize Drives" window, the new drive should be listed as a "Solid state drive"
Keep in mind that SSDs shouldn't be defragmented. Windows OS is aware of that, and upon detecting an SSD, it will optimize it for the TRIM command instead of defragmenting it. The TRIM command improves SSD performance and automatically optimizes it.
Lastly, ensure that your automated backup solution covers the new SSD and all connected external storage devices.
How much does a hard drive repair cost approximately?
If something happens to your hard drive and you need professional help to fix it, the price will depend on the hard drive's specifics and the level of damage inflicted (given the hard drive is salvageable).
To give you a ballpark, we salvaged the average costs for replacing a hard drive on a laptop or a desktop computer.
HomeAdvisor says that the average cost of replacing a 1 terabyte (1 TB) SATA hard drive on a laptop is $110, including replacement parts and labor. For an SSD (500GB in size), the price is around $179.
If you wish for a professional to transfer your data from the old to the new drive, that will be an extra $100.
As for PCs, the total cost of replacing a compromised HDD would be around $200. The price includes the cost of a new hard drive and approximately two hours of labor.
When replacing the HDD on a laptop, the replacement costs are relatively small compared to the price of the new HDD. With personal computers, a new HDD is priced between $60 and $100, with labor being priced at $120 for two hours.
You can also account for the time you won't use your machine in your calculations. Depending on your service, it may range from a day to "it's gonna be ready when it's ready."
How can I transfer data from a damaged hard drive?
If a hard drive is damaged permanently, many services will have you believe you can recover all of its data without a hassle.
If you find your HDD corrupted, you can try one (or a dozen) of the various data recovery services out there. Some of them can work; others may only cost you precious time.
As discussed earlier in the article, even the best solution can fail to recover a file from a damaged hard drive. The problem lies in concretely bad sectors.
If a sector on your hard drive is damaged beyond repair, it loses some (or all) ability to read data properly. As it can't enable the operating system to view the file (or even pieces of it), fully recovering a file from such a bad sector is exceptionally challenging.
Now, data recovery experts may be able to get the job done, but as we've discussed, their services are expensive, and you'd also need to leave your machine with them indefinitely.
As for the data on good sectors on a damaged hard drive, you can transfer it safely if you take the necessary precautions. Dedicated backup and recovery solutions (Acronis included) offer selective backup on any hard drive.
This means you'll be able to back up data on good sectors before trying to save files and documents stuck on bad sectors.
As we've mentioned, you can also try to fix the hard drive via commands in your operating system, but it's best to explore all your options before you try anything.
All in all, having a backup of all data on your primary devices is the only surest way to keep it protected and available for recovery.
Can I clone a failed hard drive?
Transferring data from good sectors while avoiding bad sectors is pretty much the same as cloning an entire failing hard disk drive. You can migrate all the data from the good sectors, but files and documents residing in the bad sectors will stay put.
The thing is, sectors are used to write and read data on a drive. If a sector goes bad and can't read the data, it won't be able to "show" it to the cloning software; the cloning software, in turn, won't be able to salvage any data to write to the new (destination) drive.
If you are confident that your HDD only has logical (soft) bad sectors, Acronis Cyber Protect Home office can fix them during cloning and successfully clone all of the data from the HDD to a new HDD or SSD.
(Here's a guide for cloning via Acronis Cyber Protect Home Office)
However, if you're sure that your current HDD has physical (hard) bad sectors, cloning it will bear no fruit regarding the bad sectors' data.
An important thing to mention here — cloning an HDD with bad sectors won't bring them over to the new drive, as they are physical properties of every unique drive. So, you're free to try cloning a failing HDD to a fresh one, but chances are you won't retrieve your data unless you fix the physical bad sectors on the HDD.
Fortunately, there is a better way to ensure you protect your data.
A sure-fire way to recover 100% of your lost data fast
Back up your data. It's that simple. Just to reiterate: always back up your data. You won't ever need hard disk recovery software and you will never lose a file. What's more, you won't waste time or money researching what to do in an emergency "lost file" situation. Even better, you will have peace of mind always knowing your data — files, videos, photos, operating system, and settings — everything is protected 100 percent of the time.
Be prepared — Data loss always happens
Consider all the ways you can lose data. For example, how many times has your computer failed because of a hardware problem — your disk drive crashes for example? According to a recent study, survival rates of hard disk drives over a three-year period can be anywhere from 97% to 74%, dependent upon the manufacturer / model. That means that in the worst case, 1 in 4 hard drives can crash over a three-year period resulting in complete data loss. Remember, data recovery software does NOT recover files from failed hard drives, which means you must engage a specialist to try and recover your data — at a high cost for professional services plus the cost associated with no computer access for days or weeks. Here's a better option: Be prepared. Proactively back up your system with backup software like Acronis Cyber Protect Home Office (formerly Acronis True Image). There are many other reasons to back up your data in addition to averting an eventual hard drive failure. These include user errors, security breaches and viruses, loss or theft of your device, natural or man-made disasters, software errors, and problems with software and hardware updates and upgrades. You can bet that at least one of these events will happen to you at least once, if not more often.
Recover everything with the #1 personal backup software
Acronis True Image 2020 protects everything with full image backup of Windows and Mac: the operating system, programs, settings, files, and boot information. You can back up to external drives, NAS devices, network shares, and the cloud with just two clicks. You can also protect smartphones and tablets: back up iPhones, iPads, and Android devices, and Facebook social media feeds. You can remotely back up for others anywhere in the world and manage everything from a touch-friendly online dashboard. And, you can easily recover just one file or your entire system. With Acronis True Image 2020, you can also recover data from multiple family devices that are backed up to the cloud, including Windows and macOS computers, smartphones, and tablets. When you back up to the cloud, you can access your files from a web browser and resume working on data immediately, even if you need to use a different computer. In addition to ensuring you can recover 100 percent of your data — regardless of the event that caused data loss — Acronis True Image 2020 is less expensive than most hard disk recovery software. Why pay up to $99 for data recovery software that won't recover 100 percent of data when you can pay less, up to half, for a backup solution that recovers 100 percent of your data, anytime, anywhere? Plus, it's so easy there's no reason not to use it.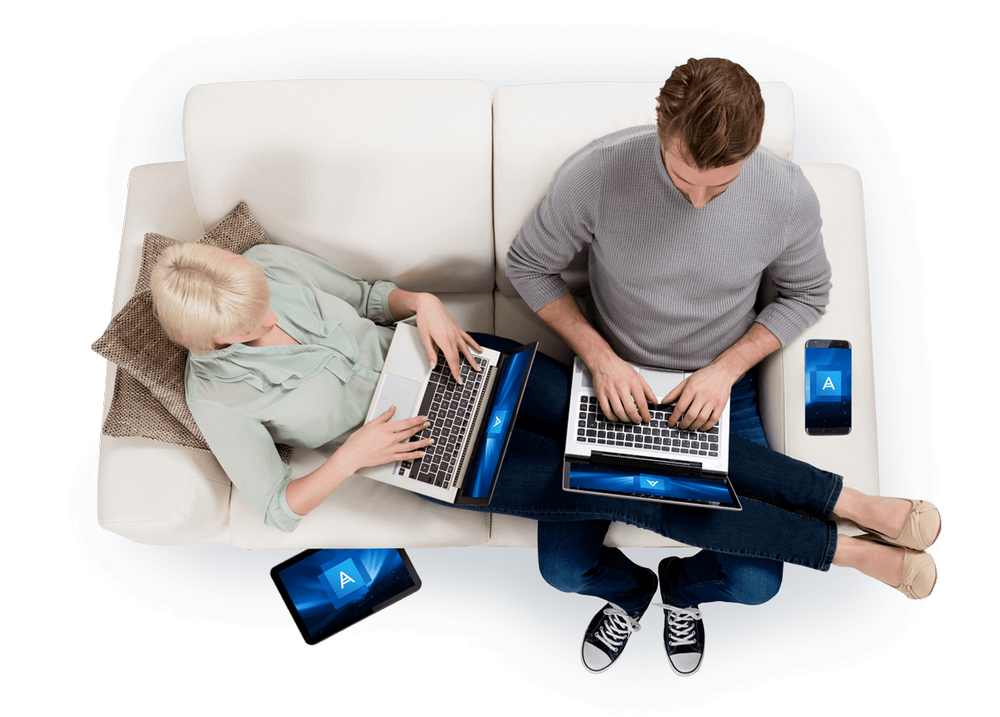 Hard disk recovery software does not recover 100 percent of your data, is time consuming to buy and try, and is typically more expensive than Acronis. To properly protect your data and files, be proactive, back up your entire computer with Acronis True Image 2020. Enjoy peace of mind knowing that no matter what happens to your computer, your disk drive, or your data, you can always recover everything! What's more, you can also protect multiple family computers and mobile devices as well. Want to see for yourself? Try Acronis True Image by clicking here.
About Acronis
Acronis is a Swiss company, founded in Singapore. Celebrating two decades of innovation, Acronis has more than 2,000 employees in 45 locations. Acronis Cyber Protect solution is available in 26 languages in over 150 countries and is used by 18,000 service providers to protect over 750,000 businesses.