Cyber Protect Home Office
formerly Acronis True Image
Google Drive is a personal cloud storage service from Google that lets you store and synchronize digital content across computers, laptops, and mobile devices, including Android tablets and smartphone devices. It's a great product – it currently offers 15 GB of cloud storage for free, which can be increased to 100 GB with a monthly subscription.
Google Drive appeals to those with a Google account who work with Gmail and Google Photos. Most people use Google Drive to access files from anywhere and share and work on files with coworkers. Statistics from October 2014 claim 240 million monthly active Google Drive users.
Google Drive: Cool, But Not a Backup Solution
While Google will not claim that Google Drive is a "backup solution," you will see online headlines that talk about Google Drive "backing up photos, videos" or referencing that Google Drive offers "cloud storage and file backup for photos, docs, and more."
Despite these claims, you should never rely on Google Drive for backup because it doesn't offer key features such as incremental uploads, backup scheduling, automatic backup of new files, and the ability to clone a hard drive. In addition, after 30 days you can lose a file if it is deleted from Google Drive. If you are collaborating on a document, you can permanently lose that file if the owner deletes it. Even more concerning is that Google Docs and files stored on Google Drive are also at risk without another form of backup.
The essential point is that you must have a backup alternative to Google Drive.
Acronis Cyber Protect Home Office is a Reliable Google Drive Alternative for Backup
Acronis Cyber Protect Home Office is the #1 personal backup software that provides the easiest and fastest way to protect personal digital data, photos, videos, and music. It protects 100 percent of your data because of it:
Protects your entire PC or Mac computer — the operating system, applications, data, preferences, history, etc. — with a full-disk image backup that includes everything on your computer. Store backups locally or in the Acronis Cloud.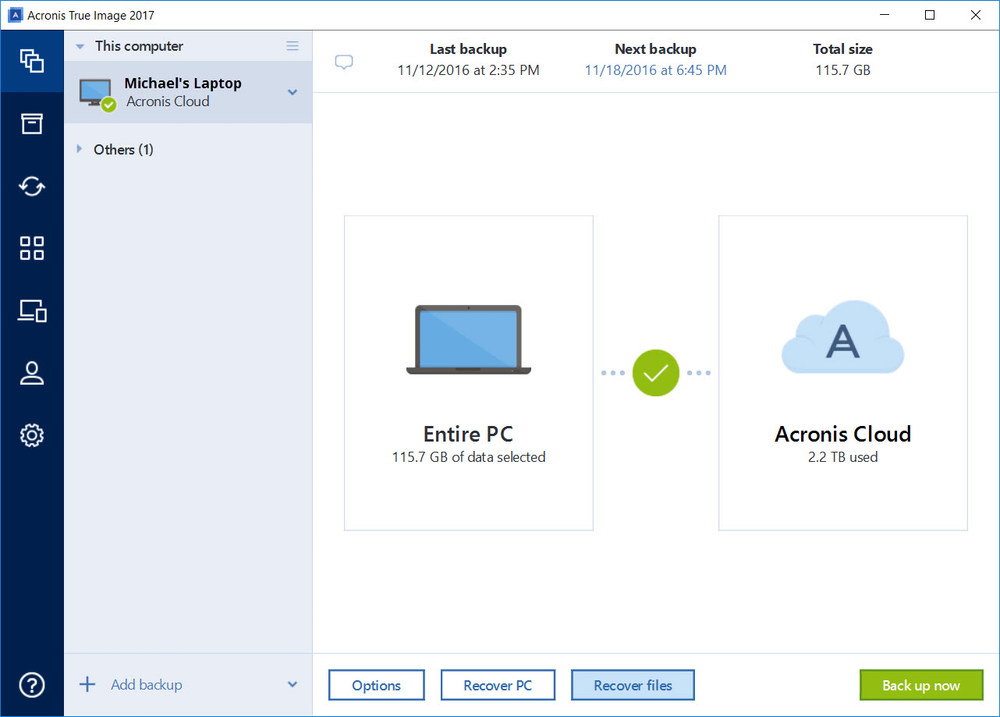 Lets you recover an entire computer or just a single file or migrate your full system to a new computer.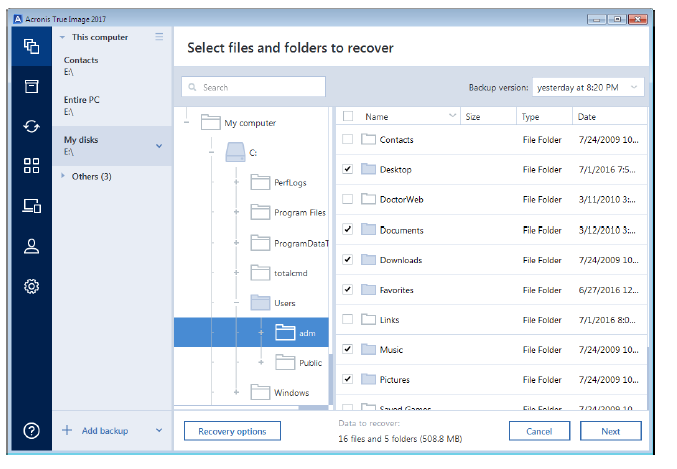 Preserves your mobile device content — your photos, videos, contacts, reminders, and calendar appointments on iOS and Android devices to a local Windows computer and the cloud.
Protect Your Mobile Devices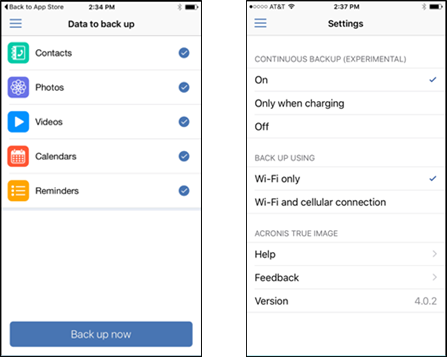 Manages and protects all your family or small office computers and devices from one place, even remotely — all your PCs, laptops, and mobile devices from a single online dashboard. Replace and restore devices anytime from any place.
Manage the Protection of all Devices from the Online Dashboard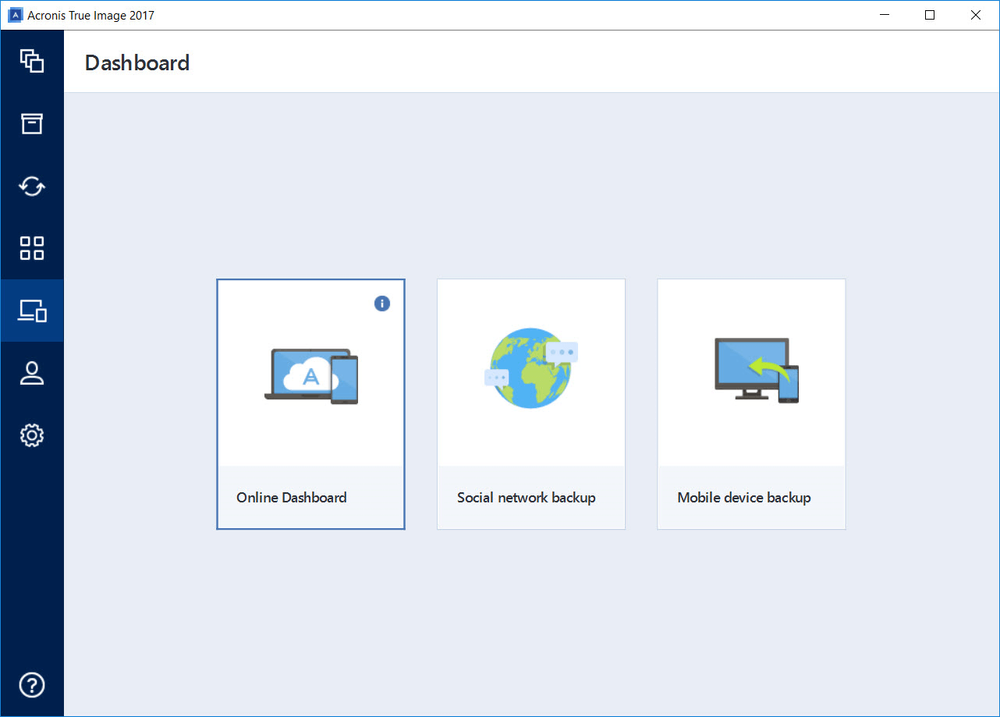 Offers incremental backups to reduce storage space and the time it takes to back up.

Meets the 3-2-1 data protection policy to have three copies of your data — one in production and two copies — across two different types of media, with one copy stored offsite.

Clones disks and creates exact replicas of your system disk.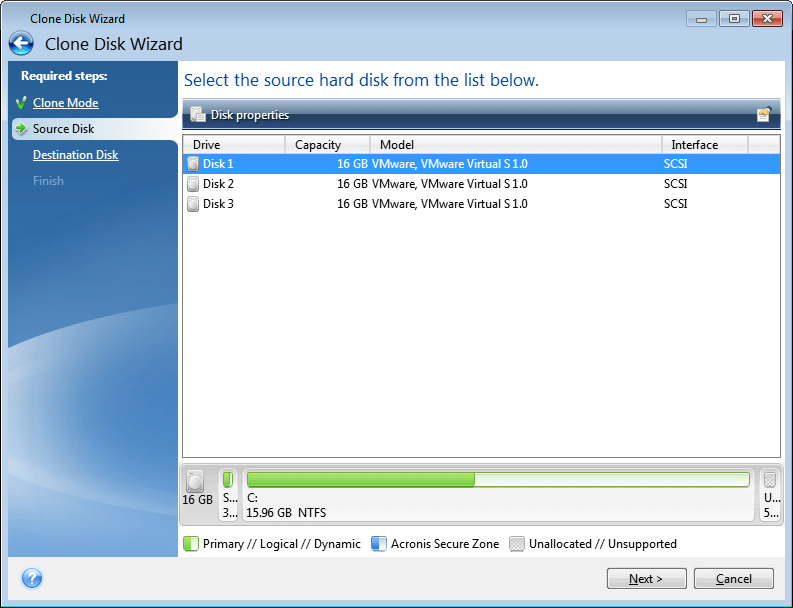 Acronis Cyber Protect Home Office also provides easy-to-setup notifications; backup scheduling; the ability to archive data; a fast, powerful search capability so you can search for files within local and cloud backups and archives; encryption, and more.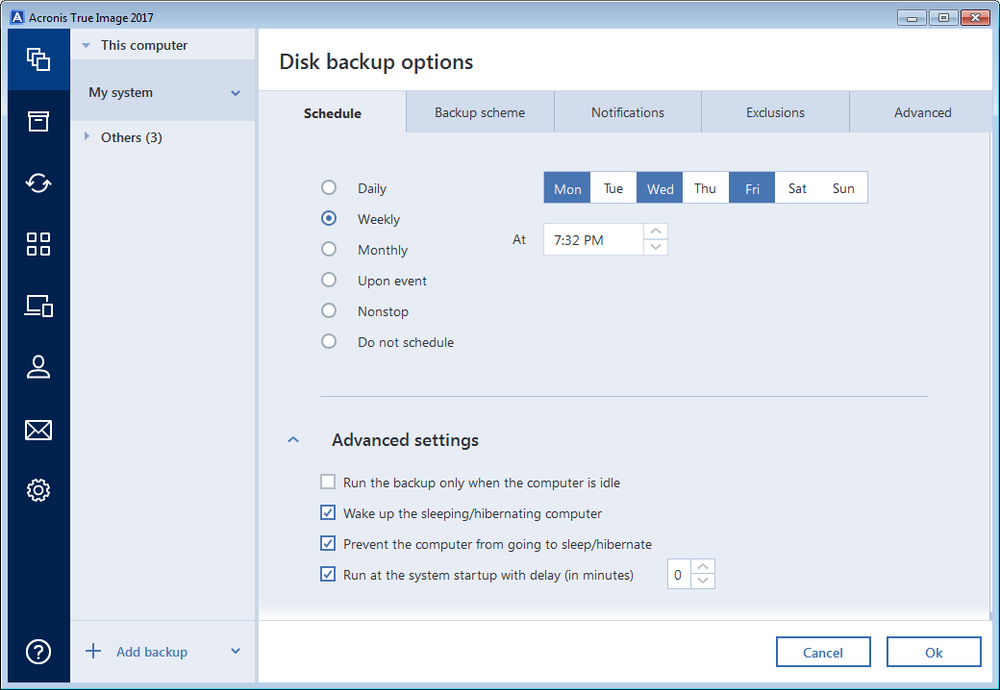 Search a Backup on a Local Drive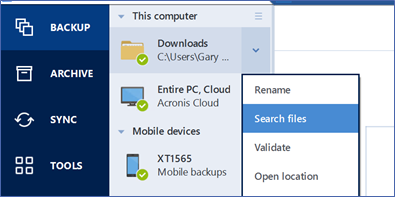 Search a Backup in the Cloud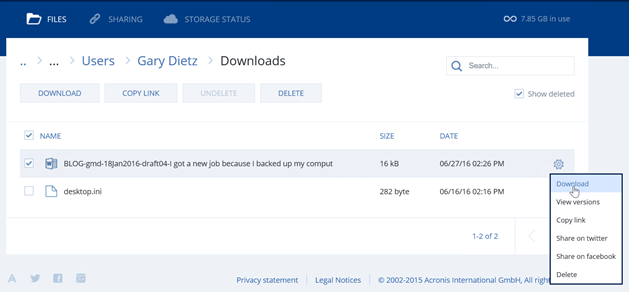 Acronis Cyber Protect Home Office Protects Google Drive Too!
You probably want to continue to use Google Drive for sharing and working on files with coworkers but use Acronis True Image to protect your locally stored Google Drive content. Install the Google Drive application and the Google drive content appears as a folder, usually on your C drive at C:\users\username\Google Drive. You can then back up the local folder to the Acronis Cloud and be totally protected!
Try Acronis Cyber Protect Home Office For FREE Today
Acronis True Image has been backing up computers for millions of people for more than a decade. Click here for a free trial — the easiest, fastest, and most powerful Google Drive alternative to back up your PC, Mac, and mobile devices.
About Acronis
Acronis is a Swiss company, founded in Singapore. Celebrating two decades of innovation, Acronis has more than 2,000 employees in 45 locations. Acronis Cyber Protect solution is available in 26 languages in over 150 countries and is used by 18,000 service providers to protect over 750,000 businesses.