Disk cloning vs. disk imaging

In both instances, Acronis Cyber Protect Home Office (formerly Acronis True Image) makes replicating a disk easier and more reliable than ever.
Disk Cloning

Create an exact, bit-by-bit replica of a disk on a second hard drive

Instantly boot from a clone by connecting the new drive

Requires the same disk space as the original

Only one clone can be stored per disk

Disk clones cannot be updated with new data

Disk Imaging

Back up all the contents of a hard drive to a single compressed file

Image needs to be restored (installed) before booting

Compressed image files are smaller than the original

Multiple images can be stored per disk

Disk images can be updated incrementally
Choose a cyber protection plan that meets your needs
Formerly Acronis True Image
Works On Multiple Platforms
Microsoft Windows
Windows 11 (all editions)
Windows 10 (all editions)
Windows 8+ (all editions)
Windows 7 SP1 (all editions)
Windows Home Server 2011
Windows file systems
NTFS
Ext2/Ext3/Ext4
ReiserFS(3)

Linux SWAP

HFS+/HFSX

FAT16/32/exFAT
Apple macOS
macOS Ventura 13
macOS Monterey 12
macOS Big Sur 11
macOS Catalina 10.15
macOS Mojave 10.14
macOS file system
APFS
HFS+
Core Storage
FAT32
NTFS (including Boot Camp)
Mobile operating systems
iOS 12.0 or later
Android 7.0 or later
Looking for help?
Frequently Asked Questions
Does a system image back up everything on your computer?

A full image backup – also known as a mirror backup – is an exact replica of everything on your computer's hard drive. This includes your files, the operating system, boot information, apps, and hidden files, as well as the preferences and setting changes you've made. Instead of simply copying individual files you might want to protect, a full image backup includes everything you need to restore your system.

How long does it take to create a system image backup?

While the amount of data can affect the speed of creating a mirror image, by using an external drive and Acronis Cyber Protect Home Office (formerly Acronis True Image), you can usually create an initial disk image in under 90 minutes. After that updates to that image can be made in a matter of minutes. Imaging software like Acronis Cyber Protect Home Office lets you schedule frequent full image backups, which ensures any new data or changes to your system are captured on a regular basis.

How to make system image backup?

With Acronis Cyber Protect Home Office (formerly Acronis True Image), creating a full image backup is a two-click process. After launching Acronis Cyber Protect Home Office, select Create a backup. Your entire computer system will be the Backup source by default, so all you need to do is assign the Backup destination, including local storage (internal drive, external hard drive, network drives and NAS devices) or secure cloud storage. Once the destination is set, simply click Start backup.

Is Acronis Cyber Protect Home Office mirror imaging software?

Yes, but it also enables you to do so much more than traditional imaging software. Not only can you create a full mirror image of your disk, Acronis Cyber Protect Home Office (formerly Acronis True Image) allows you to back up individual files, folders and partitions, clone a system disk while it is in use (no rebooting needed), and you can archive files to the cloud to open space on your hard drive. It will also back up your Microsoft 365 data, as well as an unlimited number of mobile devices.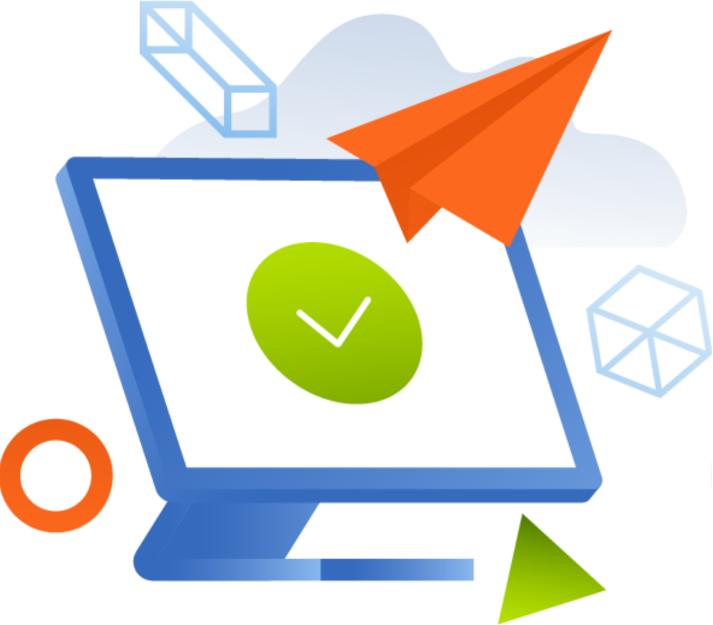 Subscribe for tips, news and occasional promotional offers from Acronis
Sorry, your browser is not supported.
It seems that our new website is incompatible with your current browser's version. Don't worry, this is easily fixed! To view our complete website, simply update your browser now or continue anyway.