Cyber Protect Home Office
formerly Acronis True Image
How important is a cybersecurity solution?
If you connect your computer to the internet or any other network, you should have some type of a cybersecurity solution actively running on it. Cyberattacks happen all the time to businesses and individuals alike. This means that it is only a matter of time before you are attacked. Examples of these attacks include viruses, trojans, worms, ransomware, identity theft, and malicious spam, among others. Without the right antivirus solution, an attack can result in data loss, impact your system's performance and bring your computer down.
Does Windows 11 have integrated cybersecurity protection?
Windows 11 includes integrated anti-malware protection called Microsoft Defender, formerly known as Windows Defender. First released in 2006, Microsoft has improved protection in Windows 11. It now offers real-time threat detection, firewall protection, basic parental controls and a cloud-based virus database. It can protect your computer against viruses, worms, trojans, and other malware.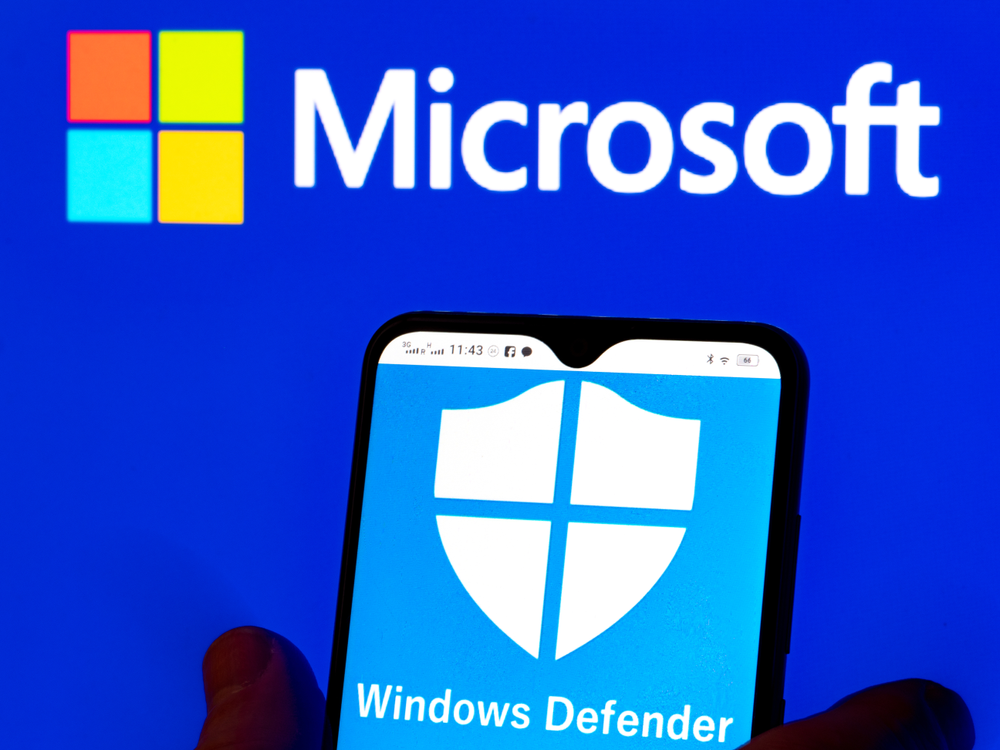 Is Windows 11 anti-malware enough to protect you from cyberthreats?
To understand the best solution to protect your data and PC, we first need to review our terms.
Anti-malware software protects your machine from all types of malware, including viruses, trojans, worms, and adware.
The most complete solution — cyber protection software — protects your machine from all types of known and unknown malware and ransomware and protects you from data loss with full-disk image backups.
Actually, Microsoft Defender is considered a good anti-malware solution, but it is not enough to protect you from all cyberthreats. Unfortunately, Windows is the most targeted operating system, with 91% of ransomware attacks targeting Windows computers in 2020. Cybercriminals are always looking to discover new ransomware techniques and spend a lot of time studying Windows's code for vulnerabilities. While Microsoft does its best to identify and stop new ransomware attacks, there are other solutions available that offer better protection by stopping unknown attacks and providing total protection of your data and computer.
Acronis Cyber Protect Home Office: The only cyber protection software for Windows 11
Acronis Cyber Protect Home Office (formerly Acronis True Image) offers everything you need to back up your data and safeguard your Windows 11 computer from all of today's threats — from disk failures to known and unknown ransomware attacks. Thanks to its unique integration of backup and cybersecurity in one solution, it saves you time and reduces the cost, complexity, and risk caused by managing multiple solutions.
When compared to Microsoft Defender in Windows 11, Acronis Cyber Protect Home Office uniquely offers:
Anti-ransomware protection with automatic recovery of encrypted files. Acronis Cyber Protect Home Office uses machine intelligence (MI) to identify ransomware attacks in progress, instantly terminate them, and automatically restore any damaged files. Automatic restoration of the damaged files is only possible because Acronis Cyber Protect Home Office creates a Windows 11 full-disk image backup that lets you restore your entire computer or selected files and folders.
Microsoft 365 backups. With Acronis Cyber Protect Home Office, you can create direct cloud-to-cloud backups of your Microsoft 365 account, including your Outlook.com mailbox and OneDrive.
Videoconference protection (e.g., Zoom, Cisco WebEx, and Microsoft Teams). Acronis Cyber Protect Home Office ensures your privacy and stops cybercriminals or other unauthorized individuals from hacking into your videoconferences and stealing your data or intellectual property (IP).
For example, if you have Zoom running, Acronis Cyber Protect Home Office will block code-injection attacks, prevent website redirection attacks, block attacks via third-party applications, and block malware hooks that steal streaming content.
For the Zoom application itself, Acronis Cyber Protect Home Office will block remote control from a compromised machine, block attacks via third-party libraries, prevent session ID theft and prevent the use of outdated Zoom versions.
Protection of all devices. In addition to protecting your Windows PCs, Acronis Cyber Protect Home Office also protects Macs and allows you to create backups for Android, iPhone and iPad devices, and Windows tablets.
Learn more about Acronis Cyber Protect Home Office or even better try it out for free.