Managed service providers (MSP) are businesses that offer multiple, managed, information technology (IT) services to other businesses. MSPs today largely deliver their services remotely, over a network, although they may maintain other revenue streams that require onsite support.
Historically managed IT service providers serve small to medium-sized businesses, but now the landscape is shifting to include those who work with mid-market companies and enterprises. This means that the services MSPs offer depend on the customers they serve. For example, SMBs can engage managed service providers for basic IT needs (e.g. email solutions, data storage, hardware repair, software updates) and/or specialized offerings, like data protection. For growing or larger businesses, MSPs may be hired to augment in-house expertise – from vetting niche solutions and implementing them to reevaluating in-house IT needs and capacity as a company scales.
Of course, MSPs can specialize too – offering only niche services, like cyber security.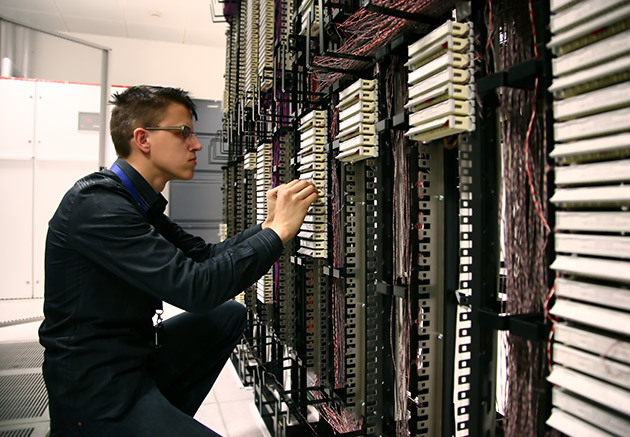 The benefits of using an MSP
Contracting with an MSP provides many compelling advantages that include:
24/7 IT support across the globe (if needed)

Temporary or permanent IT staff augmentation when needed for special/urgent projects

Access to IT experts across different technical disciplines

The ability to easily scale technical resources as business conditions dictate

Eliminating the need to hire internal IT experts

Freeing up the IT team so they can focus on the core business instead of troubleshooting IT problems

Improving business continuity with service level agreements (SLAs) that document the MSPs obligations

Mitigating data loss with managed backup and disaster recovery services

Better budget management with a pay-as-you-go service
Despite their advantages, managed service providers may also come with challenges. For example:
Many MSPs only offer partial data security services, such as firewalls and anti-malware. If you are looking for a provider of cybersecurity service, consider a managed security service provider (MSSP).

Dependence on the SLA can put a business at risk if the MSP fails to meet the terms.

Most MSPs manage their clients' IT infrastructures remotely as they are not local to the business. A client will pay extra if they need on-site support.

Some MSPs use proprietary technology/tools, which can make it difficult for the client to get access to their data should they decide to terminate the engagement.

It can be expensive to start an engagement with an MSP but the rate of return on the investment (ROI) can be good when you consider that the client does not have to purchase new technologies.

Not every MSP can support all technologies and applications so you will need an alternative solution or service to support out-of-scope services.
What types of services does an MSP offer?
The types of services MSPs can offer include:
Help desk

Managed infrastructure

Managed applications

Endpoint security

Business VoIP

Managed print

Database optimization/management

Managed cloud services

IT staff augmentation

IT strategy services

Partial data security services, such as firewalls and anti-malware
What is a managed service provider (MSP) business model?
A good way to understand the it managed services concept is by comparing it to break/fix services: