Being responsible for running a business, you may not give much thought to how much data your employees store on their computers and other devices? If they're like most, though, they probably keep a lot more important data on PCs and smartphones than you realize.
And, while some types of company data are definitely more important than others, your business probably needs to keep all of it (until you decide it's no longer needed.)
Well, over the past few years, cloud storage services have increased in popularity considerably and are now the file storage medium of choice for many businesses everywhere. Therefore, in this article, we will discuss the pros and cons of cloud storage services and if they are indeed suitable for your company's backup needs (or if you need a more robust backup solution.)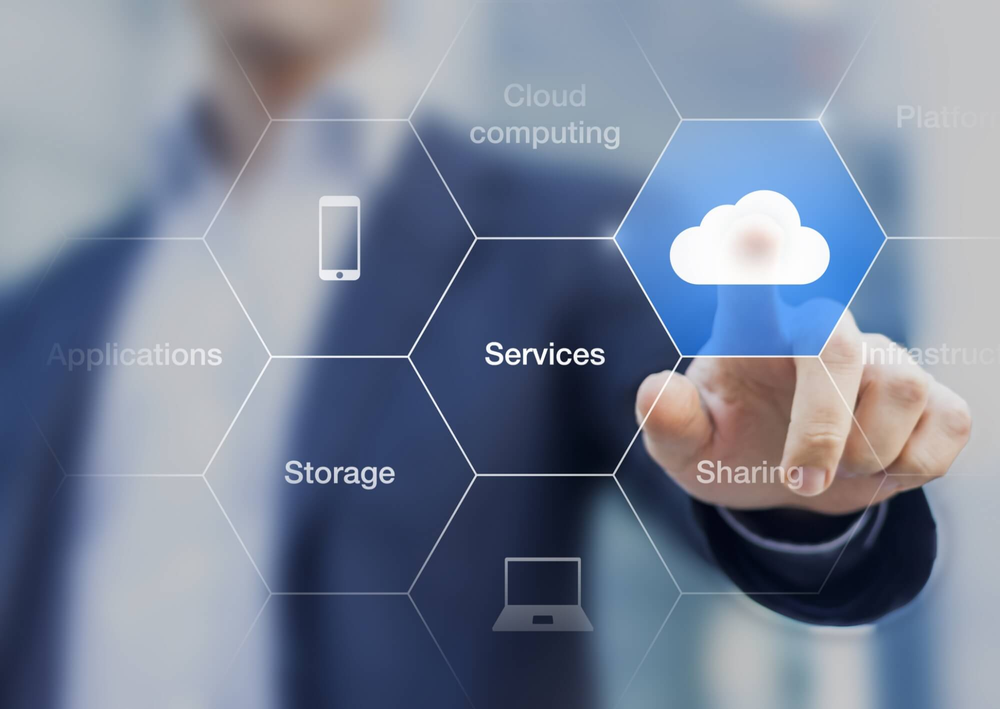 There are plenty of long-winded, technical definitions of cloud storage on the Internet. In short, though, cloud storage is merely a platform where data is stored on remote servers that users access through a network (which is usually the Internet.) A cloud storage service hosts and provides the servers for users so they can store their files in the cloud and access or share them as needed. With cloud storage services, providers may offer services for free or charge a modest annual or monthly fee. In many cases, though, cloud storage services provide both free and paid service tiers.
Cloud Storage is Really Popular
As employees use their computers and smartphones for more of their daily tasks, the amount of data stored on those devices increases exponentially. And, as a result, the number of documents, videos, PDFs, and other files sometimes becomes overwhelming and too much to store on local drives or memory cards. Consequently, many companies search for ways to store files in ways that don't require expensive purchases of hard drives and other storage devices. That's where cloud storage services have stepped in to help by providing businesses free or low-cost alternatives to expensive file storage hardware.
Reasons Why Cloud Storage is Such a Popular Option
Cloud storage is a relatively easy way of storing some of your files online. And, with many cloud storage services, prices for the services are reasonably affordable. However, there are many other reasons why companies turn to cloud service providers for their storage needs. Therefore, in this section, we will cover a few of the reasons that cloud storage services are so popular with businesses these days.
When your company or organization needs to protect data, keeping multiple copies of files is the most important part of any backup strategy. And, while storing copies of files on a USB stick or external hard drive is certainly a good first step, storing files offsite is also important. With a cloud storage service, members of your team are able to store copies of their files online so that if anything happens to local copies (i.e. fire, flood, or another physical disaster,) important data is just a download away.
Above, we mentioned that cloud storage services are an affordable option for storing files online. How affordable? Well, if you don't have tons of files you need to store online, there are quite a few free cloud storage services that offer limited storage space for no charge at all. If your business needs additional space or features, most providers provide premium service tiers for a nominal annual or monthly fee. Not all paid cloud storage services are cheap, per se. Still, most of the services are reasonably priced – especially if your company has files that can't be recreated or replaced.
By far, the most convenient feature of a cloud storage service is the ability to access files stored there from virtually anywhere. Forget your laptop or phone when you go on the road? Not a problem. As long as you have access to a computer or mobile device with an Internet connection, you can download your files. Just go to the cloud storage service provider's website, log in with your username and password, and then download and use your files as needed. It's usually as easy as that.
Another really useful feature of many cloud services is sharing. Have a document or PDF you want to share with a colleague? It's easy; just send them a link to the file on your cloud storage site. Depending on the cloud storage site, you may have to enable sharing of files manually. Once you do, though, those with whom you share the link can access the shared file(s) using a Web browser.
Not all cloud storage services offer collaboration features. But, with those services that do, you can take online file sharing to a whole new level and actually work on files together with colleagues or teammates. While the process does vary somewhat from site to site, collaboration lets you share files and allow others to edit the files and save changes on the cloud provider's website. This feature is especially useful if you and your colleagues or workmates often work in different locations.
With many cloud storage services, you can download an application that will enable you to synchronize certain files between your computer and the cloud server. And, with some services, you can even sync files between mobile devices and the storage sites. With syncing applications, you select certain folders on your computer and then store files there that you want to be updated automatically on the cloud storage server. If you edit a file in a "sync" folder, the file changes are saved to the cloud storage site automatically without having to upload a new version of the file manually.
The Best Cloud Storage Services
In the section above, we listed some of the biggest advantages of using a cloud storage service. Some cloud storage services provide even more features and value while others don't really offer as much. So, it's only natural that some services are indeed better than others when it comes to providing easy-to-use, reliable cloud storage for business. To help you get a better understanding of the differences in cloud storage offerings, we have put together the following comparison - so you can determine which one is the best based on your own company's own storage needs.
The Best Cloud Storage Services in 2017
But…Cloud Storage Only Part of a Backup Solution
As you can see from the table above, the best cloud storage services offer a lot of features. And, at first glance, it may seem that a cloud storage service may be a suitable solution for your company's backup needs. However, before you rush off and sign up with a cloud storage service, let's take a look at a few reasons why cloud storage alone may not be enough to ensure data security and redundancy.
No Redundancy Outside Sync Folders
With sync applications and apps provided by most cloud storage services, any changes you make to files on your computer or device are propagated automatically to the storage server – that is if you edit a file in a synced folder. If you save files to any other folder, though (not in the sync folder,) then those changes are not saved to the cloud storage server – unless you upload the files manually.
Encryption and Security Concerns
These days, most cloud storage services offer "https" in-transit encryption when uploading and downloading files, which usually protects you from man-in-the-middle attacks or other file interception techniques. And, most cloud storage services now also provide at-rest encryption of your files while they are stored on their servers. The main problem with the at-rest encryption offered by cloud storage providers, though, is the fact that they hold the decryption keys and not you. Consequently, nothing more than login credentials are needed to view and edit files. When the cloud storage service holds the keys, there is no way for you to apply your own encryption without using another application to do so before uploading files to the cloud storage service.
With cloud storage sites, automation is limited to uploads of files in a specific "sync" folder. This means if your employees need to store copies of other files on their devices or systems (that do not reside in the sync folder,) then they must upload them manually. If employees fail to move files to sync folders, and then subsequently forget to upload files manually, no online backup of that data is created.
While syncing is certainly one of the most convenient features of cloud storage, it is also one of the most dangerous. If an employee deletes files inadvertently from a sync folder on one device, those files will be deleted automatically from all other systems and devices connected to that employee's account. If you think about how easy it is to mis-tap a file on a phone or tablet, you can realize fairly quickly that syncing is a feature that must be used with caution.
The Acronis Cloud Business Advantage
By now, we hope you can see that while cloud storage services may offer some convenient features, they may also not always be the best choice for backing up and protecting critical business data. More robust cloud backup solutions, though, such as Acronis Cyber Backup offer all the best features of cloud storage services and a whole lot more to ensure the protection of data on all your employees' devices and systems.
Why Acronis Cyber Backup is the Better Solution for Business
With Acronis Cyber Backup, not only can you store secure, encrypted cloud data backups, you can also store backups locally on virtually any kind of drive or storage device (and you can encrypt local backups as well.) However, with Acronis Cyber Backup, hardened backup data security and military-grade encryption are not all your business gets. With our award-winning backup software, your business also has access to premium features not found anywhere else. Here are just a few:
As you can see, cloud storage services (while convenient) don't come close to providing the level of data protection that Acronis does. So, if your business depends on its data to get work done (and we're sure it does,) we encourage you to start your free 30-day trial and find out for yourself why Acronis Cyber Backup is the data protection software of choice for more than 500,000 businesses everywhere.