Stop phishing and spoofing attempts

Minimize email risk for clients with powerful threat intelligence, signature-based detection, URL reputation checks, unique image-recognition algorithms, and machine learning with DMARC record checks.

Catch advanced evasion techniques

Detect hidden malicious content by recursively unpacking embedded files and URLs and separately analyzing them with dynamic and static detection engines.

Prevent APTs and zero-day attacks

Prevent advanced email threats that evade conventional defenses with a unique CPU-level technology able to act earlier in the attack chain to block exploits before malware is released, delivering a clear verdict within seconds.
Collaboration App Security for Microsoft 365
Better security for your clients' critical cloud collaboration applications.
Enhance your cyber protection services with cloud email security
Email is the biggest threat vector for your clients - neutralize it and minimize risks in email communication with a unique technology. Advanced Email Security enables you to offer more thorough cyber protection without increasing your management burden.
On-demand trainings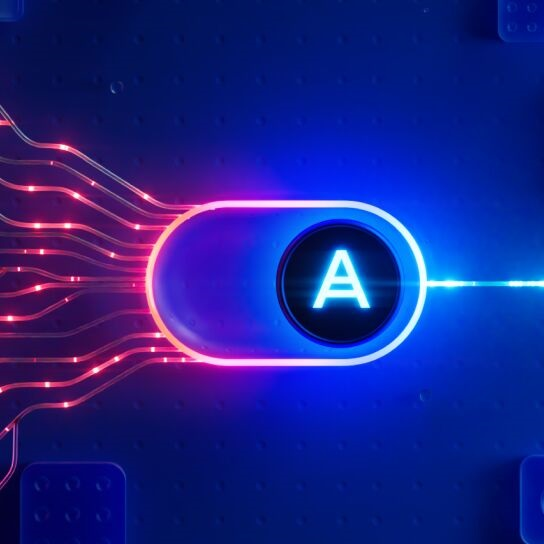 For Partners: Cloud Tech Associate Advanced Email Security 2023
Intermediate-level technical course for MSP System Engineers, System Administrators, IT professionals, and leaders. Covers how to access, navigate and manage Email Security via Acronis and Perception ...
Explore more
Build your services on a leading email security solution in SELabs evaluations
Replace the inefficient security stack of sandboxes and content disarm and reconstruction technologies (CDRs) with a multi-layered email security solution for lightning-fast detection that's easy to deploy and manage.
Scan 100% of traffic in real-time

Scan content across inbound and outbound emails, and prevent lateral movement. Unlike legacy sandboxing solutions, every bit of content - emails, files, and URLs - is analyzed at any scale.

Prevent APTs and zero-days

Block sophisticated threats that evade conventional defenses such as APTs and zero-day attacks with a unique CPU-level analysis that allows action earlier in the attack chain than other technologies.

Effortless, rapid deployment

Cloud-native deployment that integrates directly with the email system without additional configurations, including API-based for Microsoft 365. Reduce the administrative burden associated with a standard secure email gateway (SEG) deployment.

Incident response services

Empower your service delivery and security teams with direct access to cyber analysts and email security experts that monitor all customer traffic and analyze malicious intents with ongoing reporting and support.

Unmatched detection speed

Leverage an unmatched detection speed that allows you to prevent all threats before they reach end-users, compared to the reactive approach of standard email security technologies.
Upcoming online events
Live-Webinar | Fortify your Microsoft stack – without adding complexity

Join us for our upcoming webinar to learn how to increase protection and reduce complexity for Microsoft 365, Azure and Hyper-V.

Discover how to integrate cloud applications quickly with the Acronis Cyber Protect Cloud platform without a single line of code!

With the Acronis Cyber Protect Cloud platform without a single line of code! Watch this year's most exciting launch event — Acronis CyberApp Build! Learn from ISVs, SPs, SIs and Acronis technical expe ...

MSPs: How to control the complex IT environment

Discover how service provider partners and their customers control increasingly complex IT environments while bolstering cyber resilience.
More webinars
Stop email-borne threats before they reach end-users
Proven regulatory compliance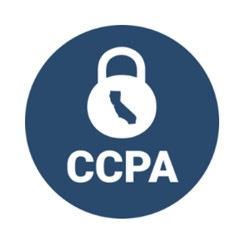 Enhance native Microsoft 365 defenses with fast, threat-agnostic protection
Clients are increasingly dissatisfied with the native defense capabilities of Microsoft 365, as they are slow in detection and unable to prevent more advanced attack techniques. Advanced Email Security ensures all email-borne threats are blocked in seconds.
| | | |
| --- | --- | --- |
| | | |
| | | |
| | | |
| Detection of malicious URLs | | |
| | | |
| | | |
| | | |
| | | |
| Incident response services | | |
Learn how your clients protect their data
Case study

Hawkins Technologies sees significant improvement with Acronis Advanced Email Security powered by Perception Point

Hawkins Technologies is an MSP operating in Lansdowne, PA for 40 years. As its customers shifted from Hosted Exchange to Microsoft 365, it noticed a surge in spam being missed by its existing Sophos solution. Already an Acronis partner, Hawkins easily added the Advanced Email Security Solution powered by Perception Point and has seen fantastic results.

Case study

Quick Intelligence partners with Acronis for a better email security solution

Quick Intelligence is a leading provider of IT services related to data management, infrastructure, cloud and cyber security. Dave Millier, Quick Intelligence's Chief Security Officer, talks about the many benefits his company has achieved using the Advanced Email Security pack with Acronis Cyber Protect Cloud — and how these solutions have improved customers' cybersecurity, too.
Protect not just emails, but clients' riskiest collaboration tools
Protect clients' collaboration apps, increasingly exploited in attacks with prioritized patching and exploit prevention. Leverage Acronis Cyber Protect Cloud, integrating backup and disaster recovery, next-generation anti-malware, and cyber protection management.
Protect clients' riskiest communication channel with unmatched detection technologies
Microsoft 365 outbound email scanning

Reduce reputational risks for clients by detecting malicious emails originating from their mailboxes via Microsoft 365 API-based scanning. Also enhances inbound protection accuracy through analysis of communications with external parties.

Unique

X-ray insights

Leverage a holistic view of the threat landscape across organizations with forensics data for each client and email, proactive insights on threats a targeting clients and most risky attack patterns, and analysis of any file or URL on which your team needs forensics.

Incident response service

Gain direct access to cyber analysts that act as an extension of your service delivery team, monitor all customer traffic, and analyzing malicious intents with ongoing reporting and 24/7 support, including handling false positives, remediating, and releasing as required.
Expand your services with advanced protection packs
Add other powerful components to strengthen your services even further with advanced protection packs and unique cyber protection capabilities. Control your costs by paying only for the functionalities your clients need.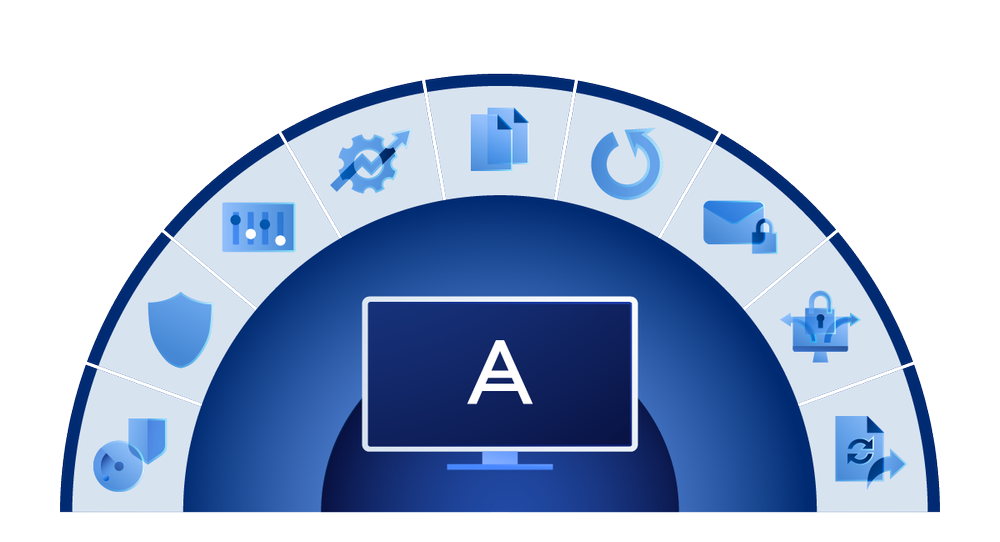 Related stories
Want to learn more? Read the latest stories featuring this solution on our blog.
Acronis Blog
Looking for help?
Frequently Asked Questions
What features are included in Advanced Email Security?

Advanced Email Security, powered by Perception Point, helps prevent all email-borne threats, including spam, phishing, BEC and impersonation attempts, ATO, malware, APTs, and zero days before reaching end users with multiple protection layers. It also enhances compliance and increases visibility into all actions performed by the admin users and the Incident Response team with a comprehensive audit log.

The anti-spam engines act as the first line of defense, applying anti-spam and reputation-based filters, including IP reputation checks, to email upon receipt — to block malicious or unwanted communication.

All emails are then recursively unpacked into smaller, individual components like URLs and files by anti-evasion technology. This process detects malicious embedded or hidden content. The URLs and files are separately run in multiple versions and patterns through the subsequent security layers to catch any hidden threats.

Advanced Email Security leverages powerful threat intelligence from six market-leading sources, combined with Perception Point's technology that scans URLs and files in the wild to stay ahead of emerging threats.

Anti-phishing engines apply URL reputation filtering from four market-leading sources, combined with a unique image recognition technology that detects unknown, malicious URLs based on logos and images used on the webpage.

To catch payload-less attacks (BEC), such as impersonation attempts, look-alike domains, and display-name deceptions, Advanced Email Security leverages machine learning algorithms with IP reputation, sender policy framework (SPF), DomainKeys Identified Mail (DKIM), and Domain-Based Message Authentication Reporting and Conformance (DMARC) record checks.

In order to prevent ATO, Advanced Email Security stops attackers from infiltrating the organization via credential phishing, analyzes end user patterns and behaviors to detect anomalies, prevents attackers from spreading malicious content to other users, and provides incident management of every account takeover attempt.

Known malware is stopped with the help of best-in-class, signature-based detection technologies, specifically developed to prevent email-borne threats, that act as another layer of protection on top of users' local anti-malware solution.

The last line of defense is the next-generation dynamic scanning that prevents advanced threats that evade conventional defenses such as zero days and APTs. The unique, CPU-level technology acts earlier in the kill chain than any other solution to block attacks at the exploit phase by analyzing the applications' execution flow during runtime to identify deviations from standard flow based on assembly code.

Moreover, service providers have access to a dashboard that provides a holistic view of the threat landscape across organizations with forensics data for each email, proactive insights on threats seen in the wild, and analysis of any file or URL on which the service delivery team needs forensics.

With the incident response service, you also gain access to cyber analysts that monitor all customer traffic and malicious intent with ongoing reporting and ongoing support, including handling false positives, remediating, and releasing when required.

How easy is it to migrate to Advanced Email Security from another solution?

If you choose to migrate to Advanced Email Security from another solution, the process of upgrading your services is as seamless as possible. Advanced Email Security is an API-based email security technology that integrates directly into the email system without the need for any additional configuration, including configuring MX records.

If you already use Acronis Cyber Protect Cloud, implementing Advanced Email Security happens with the flip of a switch.

Will Advanced Email Security affects clients' email delivery?

Due to the unmatched detection speed, which is up to a few seconds, compared to seven to 20 minutes for legacy sandboxing solutions, all emails are scanned before delivery to end users with near-zero delays to ensure proactive protection without disrupting every day business process.

What is email security?

Email security ensures the availability, integrity and authenticity of email communications by detecting and blocking email threats to reduce the risks of email-borne attacks.

What are some types of email security threats?

Email security threats come in many forms:

Spam is any type of unwanted, unsolicited digital communication that is sent out in bulk.
Phishing is a common attack technique that utilizes deceptive communications (including email, instant messages, SMS, and websites) from a seemingly reputable source in order to gain access to sensitive information.
Business email compromise (BEC) involves phishing emails that use impersonation and company knowledge to trick employees to wire money or data, or to change bank account information.
Account takeover (ATO) also known as account compromise, occurs when a cyber attacker gains control of a legitimate account. Once they have control of an account, they can launch a variety of attacks, such as supply-chain phishing, data exfiltration, financial fraud, etc.
Malware is an application written with the intent of causing damage to systems, stealing data, gaining unauthorized access to a network, or generally wreaking havoc.
Ransomware is a form of malware that infects systems and encrypts files. The user cannot access their data until a ransom is paid in exchange for a decryption key. Once the ransom is paid, a user can only hope that the attacker will provide the decryption key and permit them to regain access to their files.
Advanced persistent threats (APTs) are complex attacks intended to establish an illicit, long-term presence in a network in order to collect highly sensitive data or compromise an organization's operability.
Zero-day exploits refer to a vulnerability that is actively being exploited in the wild, but is not yet known to the software provider. Thus, a software patch to fix the exploit is unavailable.

Is email security important?

Email is the primary attack vector, with 94% of malware being delivered via email, according to a 2019 Verizon Data Breach Investigations Report. More recent reports from Verizon, HP and Acronis still point to email as one of the most common entry points for attacks.

Cybercriminals will continuously target business' email accounts, attempting to open a backdoor and infiltrate an organization's network. That's why it is vital to secure your clients' riskiest communication channel. It's important to note that no matter how trained an employee is, they receive hundreds of emails a day and with email exhaustion, they can inadvertently click on a malicious email.

Do MSPs need email security?

Amidst the rising number of digital threats, more service providers are seeing cybersecurity as their primary revenue generator. Email security is an essential service for the majority of businesses as email is still the most used communication channel and the primary channel cybercriminals attack.

To remain competitive and reduce security risks for clients, service providers must offer a portfolio of services with multiple defense layers, including email security. Launching such a service can help MSPs increase their client base and increase per client revenues.

What languages are available in the Advanced Email Security management console?

Advanced Email Security management console UI is available in these languages: English, Spanish, German, French, Italian and Portuguese.
Sorry, your browser is not supported.
It seems that our new website is incompatible with your current browser's version. Don't worry, this is easily fixed! To view our complete website, simply update your browser now or continue anyway.