formerly Acronis Cyber Backup
Michael Jordan once said, "talent wins games, but teamwork and intelligence win championships."
The same principle applies to all team sports, including soccer teams striving for championships in one the world's biggest and most popular sports. What might be less obvious is that the teamwork and intelligence that breeds champions also extends off the field: to staff, management, and the multitude of sponsors and partners that work together to achieve success.
As a proud cyber protection partner of Manchester City F.C., FC Internazionale Milano, AFC Ajax Amsterdam, and Club Atlético de Madrid, Acronis is proud to have supported four world-renowned teams as they earned historic championships in the 2020/21 season!
Acronis #CyberFit sports partners take advantage of the innovative features of Acronis Cyber Protection Solutions to achieve proactive, active, and reactive protection for all of their data, applications, and systems – keeping these champions secure and focused on optimizing their performance on the field.
Congratulations to our #CyberFit champions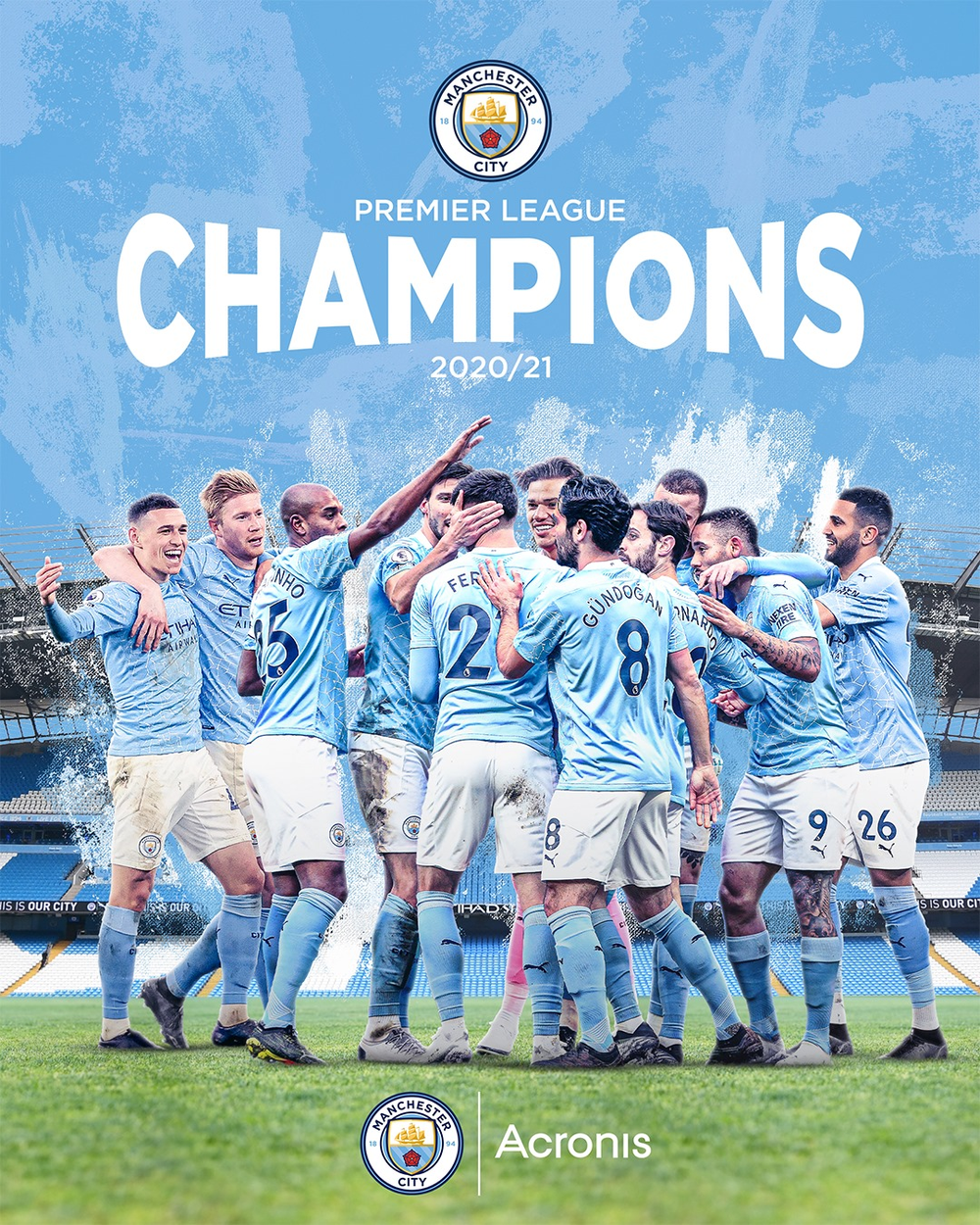 Manchester City again setting the Premier League standard
Earlier this month Manchester City took home its fifth Premier League title, the third for manager Pep Guardiola, and the second since Acronis joined as the club's Official Cyber Protection Partner in 2018. Since partnering with Acronis, the English Premier League champions have been able to significantly optimize their data management. Having all of their data, applications, and systems efficiently backed up and ready to be restored, opens new opportunities for what can be done with that data, helping the club to reach their goals.
An incredible 35 Eredivisie titles for Ajax Amsterdam
For any sports fan, the name Ajax Amsterdam brings thoughts of everything that is good about the beautiful game. The famous concept "total football", in which any outfield player can take over the role of any other player in a team in a fluid, interchangeable system began with the famous Amsterdam club. Partners since 2020, Acronis provides award-winning cyber protection capabilities to both the Ajax Academy 'De Toekomst' and the Johan Cruyff Arena. To help Ajax maintain its vital competitive edge, the club uses Acronis' machine intelligence tools to process football-related data.
FC Internazionale Milano surpass rivals with 19 Scudetto
The famous black and blue striped jersey of FC Internazionale Milano is recognized the world over – and for good reason. The club has won 31 domestic trophies, and in 2021 achieved its nineteenth 'Scudetto', surpassing the 18 of rivals AC Milan. As part of their partnership with Acronis, Inter gains access to modern cyber protection services that safeguard their essential data, applications, and systems. With the team generating massive amounts of data, the enhanced protection, storage, and file sharing capabilities provided by Acronis helps to ensure Inter can utilize that data more effectively.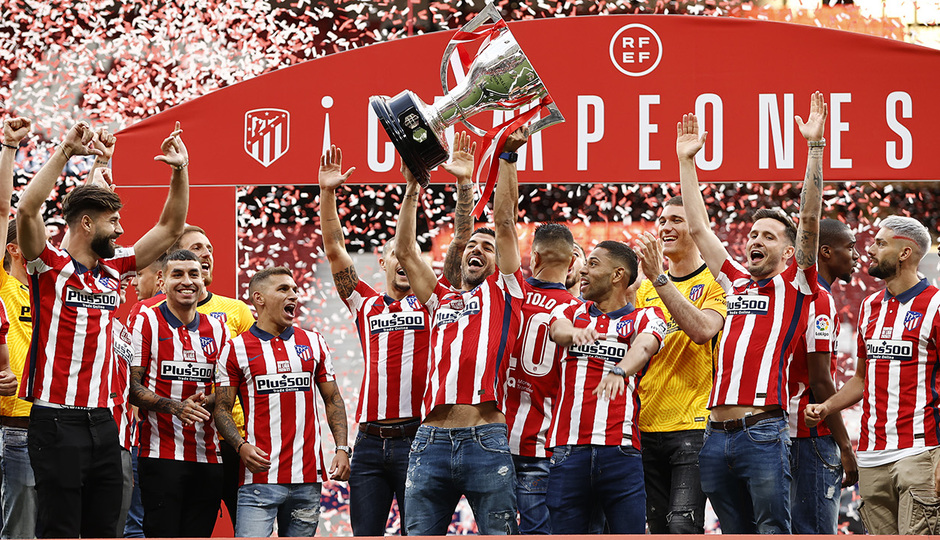 Atlético de Madrid crowned La Liga champions
Atlético de Madrid is one of the most successful teams in the history of La Liga. And, in 2021, they were crowned champions of Spain. In defeating Valladolid 1-2 away in their final match, Atleti beat their capital rivals by two points to the title and their first triumph since the 2013-14 season. It is the eleventh time that the famous club has won La Liga, making them one of the most successful club in Spanish football. Acronis' partnership with Atleti provides the club with services and solutions that help the organization prevent data loss and mitigate risk.
To learn more about Acronis #CyberFit Sports, visit https://acronis.sport/ .
To learn how your organization can provide Acronis services to sports teams and enjoy amazing sports marketing benefits, visit https://www.acronis.com/en-us/blog/posts/elevate-your-game-acronis-teamup-program
About Acronis
Acronis is a Swiss company, founded in Singapore. Celebrating two decades of innovation, Acronis has more than 1,800 employees in 45 locations. The Acronis Cyber Protect Cloud solution is available in 26 languages in over 150 countries and is used by 20,000 service providers to protect over 750,000 businesses.