formerly Acronis Cyber Backup
Everyone has an important database. Whether on your mobile phone, tablet, laptop, desktop, or work server. On all these devices, we store information and data that are important and interesting to cybercriminals. Having a secure database goes beyond having the latest security patches installed. There are many things that can be done to increase security.
Always the latest updates
Regardless of how we handle databases, it is essential that the software used to store that information is properly updated. Software and application manufacturers are responsible for creating security patches based on the vulnerabilities they detect, while hackers continue to search for weaknesses. That is why software and application updates should never be delayed for later. When there is a security patch created by the manufacturer, we must install it to be more protected, or we will be an easy target for attackers.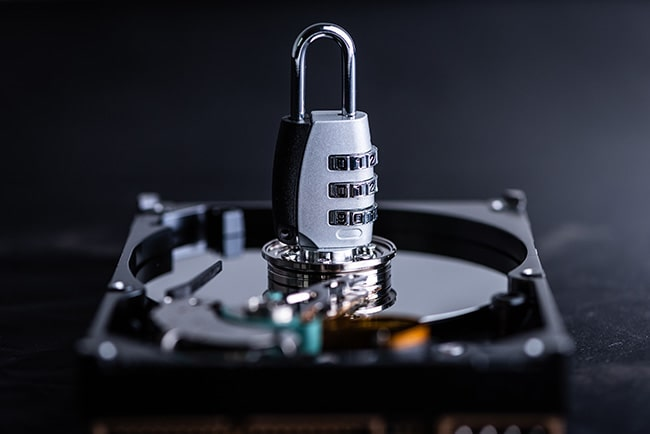 Controlled access and privileges
One of the main vulnerability problems of databases is the number of people who can access them. In companies, there are many users who have access and, perhaps, can make a human error. The most cautious thing in these cases is that each employee or person who can access has a different username and password, and that a log of access to the database is kept. In this way, if something happens, it is possible to know and detect which user has been involved.
Auditing database activities is possible if you decide to record everything that happens. Who accesses, what operations they perform, what errors occur, who updates and what, who removes records or inserts them. All this allows, in the event of a disaster, to be able to find out what happened and even adjust the performance of the database to be optimal.
Not all users need to have the same privileges regarding the database. It is normal that not all have the ability to delete or modify records. Access to different security levels can be given to prevent those who do not know or should not have access from being able to modify anything important.
If the information stored in the database is sensitive, then this information must be encrypted for security reasons. Financial, medical, and personal data, as well as passwords are a clear example of information that should not be accessible, in case a hacker manages to access the database.
Both the data stored in the database, as well as the incoming and outgoing connections must be encrypted. Devices, applications, file systems, and software are available for this process to be performed without user awareness or loss of database performance.
The storage folders of the database information must also be protected, not only with encryption, but also with controlled access permissions.
If the database is to be used on a public network, it must be taken into account that the data can be intercepted by hackers and cybercriminals eager to capture the information. In these cases, encryption is an obligation, and the exposure of the database should also be limited to the minimum possible. Of course, you need to control access to certain clients, IP addresses, and ports. Any precaution is little in these cases.
Surely, you already know what types of databases exist but, just in case, we are going to give a slight review. Databases can be:
Relational: Such as Oracle, MySQL, SQL Server, Microsoft Access. In this type of database, the data is stored in tables, with related rows and columns, and it allows a very orderly and controlled storage.
Non-relational: Like MongoDB, Redis, Apache, Sedna, Mark Logic. They are also known as NO-SQL. Here the data is stored in unconventional ways, but they allow quick access in real time, avoiding costs and time. Big Data makes use of this type of database, since data and information are handled in really large volumes that cannot be processed by a single computer.
The important thing when deciding which database is convenient for us, is to know the use that will be given to it and the speed of access that we are going to need. The database management system must be efficient, secure, and keep the data safe.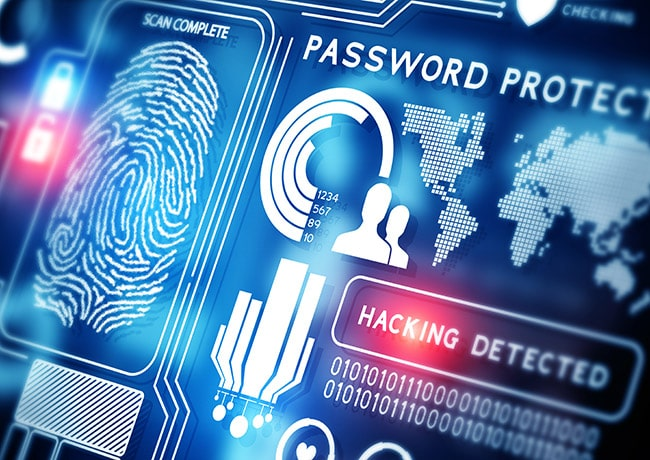 Having defenses in databases is something that must be done from the moment they are created, as well as updating them as new threats and cybercrimes appear against them.
To prevent data loss and data corruption, it is necessary to have a database backup on a physical device, in the cloud, or on both sites, since backup deduplication is a very important and simple strategy that allows you to have a double backup, so that you always have one available and the risk of losing that backup is practically non-existent.
Having a backup of a database in the cloud is one of the safest options, since the providers of these services themselves make sure to provide the necessary security, so that this information is not vulnerable and is far from threats, intrusions, and attacks. Acronis Backup takes it very seriously, so that a company or individual can rest easy knowing that their data is in the best hands, with the peace of mind of knowing that the data is conveniently stored, and that it can be recovered quickly and easily. The restoration of the database is a process that can affect the performance of the company, and therefore, it is necessary that it be carried out in a short time and in a reliable way, restoring everything effectively.
Companies are increasingly betting on security solutions to protect their data. Data security risk can never be eliminated, but that risk can be minimized. Data audits go through differentiating confidential and sensitive data from those that are not.
Risk analysis allows the detection of vulnerabilities and weaknesses, identifying the risks and classifying them, in order to establish a prevention plan and a disaster recovery plan that the database administrator must maintain and ensure its application.
The new data protection regulations oblige organizations and companies to protect data, so they must be aware of the data privacy risks and must take adequate measures to ensure its protection and avoid unauthorized disclosure of data belonging to their clients, suppliers, and users. Sensitive and confidential information must be adequately protected, which was not done correctly in many organizations before the entry into force of the regulations. Failure to comply with these regulations penalizes companies with fines and compensation.
Consequences of not securing databases
Not securing databases can pose a lot of problems for organizations. The economic costs of security breaches are high. The loss of data may incur an infringement of the Data Protection Act, with the corresponding economic cost.
Beyond economics, the impact on the trust of customers and suppliers is a damage that is difficult to repair. For a company and organization, this could mean its closure in the short or medium term. The loss of reputation is another consequence of not properly securing information, and its restoration is so complicated that many organizations are never able to recover it.
The time to return to the original situation is another big problem that companies face when they suffer a cyberattack and lose data. If you didn't have a backup of the data, or the one you had was not very recent, the impact on the business was terrifying. However, for those who worked hard and had a conveniently created backup of their database, their fate was different. They had the ability to do a simple restoration and were back to normal in no time. It was only a temporary inconvenience.
Database security affects digital privacy and prevents unauthorized access to data. In addition, it is part of the security to maintain their integrity, avoiding their corruption. Do not forget to make constant and reliable backups, so that, in the event of a disaster, you can restore the information and continue with your day to day as usual. Don't risk losing everything.
About Acronis
Acronis is a Swiss company, founded in Singapore. Celebrating two decades of innovation, Acronis has more than 2,000 employees in 45 locations. Acronis Cyber Protect solution is available in 26 languages in over 150 countries and is used by 20,000 service providers to protect over 750,000 businesses.