Every business wants to earn more money. But that often involves three different, time-consuming elements that can be difficult to balance:
Finding ways to grow your business

Delivering services

Running your business
For many managed service providers (MSPs), solving this multi-faceted problem can mean greater profitability for their MSP business. Fortunately, by using MSP software that considers these challenges, it can be efficient, effortless and gratifying to deliver key IT services.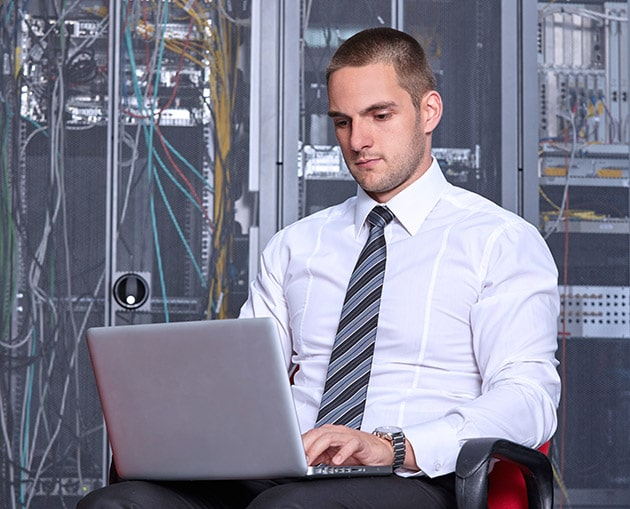 Work efficiently to evolve your MSP business
Given cloud advancements today, customers look to you to provide new services that drive down costs. You need to stay on top of trends and be ready to deliver related services in turn. However, your MSP business can't afford constant investments in new solutions or time spent learning them. You need to find a way to meet the dynamic needs of customers while ensuring the economics work for you, too.
Evolving your managed service provider business is achievable with a solution that helps you:
Save time previously spent enabling new services for existing customer accounts – instead allowing you to 'flip-a-switch' to deliver them
Avoid upfront investments or real risk – solutions with flexible pay-as-you-go pricing makes offering new services more efficient for managed service providers
Lower overhead using a vendor-hosted model, e.g. with the backup management server and cloud storage all hosted and managed by the vendor
Deliver more IT services with ease
Centralized administration is essential to keep day-to-day operations running efficiently for any business. But such efficiency historically has alluded IT solutions given complex infrastructure and ever-evolving use-cases. Leveraging MSP software that addresses integral management challenges changes all of that.
You can easily deliver more data protection services with a solution that lets you:
Forget about balancing your HR budget in order to hire additional / specialized staff or get new certifications and training. Look for a solution with a user-friendly, web-based backup and recovery console so even IT generalists can run backup tasks – and you can focus on other priorities.
Increase productivity and keep user-error at bay. Look for a solution that meets all customer needs, so you don't have to switch between per-use-case tools.
Evaluate the health of all accounts and easily prescribe solutions. A backup infrastructure health dashboard should allow you to view the full picture while the console supports the majority of recovery scenarios.
Simplify backup and recovery tasks so you save time and can better manage costs. For example, does the solution allow you to remotely update all backup agents right from the backup console? What about backup and recovery speeds – are they best-in-industry? Finally, can you can easily restore an entire system to new, dissimilar hardware with just a few simple clicks?
Here are essential criteria for evaluating data protection solutions that can help managed service providers lower overhead while offering more in-demand services to customers.
Streamline how you run your business
Customers value managed service providers that deliver on service level agreements as much as those that make it easy to work with them. Meeting customer needs on both fronts increases their loyalty and willingness to refer you. That means more growth for your MSP business.
Look for a solution that helps you reduce administrative overhead with benefits like:
Unified management. Everything you need for accounts provisioning, user and reseller management and other tasks should be easy to find and access.
Basic billing. Run one report and send out one invoice. Customers appreciate simplified accounting as much as you do.
Single PSA and RMM tool integrations. Enjoy smooth sailing from the get-go with just one integration that adds all of your data protection services to your existing management system.
Gain the competitive advantage
It can be easy to ensure your customers' needs are well in hand while minimizing costs – so long as you have the right MSP software. By investing in just one solution like Acronis Data Cloud, you gain access to a suite of easy-to-manage services that you can add to your data protection portfolio at-will and then customize for individual accounts. That means you can control your expenses and deliver more value.
Download this e-book to learn how easy it can be to achieve more with less.