Acronis provides its SP partners with Acronis SP Protection program — free of charge — to help you prevent breaches before they can damage your business, clients or reputation. The program includes Acronis Cyber Protect Cloud for your own protection, our security-centric development practices, and cybersecurity training modules to increase the efficiency of your service technicians. You'll be better positioned than ever to prevent threats and supply chain attacks.
Everything you need to manage cyber risks, free of charge
Strengthen your security posture at no cost

Protect your own business with our

Acronis Cyber Protect Cloud NFR Program

. Prevent modern threats before they harm your business or move laterally to your clients. Reduce data loss and downtime risks and close vulnerabilities.

Increase your team's cybersecurity expertise

Take advantage of security-awareness and cyber protection training modules tailored to SPs and delivered by the Acronis Academy to enhance your ability to have a security-first culture and deliver better services to your clients.

Get a proven security-centric partner

Partner with Acronis, a trusted MSP partner with a security-centric approach that ensures the services you deliver can't be exploited to penetrate clients' defenses. Make sure that your data is accessible only by you, and available at any given moment.
Protection against modern threats

Prevent modern forms of malware and ransomware, including zero days, with next-generation anti-malware, URL filtering, and email security. Reduce supply chain risks with built-in exploit prevention.

Limited attack surface

Identify and close security gaps across your organization with automated patch management for 270+ applications.

Reduced data loss and downtime risks

Reduce the impact of security incidents and technical issues on your business to limit financial and reputational damage with best-of-breed backup and disaster recovery, automatic ransomware rollback, HDD health monitoring and fail-safe patching.
Make your business more resilient with award-winning protection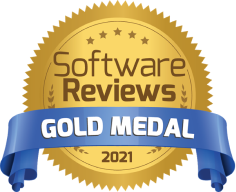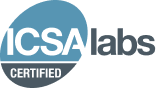 Acronis Cyber Protect Cloud
Prevent threats from reaching your clients, and protect your endpoints and data
Deliver better cybersecurity expertise to your clients
Efficient protection against today's threats requires not just technology, but also human expertise. Acronis enables our SP partners with a set of security training modules, helping you to deliver better services or begin your transition to an MSSP.
Diverse MSP-centric training modules

Get access to a comprehensive set of security training modules specially developed for service providers that focus on cyber protection, the threat landscape, compliance, and essential cybersecurity practices.

Continuous enablement

Stay ahead of the latest trends with continuously updated training materials on in-demand topics from the Acronis Academy.

No associated costs

Start learning right away — Acronis' security training is available to all of our MSP partners, free of charge.
Start your training plan
Partner with an established member of the cybersecurity community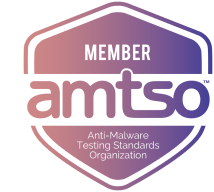 *Exact list of certifications and standards may vary for specific data center, please request additional information from your account manager.
About data centers
Acronis' security-first approach
Acronis' products ensure all your data is end-to-end encrypted at every stage so only you can access it. We employ transparent, security-centric development practices and ensure regular security training for engineers to protect customer data from modern threats. Acronis tests its agents with independent testing laboratories such as VB100, SELabs, AV Test, and AV Comparatives. Since 2018, we've run a bug bounty program on HackerOne to ensure our products employ the highest level of security.
AES-256 encryption for customer data
Security-centric development
Independent evaluations of technologies
Bug bounty program
About security at Acronis
Acronis Cyber Protect Cloud
Prevent threats from reaching your clients, and protect your endpoints and data
Sorry, your browser is not supported.
It seems that our new website is incompatible with your current browser's version. Don't worry, this is easily fixed! To view our complete website, simply update your browser now or continue anyway.