Acronis

Cyber Protect Cloud
Cloud backup vs. local backup is a critical debate for many businesses. In this article, we will explore the positive and negative sides of both approaches. Moreover, we will show you how to combine the two methods to keep your data safe, ensure unhindered data access, and carry out disaster recovery if needed.
Organizations use a cloud backup service to back up their system, applications, and data to a cloud-based server in a remote location. This server can either be private or public. Some larger enterprises have the resources and budget to maintain a private cloud backup infrastructure, while smaller organizations typically use a public cloud storage service, which supports multiple tenants. With a public cloud backup service, the infrastructure is managed by the provider, and the organization pays a monthly or annual subscription to use the service.
Advantages and disadvantages of cloud backup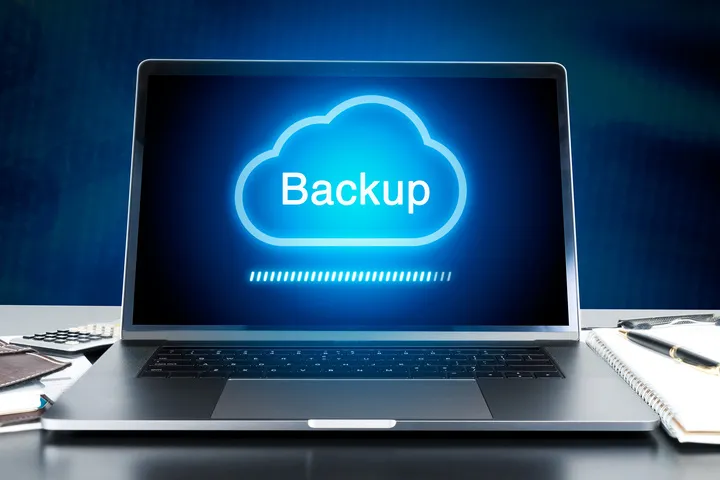 The advantages of cloud backups far outweigh any disadvantages, which is why many organizations back up their data to the cloud.
Let's go over the advantages of cloud backup below.
Save money and resources
Using cloud backup is less expensive than maintaining an on-premises backup system. Your organization does not need to purchase or maintain hardware and software, nor worry about getting approval for a capital purchase. Instead, you pay a subscription fee that is an operational expense item.
Data protection in the event of a disaster
On-premises or local backups can be destroyed in a local disaster, such as a tornado, hurricane, flood, etc. While your offices and systems may be destroyed, data backed up to the cloud will be isolated from that event, ensuring your organization can get up and running again.
Data is accessible from anywhere
If you have an internet connection, you can access your backed-up data from anywhere, anytime. While restoring a full backup from the cloud backup can take time, it is fast and easy to download just a few files from the cloud.
Better data security
Some may argue that a public cloud backup is not as secure as a local data backup. Yet, a seasoned cloud provider can provide better security for small to medium-sized businesses (SMBs) that may not have a cybersecurity expert on staff.
Protection from cyberattacks
Your data will be safe if a cybercriminal attacks your on-premises systems. In addition to compromising or destroying production data, attackers typically delete or tamper with local backups. Having remote off-site backups in the cloud keeps that data protected.
Scalability
Your organization can scale cloud services without purchasing more hardware or software. Instead, scaling cloud services is easy and can be done on demand — although your subscription price will likely increase accordingly.
Cloud backup disadvantages
Takes time to download a full backup
Depending on your internet bandwidth and the data volume, it can take hours to days to download a full backup from the cloud.
Potential for data loss when the contract ends
Be careful and closely scrutinize the cloud computing provider's policy about canceled contracts. You'll want to be sure you can access and download your backup if you decide to cancel your contract. Be sure to confirm how long the cloud backup provider will keep your data upon contract cancellation.
Difficult to switch cloud providers
If you have your data backup with one cloud provider and decide to move to another, it can be time consuming to make the switch. While you can back up your systems to the new cloud provider, you will also want to migrate your older backups to the new cloud infrastructure. Some tools help you perform cloud-to-cloud migrations, but these tools work best if you only have smaller volumes of data.
If you have large volumes of data backed up with the original cloud provider, you will need to download those files and then upload them to the new cloud provider's infrastructure. Uploading and downloading a large volume of data can take a significant amount of time, depending upon bandwidth.
Cloud storage backup types
There are three primary cloud backup approaches — full, incremental and differential backups.
Full backups take every file on a specific device (or a network) and copy it to cloud backup. If, for example, a natural disaster compromises your local backup, you can recover critical data from the full cloud backup.
If you opt for a full backup every time you make data changes, you can quickly run out of storage space. Incremental backup checks for changed files since your last backup (incremental or full) and only copies them to cloud storage.
Similar to incremental, differential backup only focuses on changed data for a new online backup. However, data backup here takes into consideration only files changed since the last full backup.
At least one full backup is required to initiate incremental or differential data copies. While the first approach guarantees protection against local natural calamities and designated cyberattacks, the second and third provide more control over your online backup process.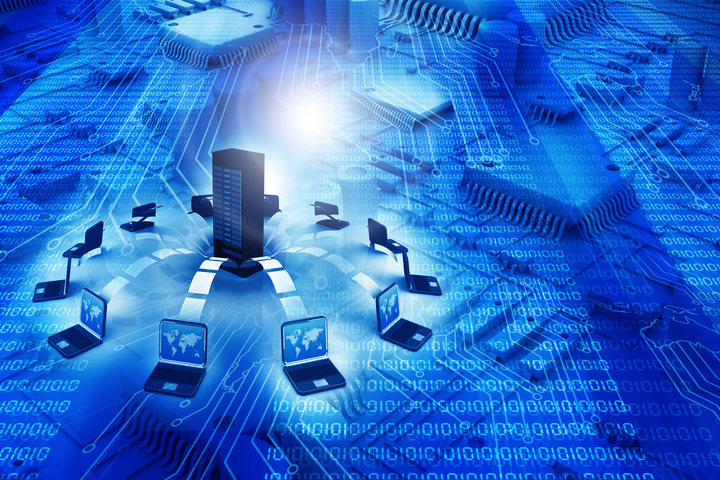 Local backup, or on-premises backup, refers to the whole process of backing up your system, applications, and data to a local device, such as tape, disk, hard disk, flash drive, CD, external hard drive or other media that is located on-site, close to the data source. While an organization is recommended to perform a local backup, you will need a second data backup on a different device (ideally stored off-site) to protect your data.
Local backup advantages and disadvantages
Fast recovery of large volumes
Since a local backup is not dependent upon an internet connection, it is much faster to recover large volumes of data from a local backup versus a cloud backup.
Know where your data is
A cloud provider can store your backups in different states (or even countries) if data compliance regulations do not apply. With a local backup, you know where your data resides and have direct control over backup data.
Local backup disadvantages
No protection in the event of a local disaster
When local backups are located close to the data source — on a local system or local data center — your data is at risk in the event of a disaster. That is why having an offsite copy of your backup is always recommended.
Can be attacked if your systems are attacked
Modern cyberattacks like ransomware don't just attack your systems and endpoints. Often, their first move is to delete local backups, preventing you from restoring infected systems and increasing the chances you'll pay the demanded ransom.
Not easily scalable
To scale your local backup system, you must invest in more hardware and software to support larger volumes of backed-up data.
The two primary choices for local data backup are HDDs and SSDs.
HDDs are a more senior local storage device than SSDs, so they're less in demand and cheaper. They are also riskier when discussing physical data protection, as the read / write arms on a hard disk drive are liable to damage when moving them around. This is why you need to be extremely careful with HDDs to protect the data stored on them.
On the other hand, SSDs are faster, take less time to boot, and are more energy efficient for extended local backup. SSDs are also quieter than HDDs as they don't have moving parts producing sound all the time.
Cloud vs. local backup — Which to use and when?
Choosing how to backup data and ensure its integrity is crucial to any business owner. When comparing cloud backup vs. local, businesses may find it challenging to balance their backup approach. This is why due diligence and sensible planning are a must.
Cloud backup solutions provide an additional layer of protection for data backups, enable disaster recovery from anywhere, and can backup data from multiple devices simultaneously.
Suppose your business relies on rapid scalability in a short space of time. In that case, a third-party service provider can deny any storage issues without the need to hire dedicated staff on-site. Cloud computing can also be cost efficient for larger enterprises handling more data, as modern cloud servers offer virtually unlimited storage capacities.
However, any cloud backup service demands a reliable, consistent internet connection globally to outweigh local backup ultimately. If your business relies on on-site accessibility and quick disaster recovery, local backup may still prove beneficial.
Keep in mind, local storage requires end-to-end encryption, a dedicated data center, and a local backup specialist to handle all important tasks on-premises. All of those make it a high-maintenance project for many organizations.
Cloud backup vs local backup: Joining forces
Nonetheless, we can step aside from the cloud backup vs local backup duel for a moment.
Both approaches aim to fulfill the same function. They focus on ensuring data safety and allowing you to restore data effectively in a disaster or other downtime scenario.
To address any possible data loss, your organization needs a hybrid backup strategy where you use both local and cloud backup. The industry refers to this strategy as the 3-2-1 backup rule, where you keep your data in three places, across two media, with one backup stored off-site, such as in the cloud. There are a few reasons why a hybrid strategy makes sense.
Regardless of the security measures your IT team and cloud provider put in place, there is always a chance that a cyberattack can compromise one of your backups. If your production systems are attacked, chances are good that your local backup will be compromised or deleted. However, if you have a cloud backup copy, you can restore your systems to a pre-attack state. The same holds if your local backup systems fail for any reason. You can recover using your cloud backup.
Alternatively, in that extremely rare case where your public cloud backup copy is compromised or the data is lost due to a disaster that affects the cloud provider's infrastructure, you can recover your systems using your local backup copy.
Acronis data backup and cybersecurity solution
Acronis Cyber Protect is the first-of-its-kind solution that integrates data protection (e.g., backup and disaster recovery) with cybersecurity and endpoint management in a single solution, administered through one console and installed using one agent. You can back up a full image of your systems, including operating systems, applications and data, to the cloud and a local device and quickly recover it if needed.
Acronis Cyber Protect also protects your systems and data against malware – including ransomware and cryptominers — with full-stack, next-generation AI- and ML-based protection, automated patch management, vulnerability assessments, and URL filtering. The solution also provides remote work and anti-pandemic features to protect your systems and data, regardless of location.
Whether your IT department or managed service provider (MSP) delivers this unique cyber protection solution, Acronis Cyber Protect provides the most cost-effective solution to help your organization avoid downtime, eliminate data loss, and mitigate security breaches, including zero-day attacks.
About Acronis
Acronis is a Swiss company, founded in Singapore. Celebrating two decades of innovation, Acronis has more than 1,800 employees in 45 locations. The Acronis Cyber Protect Cloud solution is available in 26 languages in over 150 countries and is used by 20,000 service providers to protect over 750,000 businesses.