Cyber Protect Home Office
formerly Acronis True Image
You sat in front of your computer for hours to score the best seats. Whether you were going to Coachella, the World Cup, or Hamilton, you knew it was going to be a once-in-a-lifetime experience – so you recorded a few special moments on your smartphone, recording some highlights that you could share with friends later.
But even if you're syncing your devices via the cloud, you can still lose those videos in the blink of an eye, either because a ransomware attack encrypts them or you accidentally hit delete. In either case, you'll want a video recovery tool to keep you from losing your once-in-a-lifetime video forever — but you have to act quickly.
Let's look at some of the things you need to know about deleted video recovery, including:
What video recovery software does (and doesn't) do
Video recovery allows you to access deleted files and easily reinstall them. Whether you accidentally deleted the video file or you've reformatted the hard drive partition and lost your media contents, recovery software can help recover the missing video file quickly and easily. The right video recovery tool will search your entire hard drive for the lost file, review the data to ensure its intact enough for recovery, and help restore it to your device.
Recovery Is Not Restoration
Video recovery software has limitations. It's easy to confuse the terms "recover" and "restore." When your operating system saves a file, it saves the information and gives that information a digital address. It's similar to putting household items in a drawer. As long as you remember which drawer they are in, it's easy to sort through them and find things.
When you delete a file, the computer usually deletes the digital address but not the information. Following our drawer metaphor, it's not that the household items were destroyed – the owner just forgot which drawer they were in. If they can find the right one again, their items will still be there.
Recovery software simply helps the computer "remember" where certain files were stored on the disk. As long as that disk space hasn't been overwritten, the file will be there. However, if your operating system overwrites the information, the address and the information are gone forever.
If you've created a backup of the file, you're storing a duplicate version somewhere else so you can retrieve it if something happens to the original. Restoring from backup lets you retrieve that copy any time, regardless of whether your operating system overwrites the file.
Formatted video file recovery options
You decided to partition your hard drive to try to enhance performance speed and keep your files separated logically. In fact, annually formatting your hard drive can help you maintain peak performance for your computer.
The challenge is that whether you're creating a hard disk partition or formatting for speed, the operating system can delete information, test disks, note bad sectors, and create internal address tables.
To the inexperienced, this process appears to erase data. This can send many users into a frenzy over potentially lost video files. The good news is that all it really does is erase the address tables that allow your operating system to locate the files. The data, unless the information has been overwritten, remains on the drive.
To recover deleted videos, you can use a software tool that searches for file types and helps you find them. With the right utility, you can recover your videos by searching for all video file types including AVI, MOV, DIVX, MP4, MPEG, 3GP, XVID, and M4V, as well as mobile media file types.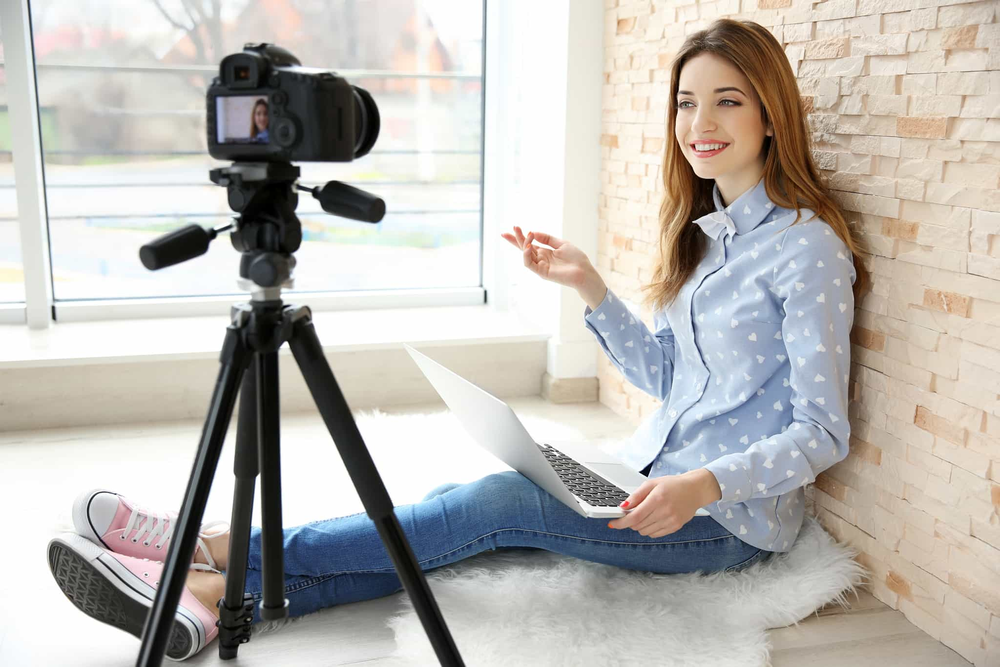 The differences between external SD card video recovery and internal hard drive recovery
The likelihood of recovery depends on where you stored your video files and what kind of internal hard drive you use. To better understand the potential for recovery, you need to understand the different ways that storage options work.
Video files take up hard drive space. If you're trying to store videos on an SD card or external hard drive, the recovery process may be easier than on an internal hard drive.
However, an SD card or external hard drive poses two potential risks.
Removable media such as USB flash drives and SD cards are used across a variety of devices and are therefore more prone to ransomware and malware infections. If you're using a shared computer to access the files, a virus can encrypt or corrupt your files.

Making space on an SD card or removable media can lead you to delete a file accidentally that you realize you need later.
With an SD card, video recovery is more likely to be successful. Removable media only writes new data when you tell it to do so. If you don't add more files to the media, then an undelete tool is more likely to help you find the files again.
The same can be true with conventional hard disk drives and most network attached storage devices (NAS). If you're controlling how and when information is saved to these devices, you may be able to recover deleted video files with a software option.
Solid-state hard drives (SSDs) pose a bigger problem. While they make your laptop faster, more energy efficient, and more durable, using SSDs come with a few tradeoffs. One is price. Another is the ability to recover deleted files.
Recovery is problematic because internal SSDs use an optimization protocol called TRIM. This protocol automatically and instantly removes all the data as soon as you delete a file. That means if you're using an SSD to store video files, you won't be able to recover them with an undelete tool.
How to choose a video recovery software
If you've accidentally deleted a video file or had a virus remove it, you need a utility to help recover the file. To make the right choice, you can look for a solution that provides the following:
Reliably locates a variety of files. Because deleting a file removes the path but retains the data, you want to find a tool that searches for the file type. In the case of video recovery, you want something that can search your hard drive for all of the ways you might have formatted a video.
Easy navigation. The file recovery process can be confusing. An easy-to-navigate tool should incorporate a "wizard" style walkthrough, similar to your software installation wizard.
Ease of recovery. Once you delete a file, it reverts to its pure data form. In other words, the name you used when you saved it may no longer exist. Moreover, you need to be able to look at the files quickly to see what they contain so that you only recover the ones you want.
Review file damage. Even if you locate the file, it may not be recoverable. Ransomware, malware, changes to hard disk drive partitions, and disks with bad sectors can all impact the file's integrity. Too much damage, and the video file won't be recoverable even if you do find it. A tool that estimates the likelihood of recovery can save you time and effort.
You take videos for a variety of reasons – from engaging in creative work to remembering the best experiences of your life. While regular backups remain the best way to restore your video files, the right video recovery tool can help you when you need it most – at the last minute. Acronis Revive can help you in a pinch by locating accidentally deleted files and helping you estimate the likelihood of recovery.
Whether human error or a computer virus caused the accidental deletion, Acronis Revive is your best shot at restoring those files.