Acronis

Cyber Protect Cloud
Backup today is a lifeline to the future for small, medium, and enterprise organizations alike. That's because data is the world's most valuable resource (more so than oil, according to The Economist) and you have to protect it. With a backup solution in place, businesses can keep running.
Of course, to ensure that's true no matter what happens – from natural disasters and human error to ransomware attacks – organizations require two things:
A backup plan that includes local and cloud backup, upholding the 3-2-1 Rule of Backup

A backup solution that ensures protection from today's cyberthreats, or which combines data protection with cybersecurity (i.e. cyber protection)
Whether the backup plan or backup solution (or any components like the remote backup server, data center storage, etc.) are orchestrated by a managed service provider (MSP) for their business customers, or whether these are handled internally at a small to medium-sized business, it's important to understand:
The basics of an effective, modern backup plan

How a backup solution is managed

The advantages of on-site versus remote backup server deployment

How to choose a remote backup server deployment option for your use-case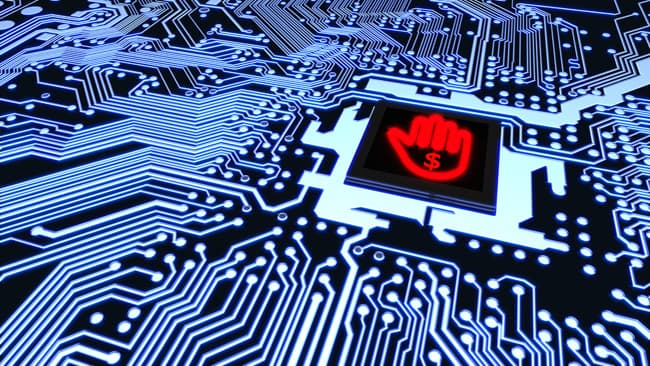 This article covers each of these points so it's clear what effective backup requires today. Then we offer key insights so you can evaluate your options and make the right cloud deployment decision for your needs.
The nuts and bolts of an effective backup plan
Threats to data today include natural disasters (like fire or flood), human error, and cyberattacks. That's why an effective backup plan needs to consider – and account for – each of these possibilities. A multi-faceted approach to backup combines both local and remote (cloud) strategies so your data is safe and recoverable in any event.
To do that, start by following the 3-2-1 Rule of Backup: create three copies of your data, store (at least) two copies on different media, and store one of these copies off-site. By employing a backup solution that's multi-faceted, organizations can ensure their data is always recoverable – whether through their local backup solution or by accessing data stored in a remote data center.
Note: Following this rule has been a best practice since the twenty tens, and it remains a key approach. But businesses today need to be sure they aren't counting on legacy data protection solutions to support their 3-2-1 strategy. The level of protection that's required to fight modern threats combines data protection with cybersecurity, or cyber protection.
Managing your backup solution
So how do you get access to your backups? A backup server is a type of server that facilitates data, file, application, and/or database backup. It has both hardware and software capabilities so you can manage and recover your backups – it can be locally-based or a remote backup server. Typically, your deployment type will dictate where the server lives.
With on-premises backup solution deployment, the backup server is installed in the local network. When it comes to cloud deployment, a remote backup server is used. This means that the backup solution is deployed off-site, for example in a data center.
When it comes to using a remote backup server, a backup agent is installed on each machine that needs to be backed up – or selected machines, in the case of agentless VM backup; with a local server, sometimes no agents are required.
Note: Cloud storage space is often sold separately from the backup solution license. This design enables customers more choice over where their data is stored.
Top advantages associated with remote versus on-site backup server deployment
When using a remote backup server, rather than one that is on-site, you can:
Orchestrate recovery after a site-wide disaster. Your local backup infrastructure (including the local backup server) gets destroyed when a disaster hits an entire site. This outage is important to realize because it significantly increases recovery times. If you're using a remote backup server, your infrastructure stays safe.

Gain easier, more cost-effective protection of multiple, geographically spread sites. This means that rather than deploying a backup server in each of your offices, for example, you can deploy a single remote backup server to orchestrate data protection everywhere.

Improve how well you protect your mobile workforce. That is, for network performance (and therefore shorter backup and recovery times), it makes sense to deploy a remote backup server so employees working elsewhere receive the same level of protection as those that work in the office.

Benefit from financial and technical (i.e. networking) advantages that come with hosting your backup server with a colocation or a data center provider, rather than on-site. Sometimes the business just doesn't have the required IT infrastructure or network resources in the local office, or it's simply more cost-effective to outsource hosting these needs to a data center provider.
Exploring options to deploy a remote backup server
There are several ways organizations can access a cloud backup solution, no matter how small they are or if done so with the help of a MSP. Consider these distinct use-cases and their advantages:
1. Physical server in colocation. A colocation center is a type of data center. Businesses who leverage the support of a center gain access to equipment, space, and infrastructure – or a host site for your remote backup server and other essential elements to run your remote backup system seamlessly. Businesses who use a colocation achieve the highest level of control over their data, plus the economics are friendly; you save on operational expenses (OPEX) while achieving higher capital expenses (CAPEX).
Small- to medium-sized businesses may consider using this approach. They simply need to buy backup software such as Acronis Cyber Protect (formerly Acronis Cyber Backup), which offers flexibility as to where to deploy the software – locally or off-site – and deploy it accordingly.
2. Virtual machine in a public cloud. A public cloud offers data storage, applications and other services via the internet. Public (and private) clouds run on virtual machines, which simulate a computer's operating system off-site.
Businesses that wish to leverage the power of a public cloud provider typically turn to one of the 'big three': Amazon Web Services (AWS), Google Cloud, or Microsoft Azure. These providers host the remote backup server itself (plus offer the infrastructure needed to run cloud backups in a disaster recovery scenario). Certain backup solutions like Acronis Cyber Protect (formerly Acronis Cyber Backup) are flexible enough to be deployed in these public clouds. In turn, businesses can get started quickly and scale without thinking twice.
3. Backup-as-a-service (BaaS). With BaaS solutions, small- to medium-sized businesses can run their own remote backup solution so long as they have one IT person in-house to manage it. After purchasing the BaaS solution (e.g. Acronis Cyber Protect (formerly Acronis Cyber Backup) as a Service), you're all set – it's already deployed in the vendor-managed cloud. Better still, the vendor knows the product inside and out, making it easy for users to get started and a snap to maintain.
4. Managed backup-as-a-service (BaaS) by an MSP. Maybe you're an MSP looking for a BaaS solution. Or, if you're a larger organization with numerous IT needs, you may already be working with a managed service provider, or considering it. Solutions like Acronis Cyber Backup Cloud are purpose-built for MSPs, ensuring they have all of the tools needed to deliver easy, efficient, secure cyber protection that meets today's business requirements.
For many organizations, the advantages of working with an MSP amount to simply smart business practice. You don't require any internal IT staff. Plus, an MSP isn't just a software reseller – they are a trusted advisor who knows all of your IT needs and can help you make the right decisions for your business. They often specialize by industry, too, helping to ensure your business complies with regulations, which is particularly important when it comes to choosing a backup solution.
No matter your use-case or if you're a service provider handling various use-cases, Acronis has an effective backup solution for any deployment need, giving you the practical advantages (and peace of mind) needed to keep data safe.
Acronis Cyber Protect (formerly Acronis Cyber Backup) as a Service offers an easy-to-manage, reliable, infrastructure-free cloud solution with a vendor-managed remote backup server, so you remove all implementation and maintenance hassles.
If you're a service provider, Acronis Cyber Backup Cloud is just for you. On top of the robust cloud-based backup solution capabilities, it offers numerous features for MSPs, like white-labeling, a multi-client management portal, integration with RMM and PSA tools, and much more.
About Acronis
Acronis is a Swiss company, founded in Singapore. Celebrating two decades of innovation, Acronis has more than 1,800 employees in 45 locations. The Acronis Cyber Protect Cloud solution is available in 26 languages in over 150 countries and is used by 20,000 service providers to protect over 750,000 businesses.