Acronis

Cyber Protect Cloud
For Mac users, there's no better way to expand storage capacity and share files across networks than NAS. But with so many NAS solutions available for home and business use, knowing what you'll need can be tricky. Here's how Mac users can make the most out of NAS, and a look at the top four NAS solutions currently available.
Back to basics: what is NAS?
NAS (Network Attached Storage) is a file storage device that serves as a centralized point of data access and retrieval for network users and heterogeneous clients. Used for both home and business networks, NAS devices can expand and supplement a network's storage capacity and facilitate easy file sharing.
NAS devices connect through a network's router or switch to provide simultaneous access to file shares. They're a convenient storage solution for anyone dealing with ever-increasing file sizes – either at home and at work. That's because they allow you to simply add-on to current network hardware, without having to replace the existing storage solutions.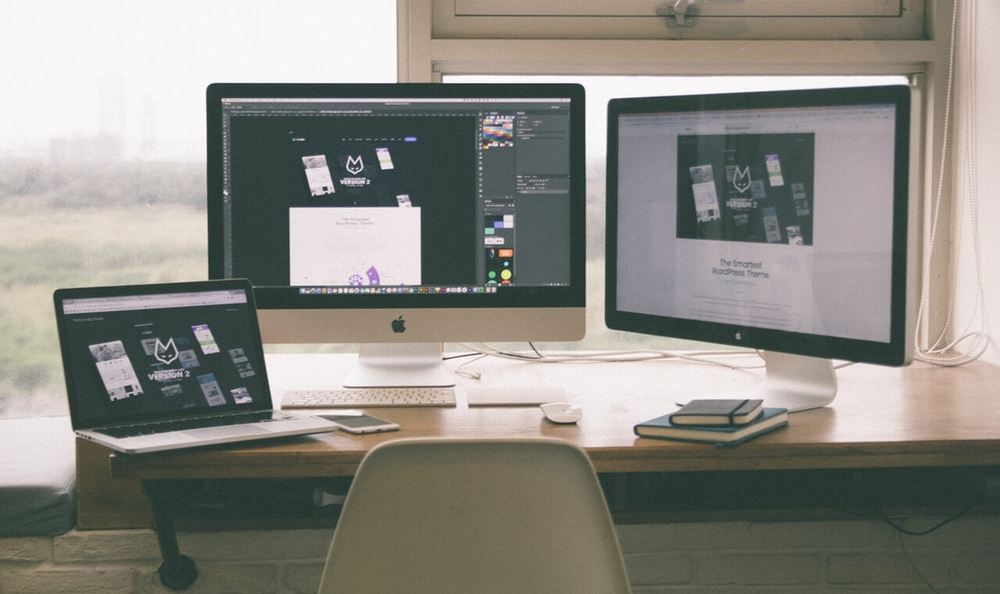 NAS provides safety, control, and convenience. Instead of each user using their own local storage or cloud storage (Google Docs, Dropbox, etc.), NAS devices offer a way to have all files under one roof. And unlike external USB storage drives, NAS file shares are simultaneously accessible by every network user. NAS devices are used in a variety of ways in home and enterprise environments. They are frequently used as adaptable storage capacity, 'private cloud' shared storage, centralized and secure data storage, and as a backup destination for device data.
Many home network users are turning to NAS devices as a cost-effective solution for introducing shared storage between a few users, since it's a one-time expense instead of the recurring costs required by some other options. They're commonly used for media storage that's accessible by any device connected to the network. They are also an easy and convenient way to share files via a central hub. For this kind of application, it's important to choose a NAS solution that supports AFP (Apple Filing Protocol) in order to retain the convenience of Spotlight file searching (with content searches) and Apple's Time Machine NAS backup. Examples of AFP supported NAS can be found at the end of this article. With so many Apple devices being used at home – from iPhones and iPads to iMacs and MacBooks – individuals and families need a safe way to back-up their devices. NAS can provide easy storage for on-site backup using Time Machine or other third-party software such as Acronis True Image. (Keep in mind though that on-site backup alone is insufficient for truly securing your data. It's better to create the dual protection of simultaneous creating a local backup and an off-site version you store in the cloud in case.) An additional, essential consideration when selecting a NAS device for home use is the number of drive bays. Devices typically feature one to four bays, which corresponds to the number of hard disks – and therefore additional storage – the device can accommodate. While it's not necessary to have a NAS with four bays, at least two bays are recommended. Why? Because data stored on a single drive doesn't allow for a back-up contingency, which is far from ideal. A single-bay device means no out-of-the-box redundancy. Also, many NAS devices aimed at home users have fixed disks – which means you can't swap a disk for one with greater amounts of storage. Whenever possible, look for an expandable NAS device. Up to 10TB is sufficient to meet the needs of most home users and in open devices (i.e. not fixed) additional disks can be added with relative ease. Lastly, when considering the appearance of a device, remember that svelte, unassuming NAS devices might look the best, but they typically lack the options for expandable storage that their bulkier brothers possess.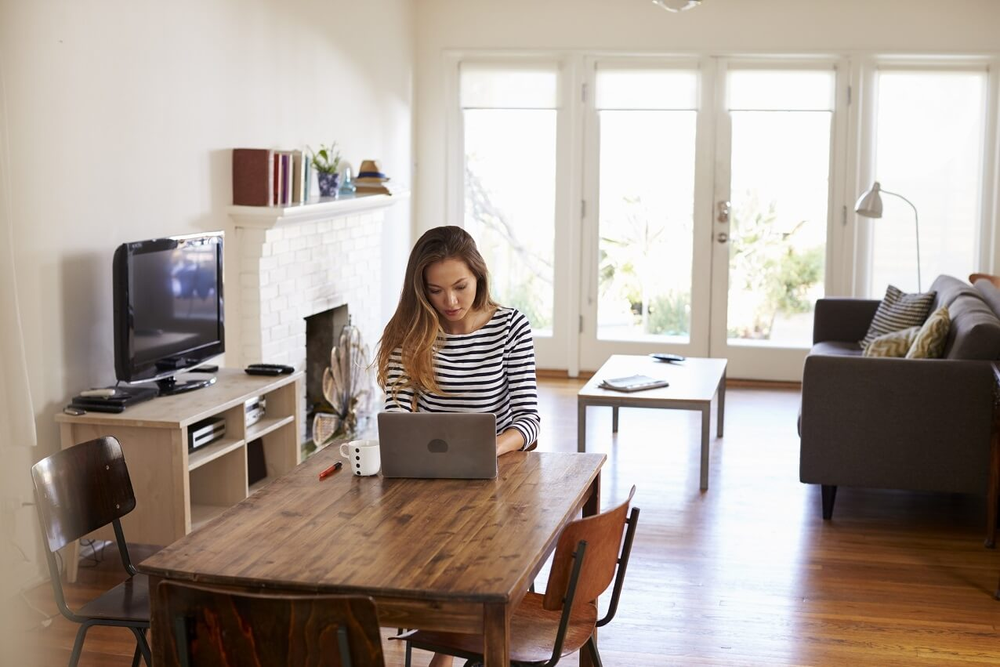 Storage for small and medium businesses
Suffice to say that strong networks are essential in business – but equally essential is their ability to grow and scale, and scaling is as much to do with the security of data as it is total terabytes on a network. NAS in RAID enables effective, immediate network scaling. NAS in RAID are also used to address disk fault tolerance – knowing that if a disk fails, its data is preserved on a second disk – and performance, with additional drives to assist in data retrieval operations. File sharing and access is important to every business. Coordinated projects that require multiple users to work from a single file, for example, are common in creative and marketing organizations. NAS file sharing is a much more convenient, secure, and practical than juggling files over email or the cloud. Not only do on-premise users have access, but remote users share equal access to essential files. NAS are also easy to manage. They don't require significant network expertise to install or manage, and they can be configured and monitored via a web-based (or sometimes app-based) interface. When selecting a NAS, it's worth taking note of the device's connection options. While all NAS feature ethernet connections, additional connections come in the form of USB ports. USBs (both 2.0 and the faster 3.0) can be used to add printers or additional USB external storage drives, which further expands storage while leveraging the centralized file-sharing capability of the NAS and its interface. For ethernet, a minimum of a pair of gigabit ethernet ports (or 10 GB on high-end models) is recommended, which can be configured to work in tandem to improve performance, bandwidth capacity, and failover (i.e. if one port fails, the other will maintain the connection). More than anything, NAS is a cost-effective solution for data redundancy and backup, eliminating the need for elaborate and expensive network servers or on-hand network technicians. For unified backups for every type of device, Acronis Cyber Backup is the leading solution for device backups for small businesses, compatible for both Mac and Windows devices in mixed environments. Form factor usually relates to two essential factors: aesthetics and total number of bays. Standard NAS are cube shaped and, as we've already mentioned, offer capacity for up to eight drives. At the higher end of the market, there's rack-mounted solutions that offer considerably more bays and are designed to fit into server cabinets (as opposed to sitting on a desk). It's also worth noting that as a business you're more likely to look to RAID setups, which necessitate additional drives to maintain an attractive amount of storage and security for the stored data. When considering the cost, read the fine print of each device to see whether the device is shipped with hard drive disks pre-installed or whether hard disks need to be purchased separately. A final consideration for businesses is a NAS' enterprise features. Without third-party software, you'll want an NAS device with multi-protocol support for mixed device environments. That typically includes SMB, AFP, and NFS. Most devices offer enterprise support in the form of user account management, while higher end models may feature an onboard FTP service for greater file sharing flexibility.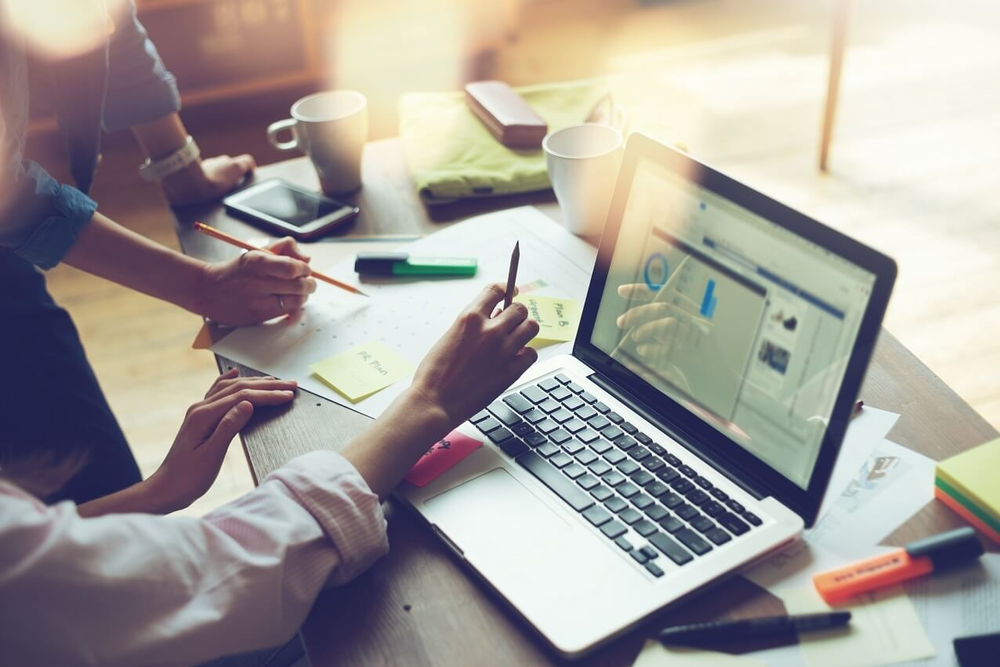 Top NAS models and brands
First thing's first, if you're using a Mac you'll want a NAS with AFP support (unless you're using a third-party service to provide AFP support in mixed OS environments, such as Acronis Files Connect). Here are four NAS solutions that support AFP: Synology DiskStation DS216+II https://www.synology.com/en-uk/products/DS216+II Synology is one of the leading vendors of NAS devices. Their models are enormously popular with Mac users, especially video editors and designers, because of their ease of integration, customizable storage capability, and functionality. Several versions are available, each offering with different number of drive bays – from two (with 20TB of storage at 10TB a piece) to eight and more. The DS216+11 connects via AFP and has options for additional external storage to be added via eSATA and USB. Drobo 5N2 http://www.drobo.com/storage-products/5n2/ An option favored by Mac users at home is the Drobo 5N2, known for its design, ease-of-use, and user-friendly interface. It features built-in RAID software, BeyondRaid, so you don't have to learn about RAID configurations, and features quick plug-in-play disk installation for expandable storage. iOSafe 218 https://iosafe.com/products-218nas-overview iOSafe sells itself on one core value: safety. It's set in RAID out-of-the-box and is water and fire resistant. Even if a natural disaster fries or drowns the electronics, the hard drives are deeply buried and protected, so data retrieval is always possible. Installation isn't as easy as alternative AFP-friendly NAS devices, but the iOSafe 218 is intended for the security conscientious and provides robust protection against data loss. WD My Cloud Mirror https://www.wdc.com/products/personal-cloud-storage/my-cloud.html This Western Digital NAS is great for personal use. It sports a slimmed down form factor with a white shell, and looks at home next to any Apple device. Unfortunately, its trim shape means it's only a single-bay unit, which can accommodate anywhere between 2TB and 4TB (depending on the disk size) with USB 3.0 connections for additional storage. While it cannot back itself up, there are other options for NAS device backup through cloud and third-party providers, such as Acronis.
Issues can arise when leveraging the convenience, ease-of-use, and user preference of Mac computers with NAS in Windows-based network environments. NAS devices often work in conjunction with Windows Servers and DFS for a single namespace for all shares, for example, and enterprise admins increasingly look to Windows-based environments for a cost effective and scalable network solution. Heterogeneous environments (in which Mac users work alongside Windows network servers and Windows users) are plagued by compatibility issues. These include data loss, file corruption, loss of essential Mac features (Spotlight search etc.) when connecting via SMB, and problems naming and saving files. So while Macs can connect via SMB to NAS devices, the result is a limited and compromised experience.
Mac users can turn to NAS for huge cost and convenience benefits. But their experience is limited if the NAS connects using anything other than AFP – making AFP support a required feature of their NAS device. Acronis Files Connect is a better, alternate solution to this, however – and removes the need for AFP support. Acronis Files Connect is an AFP file sharing server that runs on Windows servers. It enables Mac users to connect to NAS SMB file shares using AFP, their native protocol. This means no more compatibility issues in heterogeneous environments – and Mac's full features are retained (e.g. Spotlight content searching in SMB shares, Time Machine support for backup, etc.) It also opens up Mac users' choices for NAS to non-AFP supported devices, with AFP connections enabled to non-AFP capable servers.
About Acronis
Acronis is a Swiss company, founded in Singapore. Celebrating two decades of innovation, Acronis has more than 1,800 employees in 45 locations. The Acronis Cyber Protect Cloud solution is available in 26 languages in over 150 countries and is used by 20,000 service providers to protect over 750,000 businesses.