Cyber Protect Home Office
formerly Acronis True Image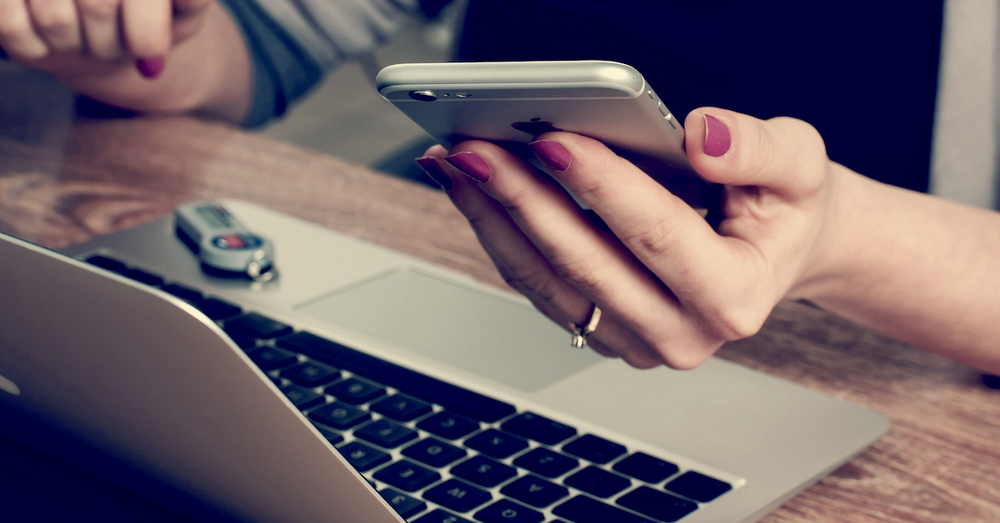 Acronis True Image is a very easy software to install and use, but with more than 5 million users, we get an occasional request from new buyers to help them install and set up their first backup. Earlier this year we decided to optimize this process and give new customers an opportunity to request an installation service when they purchase the product online.
The concept is simple. A new user adds Acronis True Image to a shopping cart and when he or she proceeds to checkout, they see an option to add an Initial Setup Service to their order.
When the order is complete, they have one year — 365 days — to use the service. There is a simple request form that allows them to specify the most convenient time to install the software.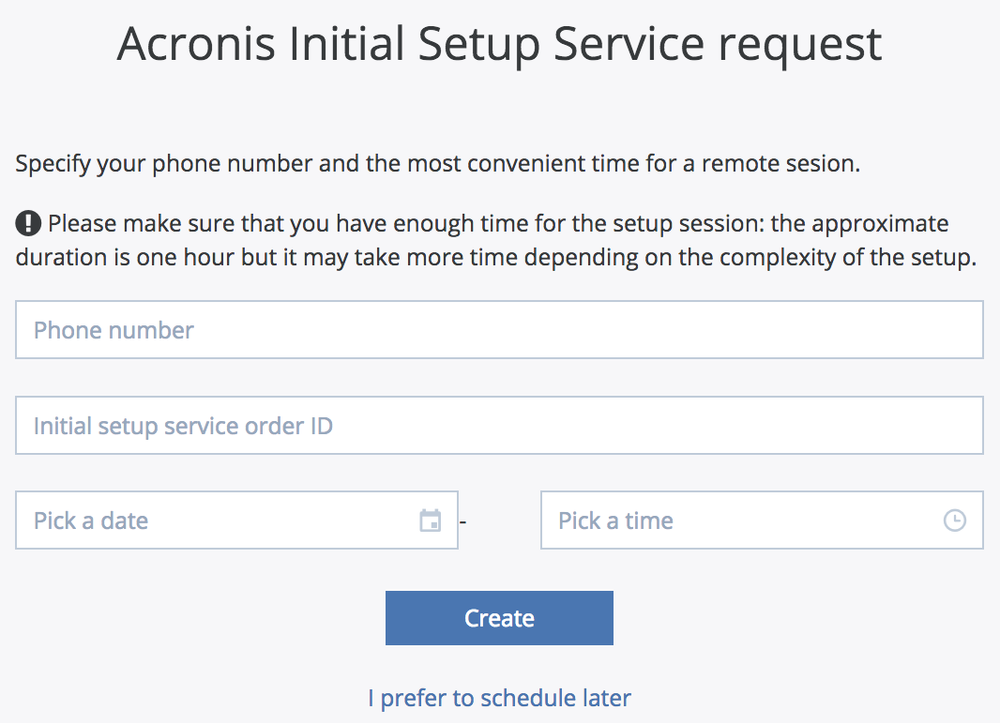 For those customers who realise that the software is in fact easy to install and decide to configure their backup plans and activate Acronis Active Protection (an AI-based feature that automatically blocks ransomware attacks) themselves, there is a 30-day cooling off period when they can get request a cancellation and get their money back — without any questions asked.
In fact, about 10 percent of Initial Setup Service orders get cancelled exactly for that reason. And we hope that this number is going to increase! And from those who used the service — our recent survey showed that 94 percent are very satisfied, giving us reassurance that we are on the right track with customer service.
Here is what one of our new customers said: "I just wanted to let you know I very much appreciated the customer service experience provided by [Acronis support engineer]. In slightly less than one hour he installed the new Acronis True Image 2018 on my new Windows 10 machine and completed a full backup. He also walked me thru the product and explained in detail how the product works. That is a terrific service to have a priority engineer on the initial setup. I learned more from him than I would have on my own in 3 weeks. I have always had a high regard for Acronis products and its customer service. Your customer service continues to be excellent."
So what does the Initial Setup Service include? Everything the customer needs to get Acronis True Image up and running:
A phone call from a priority support engineer at the requested time

Product installation on Windows or Mac via TeamViewer or WebEx

Product interface explanation

Setup of a backup plan

Bootable media creation (for future use)

Backup setup on a mobile device if required

Follow-up email with the session's summary.
There are also traditional methods to request support — through the Help menu inside Acronis True Image or online at https://www.acronis.com/en-us/support/
We welcome customers' requests and use support tickets to identify customer needs and improve the software. With yearly product releases and consistent updates, our customers always get the best of technology and amazing customer service, exactly when they need it.
Try Acronis True Image Today!