The most feature-rich toolkit for managing your data and hard drives
Get the most from your system with a comprehensive disk management solution
Acronis Disk Director Business provides all the necessary tools to optimize, protect and manage your hard drives and data. Safely create, customize, and organize partitions and your hard drive's structure, without risk of data loss.
Maximize performance

Ensure your system is optimized with better disk and volume management. Create, resize, move, clone, split, format and merge volumes – all in one solution.

Configure hard drives

Managing hard drives and partitions is made easy, allowing you to do more in less time. Format, label and activate partitions in one simple step.

Manage data with ease

Simplify the most complex operations on your disks and partitions through an easy-to-use management portal, allowing you to get the most from your system.
Key features
Manipulate

Manage your data, whether you are splitting, resizing, converting or merging volumes. Create, convert and copy files and volumes as needed.

Partition

Create partitions quickly and easily. One step formats, labels and activates partitions, reducing the time spent and your risk of errors and data loss.

Clone

Migrate everything on one disk – from the OS to apps to system preferences – to a replacement disk in mere minutes. Cloning an exact replica avoids headaches, mistakes and lost hours.

Recover

Recover volumes that were accidentally deleted, damaged by hardware failure, or affected by a malware attack – all through a single, easy-to-use solution.
Features
Format

Make complex operations easily and efficiently through an intuitive management portal. Format your drive with the correct file system - FAT16, FAT32, NTFS, Ext2, Ext3, Reiser3, Linux, SWAP.

Install

Boost your processing power by splitting an existing volume into two and installing an operating system on the second one to create another processing volume.

Convert

Adapt your system to meet new and changing requirements in mere moments. Converting disks from basic to dynamic, or vice versa, is fast and easy.

Span

Maximize the use of your disk space by creating a single, logical volume from the unallocated space across multiple physical disks. Supports up to 32 disks.

Access

Benefit from the direct byte access and editing capabilities of the Acronis Disk Editor when modifying your disk.

Boot

Create bootable media so you can launch your system from a CD/DVD or USB drive, even when the disk has no OS installed. Includes support for the Windows 10 Preinstallation Environment.

Manage

Browse detailed information about all hard disks, partitions, and files systems, hide or make visible any partition type, and preview changes before applying them.

Optimize

Get the most out of your system by examining and automatically optimizing the use of hard disk space.
Disk Director
The most feature-rich toolkit for managing your data and hard drives
System requirements
Windows
10 – Home / Pro / EDU / Enterprise / IoT
8/8.1 – except RT
7 / Vista / XP SP3
Windows Server
2003 SP1 / R2 and later – STD / ENT
SBS 2003
2008 (R2) – STD / ENT / DC / Foundation / Web
SBS 2008 / 2011 / 2012
Multipoint Server
Storage Server 2003/2008/2008 R2/2012/2012 R2/2016
2016 – all, except for Nano Server
File system
FAT16 / FAT32 / NTFS
Ext2 / Ext3 / Reiser3
Linux SWAP
A sector-by-sector mode is available for copying and moving partitions of any other type
Store images on
HDD / SSD / PC card
IDE / SCSI and SATA interfaces
Basic and Dynamic (LDM) disks
MBR and GPT disks
CD-R/RW / DVD-R/RW / DVD+R / DVD+RW / DVD-RAM / BD-R / BD-RE
USB 1.1 / 2.0 / 3.0, FireWire
Looking for help?
Frequently asked questions
What is Acronis Disk Director?

Acronis Disk Director is a disk and partition management tool. It has a rich and sophisticated set of operations ranging from creating and splitting volumes, to cloning disks, to restoring MBR and repairing file/folder structure.

Who needs Acronis Disk Director?

This product is built for everyone who needs a disk management tool. Whether you need to quickly split a partition without damaging your data, or you are looking for a professional tool to boot your crashed machine so you can repair the disk, Acronis Disk Director delivers.

What is new in Acronis Disk Director?

Support for Windows Server 2016
Support for UEFI
Support for 4K native disks
Updated media kernel
64-bit Linux boot media and 64-bit WinPE media are now included

What are the main benefits of Acronis Disk Director?

Efficiency: Reorganize your servers and workstations for better performance and data safety
Flexibility: Resize, copy, move, split and merge partitions without losing your data
Powerful: Optimized to offer the best Windows performance
Ease of Use: User friendly interface and wizards guide you to get the most out of your system

What are the main features?

Manage all your disks and volumes with extreme flexibility
Carry out a vast array of disk and volume management operations:

Resize, move, copy, split and merge volumes without data loss or destruction
Format and label volumes, assign volumes letters and set volumes active
Ease-of-use
User friendly interface and wizards guide you in order to get the most out of your system
Recover lost or deleted partitions
Acronis Recovery Expert helps you to recover accidentally lost or deleted volumes on basic MBR disks
Boot from CD/DVD or USB stick
Boot your system from CD/DVD or USB stick and manage all your volumes
Disk Editor
Edit disk at the sector level
Create scripts for application tasks
Powerful and easy-to-use tool for managing disks and volumes on local and remote machines

How many servers can benefit from one Acronis Disk Director Server?

You are allowed to install and use Acronis Disk Director Server on one server. In case you have more than one system, you should use several licenses or consider buying a Technician license.

Can I try Acronis Disk Director Server before I purchase it?

What languages are available in Acronis Disk Director?

English
German
Russian
Japanese
French
Italian
Dutch
Polish
Czech

Why register Acronis Disk Director?

There are significant benefits to registering your copy of Acronis Disk Director via the Acronis website, including:

Оne year of the Acronis Advantage Premier maintenance and support service
Free post-sales technical support for 30 days after purchase. Support is available via email and chat 24/7
A secure place to keep your serial number
Legal certainty about the software you have bought and are entitled to use
Information about the latest product updates and special offers
An overview of all your licenses
Exclusive information on demand about new products and special offers


See Registration at Acronis Website and Registering Acronis Products at the Website.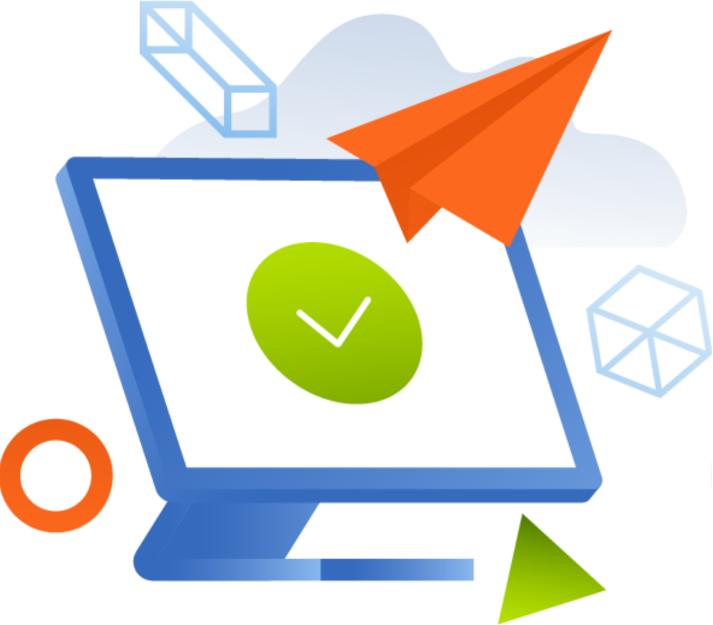 Subscribe for tips, news and occasional promotional offers from Acronis
Sorry, your browser is not supported.
It seems that our new website is incompatible with your current browser's version. Don't worry, this is easily fixed! To view our complete website, simply update your browser now or continue anyway.