Stop data leaks at the source with complete endpoint data loss prevention (DLP)
Minimize insider threats

Prevent data leakage due to employee negligence or malicious insiders by blocking any unauthorized attempt to access or transfer data, discovering and protecting sensitive data-at-rest.

Gain visibility into data protection

Reduce the complexity of data protection and cut reporting times with a single DLP solution for thorough visibility over data flows and user behavior.

Enforce process compliance

Reduce information security risks and comply with IT security standards and regulations by enforcing data use and handling policies that users can't avoid following.
Control costs with modular architecture
Acronis DeviceLock DLP is comprised of different modules that serve as complementary functional components with incremental licensing to protect data-in-use, data-in-motion, and data-at-rest. Only purchase the functionalities that your business needs for DLP security.
Acronis DeviceLock DLP - Endpoint DLP
Acronis DeviceLock Core

The fundamental, baseline component of Acronis DeviceLock Endpoint DLP to prevent leakage of data-in-use with context-aware controls over local data flows through ports, peripheral devices, and virtualized sessions.

Acronis DeviceLock NetworkLock add-on

Protect data-in-motion with controls over data access and transfer operations through network channels, based on the operation's context.

Acronis DeviceLock ContentLock add-on

Prevent unauthorized usage and transmission of confidential data, even in images or unstructured data, through content-aware controls over both local and network channels.

Acronis DeviceLock User Activity Monitor add-on

Monitor end-user activity, keystrokes, and running processes on the endpoint based on DLP-related events for security investigations and auditing purposes.

Acronis DeviceLock Search Server add-on

Ease auditing, investigations, and forensic analysis with full-text searches in the central event and shadow log database, populated by Acronis DeviceLock DLP agents.
Acronis DeviceLock Discovery
A standalone product that reduce the risk of data loss with automatic discovery of exposed sensitive data at rest – protecting it with configurable remediation actions, alerting admins, logging, and reporting.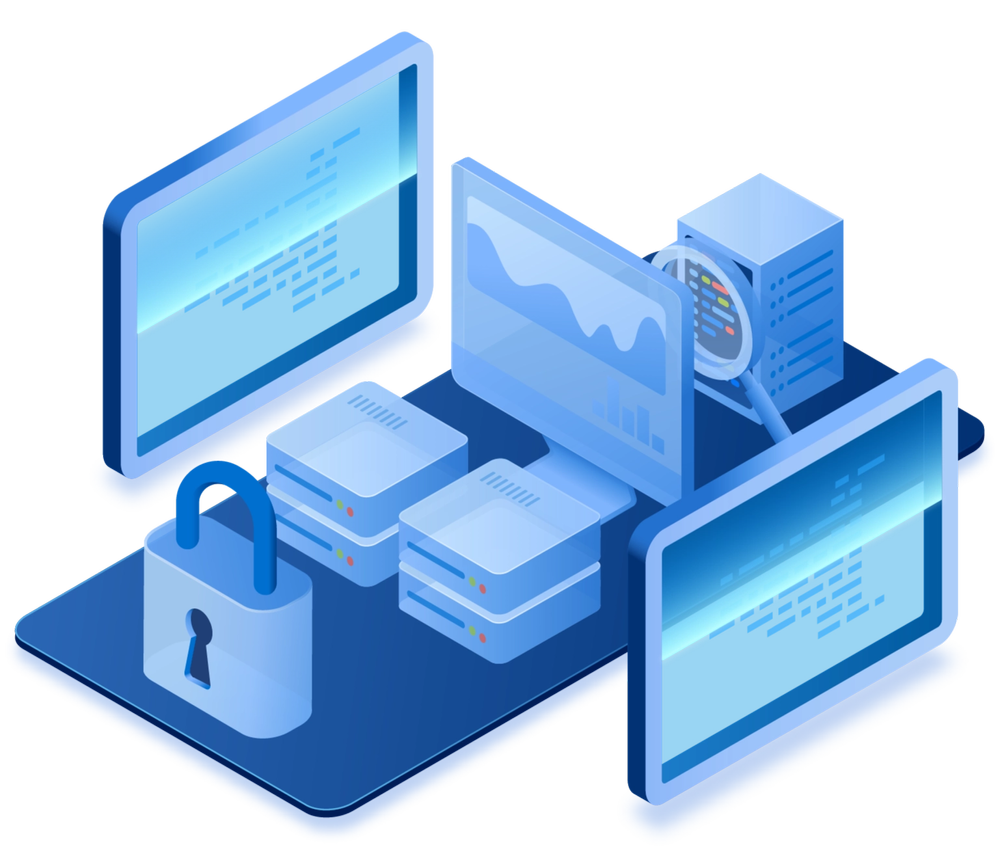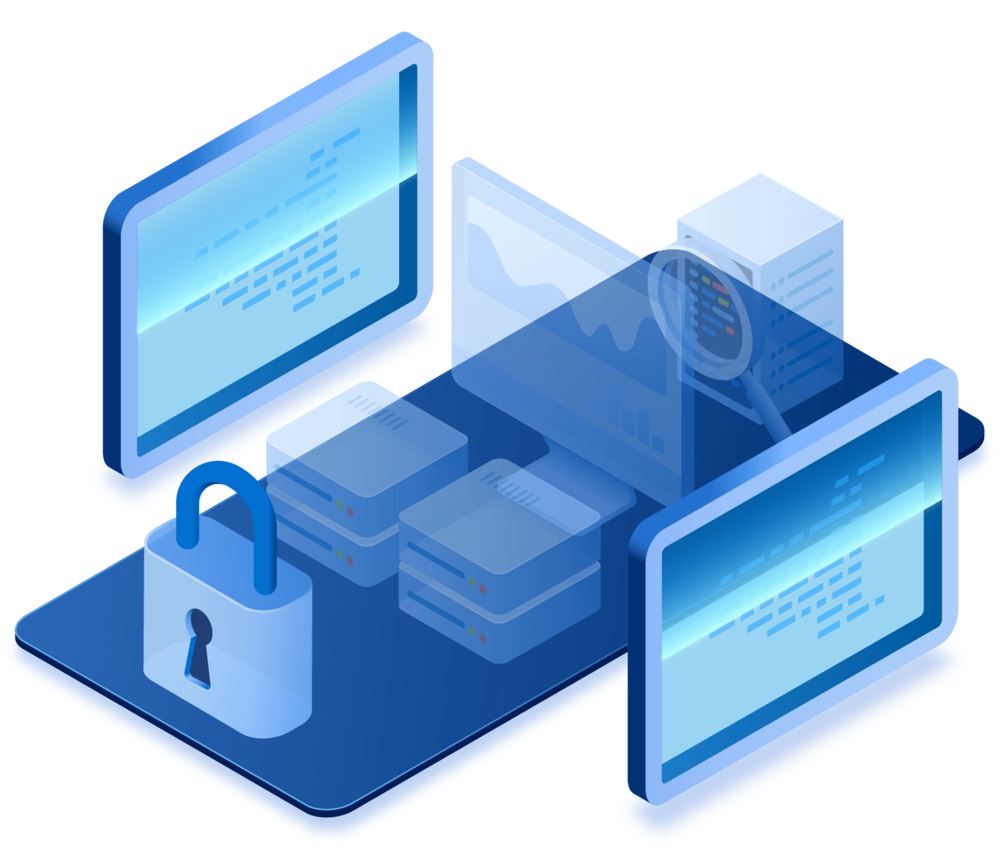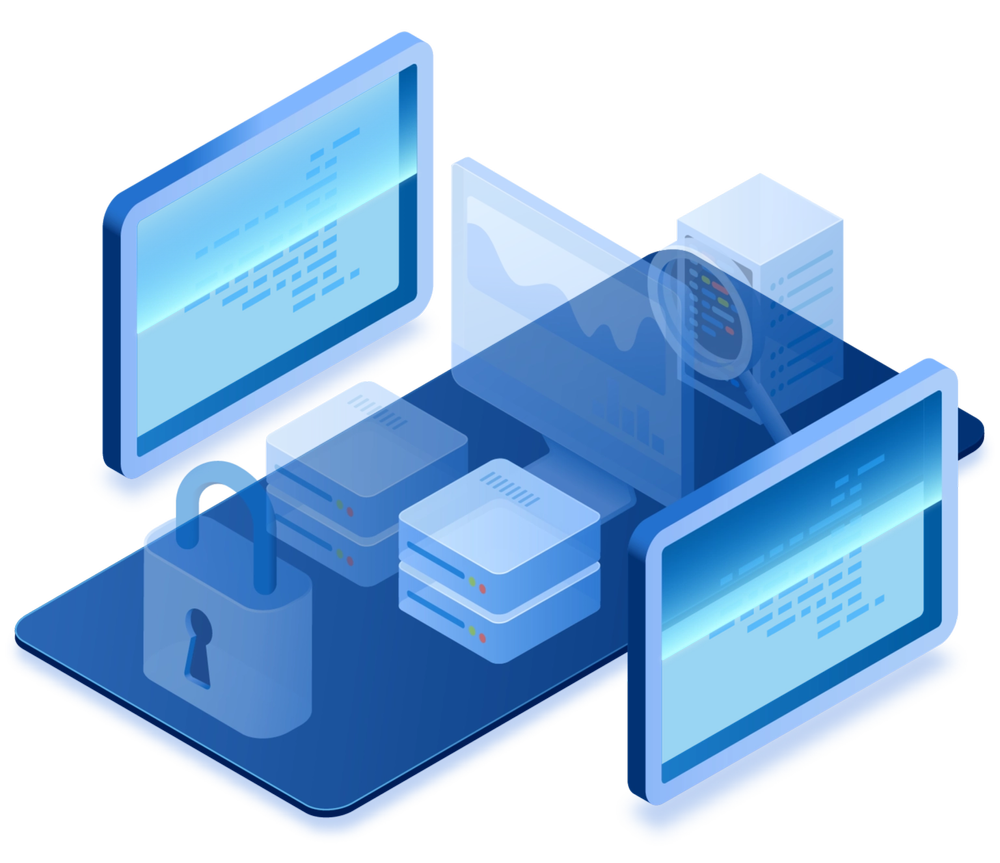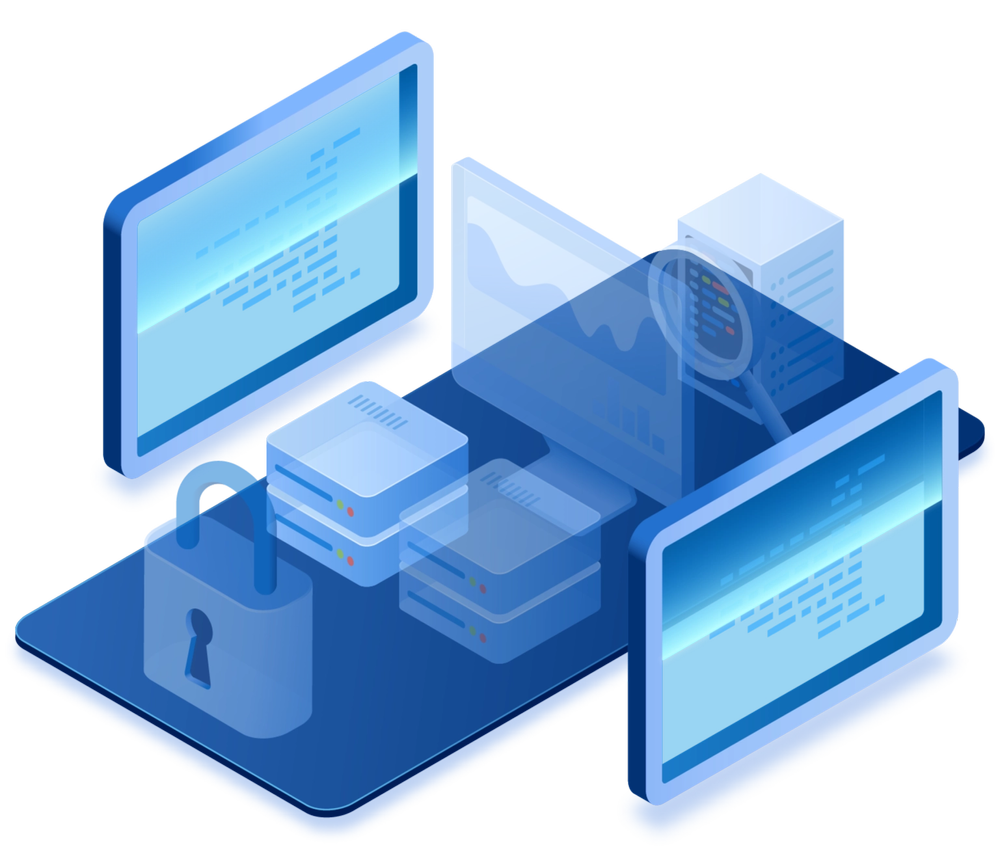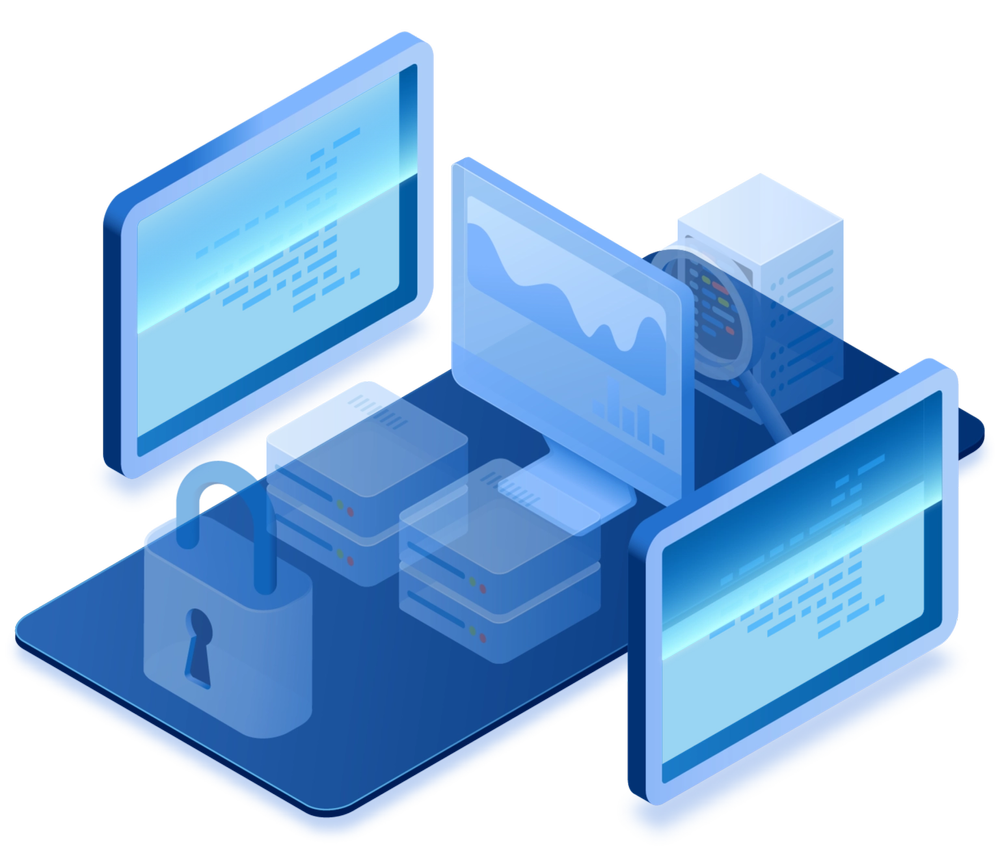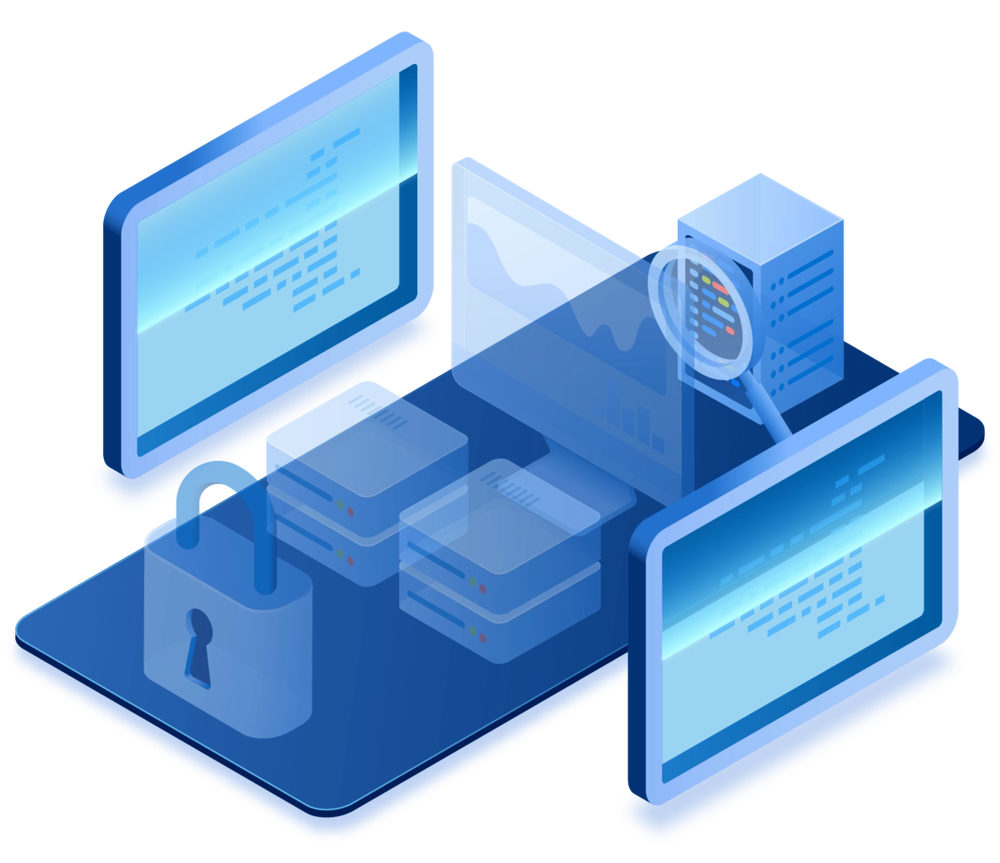 Supported solutions

Microsoft RDS, Citrix XenDesktop, Citrix XenApp, VMware Horizon View, VMware Workstation, VMware Workstation Player, Oracle VM VirtualBox, Windows Virtual PC

Supported controls

Context-aware and content-aware controls, logging, data shadowing and alerting for thorough DLP security over virtualized sessions

No leakage of corporate data

IT retains complete control over virtual corporate environments on employees' personal devices

Private data independency

Employees maintain full control over the device platform, personal applications, and their private data
Comprehensive data loss prevention capabilities
Unique

Centralized management and deployment

Ease the resource-consuming processes of deploying and managing an enterprise DLP solution. Acronis DeviceLock DLP offers a set of central management consoles based on an organization's IT environment, along with the ability to manage and deploy natively through Group Policy.

Unique

Agent-resident optical character recognition (OCR)

Extract and inspect textual data from more than 30 graphical formats, including graphical files, screenshots, pictures in documents, emails, and instant messages. Improve DLP cybersecurity on endpoints both inside and outside the corporate network.

Clipboard control

Prevent unauthorized data transfers at their earliest stage – between application and documents – through the Windows clipboard and print-screen mechanism. Block specific operations, such as print-screen, or granularly control them based on copied content.

Log collection

Automatically collect audit and shadow logs and deliver them to the secure central repository to ease security investigations and auditing, thanks to Acronis DeviceLock DLP agents. Traffic shaping and data compression for log delivery and load-balancing help reduce network impact.

Alerting

Shorten reaction times with real-time SMTP, SNMP, and SYSLOG alerts based on unauthorized actions delivered directly to SIEM systems and administrators.

Tamper protection

Prevent tampering with DLP policy settings locally on protected endpoints, even by local sysadmins. When enabled, only designated Acronis DeviceLock DLP administrators using the central management console can uninstall, upgrade the agent, or modify DLP security policies.

Allowlisting

Authorize the use of specific USB devices or provide a temporary access code for offline work purposes. Allowlist media storage devices and users that can access them. Specify allowlist-oriented controls over network communications based on protocol and network application properties.

Reporting

Gain visibility over data flows, data protection, and user activities related to them with powerful built-in compliance-related reports based on audit and shadow logs, permissions and settings, connected plug-and-play devices, and user activities.
All features
What our customers say about Acronis DeviceLock DLP
DeviceLock DLP
72% of employees share sensitive information. Prevent any data leaks headed your way.
DeviceLock DLP
Capture new market opportunities in the data loss prevention market with a trusted partner.
Looking for help?
Frequently asked questions
Can Acronis DeviceLock DLP function without internet connection?

There are two different sets of DLP policies, Regular and Offline, which are automatically applied to a controlled endpoint by Acronis DeviceLock DLP agents depending on its network status. The Offline policy can be triggered by the laptop using either cached or confirmed Windows credential authentication, whether it can connect to any of its known Acronis DeviceLock Enterprise Servers, or if in a wired vs. unwired state.

Is Acronis DeviceLock DLP capable of "passive mode" functioning, i.e. not restricting data transfer, but logging and shadow copying?

Yes, Acronis DeviceLock DLP is capable of functioning in any administrator set mode. We also call this "observation mode".

In cases where access to ports, devices, or network protocols is not blocked or content-filtered by policy, logging and data shadowing policy can be actively logging and keeping records in audit and shadow logs in "passive mode".

If there is a restrictive access policy active, Acronis' DLP solution blocks the transfer and prevents data leakage on a controlled endpoint in real time.

Is there an option to configure various access control policies for laptops in- and out of the corporate network?

Yes, there is. Acronis DeviceLock DLP supports various on- and off-corporate-line security policies. This way you can have one policy when the laptop is behind the firewall or DMZ and a totally different policy when the laptop is out in the wild, strengthening DLP security.

What is the critical distinction between Acronis DeviceLock DLP and other competitive DLP solutions?

First off, Acronis DeviceLock DLP is a best-of-breed enterprise data loss prevention solution (enterprise DLP solution) that is designed exclusively to prevent data leakage at the endpoint layer. It is not an appliance, antivirus, or limited module that you might find in other "endpoint security" protection suites.

Acronis DeviceLock DLP has no required hardware elements that wouldn't already be in place, which significantly reduces the typical costs of implementation and maintenance.

Historically, Acronis DeviceLock DLP evolved as a solution with every necessary feature to prevent data leakage through peripheral devices and ports. Now, compared to competitive port-device control solutions, Acronis DeviceLock DLP has the most features to meet the challenge. Acronis NetworkLock and Acronis ContentLock add-on components advanced the product into the class of fully-featured enterprise DLP solutions by incorporating the most commonly used network channels using the most effective techniques of content analysis and filtering.

With the integration of the user activity monitor in Acronis DeviceLock in 2020, the solution implements another differentiating feature – allowing you to record user on-screen actions, keystrokes, and running processed, based on DLP-related events.

The ability to try the solution before buying it is another important competitive distinction of Acronis DeviceLock DLP. Having nothing to conceal from existing and potential customers, we stick to the principle of total transparency by providing a freely available trial version for 30 days.

Another important distinction of Acronis DeviceLock DLP is the host-resident optical character recognition (OCR), which allows for more thorough content-aware controls not only in network, but also in local channels and for endpoints outside the corporate network.

Moreover, for network communications, Acronis DeviceLock DLP is the only DLP solution that employs deep packet inspection (DPI) with an universal-application, and web browser-independent controls of user communications via most network protocols and applications. These include SMTP, HTTP/HTTPS, WebDAV, FTP(S), Telnet, as well as Torrent-based P2P file sharing. NetworkLock uses this DPI technology to detect the protocol and application type regardless of the network ports they use.

Another advantage of Acronis DeviceLock DLP is that all modules are pre-integrated and deployed "sight unseen" with the core platform with module-based licensing that allows for the ability to phase desired modules of the DLP solution into the environment when ready by simply turning licensing on and configuring settings. This reduces the costs and labor contribution to both the initial rollout and ongoing maintenance.

Is there a server component of Acronis DeviceLock DLP and what does it serve as?

There are two server components in the suite: Acronis DeviceLock Enterprise Server (DLES) and Acronis DeviceLock Content Security Server, and both require a Microsoft SQL or SQL Express database. They are referred to as "server" components as they generally need to run on Windows server class operating systems due to the concurrent connection limitations of workstation class clients. They can be hosted on virtual servers or piggyback on existing servers that have available user-connection bandwidth during the day ("backup", "staging", "patch" servers, etc.).

The Acronis DeviceLock Enterprise Server component is not critical to administration and is only necessary if the customer intends to centrally aggregate audit and shadow data for reporting and forensic analysis. In mid-to-large size environments, generally there would be multiple DLES agents used for performing the collection tasks efficiently. The server module does not perform any endpoint management tasks (Acronis DeviceLock DLP agents receive the access control policies either via Active Directory Group Policy GPOs, or directly from DeviceLock administrative consoles), nor does it store DLP policy settings.

The customer does not need to purchase licenses for the Acronis DeviceLock Enterprise Server component, as it is included with the Acronis DeviceLock Core module licensing that is tied to the number of endpoints being managed. The server can be installed and used in any number of instances required for efficient collection of audit and shadow data. Acronis DeviceLock DLP agents can have audit data and shadow copies pulled back by any number of Acronis DeviceLock Enterprise Servers to the back-end SQL and folder repository. Traffic optimization with stream compression, fastest server response history, and quality of service settings is included.

The Acronis DeviceLock Content Security Server is an additional component used to perform other security reporting related tasks. There is one server function – Acronis DeviceLock Search Server-DLSS – included now, and more coming.

The Acronis DeviceLock Search Server provides full-text indexing and search of logged data and shadow files collected by the Acronis DeviceLock Enterprise Servers and placed in the common Microsoft SQL/SQL Express and folder repository. These search capabilities make it easier and more efficient to manage the increasing amount of data in Acronis DeviceLock Enterprise Server databases to validate and/or assist in tuning security policies.

The Acronis Search Server can automatically detect, index, find and display documents of many formats including Adobe Acrobat (PDF), Ami Pro, archives (GZIP, RAR, ZIP), Lotus 1-2-3, Microsoft Access, Microsoft Excel, Microsoft PowerPoint, Microsoft Word, Microsoft Works, OpenOffice, Quattro Pro, WordPerfect, WordStar and many more.

Note that in most cases, the customer does need to purchase a separate license to use the Search Server component. Licensing is based on the desired maximum number of searchable documents and log entries.
Sorry, your browser is not supported.
It seems that our new website is incompatible with your current browser's version. Don't worry, this is easily fixed! To view our complete website, simply update your browser now or continue anyway.