Advanced Security + Endpoint Detection and Response (EDR)

Integrated backup and recovery capabilities for unmatched business continuity

Integrated backup and recovery capabilities, providing unmatched business continuity where point-security solutions fail
Streamlined single-click remediation and recovery
Complete, integrated protection across the NIST security framework — Identify, Protect, Detect, Respond, and Recover — all from a single solution.

Complete cyber protection solution – designed for MSPs – in a single agent

Quickly and easily launch new services using a single Acronis agent and console — to deploy, manage and scale
Easily scale across multiple clients while preserving healthy margins and minimizing OpEx — no need for a large team of highly skilled people to operate
Partner with a vendor focused on your success and enablement — not competing with you for business.

Optimized attack prioritization and analysis for rapid response

Streamline investigations with prioritization of potential incidents and reduced alert fatigue
Unlock minutes-not-hours analysis at scale, with automated correlation and AI-based guided attack interpretations
Increase visibility across MITRE ATT&CK® to rapidly grasp attack analysis and impact, including how an attack got in, what harm it caused, and how it potentially spread.
Unmatched business continuity with a single-click response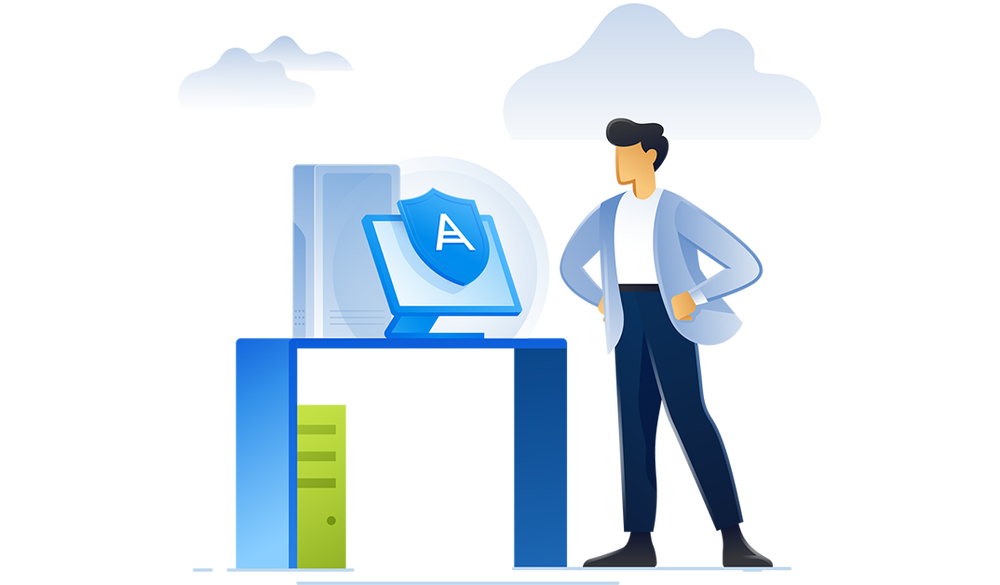 Remediate

by network isolating endpoints, killing malicious processes, quartering threats, and rolling back attack changes.

Investigate further

using remote connections and forensic backups

Prevent future attacks

by blocking analyzed threats from execution and closing open vulnerabilities

Ensure business continuity with integrated recovery

including attack-specific rollback, file- or image-level recovery, and disaster recovery
Identify

You need to know what you have to fully protect it, and investigate into it. Our platform includes both inventory and data classification tools to better understand attack surfaces.

Protect

Close security vulnerabilities using our threat intelligence feed, forensic insights, and natively integrated tools across the broader Acronis platform like data protection maps,

patch management

, blocking analyzed attacks, and policy management.

Detect

Continuous monitoring for security related events using automated behavioral- and signature-based engines, URL filtering, an emerging threat intelligence feed, event correlation and MITRE ATT&CK®.

Respond

Investigate suspicious activities and conduct follow-up audits using a secure, remote connection into workloads or reviewing automatically saved forensic data in backups. Then, remediate via isolation, killing processes, quarantining, and attack-specific rollbacks.

Recover

Ensure systems, endpoint data and the client business are up and running using our fully integrated, market-leading backup and disaster recovery products and solutions.
Unlock the latest in EDR: Acronis Academy Tech Associate course
Discover advanced endpoint security, emphasizing proactive malware prevention and cutting-edge detection techniques. Explore cloud-managed EPP (endpoint protection platform) features, EDR and EPP convergence, and gain valuable insights into essential cybersecurity concepts.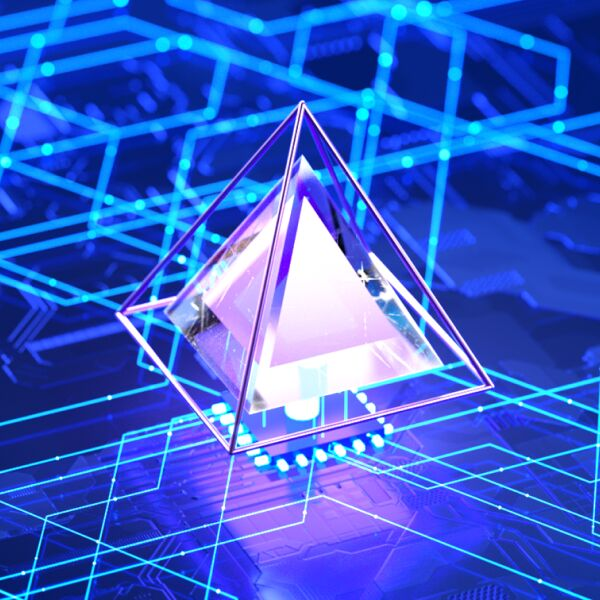 Acronis certification course
Acronis Cloud Tech Associate Advanced Security + EDR
This comprehensive course is tailored to give you extensive knowledge of endpoint protection and detection techniques. Upon completion, you'll be well-equipped to protect your organization's assets from file-based malware attacks and respond quickly to security incidents.
Powered by industry-recognized, award-winning endpoint protection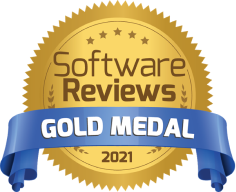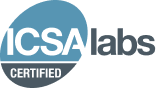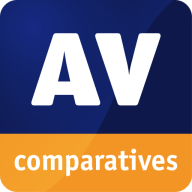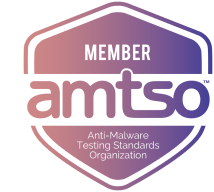 Certifications and awards
Upcoming online events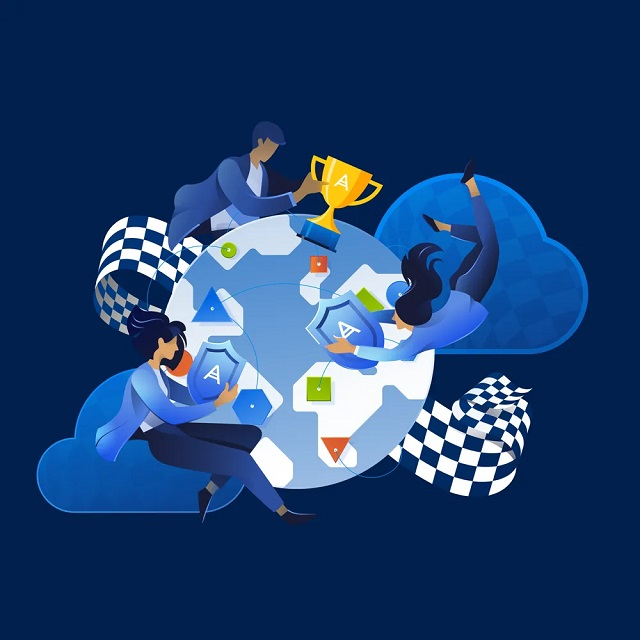 Tuesday, October 24, 11 a.m. EDT
Discover how to integrate cloud applications quickly with the Acronis Cyber Protect Cloud platform without a single line of code!
Join us for the year's most exciting launch event — Acronis CyberApp Build! Learn from ISVs, SPs, SIs and Acronis technical experts how to benefit from natively integrated solutions working on the Ac ...
November 14, 2023 at 09:00 a.m. CET

MSP GLOBAL: Acronis Partner Day in-person

Join us at the historic Nürburgring Race Track in Germany for cutting-edge cyber protection sessions, VIP track access with an F1 ride-along experience and more.

Your engineer-led guide to Remote Monitoring and Management with Acronis Cyber Protect Cloud Advanced Management pack

Discover how to improve the protection of your clients' systems by keeping them up to date while automating your routine work, decreasing management burdens, and improving your total cost of ownership ...

Every Tuesday, 3:00 - 4:00 p.m. EDT

Your Engineer-Led Guide to Acronis Cyber Protect Cloud

Help your MSP business achieve enhanced protection, improved SLAs, and streamlined management.

Cyberstock: Ransomware, EDR and the MSP Opportunity

Hang onto your headphones as Intel and Acronis present one of the year's most exciting virtual conferences for MSPs. In just 90 minutes, we'll cover three of the hottest industry topics: ransomware, E ...

Engineer-Led Guide: Endpoint Detection and Response (EDR) for MSPs

Attend the LIVE webinar and get a closer look at Acronis EDR and see how it helps MSPs simplify endpoint security.

MSPs: How to control the complex IT environment

Discover how service provider partners and their customers control increasingly complex IT environments while bolstering cyber resilience.
More webinars
All the EDR capabilities you need under one roof
Consolidation and service management centralization with Acronis is easier and more approachable than ever. Expand your capabilities to offer holistic protection, defend organizations, and provide true business resilience for businesses and their data in the face of modern cyber threats with Acronis Advanced Security + EDR.
Acronis Cyber Protect Cloud
| | | | |
| --- | --- | --- | --- |
| | | | |
| Anti-ransomware protection with automatic rollback | | | |
| Vulnerability assessments | | | |
| | | | |
| File- and system-level backup | | | |
| Inventory collection (with Advanced Management) | | | |
| Patch management (with Advanced Management) | | | |
| #CyberFit Score (security posture evaluation) | | | |
| Remote connection (with Advanced Management) | | | |
| Remediation including full reimaging | | | |
| Business continuity (with Advanced Disaster Recovery) | | | |
| | | | |
| | | | |
| Real-time threat intelligence feed | | | |
| Automated, tunable allowlisting based on profiling | | | |
| | | | |
| | | | |
| Automated event correlation | | | |
| Prioritization of suspicious activities | | | |
| Automated MITRE ATT&CK® attack chain visualization and interpretation | | | |
| Single-click response to incidents | | | |
| Full threat containment including endpoint quarantine and isolation | | | |
| Intelligent search for IoCs including emerging threats | | | |
| | | | |
Acronis Cyber Protect Cloud with Advanced Security + Endpoint Detection and Response
Get access to solution materials and try our MSP-class EDR solution
Expand your services with advanced protection packs
Add other powerful components to strengthen your services even further with advanced protection packs and unique cyber protection capabilities. Control your costs by paying only for the functionalities your clients need.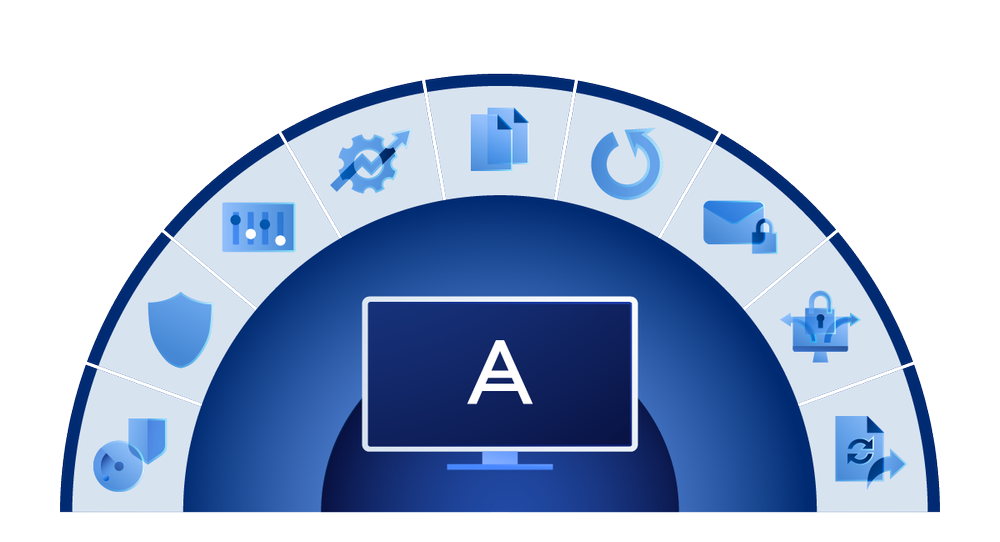 Looking for help?
Frequently Asked Questions
What is Endpoint Detection and Response (EDR)?

EDR (Endpoint Detection and Response) is an active, endpoint security solution that does real-time continuous monitoring correlating different events that happen on an endpoint level to detect malicious activity, compromised processes and suspicious behavior on end-user devices. The purpose is to identify in-progress attacks, potential security incidents, compromises or breaches – and then acting as a response system, providing capabilities to remediate it.

The primary EDR capabilities as defines by Gartner are:

Detect security incidents
Contain the incident at the endpoint
Investigate security incidents
Provide remediation guidance

Who needs endpoint detection and response?

The endpoint protection strategy of any company that is a potential target of cyber threats and/or that stores valuable endpoint data should include advanced endpoint threat detection capabilities and response tools.

SMB and mid-market organizations are under increased risks of advanced cyber threats due to limited internal capabilities and budget constraints, affecting their access to advanced endpoint security solutions, historically targeted at emprises due to costs and complexity.

Moreover, for businesses of all sizes operating in industries with high regulatory requirements and increased cyber risks such as Finance, Healthcare, Legal, Online Retail, Public Sector, EDR is a must for the organization's cybersecurity strategy to enable compliance and ensure sensitive endpoint data is out of reach of cyber threats.

With Advanced Security + EDR you can ensure that organizations of varying size and complexity are protected with high-value services, scalable across multiple clients.

How Advanced Security + EDR lowers your OpEX compared to other EDR solutions?

Existing, best-of-breed EDR tools and solutions are oriented at enterprises due to costs and complexity and require large security teams to operate. Moreover, security analysts need to manually perform threat hunting activities by scanning hundreds lines of logs with hours of investigating suspicious activities. But even then, a cross-NIST protection, ensuring business continuity, requires additional solutions and software agents to achieve, increasing the complexity and solution sprawl even further.

Advanced Security + EDR performs continuous data collection based on security related events, similar as other EDR tools, but then the solution streamlines your analysis capabilities by raising alerts on any potential incidents and aggregating data in guided attack interpretations mapped to MITRE ATT&CK®. This helps security analysts to rapidly investigate suspicious activities across multiple clients, cutting investigation times from hours to minutes to achieve better scalability.

Moreover, Advanced Security + EDR is an integrated endpoint security solution in Acronis Cyber Protect Cloud, unlocking unique benefits for administrators such as a single-click response across the NIST, including recovery. This removes solution sprawl and enables you to deliver comprehensive endpoint protection via a single Acronis agent and console.

What are some types of threats that EDR protects against?

There're multiple types of advanced cyber threats, capable of bypassing other endpoint protection layers like existing antivirus software, some of the most common ones include:

Zero-day malware and ransomware – Malware and/or ransomware that infiltrates the system through a zero-day vulnerability (a vulnerability that is exploitable, but the software vendor has not released a patch for it yet – the vulnerability can be known or unknown). Can bypass some behavior-based detections.
Advanced persistent threats (APTs) - Attacks that use continuous, sophisticated and highly evasive hacking techniques to gain unauthorized access to system and stay undetected for a prolonged period of time, with potentially destructive consequences. They usually consist of a few phases, including system infiltration, escalation and lateral movement within the system, and exfiltration of sensitive data. Advanced persistent threats commonly depend on "living off the land" techniques that refer to attacker-behavior that uses tools that already exist in the targeted environment – making it harder to detect, on considerably cheaper to carry out.
Fileless attacks - Fileless malware is a type of malicious software that uses legitimate programs to infect a computer. It does not rely on files and leaves no footprint, making it challenging to detect attacks and remediate them.
Hacking - Hacking is the act of identifying and then exploiting vulnerabilities in a computer system or network, usually to gain unauthorized access to personal or organizational data. Depending on the used techniques, hacking can be hard to detect, as it might leverage stolen credentials or other techniques that make it look like a perfectly normal process until exfiltration happens and it's already too late to respond.

Detecting and responding to these and other advanced threats requires more advanced security controls like EDR.
Make your business more resilient with EDR services through Acronis partners
Find an Acronis partner that's in your local area and get advanced threat protection and unmatched business resilience
Sorry, your browser is not supported.
It seems that our new website is incompatible with your current browser's version. Don't worry, this is easily fixed! To view our complete website, simply update your browser now or continue anyway.