Acronis

Cyber Protect Home Office
formerly Acronis True Image
These days, most people keep at least some amount of confidential or important data on their computers or other devices. And if you are like most, it only makes sense to ensure that your data is always available when you need it, either by backing up or storing copies externally. In this article, we discuss two ways you can store your data online using an online backup service or a cloud storage solution.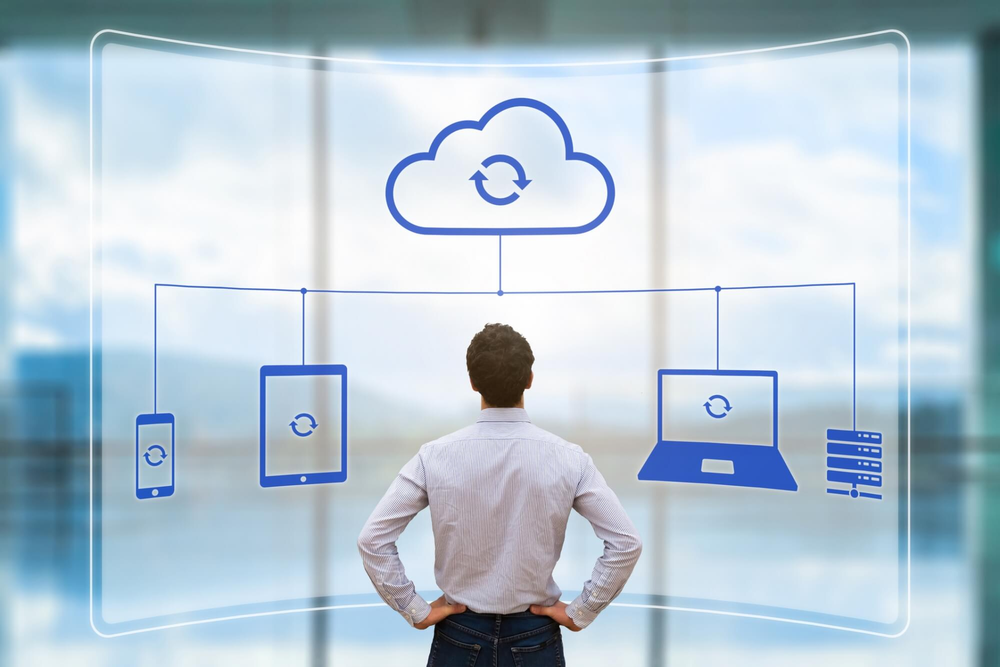 Definitions and Explanations of Online Backup Services and Cloud Storage Solutions

Comparison of Online Backup Services and Cloud Storage Solutions

Advantages and Disadvantages of an Online Backup Service

Advantages and Disadvantages of a Cloud Storage Solution

Which is Best for Your Storage and Backup Requirements

How to Choose the Best Solution for Your Needs
While there are similarities between online backup services and cloud storage solutions, there are some significant differences as well. This article will cover the pros and cons of each and help you discover which solution is best for you.
True Online Backups vs. Cloud Storage Solutions
If you're trying to make a decision between an online backup service and a cloud storage provider, you should be aware that for most users a true online backup solution will be more reliable, safer, and easier to use. Therefore, if you want to skip ahead to the easiest-to-use and most powerful online cloud solution to protect your valuable data, go ahead and have a look at using Acronis True Image in conjunction with Acronis Cloud. While a cloud storage solution generally can't provide true online backup features, it might be suitable if you need only to store or share a limited number of files or are not overly concerned with the security of your files.
In most situations, an online backup service will provide an easier and more flexible way of creating secure, reliable backups of your data. Still, if you want to know the ins and outs of the two types of services (and why an online backup service is ultimately the better choice,) continue reading to get a more in-depth description and comparison of true online backups and cloud storage solutions.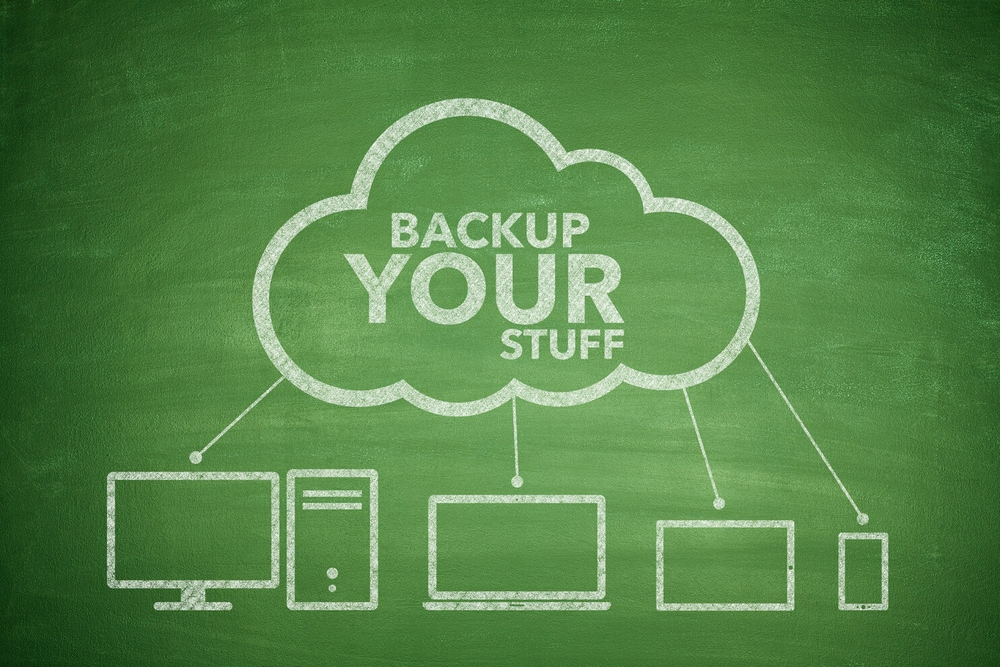 If you have been using personal computers for a while (especially in a work setting,) you may be familiar with the old tape backup technology used for saving copies of data from workstations and servers. Suffice to say that online backup services do much the same thing except they allow you to store copies of your data and files online instead of to a local tape drive.
If files stored with the backup are lost or deleted from the computer or device from which they originated, you can restore the files from the online backup service. The files restored from the service will be the same as the ones originally backed up from the computer or device.
How a Personal Online Backup Service Works?
With a fast Internet connection, using an online backup service should be relatively easy, seamless and, for the most part, automatic. Once you configure or choose your data set or set of files you want to be backed up, a personal online backup service should take care of the rest. With most personal online backup service providers, you first need to download a client application that allows you to select the files or drives you want backup online. Once you have downloaded and configured online file backup, the client application then transfers the files to the online backup service provider automatically at pre-configured or scheduled times and intervals.
Once you back up the files online, you can access them from the computer using the client application or a Web browser. The best online backup service providers also enable you to access your online file backup via other devices, such as tablets and smartphones. If the original files on the computer (or phone or tablet as the case may be) are ever lost or deleted, you can use the client software to restore the files to their original state (or the state they were in at the time the backup was performed.)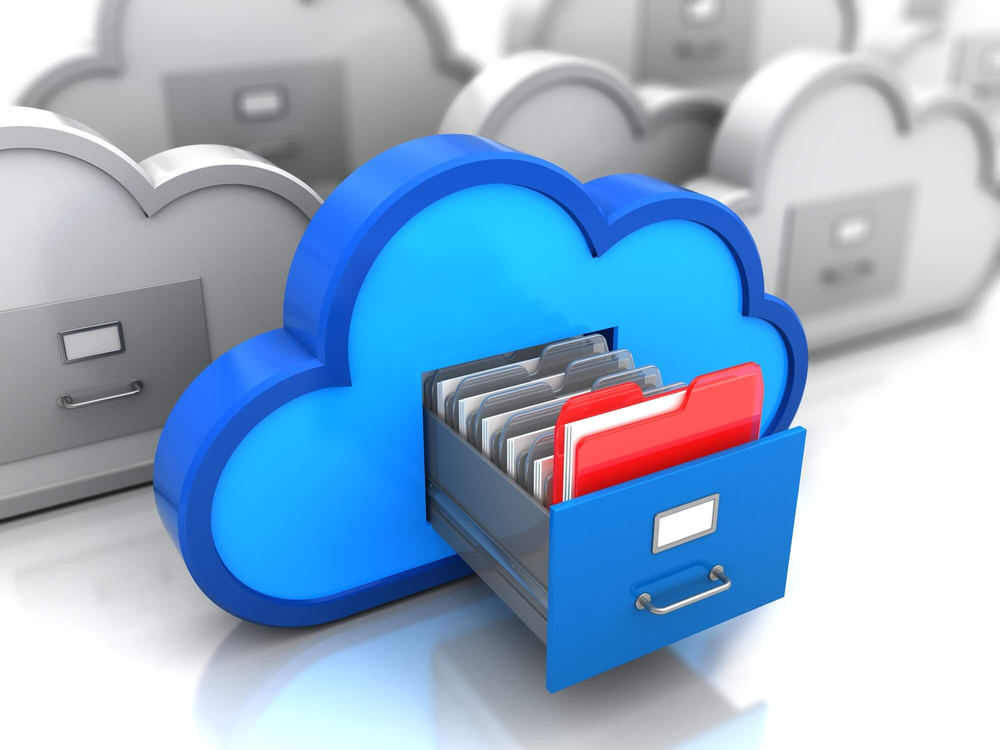 When it comes to storing files online, cloud storage solution providers are quite popular. Gmail is one of the largest and most well-known email providers in the world, and if you have a Gmail account, you also already have a Google Drive account (Google's cloud storage solution.) Similarly, Dropbox, one of the largest cloud storage providers, is a brand recognized all over – even if some don't really know or understand how the service works. Essentially, a cloud storage solution is the equivalent of an online hard drive. Just as with a hard drive, you can copy selected files to a cloud storage provider and retrieve or access them when needed. With some cloud storage solutions, you can even assign a drive letter to the online storage space, just as you would a standard hard drive on your computer.
At this point, it is might be relatively easy to assume that online backup services and cloud storage solutions are the same thing – after all, they both allow you to store files online. Nevertheless, there are some significant differences that limit the capabilities of cloud storage solutions when compared to a true online backup service.
How Cloud Storage Solutions Work?
While most online backup service applications save files online automatically, cloud storage solutions usually require you to select and upload files manually. This means files get saved to the cloud service only when you remember to transfer them.
Depending on the cloud storage solution provider, you may have to use a file upload button and window to select files you want to backup online, or you may be able to drag-and-drop files just as you would on your PC. While the transfer of files to a cloud storage site is usually straightforward, you must perform the task manually. Some cloud storage solution providers do allow you to synchronize a few specific folders on your computer with their services. However, this is usually only available on a limited scale when compared to the automation and scheduling features generally found in true online backup service applications.
Advantages of an Online Backup Service
Depending on the way you want to store files and data online, an online backup service might be a good solution. Here are some of the advantages.
The most noticeable advantage of an online backup service is the fact that it simplifies the process of automating your data backups considerably versus a cloud storage solution. Using the scheduling and automation features available with the best online backup services, it is easy just to set it and forget it and have the application and service do the rest.
Online backup services are considerably easier and more cost-effective than traditional local backup methods, such as copying to disk or tape. Additionally, an online backup service generally requires significantly less time and labor to manage, which reduces backup costs even more.
Another big plus with an online backup service is the ease with which you can restore your system in the event of a drive failure or drive loss. With the best online backup service applications, you can restore your system with only one or two mouse clicks (or taps if working with a smartphone or tablet).
Overall, most online backup service providers do a pretty good job at encrypting and securing data and files stored on their cloud servers. Better still, most do so without requiring much from the end user in terms of configuring or setting up encryption and security. In most cases, online backup services encrypt and secure data and files stored on their servers automatically. This means your data is generally safe from hackers and other would-be snoopers.
Disadvantages of an Online Backup Service
An online backup service makes creating data copies and backups of your systems and devices easy and straightforward. Nevertheless, there are some limitations and issues that can keep online backup services from being a fit for everyone. Therefore, depending on your backup and storage needs, an online backup service may present the following types of challenges:
Considerable Time and Bandwidth Costs
Depending on the operating system you run on your device and how many other data files you have stored, performing a complete backup can take a considerable amount of time (especially with a slow Internet connection.) Additionally, complete system backups consume a large amount of bandwidth. So if you are on a limited bandwidth data plan, creating complete online backups can be costly.
About New Devices and Systems
With a new system that has relatively few files and applications, complete backups may seem fast and inexpensive. However, as you use your device or system more, backup volume sizes can quickly grow large – which leads to longer online backup times and increased bandwidth usage.
Lack of Flexibility in Selecting Files
Another potential pitfall with online backup services is the lack of flexibility in choosing the files you want to store online. While most online backup applications let you choose to create complete device/system backups or back up selected folders, creating mix-and-match storage solutions with select files from different folders can take a little more time and effort.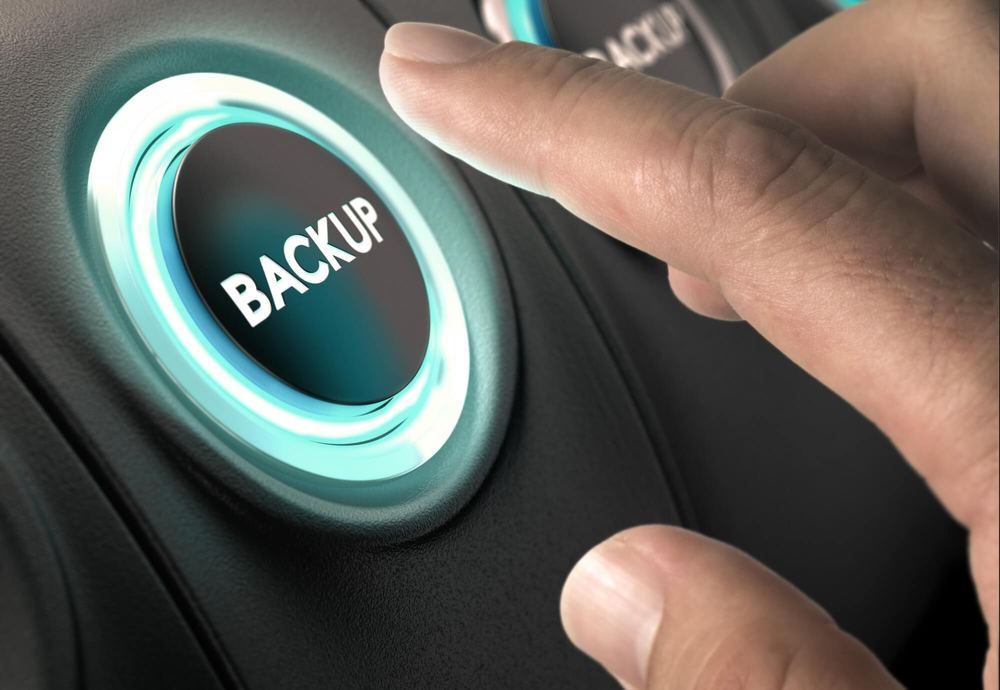 Pros of a Cloud Storage Solution
While most cloud storage solutions do not usually offer a way to back up entire devices or systems, they do offer some advantages over online backup services. Let's go over some of the most beneficial features of cloud backup or storage solutions.
Many cloud storage solution providers offer an application that allows you to upload and sync files from your device or computer in the cloud. With most of these apps, uploading and syncing is as easy as dragging and dropping files to a designated drive letter or to a Web interface. This drag-and-drop functionality is usually in addition to the more traditional "Upload" button found on most cloud storage solution websites.
A cloud storage solution lets you store as many files as you want. If you want to store only one or two files from a specific folder (or device or system for that matter,) you can do so easily. The best part is that saving specific files to a cloud storage solution is essentially the same as moving a file from one local drive to another. So, if you are looking for a solution that allows you to easily save or store specific files and folders, a cloud storage solution is hard to beat.
No Unnecessary File and Data Clutter
The same features from cloud storage solutions that enable you to pick the files you want to upload also help you avoid unnecessary clutter in your online storage space. With many online backup services, you're forced to upload entire systems and folders, which can result in a lot of wasted storage space if you only need to save a few specific files – not to mention the wasted connection bandwidth.
One of the most convenient and useful features of a cloud storage solution is the ability to share files with others. Google Drive, Dropbox, OneDrive, and other cloud storage providers make it relatively easy to share files with anyone just by providing them a link to the files. In most cases, you can share even otherwise private files with certain individuals, and some providers even provide a way to "time-out" shared files so that shares are only available and valid for a specified period. Once you provide someone with a share link, he/she can view, edit, or download the file according to the share permissions you specify.
Disadvantages of a Cloud Storage Solution
A good cloud storage solution is an economical way to store and share files online. Cloud backup is not always the ideal solution for large data backups, though. Consequently, this section will outline some of the reasons you might not want to use a cloud storage service as your online backup solution.
With an online backup service, any changes you make to files on your device or system are updated automatically whenever you run the application. However, this may not be the case with a cloud storage solution. If you edit a file in a synced folder, then the changes will propagate to the cloud storage provider and be available to any devices with access to the account. If you save files in any other folder on your device, though, then those changes are not saved to the cloud – unless you move the files to the cloud manually.
Fewer Encryption and Security Options
Most cloud storage solutions providers offer "https" access to their websites and servers when you upload files. And, while this usually protects you from man-in-the-middle attacks or others that would try to intercept your files while they are in transit (from your device to the cloud,) it doesn't do much to protect the files once they have been saved online. While there are a couple of cloud storage solution providers that do offer encrypted file storage, most of the major ones do not. This means if you want to encrypt your files, you must use another application to do so before uploading them to the cloud storage solution.
Cloud storage solutions are flexible in the fact that they allow you to pick and choose the data and files you want to store in the cloud. However, this same flexibility also means that you usually have to choose files to store in the cloud manually. While some cloud storage solutions provide a way to synchronize files between your computer or device and the cloud, these files must be added to a synced folder manually. Unlike an online backup service that backs up an entire system or folder set automatically, automation with cloud storage solutions is usually limited to the syncing of a single master folder.
Deletions Sync Everywhere
Multi-device syncing is a cool feature available with some of the better cloud storage solution providers. Basically, this feature enables you to ensure that you have the same version of a specific file or folder available on all the devices you use to access your cloud storage account. The process is relatively seamless in most cases and simply requires that you save new versions of files in your synced folder. While this feature can be useful in some cases, it can also be dangerous. If you delete a file inadvertently on one device (say you mis-tap on your phone or tablet,) the next time the cloud storage app syncs files – usually automatically—it will delete them on all of your devices. Therefore, if you make a mistake, some files might be lost forever if you don't have other backups.
Choosing the Best Service Type for Your Needs
If you're still having trouble trying to decide which type of backup or storage solution is best for you, don't be alarmed. There are many possible factors to consider when trying to choose the best backup or storage type. To help make things a little easier, though, here are a few major points you should consider when deciding where to put your important data and files.
An online backup service is best:
When you want an easy, automated backup process.

When you want to encrypt your stored files to enhance security and prevent unauthorized access.

When you require redundancy between local and online data backups.

When you want to store complete backups of your devices or systems online.
A cloud storage solution might be a suitable:
When you have only a few files and folders you want to store in the cloud (rather than needing to perform complete system backups or saving only complete folders).

Want your online files and folders to be synchronized between your system and the online service automatically.

When you need to share files and folders with colleagues, friends, or others quickly and easily.
A few years ago, online backup services were generally cheaper per gigabyte than most cloud storage solutions. However, in recent years solution providers have reduced cloud storage prices considerably, and now the cost of a cloud storage solutions is about the same as with most online backup services. While there are extremes at both the high and low end of the price spectrum for each type of services, the prices are generally in the same range: about $100 to $150 a year, give or take, for 1TB of storage space. Consequently, cost should generally not be considered an issue when comparing the two types of services.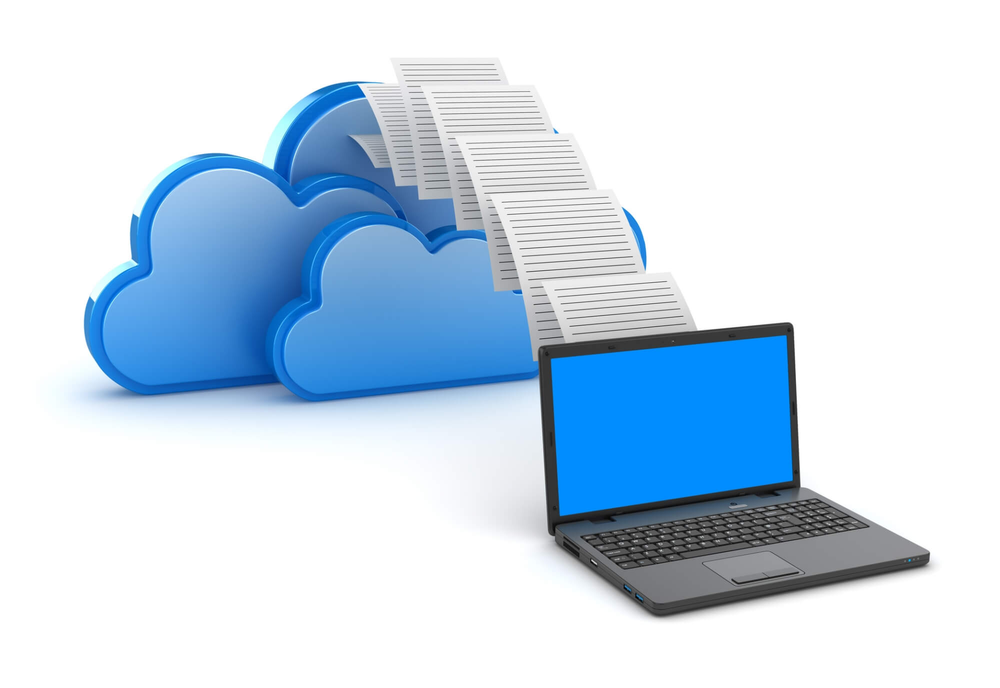 Choosing the Best Service Provider
With all the options for online backup services or cloud storage solutions available these days, making a decision can be difficult or even daunting. So, which service type should you choose – an online backup service or a cloud storage solution?
The answer is actually rather simple – choose a service that offers the best of both: Acronis Cyber Protect Home Office! While many service providers concentrate on offering one distinct type of cloud/online cloud storage solution, Acronis True Image blends the two types of services to bring you a safe, scalable, easy and versatile way of storing your important data and files in the cloud. Acronis True Image gives you the flexibility and synchronization features often associated with cloud storage solutions. Likewise, True Image provides the encryption, redundancy and ease-of-use features only found with online backup service providers.
Acronis Cyber Protect Home Office offers complete backup/restore functionality with two clicks, and offers many features found with the best cloud storage solutions. So whether you need the ease and automation of an online backup service or the flexibility of a cloud storage provider, Acronis True Image is the solution that has you covered.
About Acronis
Acronis is a Swiss company, founded in Singapore. Celebrating two decades of innovation, Acronis has more than 1,800 employees in 45 locations. The Acronis Cyber Protect Cloud solution is available in 26 languages in over 150 countries and is used by 20,000 service providers to protect over 750,000 businesses.