formerly Acronis Cyber Backup
https://www.acronis.com/gdpr/Internet security affects all network users, from individuals to large or small companies. New viruses and malware are created every day, in addition to those that already exist, so cybercriminals are constantly developing to find vulnerabilities. The Internet has many threats that pose a risk to users. Do we know how to defend ourselves?
The Internet gives us access to a lot of information, allows us to book trips, shop in stores, carry out administrative procedures, and much more. We have so many connected devices that it makes us quite vulnerable to viruses and cyberattacks. In the news, we can see, from time to time, people who have been scammed through the network, viruses that affect large companies, and Internet attacks where hackers access confidential information. Surfing the Internet is becoming a risky sport, but we can make it easier if we take certain precautions and always think about surfing safely and cybersecurity.
It is important to pay attention to having a secure device, in the same way that we put a lock on the door of the house and lock it when we go out, on our computer, server, smartphone, or tablet, we must take into account a series of mechanisms that do not show us on the net as an easy victim to attack. You have to protect everything, whatever the device. The security of a Windows server, an Oracle database, email, an external drive, or a virtual machine is a decision that should not be postponed.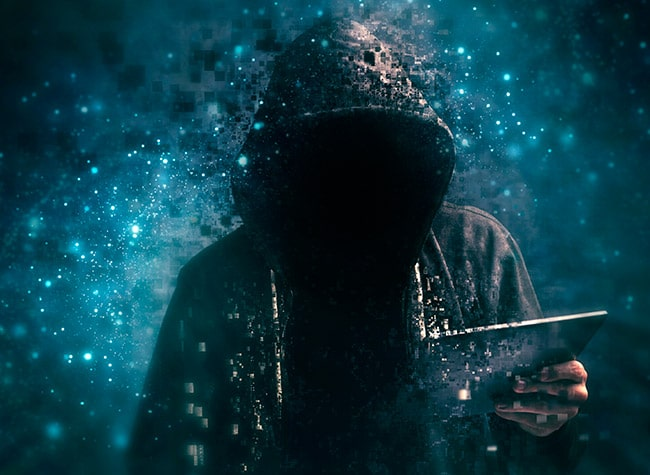 Is a firewall enough to be secure?
Well, definitely not, a firewall should not be missing, it should be the first barrier that a cybercriminal encounters, but not the only one. In addition to a powerful firewall, you must have a good antivirus, updated software for programs and operating systems, and a reliable backup.
Firewall is a software that protects in the first moment of accessing a computer or any device. Although it comes with a default configuration, if the user modifies said configuration, they may be allowing access to undesirable sites from the point of view of security.
Most computers and laptops have a built-in firewall, but it is important that no one deactivates it, because in the case of companies or business networks where computers are connected, it may happen that, if they are deactivated, even temporarily, one of the computers on the network may be infected, allowing a rapid spread through the company or workgroup.
However, the firewall does not protect from all types of attacks that we can suffer, many types of malware, spyware, ransomware, viruses and more cannot be avoided with a simple firewall.
The advancement of the Internet connection has meant that, in a very short time, we have become used to enjoying a Wi-Fi connection both inside and outside our home. If we go to the airport or the train station, we can connect to the Internet through their network, and that's just an example because, nowadays, you can find Wi-Fi connection in bars and restaurants, shopping centers, areas of the city, monuments, and buildings, etc.
We must be careful and know that the public and free Wi-Fi networks to which we connect with our mobiles or laptops are really susceptible to being attacked, and that the data that circulates through them can be easily intercepted, so if we do not want to put our personal, economic, or digital security at risk, we must make sure that we work with adequate software to protect ourselves.
Public Wi-Fi networks are often targeted by cybercriminals, who spy on them for data. In addition, you have to be careful not to connect to all Wi-Fi that is detected, even if it is free and it may attract us, since sometimes, cybercrimes occur because the Wi-Fi network is not legitimate, but a fraud created just to capture information and user data.
For our data not to be visible, a VPN or Virtual Private Network connection can be used. In any case, it is advisable not to carry out important transactions or access online banking or websites where we must provide personal information, as this information could be intercepted and cause an inconvenience later on.
If you must access sites of interest to cybercriminals anyway, then do so with caution, with good security and anti-malware software installed on the device and always have a good backup of your Mac, Android, laptop, tablet or smartphone data to avoid regrets in case of being attacked.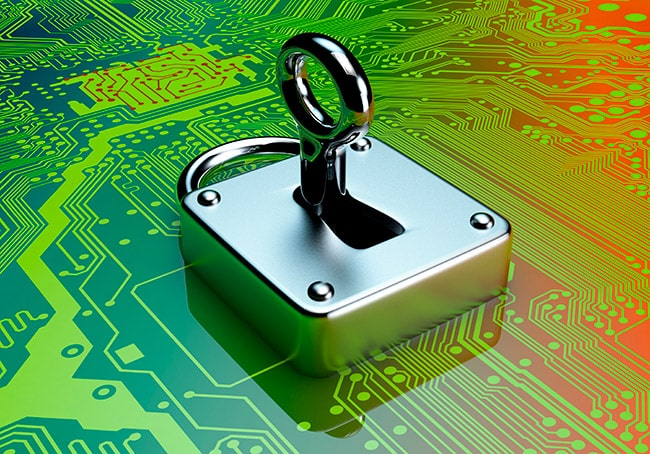 Antivirus, anti-malware, and anti-ransomware
It is recommended that devices are protected with good security software in addition to a firewall. For both private and business devices, it is necessary to protect yourself from all types of attacks that may be suffered. Having this type of security software and keeping it always up to date can protect us from many criminals who could get hold of information that we do not want to share.
Attacks from malware, Trojans, spyware, worms, viruses, and ransomware can easily enter a business or device. Simply an attractive email because it offers an award, a link to a website that we think is interesting, opening an attachment that is really malicious, an employee who does not respect a series of security regulations and protocols that must exist at the business level, or the common sense of an individual... there are many ways in which this cyberattack can damage our company. Since the human being is not perfect, it is better to have a combination of software and attitudes to avoid deception and cyberdisasters.
Just in case, have a backup
If everything fails, what do we do? There are two possible scenarios: you have a backup, or you don't.
In the worst case, if you don't have a backup, you should know that you have a problem. You can disinfect your systems, your networks, and your devices, but if you have a business and have lost information, we are sorry to tell you that you have indeed lost it forever. This means that many businesses and companies that are attacked cannot survive for just a few months after the attack, because projects, fundamental documentation for the business and, above all, the trust of customers and suppliers are lost.
If, on the other hand, you were far-sighted and you have an up-to-date and well-made backup, then, all things considered, you are lucky. You just have to disinfect your networks, servers, databases, devices, and more to restore everything you had before the attack. Restoring data is a process that can be simple, fast, and efficient if backups are made frequently and with good software.
Do not settle for just any backup, as one of the problems of making a backup with inadequate software is that, when the time comes, it is discovered that the restoration cannot be carried out completely or is not up-to-date.
A good backup provider is Acronis Backup. For both personal and professional backups, they offer copies, clones, and images of complete systems with a guaranteed restoration. Backups are made in duplicate, both in the cloud and on an external device, so you can restore from either location. Restoring data is simple, fast, and reliable, as it leaves systems, servers, files, and operating systems as they were originally.
In addition, its user interface is easy to use, because it is very intuitive and has a good design. You can schedule backups, incrementally or sequentially, of the entire PC or only the files or folders you want, and even the operating system.
It is a set of everything what really protects us and keeps us safe on the Internet. It is worth spending the time and effort implementing security software, backing up information, and educating employees and device users to avoid greater harm. Cybercriminals don't stop working, so don't fall asleep and act as soon as possible, don't put it off until tomorrow.
About Acronis
Acronis is a Swiss company, founded in Singapore. Celebrating two decades of innovation, Acronis has more than 1,800 employees in 45 locations. The Acronis Cyber Protect Cloud solution is available in 26 languages in over 150 countries and is used by 20,000 service providers to protect over 750,000 businesses.