SysAdmin Day has always been an opportunity to celebrate the IT pros that are all too often the unsung heroes of modern organizations. This year, however, taking the time to recognize sysadmins is more important than usual.
With all of the dramatic changes caused by the ongoing global health crisis, sysadmins have managed massive organizational shifts to remote working environments and tackled all of the challenges included in that process including:
The addition of new collaboration, privacy, and endpoint cybersecurity technologies

Increased IT costs – with no guarantee of increased budget

Weekly (or even daily) cyberattacks bombarding comparatively weaker home networks
As a sysadmin, you accomplished all that and more in the past few months and today we're sharing some of your stories and offering some exclusive digital giveaways – a digital sticker set and a series of video conferencing virtual backgrounds – to highlight the work you've done and help get you the credit you're due.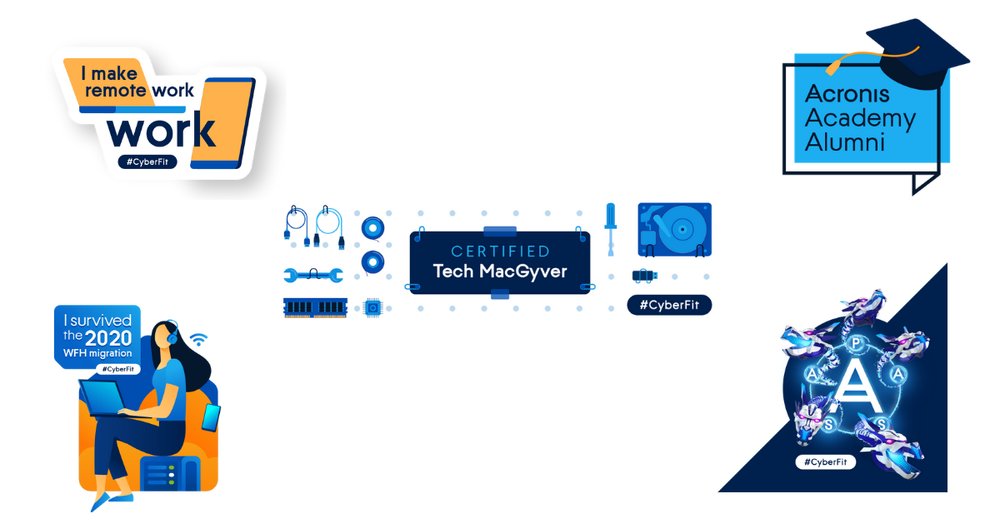 One of our employees dropped his iPhone. It was still working, but the screen was shuttered and it was impossible to unlock it. Of course, there was no backup or way to make one because you need to unlock the phone to connect it to a computer.
I tried to get help from Apple but they told me there was nothing they could do. All the information on an iPhone is encrypted and there's no way to decrypt it even if you put storage chips in another phone.
I had the phone password, but I couldn't enter it without seeing what I was typing. Eventually I came up with the solution: I printed a picture of an iPhone keyboard and taped it to the phone.
It actually worked and I was able to make a backup and restore all of their data on a new phone.
(Source: Acronis helpdesk)
The Opposite of Best Practices
Since the big COVID-19 work from home push, I have identified an amazingly inefficient and wasteful workflow that our Accounting department has been using for... who knows how long.
At some point they decided that the best way to create a single, merged PDF file was by printing documents in varying formats (PDF, Excel, Word, etc...) on their desktop printers, then scanning them all back in as a single PDF. We started getting tickets after they were working from home because mapping the scanners through their Citrix sessions wasn't working. Solution given: Stop printing/scanning and use native features in our document management system to "link" everything together under a single record... and of course they are resisting the change merely because it's different than what they were used to up until now.
(Source: r/sysadmin)
Ghosts, Viruses, or Mr. Whiskers
One of our employees connected their keyboard/mouse kit via a USB dongle to his computer. One day he reached out in a panic, convinced that his computer was infected with a virus, because it had begun doing things on its own. The cursor would move by itself, random strings of letters would appear, text would get deleted, stuff like that. Turned out he had left the keyboard on a bed and his cat had been playing and sleeping on it randomly throughout the day.
(Source: Acronis helpdesk)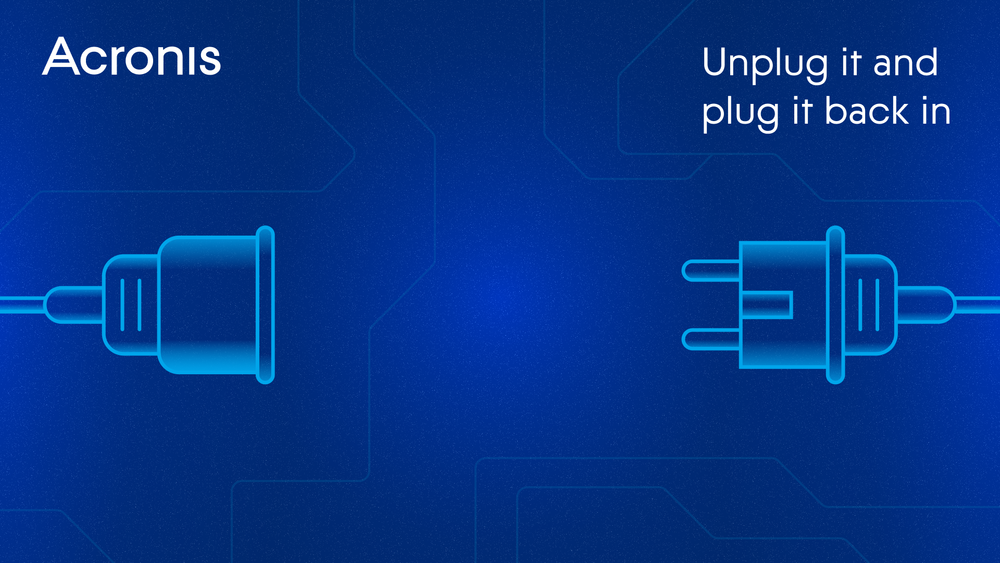 Have your own heroic or hilarious story from being a sysadmin during the COVID pandemic? We'd love to hear it!
Share your story with #CyberFit and help spread the word about this year's SysAdmin Day – we'll keep an eye out for your digital stickers, too.